Discussion Starter
•
#1
•
Hey guys, I'm unfortunately having some trouble trying to figure out how everything get's wired up and could DEFINITELY use some guidance.
First, the setup:
92 RHD Eg Hatchback
RCrew PNP harness (previously used on a LHD eg k-swap)
Hondata K-Pro.
NEW Motor: Itr k20a w/ stock engine harness.
PREVIOUS Motor: b18b LS
Now, the questions:
In the Hybrid Racing write up, it shows to leave this cluster of wires through the firewall, simply making a slit in the rubber to make room for the engine/pnp harness. Does this work the same with the RCrew?
(Please note that all sides are FLIPPED onto the opposite side of the Rhd firewall... this shows the passenger side of the engine bay.)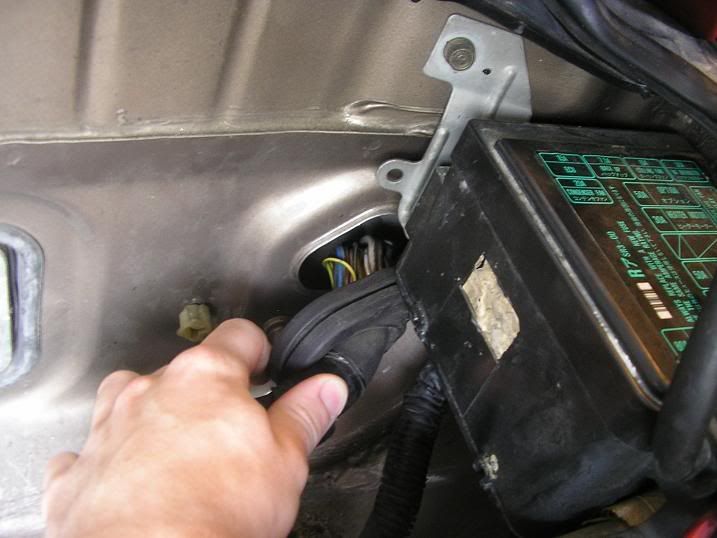 I was wondering if I could take that entire harness out or not?
These clips are all attached, but unused. Do I need them for anything?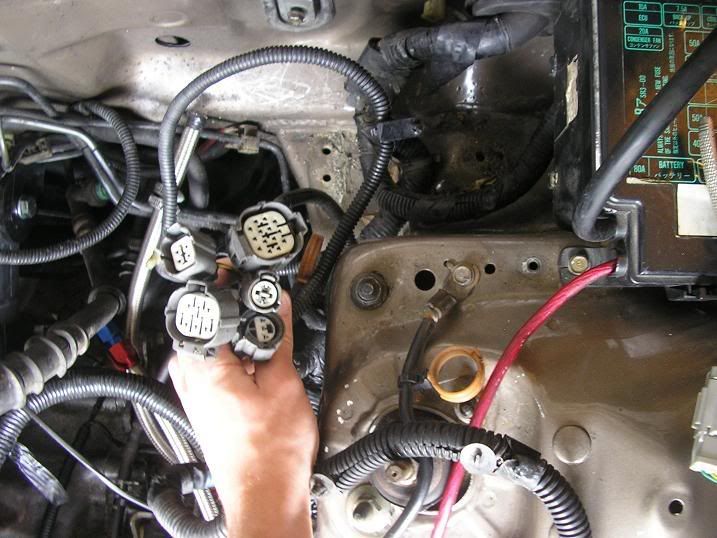 The only thing that looks neccesary to keep in that whole harness is the part of the harness that runs to my passenger side headlight.
However, once split from the rest of the stock harness (under the glovebox I believe [is that correct?]), how do I go about reconnecting that to the RCrew, engine, or dash harness to give it power?
Another thing, after looking at photos, it seems like there's supposed to be some sort of clips or connectors at the end of these wires?
How and what do those connect to?
Also, where the PNP connects to the engine harness, I have all of these mini red connectors with cut wires coming out of them. There's maybe about 8 or so? I didn't count them.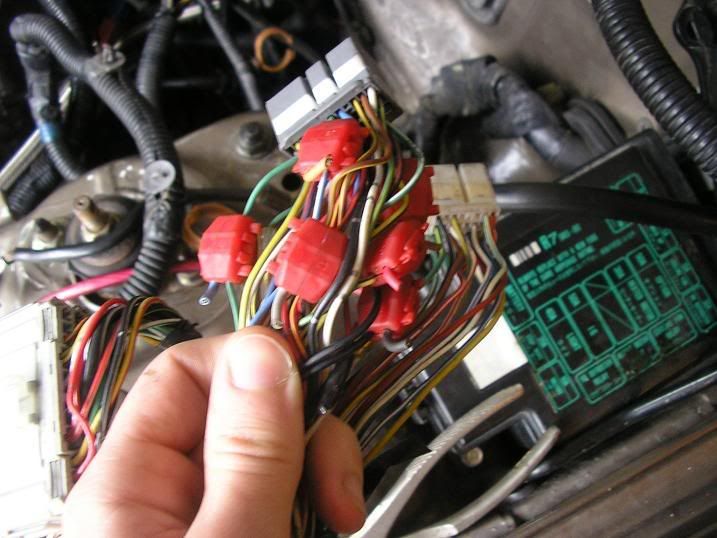 I have a feeling these might need to be ran to something important?
Last, a photo of the whole area I'm working with.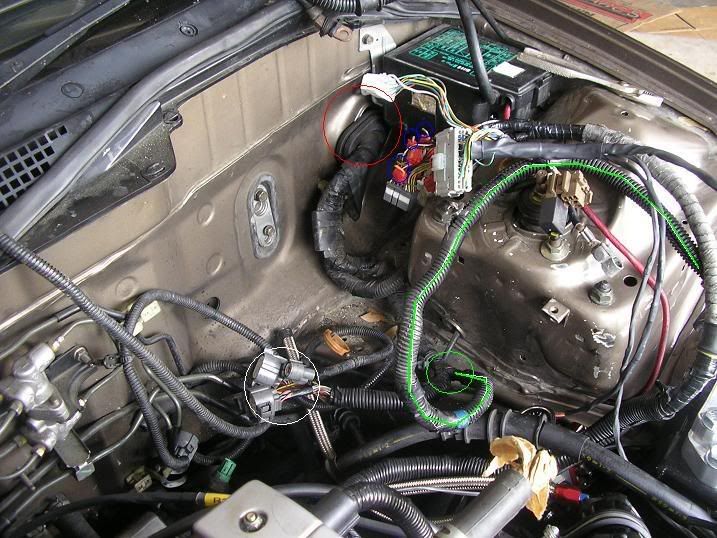 Circled In:
White - The unused plugs. Needed/Not needed? They attached to the LS.
Red - Leave the harness through the firewall or remove completely, separating the headlight wires?
Blue (There are more than circled) - The cut wires near the ECU connectors.
Green - The area where the headlight wires connect to the rest of the harness. Unwrap and separate? If so, how do they reconnect to the car?
Any help would truly be appreciated! Thanks a ton!
Jason