Discussion Starter
·
#1
·
$7,500
This is a 1998 Acura Integra GSR turbo
NO LOW BALLS AND NO BS
Will trade let me know what you have.
This car is very reliable and ready to be driven. Has a lot more potential than what it has running. I am selling or willing to trade for a k20 swapped car or just let me know what you have. I just want something different. I have had this car for 4yrs and ready to part with it. Not in a hurry to sell but willing to for the right price or the right trade. Thanks for looking.
Outside:
Brand New Drag 17" rims and tires
2 1/2" drop in front
2" in the back
blacked out tail light and corner lights
Drilled and slotted rotors with ceramic break pads
Inside:
I have full gauge pod piller (oil,air fuel, and boost)
skunk2 dual bend short throw
Black leather everything 7 out of 10
Needs CD player
Speakers are alpine type s in the rear and type R's in the front doors
Engine:
Fresh build less than 3,000 miles on it
B18c1 with
JE pistons stock compression
JE piston rings
Rods are rated for 350hp
8.5 flywheel fresh
ACT brand new clutch
Blox block guarde
acl race main bearings
acl race trust washers
just had the block resurfaced and the head resurfaced
new valve seals
head was baked, cleaned, and pressure tested
competic head gasket
ARP head studs
Greddy Timing Belt
Turbo is t3/t4 57 trim (little to no shaft play)
I/C piping is XS Power with some custom welds (very clean)
XS Power Manifold NO CRACKS
Blox intake manifold
p28 with crome
xs Power wastegate, also will give you a turbonetics Marc 11 with it.
450 cc injectors
Slim Fan
NGK spark plugs and wires
New Distributor
I am sure there is a lot more but can't think of every single thing.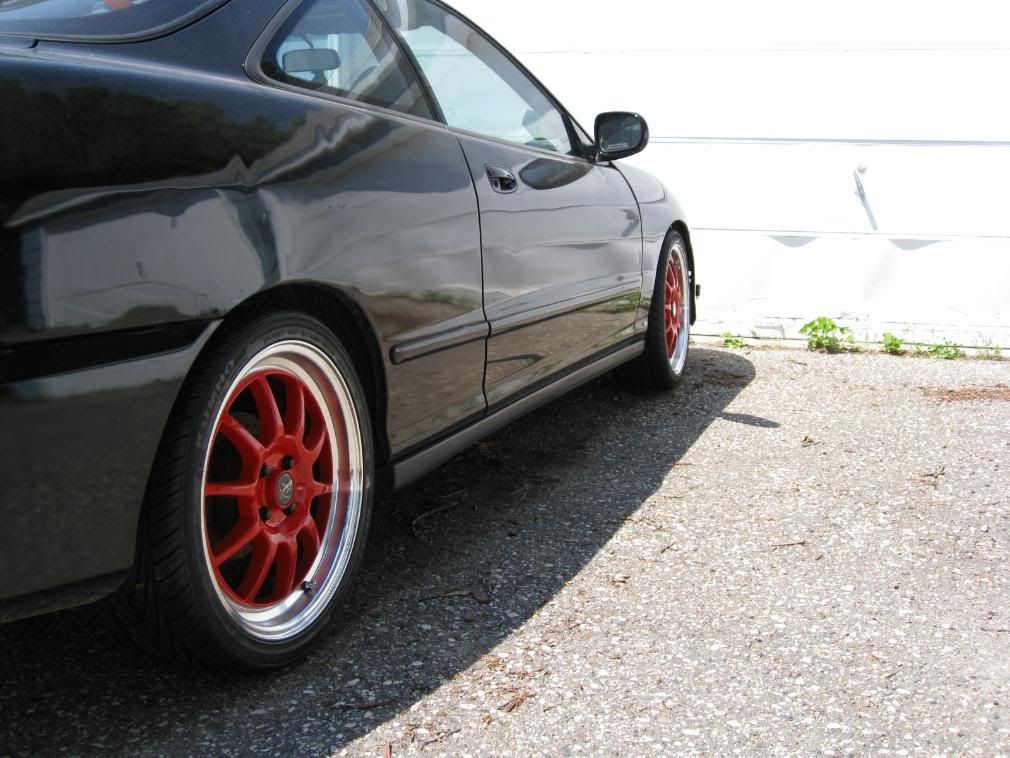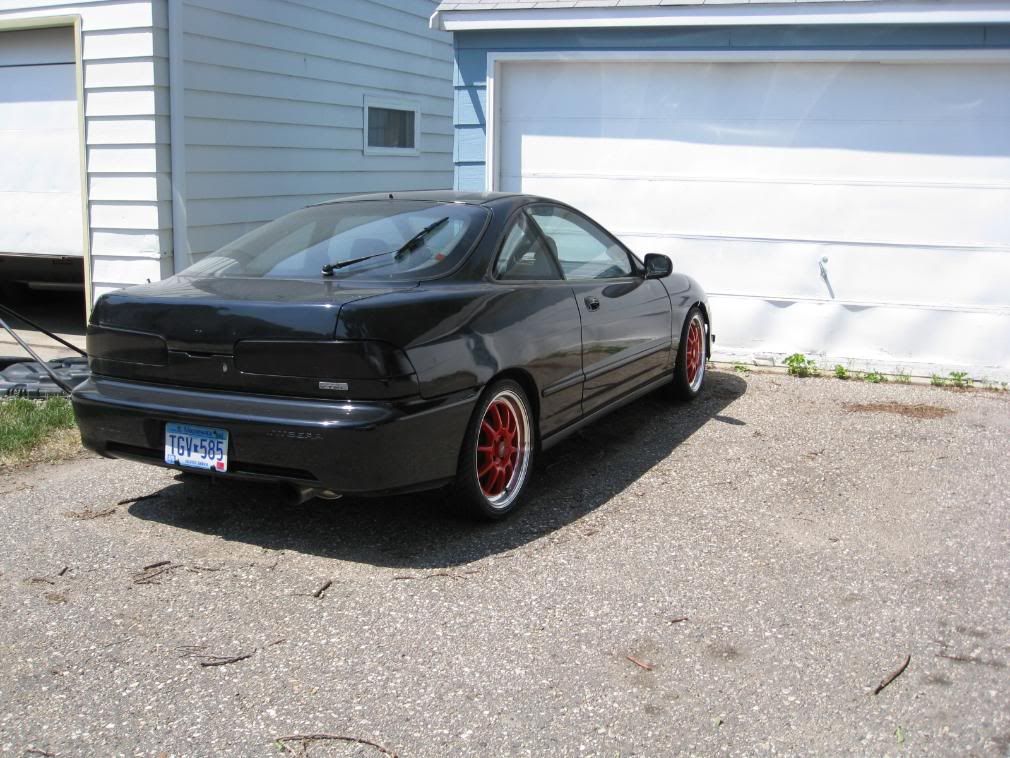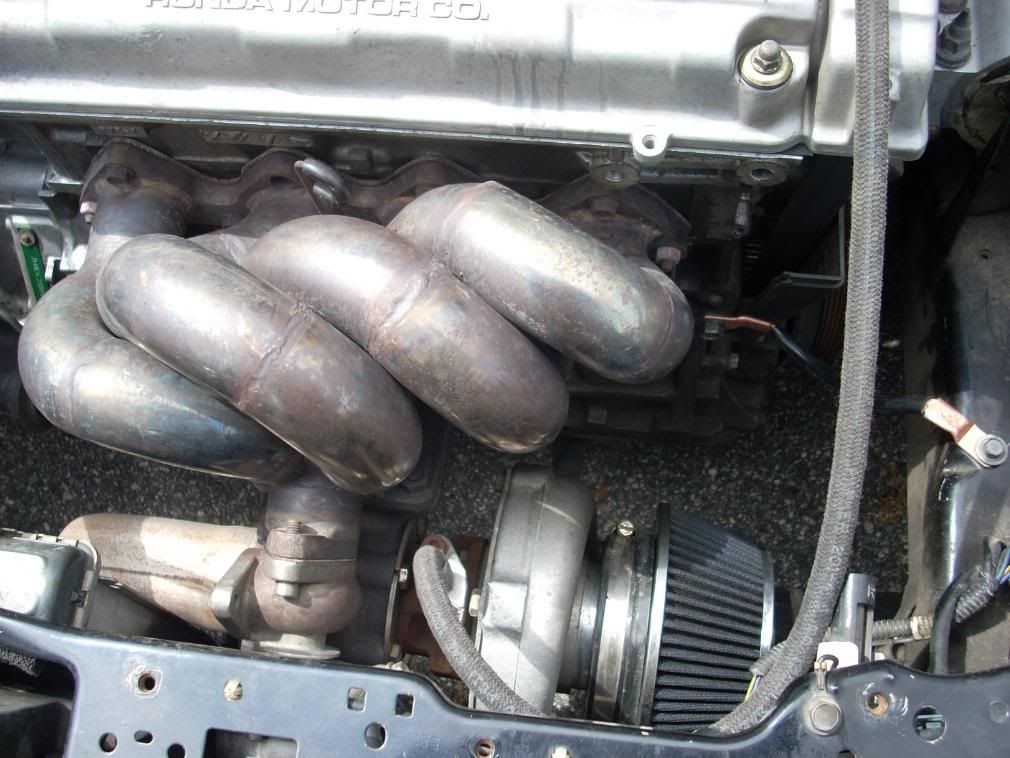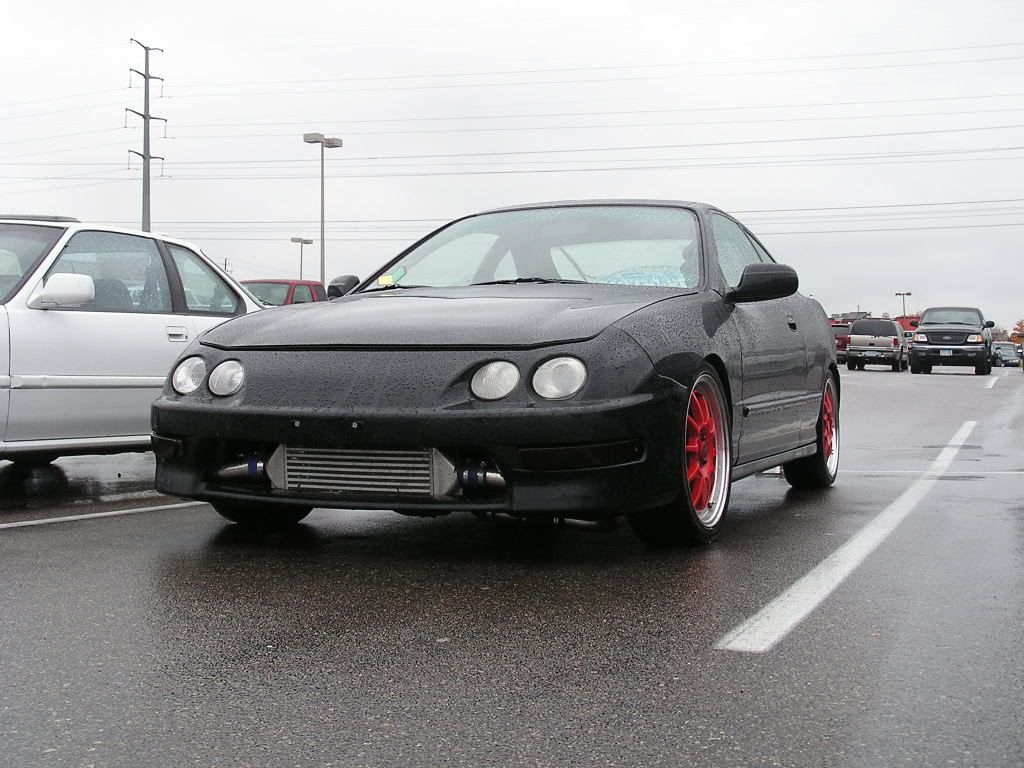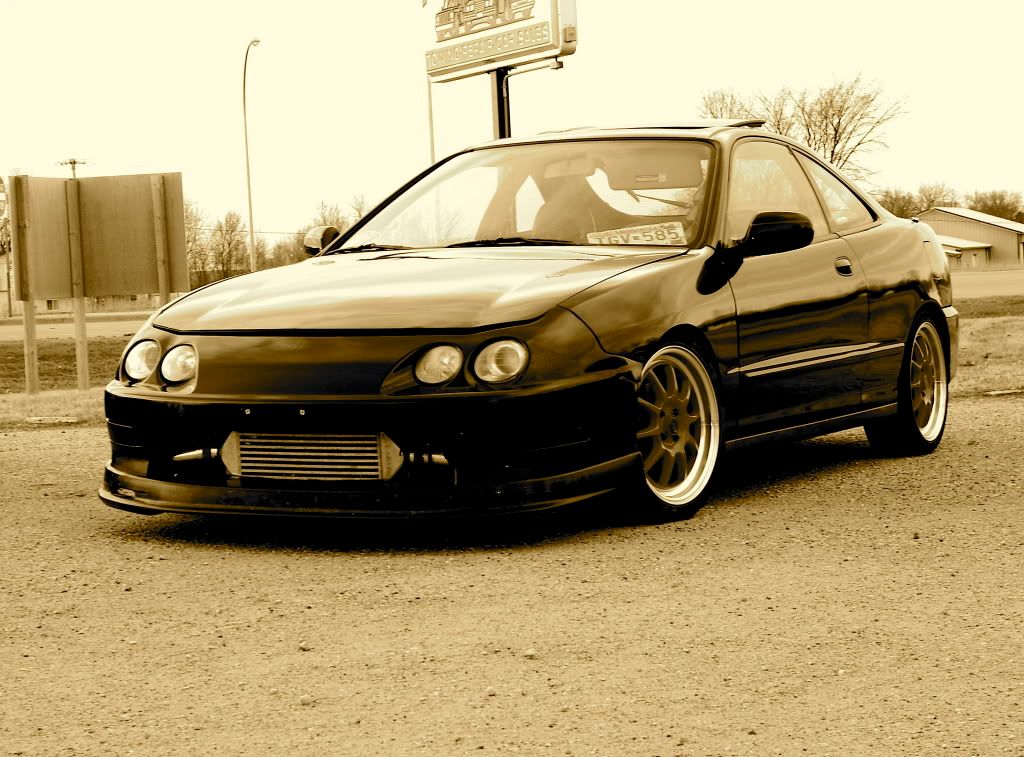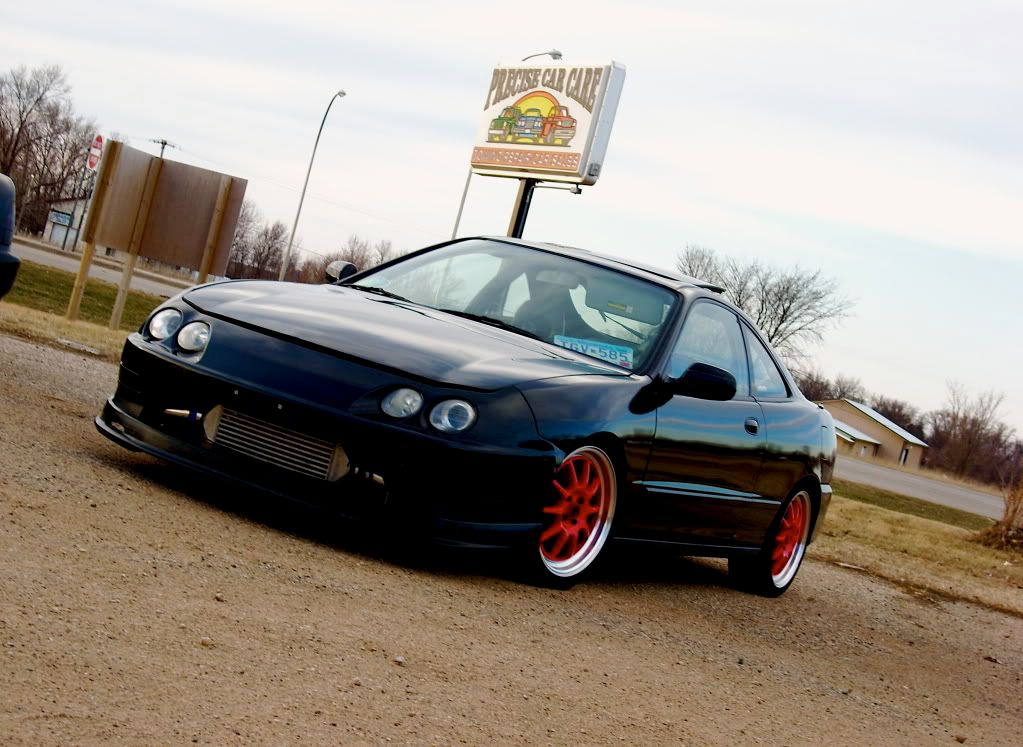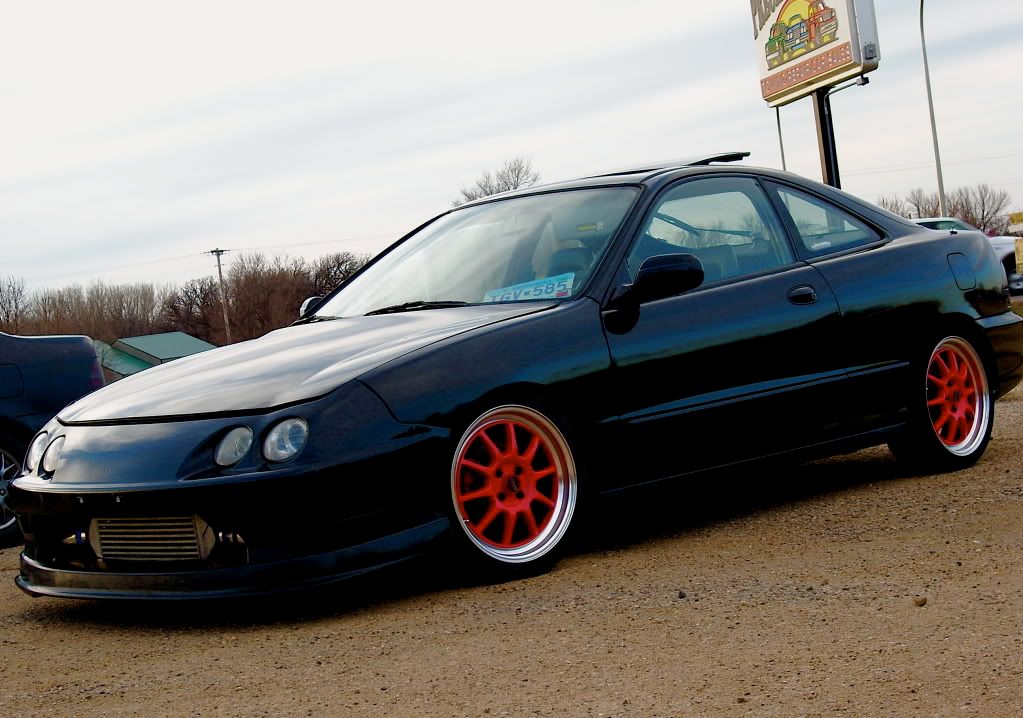 Most recent pictures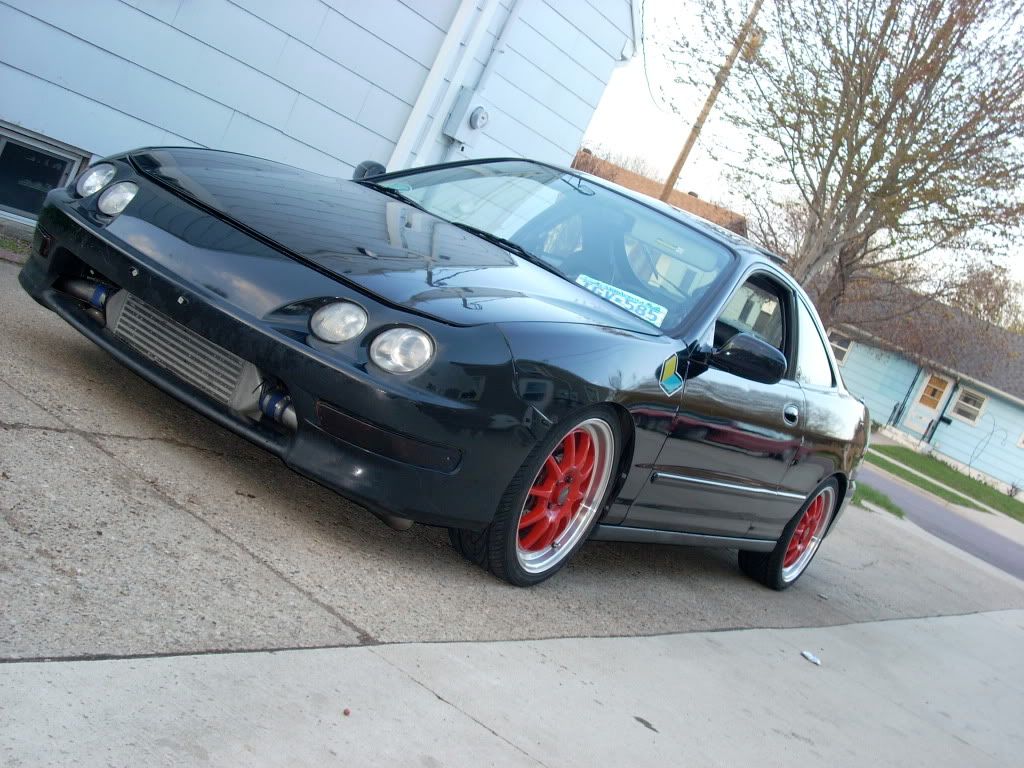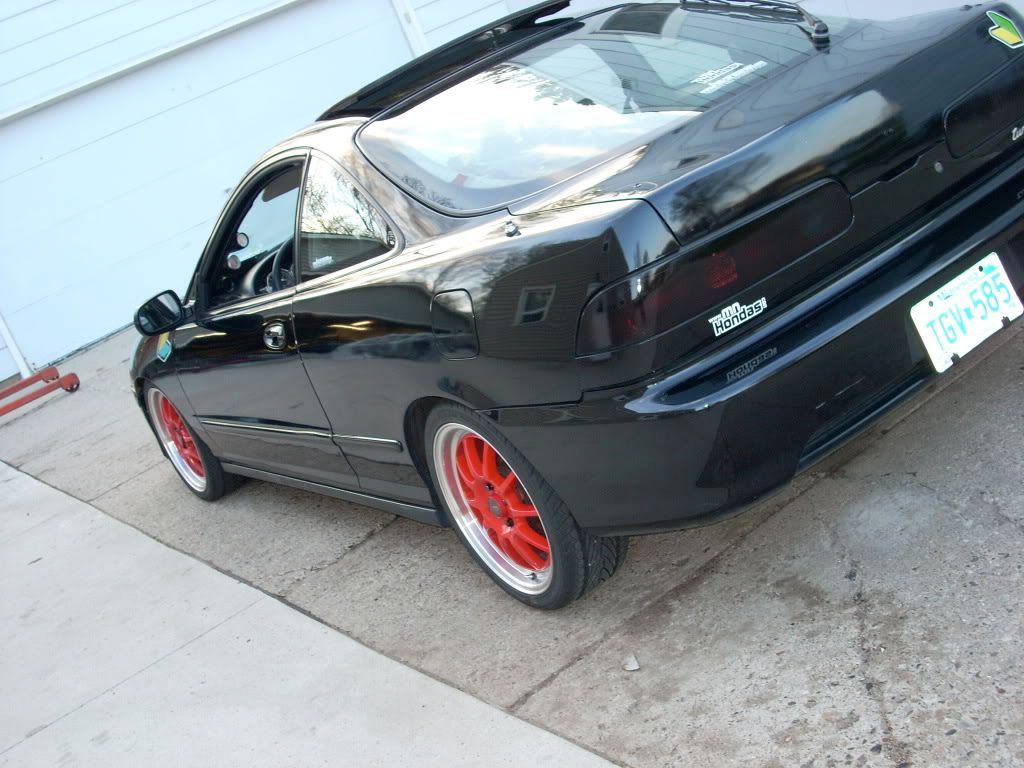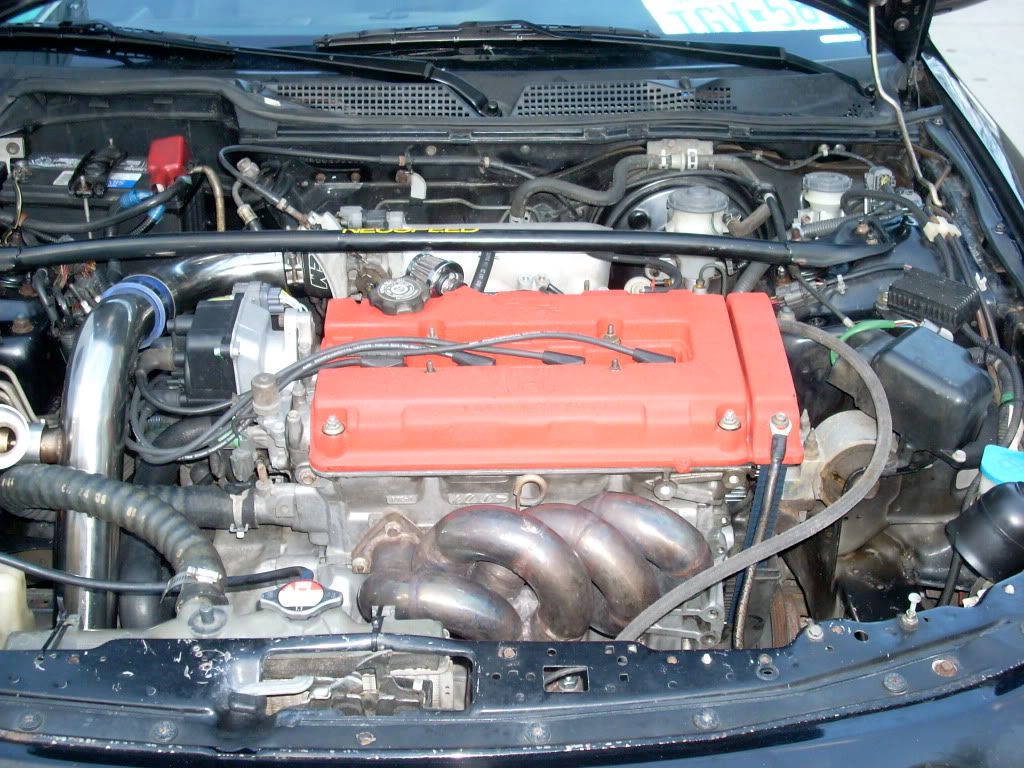 The tune was started from scratch and is quite conservative yet. Boost average was about 7.5psi as it would spike to 9.7psi then fall down to 8psi at redline.
Here's the graph before we smoothed the vtec crossover.
[/B]