Discussion Starter
•
#1
•
First Please bump if viewed...THANK YOU !!!
Ok Guys I've been lusting over a K20 Swapped EG or Ek ( but preffer EK) ... I want to trade my EG for your K20 Swapped EK or EG (MUST BE RUNNING!!!) and I'll add cash on top ... Let me see what you guys got ....
NAME:
Justin C.
Location:
South Corona off the 15fwy
Contact #:
626-246-5164
EMAIL:
[email protected]
Nothing wrong with the car ... no grinds on trans... Just did oil change ( with Motul 8100 EXCESS motor oil and Mobil One filter) and changed the tranny oil ( with Motul 300V ... I do this every 3 to 5th oil change)
Registration is current...
1994 White Civic Hatchback: CLEAN TITLE never been in an accident...
Engine:
-96 JDM GSR B18C swap with GSR trans ( bottom end rebuilt 20,000miles ago... no leaks at all)
-EXEDY Stage 1 clutch
-FIDENZA 7lb Flywheel
-HYTECH Copy Big Tube Header 4-2-1 (2.5" outlet)
-2.5" Exhaust w/ VIBRANT stealth black muffler
-HUGE 2.5" in/out 22"Long MAGNA FLOW resonator ( really quiet until wot)
-MSD Ignition system w/ power coil
-Brand New!!! 12" High Flow Radaitor Fan
-SPOON Fan Switch
-B&M fuel regulator w/ fuel pressure gauge
-WALBRO 255lb fuel pump
-Brand New GSR Fuel Filter
-CUSCO Catch Can
-Hawker Odessy 698 Battery
-CAI intake
-UNORTHODOX crank pulley
-Nothing but MOTUL Motor Oil used on trans and engine
Interior:
-Black interior
-AUTO POWER 6 Point roll cage installed w/ door bar and all the options
-GSR front seats
_MUGEN Sport Pedals
-BUDDY CLUB Shift Knob
-Gutted rear seats and panels
-CD head unit
-AUTOMETER Monster Tach
-AUTOMETER A/F Gauge
-JDM front center console
-JDM Optional tray drawer and cup holder
-PIONEER 10" Sub with amp
-NO AC
-WEAPON R trunk brace
-WEAPON R rear pillar
-Rare NARDI Hub with Extension Hub
-MOMO Competition Steering wheel
-NRG Quick Release and lock
Body:
-White Paint ( very little paint scratches and dents .... Near Perfect)
-Carbon fiber MUGEN copy Lip ( cracked on driverside )
-VIS Carbon Fiber CTR rear Wing
-SPOON Copy Mirrors ( Painted )
-Tinted
-GOLD ROTA Slipstream on Azenis (new set)
-Painted White Carbon Fiber Hood w/ AERO-CATCH locking Hood pins ( with specialized anti-theft bolts and comes with 2 keys )
-TEIN Super streets coilovers ( 7kg front 4kg rear)
-PCI Front and Rear Tow Hooks (in red)
-DC Sport Lower Rear Bar
-COMPTECH Front Strut Bar
-JDMSHIT Custom Fog lights
-Blacked Out Front Head Lights
-VISION Smoked Corners
-ITR front and rear sway bar
-Civic front and GSR rear disc brakes
-Brand New front wheel bearings
-ARP Extended Wheel Studs
-New 15/16th Master Brake cylinder
-GOODRIDGE SS Brake Lines
-Full PROTHANE Master bushing kit installed ( every bushing on the car is prothane
...just missing shifter bushing have them but not installed )
-Digitial BiXenon 55watt HID's ( Low and Hi )
-BOSCH ICON wipers
-Rear HONDA Wiper Plug
-Rear HONDA Glass Handle
-AUTOLOCK power lock
EXTRA Parts: NOT INSTALLED
-Brand New SKUNK 2 Manifold
-Brand New HONDATA S100
all work was done by either by ME or Nastie's Garage and the cali luv crew or JACKY @ P.A.S.S. Motorsports
NEWEST PICS:
OLDER PICS:
NEW PICS Just ADDED!!!!
Interior SHOT :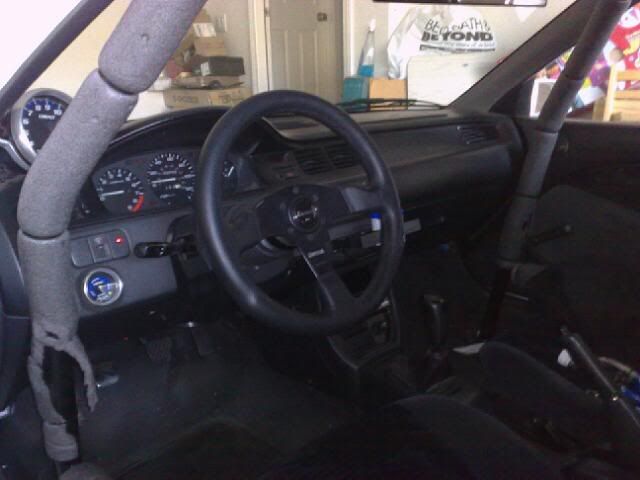 ( steering wheel will not come with car)
Front Shot w/ JDMShit Fogs: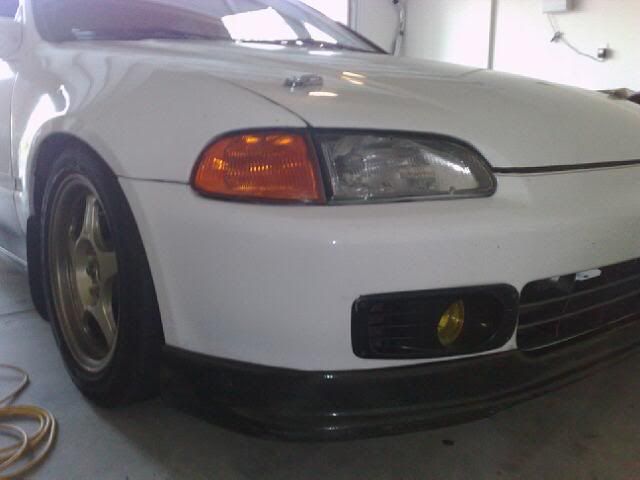 REAR Disc Brakes: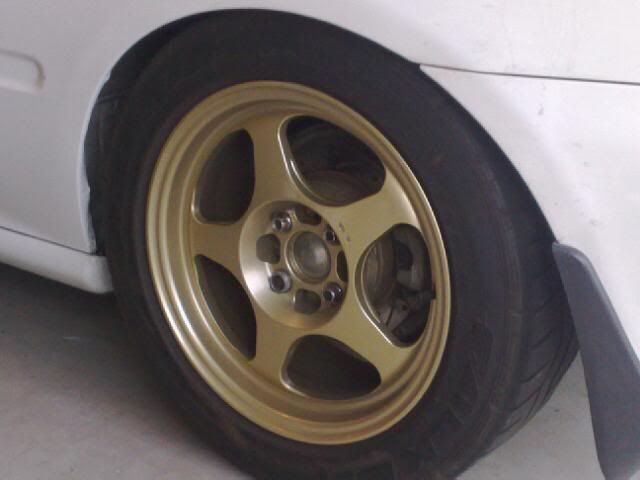 Motor PIC:
DC Rear Brace and Sway Bar Pic: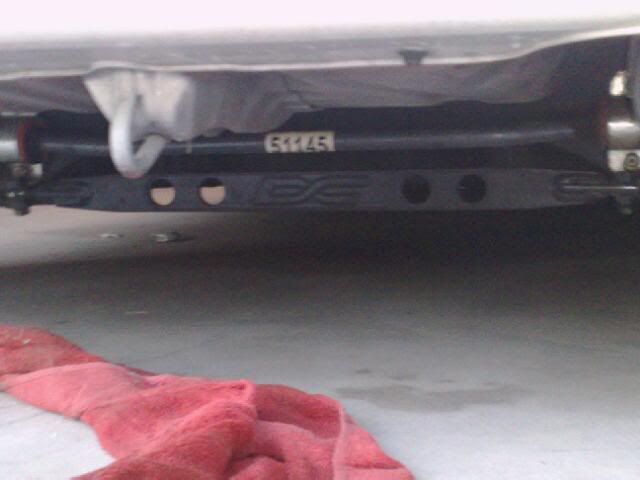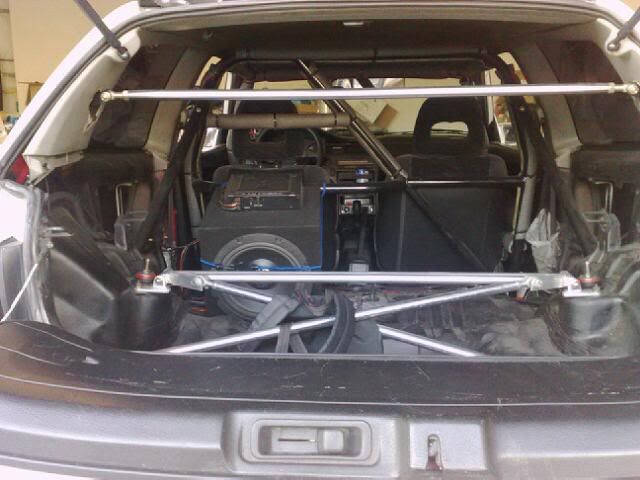 MORE PICS: