Finally got back in town Thursday and did some more street tuning. I want to apologize to Nikos and
www.Torukucams.com
for taking a while with the holidays and all that.
I am impressed with the results thus far!! Let me say that I did a street tune for a while to get the a/f ratio's and tweaked just a little with timing. The reason I did not fully dyno tune with cam angles, etc is because I am still running the factory R manifold with a hot short ram intake.
RBC with Karcepts CAI is going on and will have results by the end of the month.
Setup:
K20A R
3" exhaust mandrel with 3" glass pack and vibrant oval muffler
DC K swap header (going to be upgraded)
Short ram intake
Toruku street cams
Everything else stock (including the valve train!!)
Hondata K Pro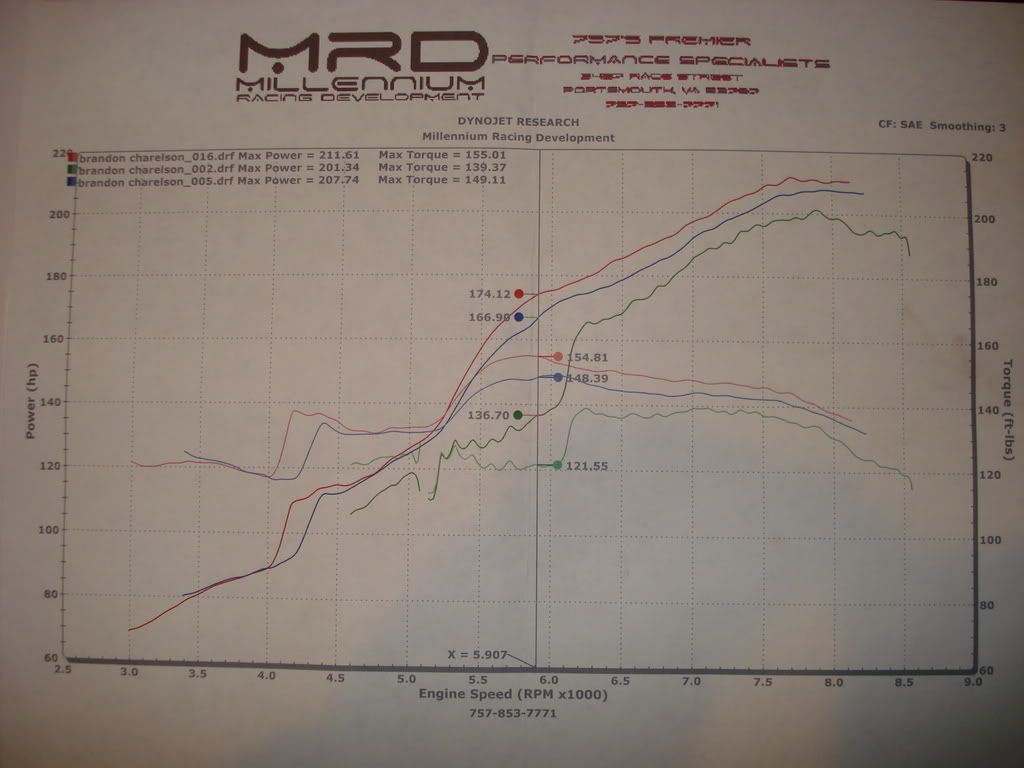 201 whp/139 tq is with the stock ITR cams and PRC ECU. The swap was untouched.
207 whp/149 tq is with the Toruku street cams and street tune I did driving around (few 3rd gear pulls)
211 whp/155 tq is also with the Torukus with a mild tune on the dyno.
I just did few pulls to see what results were thus far before the RBC/CAI was installed.
As you can see, there is a 37 HP gain in the mid range at about 5900 RPM, with a total of 10 HP up top, along with a 16 ft-lb peak torque gain.
There is much potential to be done with a cold air intake, RBC, and especially a better header!
Here were the cam angles I set in place for now: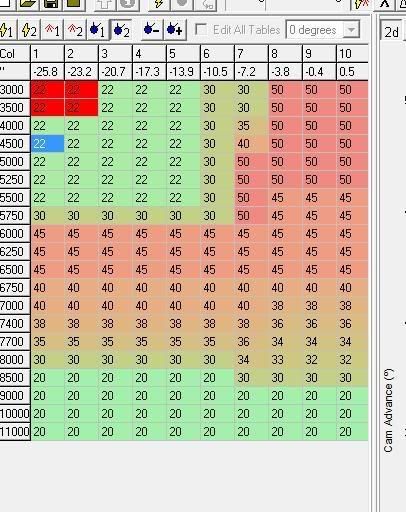 I want to thank Larry and Nikos for giving me the opportunity to see what these babies do!
Any tips/concerns/gripes/props, please do!
Stay tuned for more!