Discussion Starter
·
#1
·
Well, I have been a welder/fabricator for a little over eight years, and for the past two years have been running our cad program/flow jet water cutter. While the novelty of the water cutter has definately worn off, I still get the chance to make some cool stuff. First car wise thing that I had made was a rear tow hook. I modelled it after the datum-1 hooks. Etched my screen name onto one side and painted her red....
Post cut and etch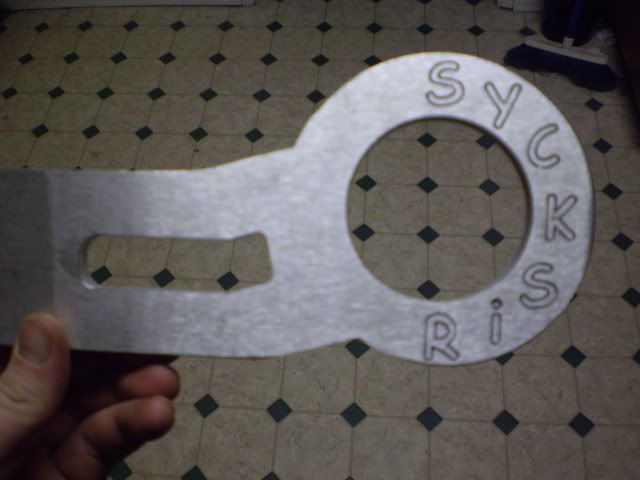 The full package, unpainted: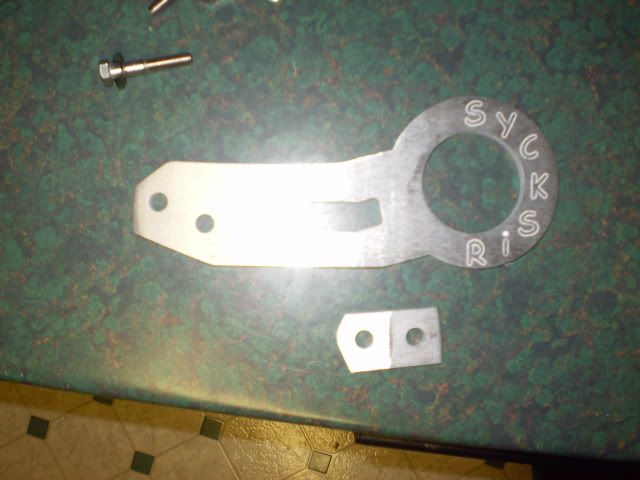 Painted Hook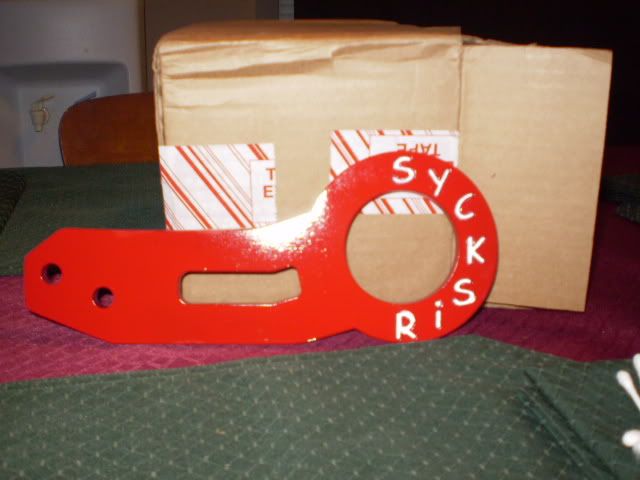 Close up of painted etch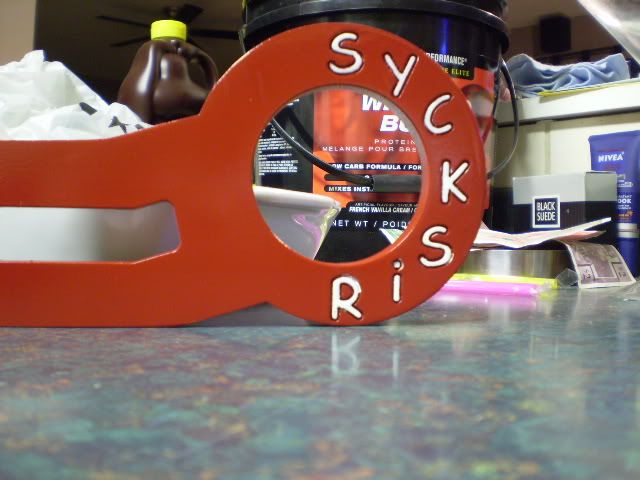 On the car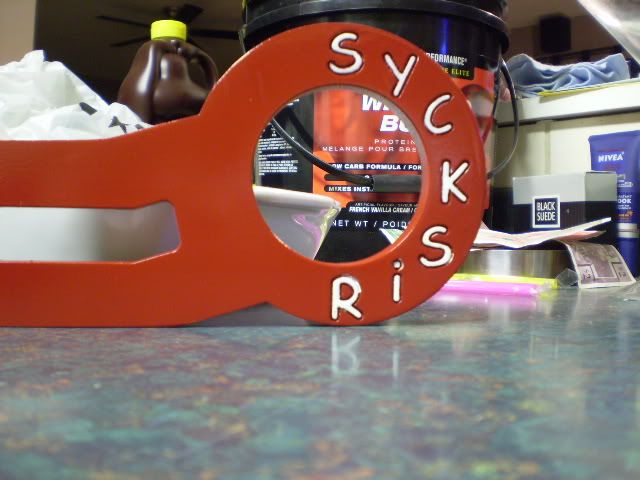 Ok, so I guess I should say, I have an EP3, which will make the next item make some sense. I had the stock Battery Tie down on for the first couple months of having the car new in 04, replaced it with a DC Sports one. Tho that one got old when I installed the turbo and the battery had to situated in a wierd position so as not to rub up against the BOV. So, I found someone to buy my DC sports BTD and set to work on a new one. And as I mostly post on Ephatch.com I made myself a 1 of 1 ephatch BTD
Cut on the Flowjet, and 2 hours of milling later I had this:
Painted (yes red again, low on funds, used the colors I had at my disposal which was white and red. A white tow hook on SSM, naw.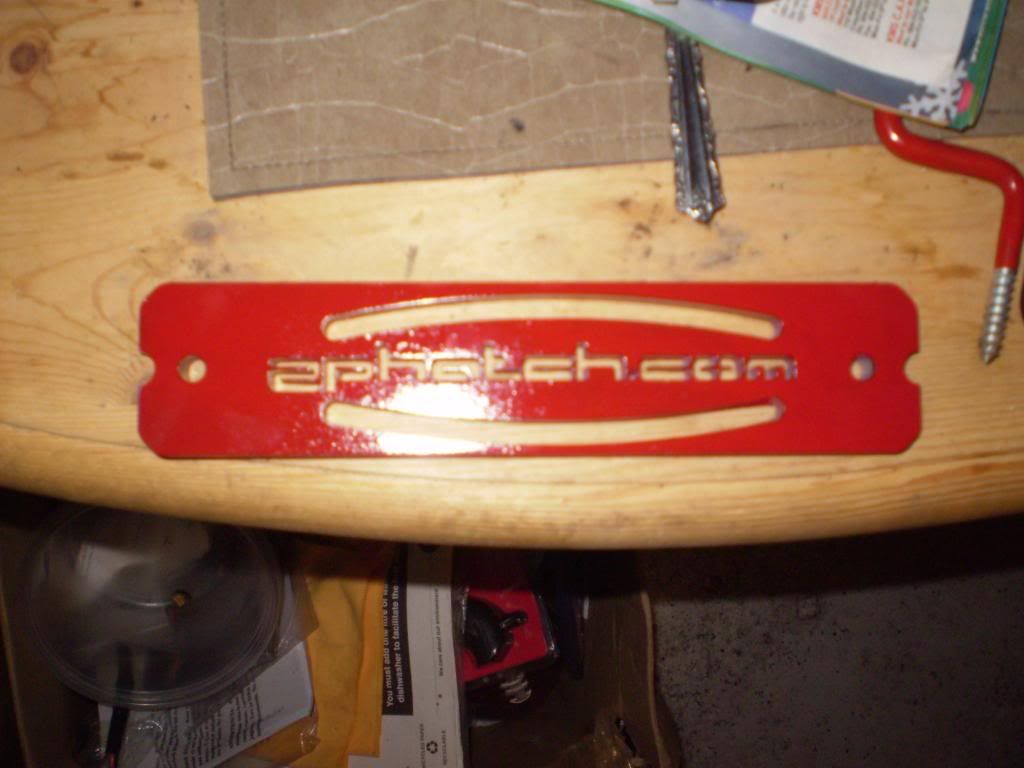 In my car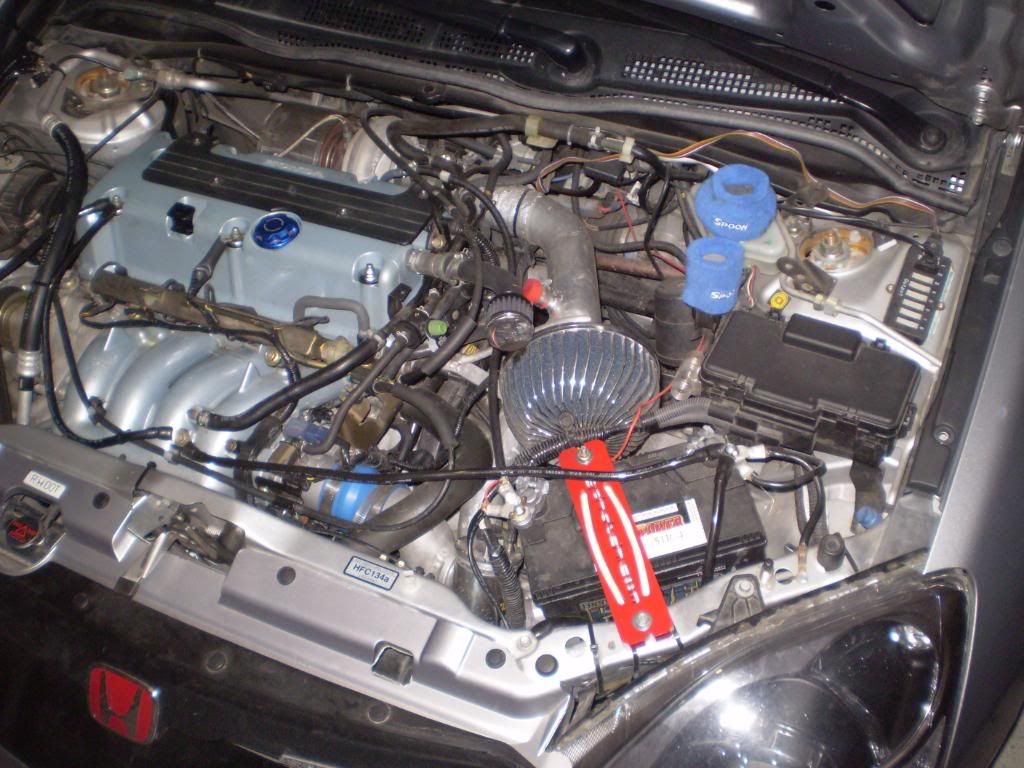 And finally, a project that I have been spending a whole bunch of time on, just many times and small amounts of time lol. Whatever you may think when you are drawing in CAD it's a helluva long harder to draw a mugen logo. I got this idea when My buddy tightened an acorn a bit too much on my spark plug cover. After about 20 hours of meticulous tiny drawing trying to get it as close to the authentic label I have a 75% completed 6061 x.25" Alum. Will be painting flat black before install.
MUGEN (rep of course lol) Spark Plug Cover - unpainted.
Close up of etched logo. (logo etched as to keep interior pieces on the unit)
Full shot
I hope you guys like em. I welcome all comments, but if u are going to be mean at least try to do it in a nice way!
Thanks
Syck