Discussion Starter
·
#1
·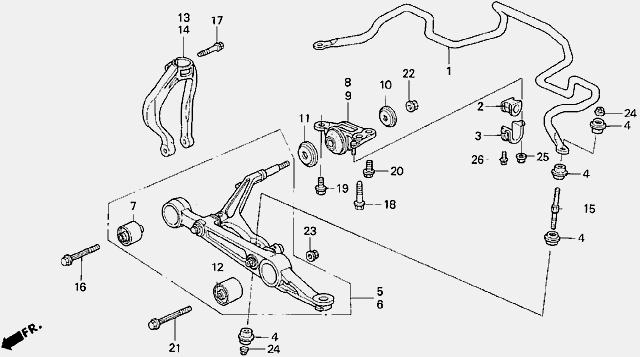 The welds on the tack welded nut inside the frame of the car came loose on bolt #20 in the diagram. Instead of cutting it or coming up with a clever solution we just kept yanking on the subframe until the backing nut ripped through the bottom of the frame. There is a good sized hole but I didn't take any pictures of it.
My question is, would I be fine to not use bolt #20 and just have #18 and #19 hold on the front compliance bushing or would that be unsafe or make the car handle horribly? The broken side is a smaller bolt and I still have the larger one to attach the bushing to the car.
If that won't work, how am I supposed to weld another nut in there to fix it correctly? Am I going to have to cut the frame open to get access or is there another method to go about it?
What do you think?