Discussion Starter
•
#1
•
Alright guys, the time has come for me to upgrade. Since the car didn't sell and I only have about 9 car payment to go before the car is paid off, I am going to start upgrading to some bigger parts. So without further ado, on with sale.
1. Garret t3/t04e 60trim
475shipped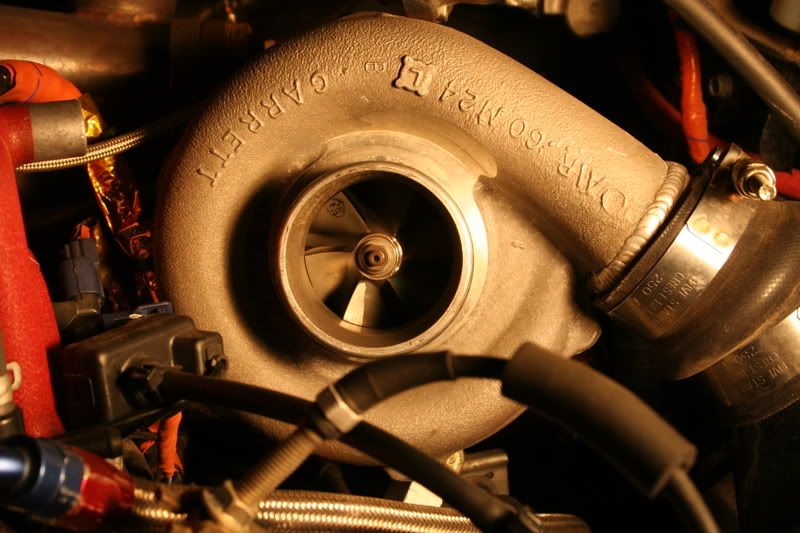 This turbo is in perfect shape. No shaft play, no smoke, etc. It has approximately 4000 miles on it. And those miles are fairly gentle. I am wanting to get rid of this turbo so I can upgrade to a gt40 or a bigger borg warner. Made 412 whp with this turbo.
2. Tial 44mm Wastegate
275shipped
The wastegate has the same mileage as the turbo. It opperates flawlessly. Does not stick open and does the job nicely. I will throw in an extra spring for the person that buys this wastegate. It will come with a 3lb (in the wastegate) and a 7lb.
3. SlowMotionMotorsports Custom Dumptube
150shipped
I would like to sell the dumptube and wastegate together, but I know that no everyone has the sidewinder manifold. This wastegate is made for the ep with a sidewinder manifold. Fits nicely. If you buy the wastegate and dumptube I will let this go for
100
.
4. A2 Valve Cover
70shipped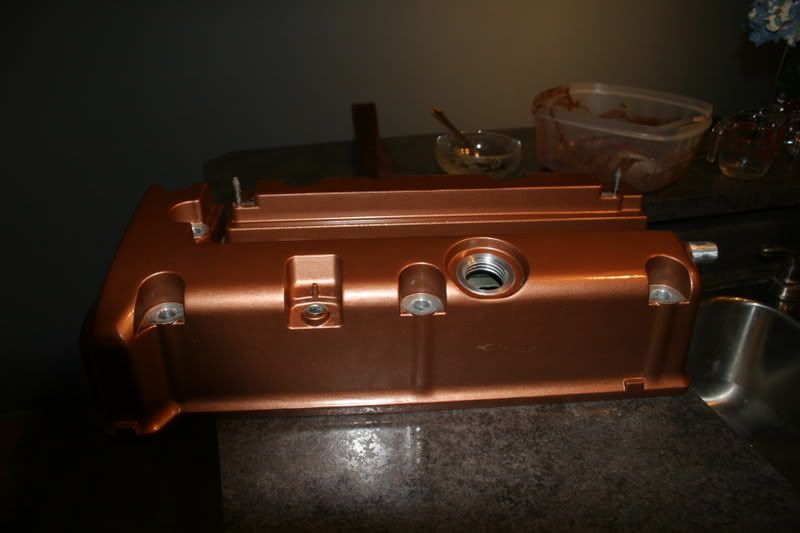 Painted this a while ago and was going to use it on my car. The Honda Motoring Co. is shaved of the valve cover for a cleaner look. This valve cover is painted a copper bronze color. Pretty close to the color of the Honda Fit.
5. Skunk 2 25th Anniversary Shift Knob (6speed)
50shipped
Shift knob is in awesome condition. No scratches to my knowledge. It is a 6speed shift knob. I will trade this plus some cash for an arc shift knob if you have one.
Thats it. I am shipping all items. Just be aware that the shipping on the seat may vary a little.
Happy Shopping and God Bless!!!!