Discussion Starter
·
#1
·
I decided to post this as some people didn't take me seriously when I was looking at various parts to complete my swap(Lack of posts, new to the forums etc...)
I purchased this car a few years ago with a FF275 Turbo kit with EFI stand alone ECU. It was a great setup, but I always wanted more power. I thought about building the 2zz, but the lack of support for the EFI ECU kept me away from it. Waiting over two months for a wiring diagram for the ECU was the final straw. I got frustrated and pulled the whole motor/turbo setup and sold it.
Reading on the lotus forums, I found that monkeywrenchracing was going to release a V6 engine swap (Evora/Camry motor.) They do offer a turn key install($20k+), but I enjoy working on my cars as much as I do driving them.
I got tired of waiting for a "kit", and decided to just search craigslist for the availability of a k20a2. Well, I bought a motor the day after...
I still have not decided which route to go for the engine, but I'm thinking I want to go with a lightly built K20/24 with either a SC or smaller turbo. I initially wanted to go all motor, but being used to the torque I didn't want to be disappointed.
I will be using swap parts from innovativemounts.com.
I'm in no rush to finish this project, but I will post pictures as I make progress.
I want to thank everyone in advance for all their answers to all the posts I have read, and all the posts I will continue read during my build.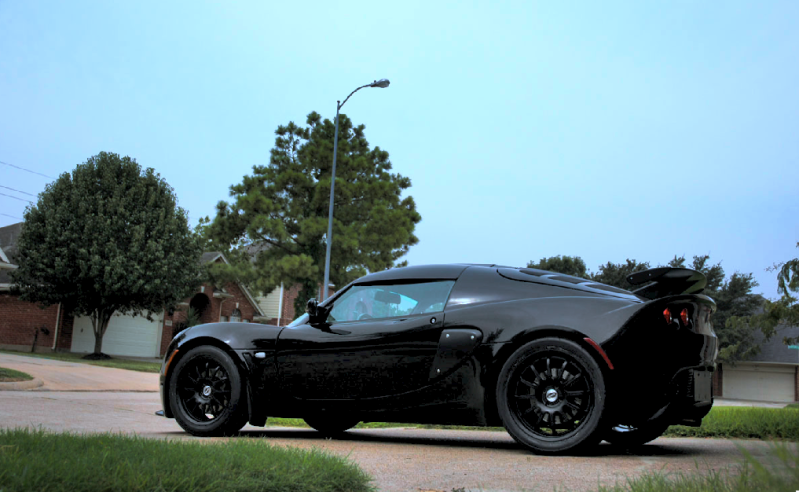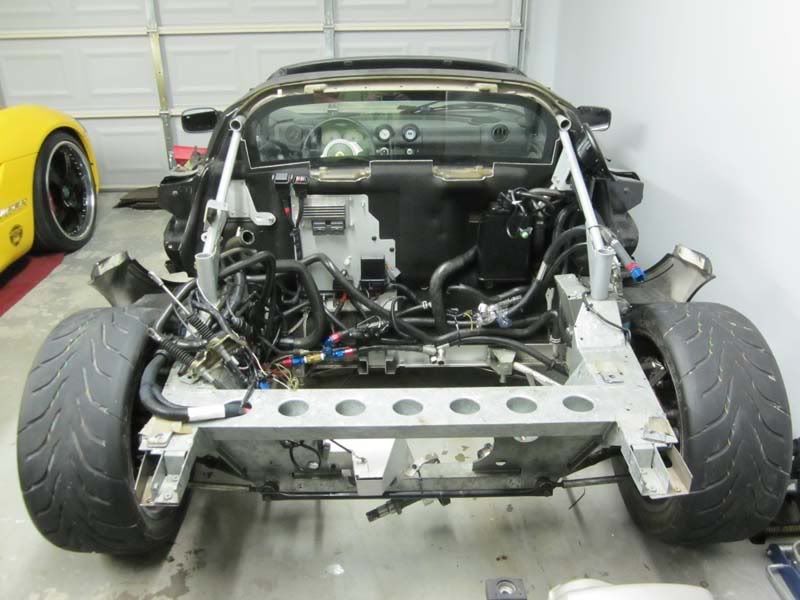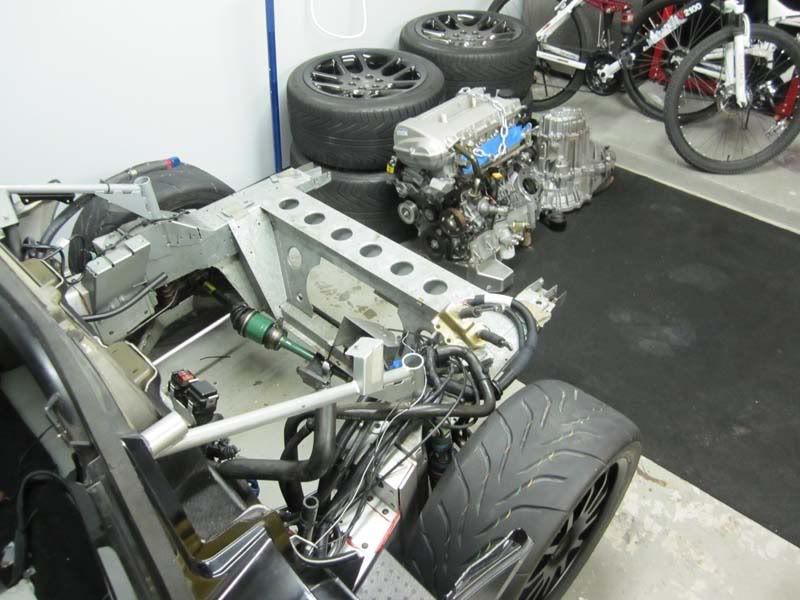 K20a2 Home, helper checking it out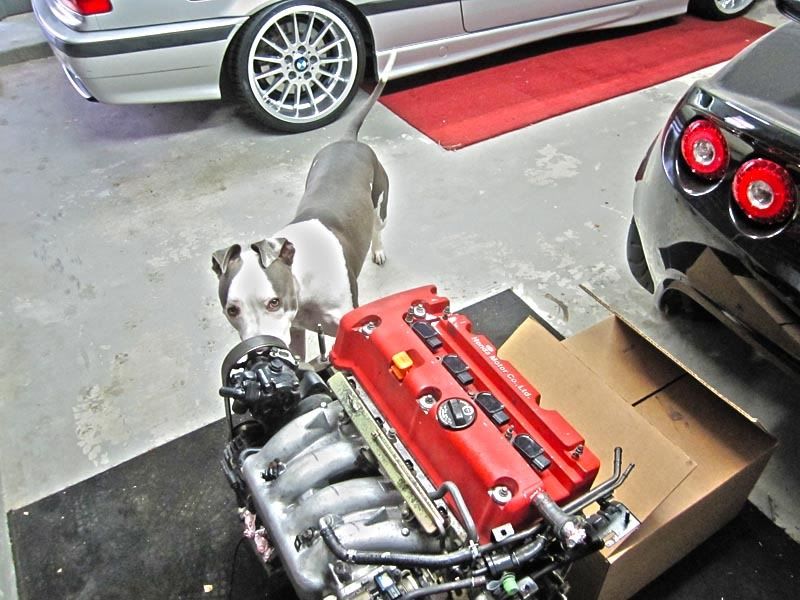 Started stripping down the K20a2