Finally time to get this build underway, I am in the process of getting everything ready to swap my baby.
Vehicle
1996 Honda civic cx
Exterior
Ctr front and rear lip
Ctr grill
Spoon wing
Itr folding mirrors
Engine & mods
K24a2
Type-s 6 speed tranny (non lsd for now, will rebuild and add lsd down the road)
Rrc intake manifold
Hybrid racing throttle body
K-tuned a/c p/s delete
Suspension
Hardrace full kit
Itr front sway
Itr rear sway
Camber control
Lower control arms
Subframe brace
Skunk2 v2's, Bwr or P.I.C
Arp extended studs
Wheels and tires
15X8 Enkei pf01 or 949racing 6ul in black
Now on to pictures of my bitch.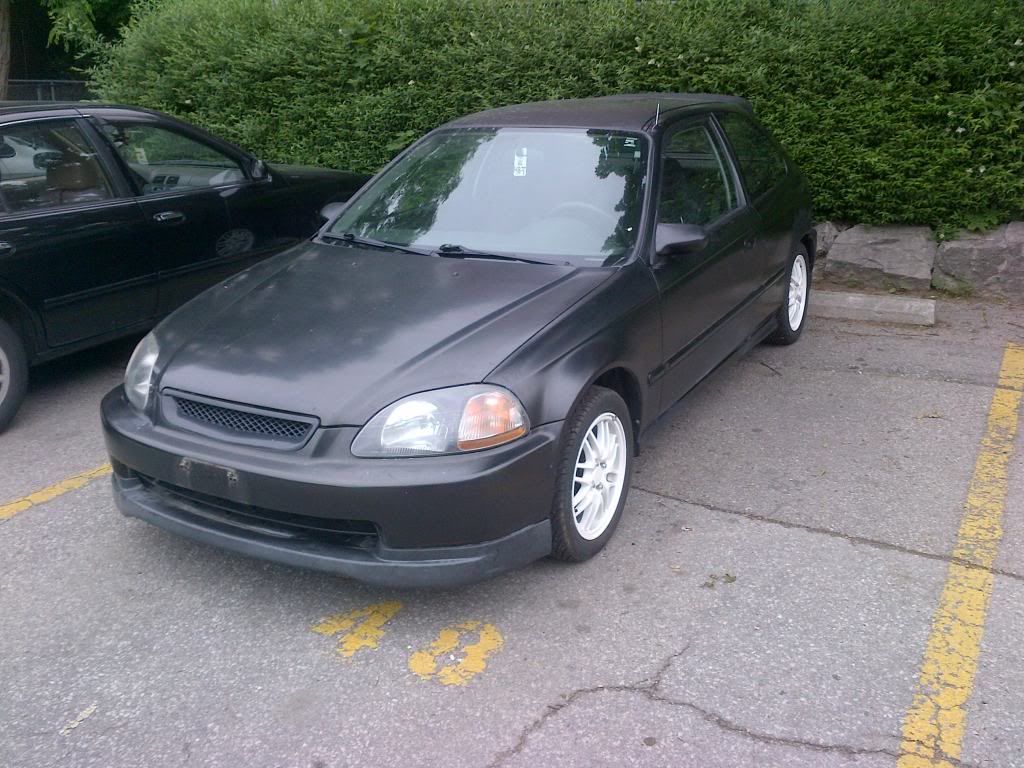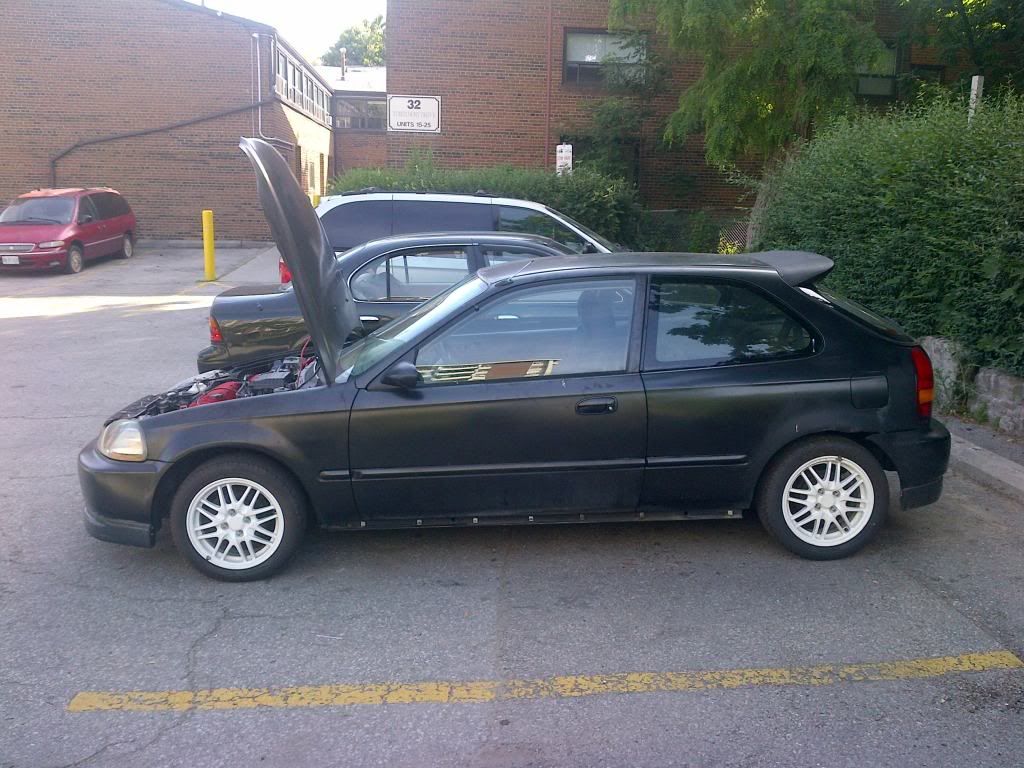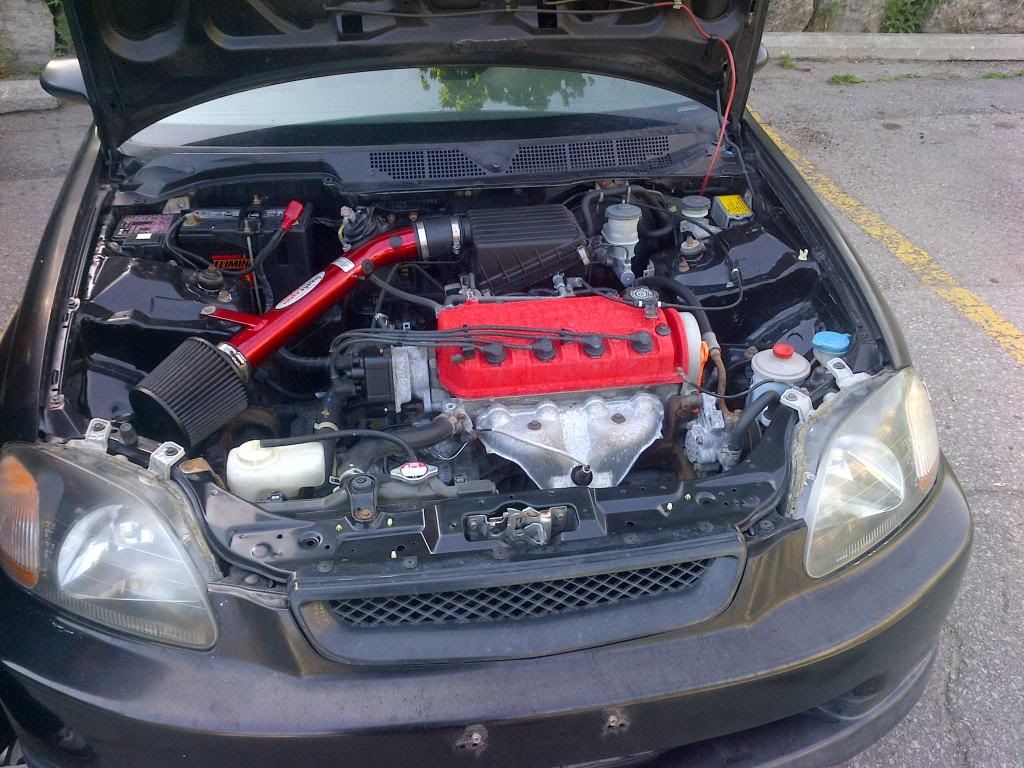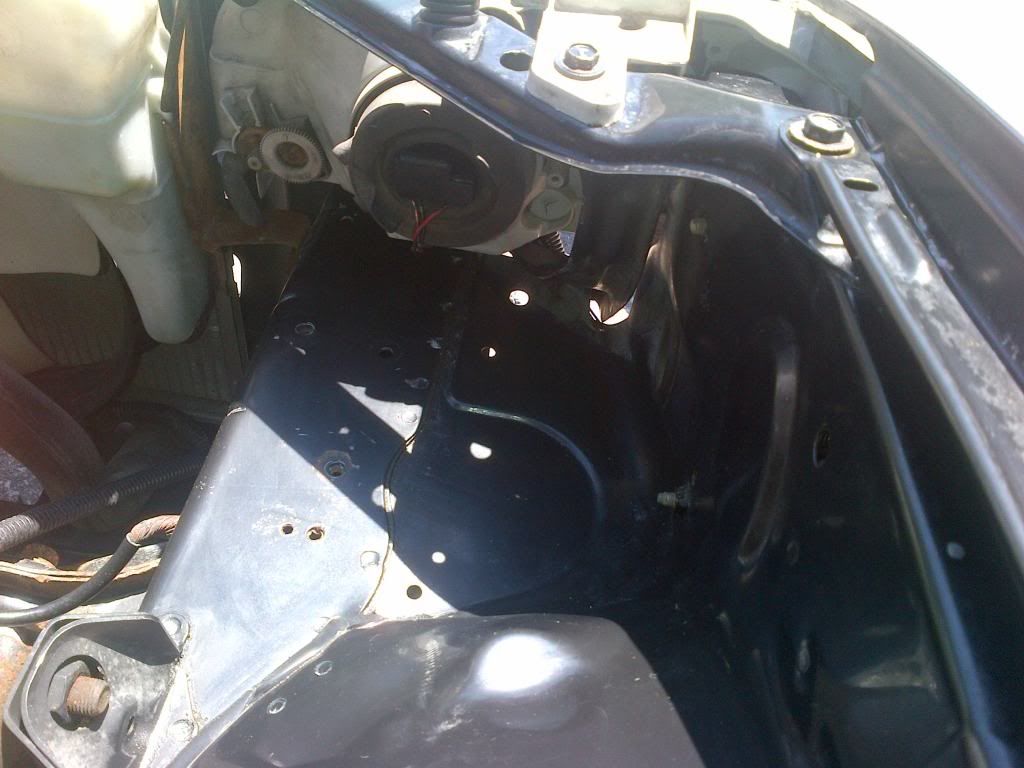 I'm currently in the process of redoing my interior completely black, all the panels are done, carpet done, dash re wrapped in black vinyl and all im missing is a black rear bench and the get my deli seats redone in black.
Here is the before.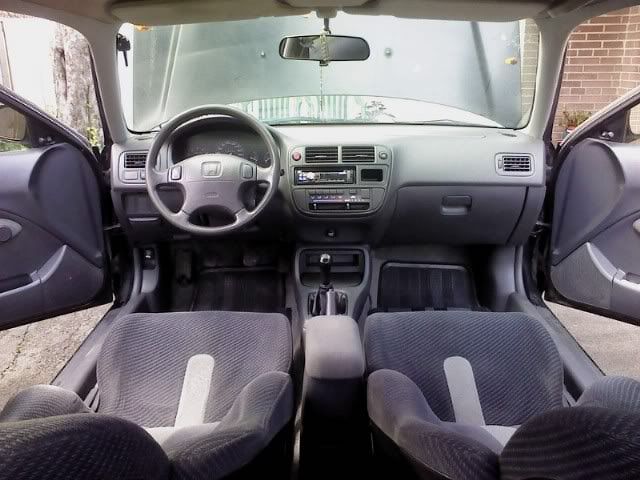 During.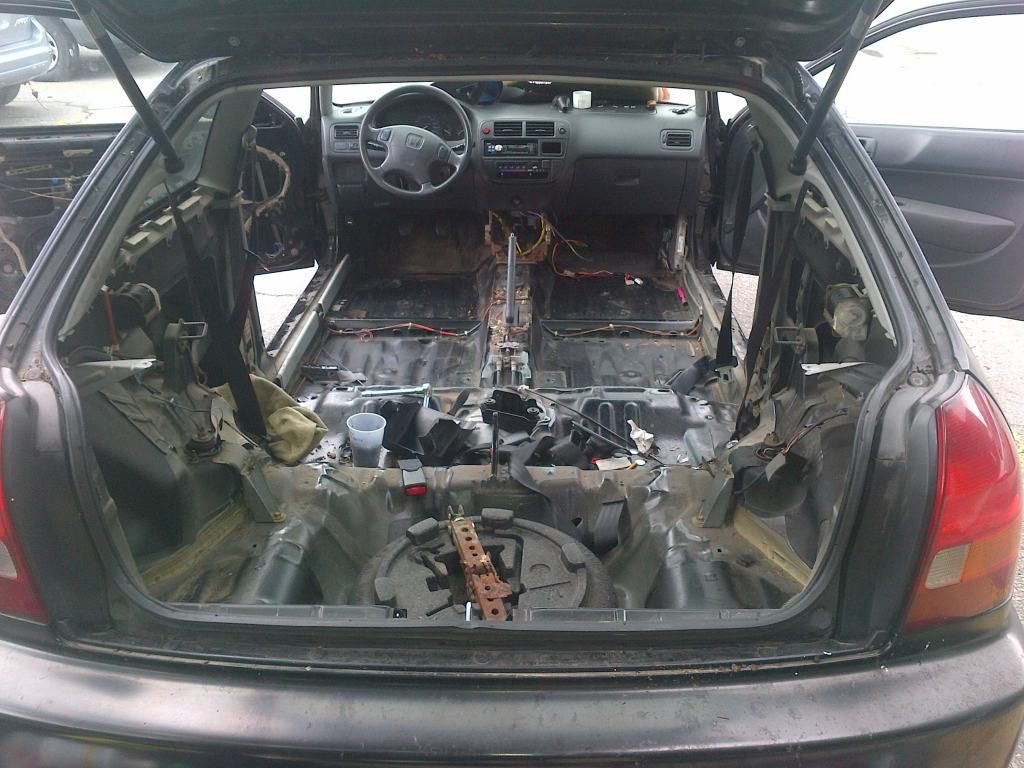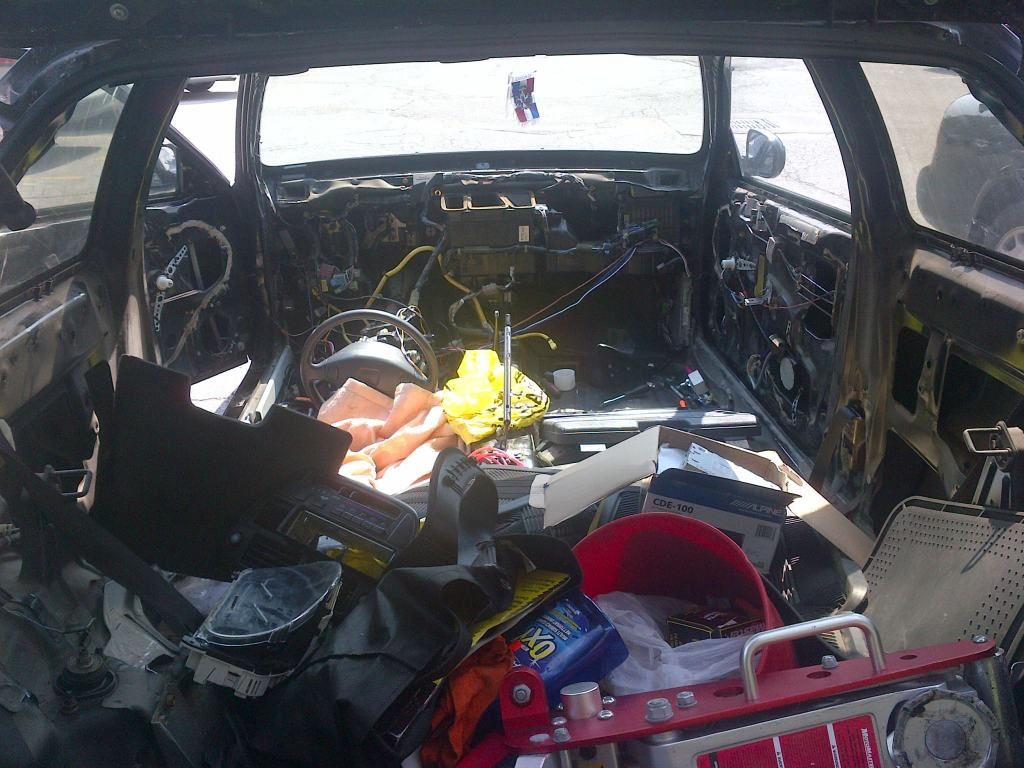 I will post up after shot when she is ready.
The wifey is mad at me for having my shit here but ohwell.........lol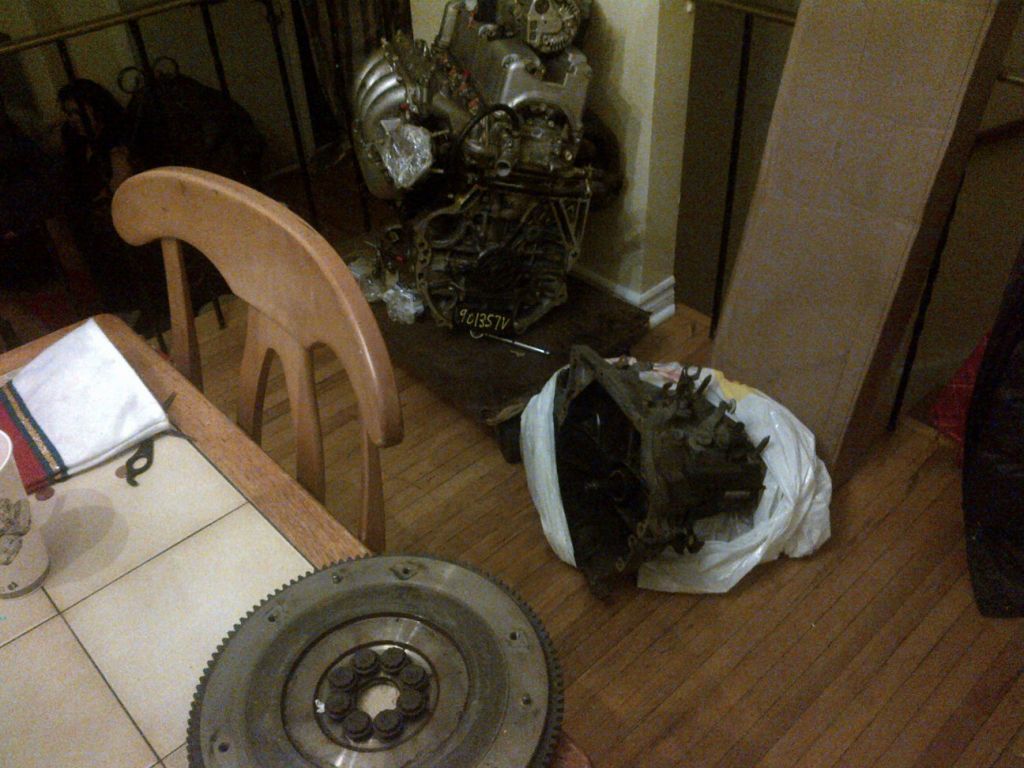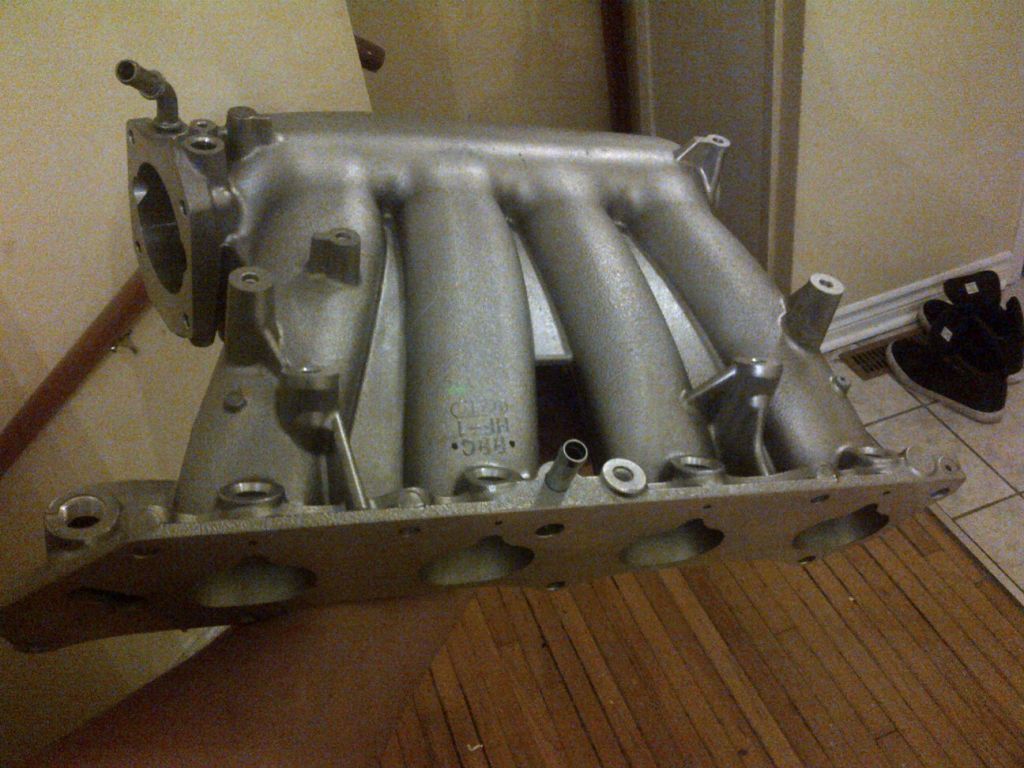 I will be sending her out to the body shop soon to get rid of 1/4 rust then I will respray her and redo my bay, considering doing my bay champ white and relocating my battery and cleaning up the engine harness since I already had a mild tuck in my bay.
That's it for now, I know I'm forgetting stuff but I'll update it as I remember.