Discussion Starter
·
#1
·
Last night, I got my paws on one of them shiny new Skunk2 K-series intake manifolds
(well...borrowed). My ex-AEM cohort Robert Green (
[email protected]
) brought it by to document the install+ fitment.
I think it's safe to claim that this is the first commercial install (outside of Skunk's facility) on the net
as Skunk just barely shipped these out this week to vendors.
Installing the manifold is pretty straight forward, but there may need to be small modifications depending on your fuel delivery setup and other things leading to the manifold (extension of hoses, etc).
The OEM waterneck (to the right of the intake manifold) is completely replaced with the Skunk manifold as it has an integrated water neck. Right off the bat I noticed how this manifold is compact in design, it doesn't arch up as high, and the throttlebody isn't angled as aggressively as the RBC is/does. Oh and it comes with a thermal gasket :up: and provisions & fittings for 06+ Si's.
I have a slight issue with my EG being that I'm running an OEM DC5/RSX radiator with my setup, and the DC5's upper water neck has always been a problem for me when trying to run a RBC manifold. The problem is the upper radiator hose makes real bad contact with the TPS sensor because of the offset of the DC5's water neck. One reason I haven't ran an RBC is because I've been lagging on getting a custom aluminum radiator made (kinda price, ya dig?). Anyways, with the Skunk2 manifold, it actually just barely alleviates this clearance issue I have :dance: thanks to the compact design and no need for a throttlebody adapter plate!
I didn't see any downsides to this manifold, well maybe just a tiny one for the ones who just want a direct stock intake manifold replacement. The oil crank breather line or PVC line (right above alternator) doesn't have its own vacuum port for recirculation. You need to run a breather filter or tap in your own vaccum port. Oh I almost forgot, you'll need one of these fittings for the coolant temp sensor which this manifold has provisions for (see photos beloooow):
Can't wait to get my own S2 manifold for testing =D
More detailed info can be found on Skunk2's site here:
http://cms.skunk2.com/id/263/K-SERIES-INTAKE-MANIFOLDS
On with the photos:
Notice the minimal clearances between the TPS and upper rad hose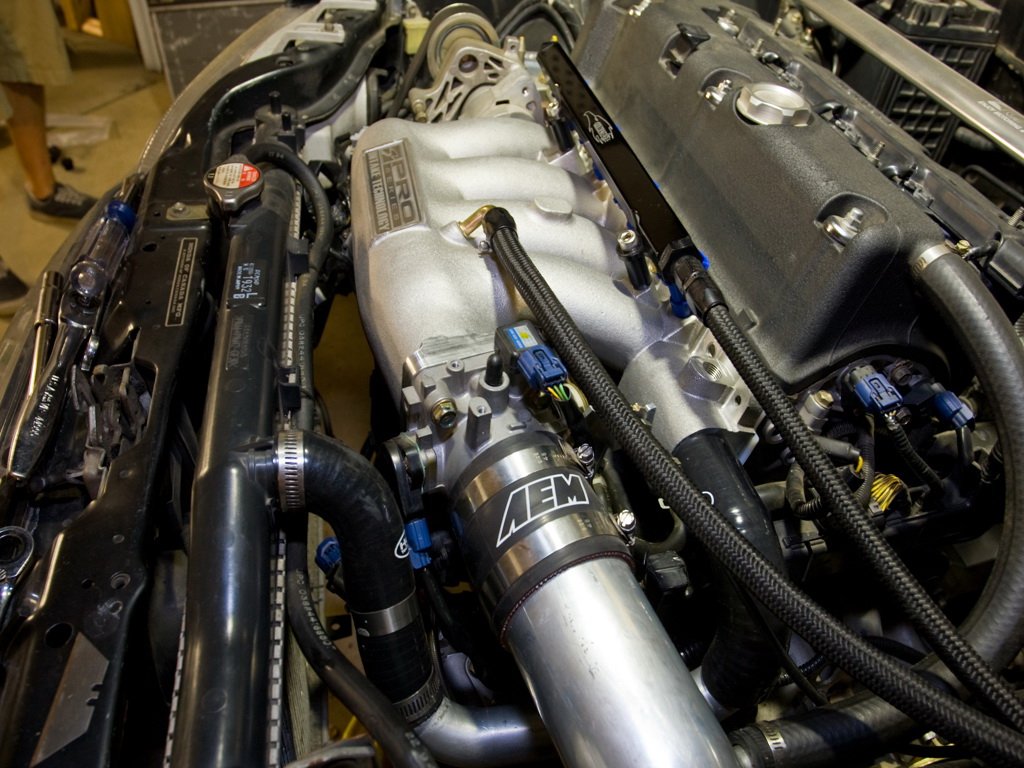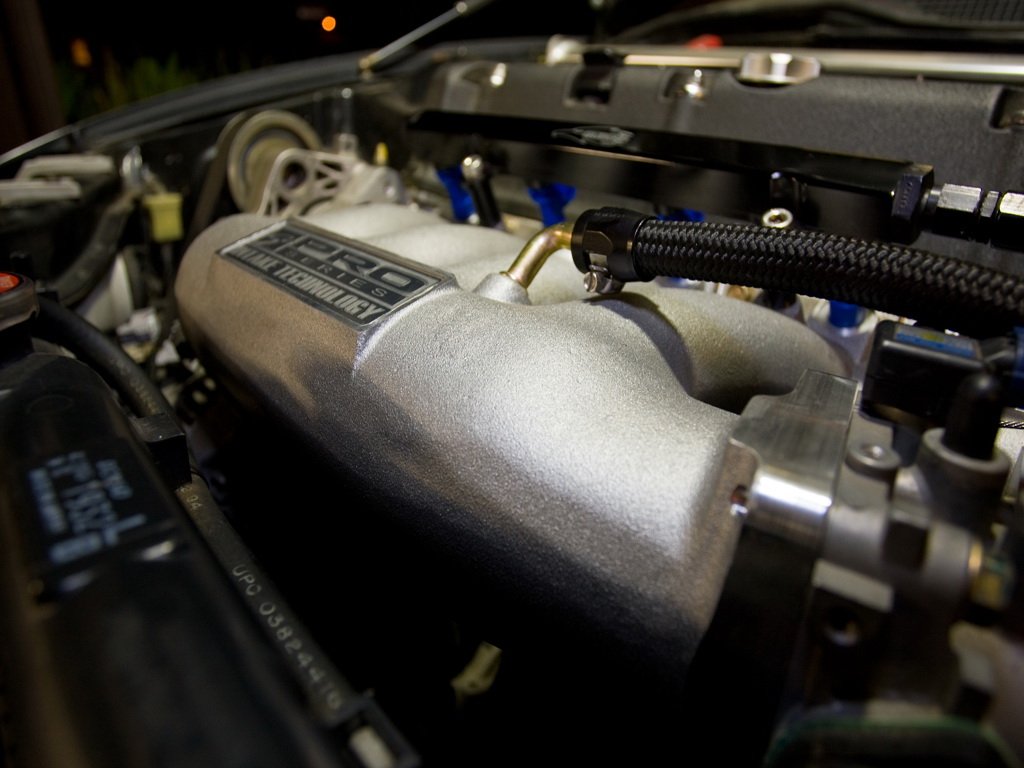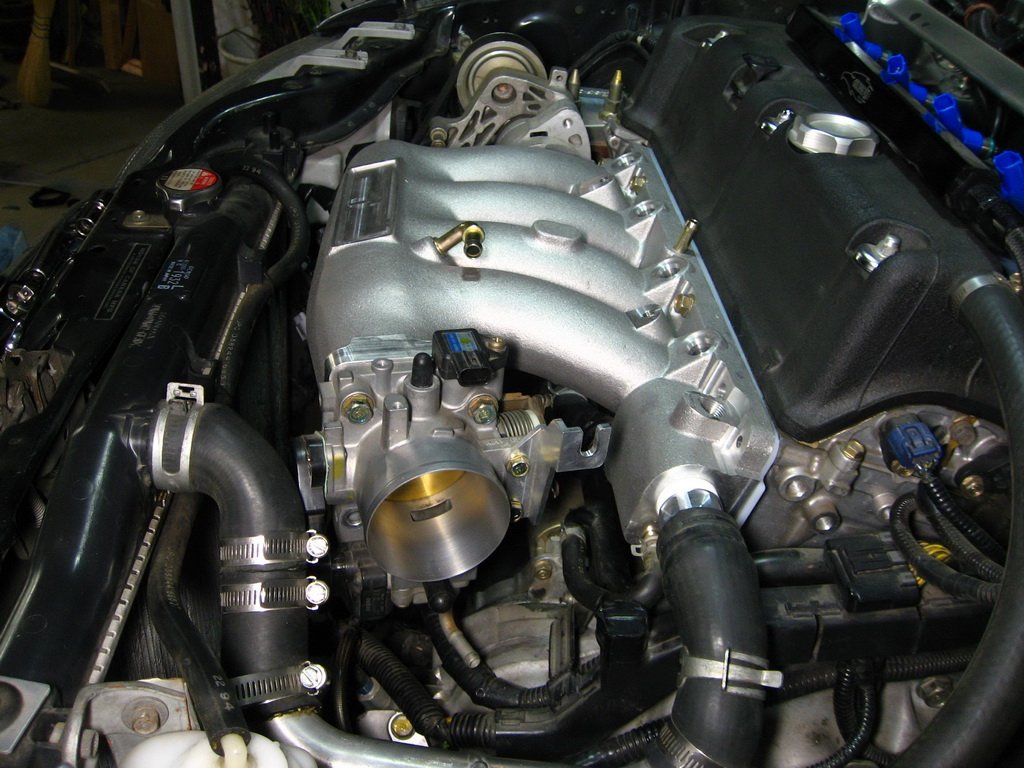 BDL T/B fitment...