Discussion Starter
·
#1
·
After our first race this Sunday in Gainesville, FL I figured it would be a good time to post our car and some info about it.
To start off with, here are some pictures of the car itself and our newly finished setup! We built this car from an all motor K20/K24 daily driver to what it is now in only two weeks!
When we first arrived in Gainesville, just about to take the car off the trailer.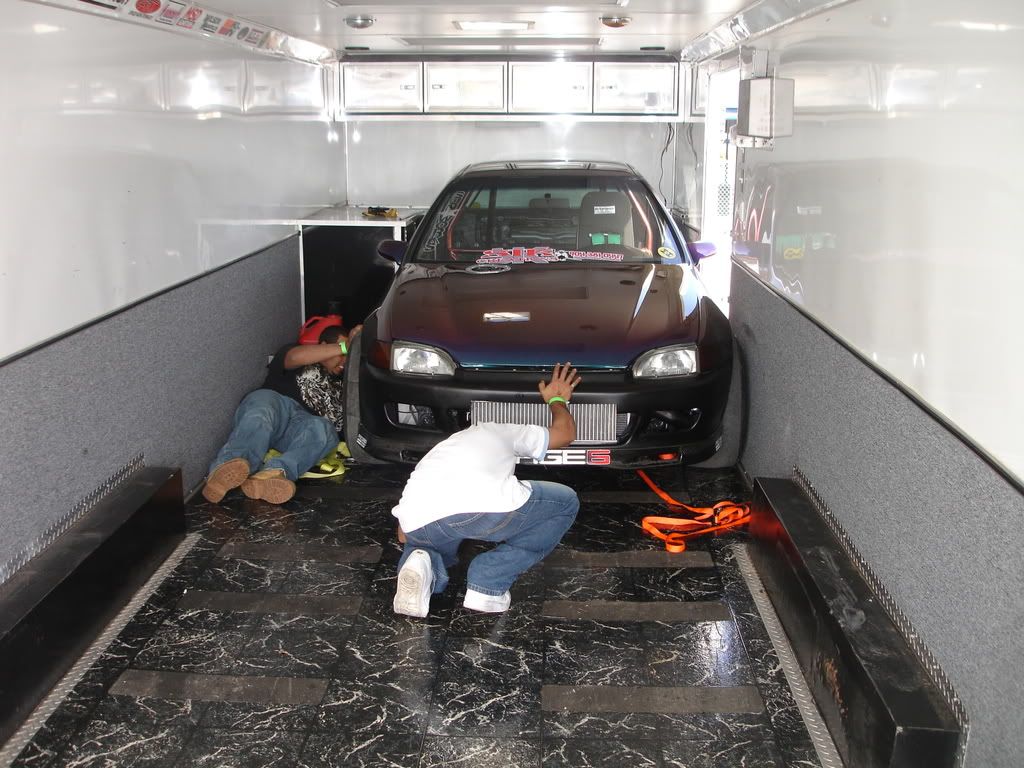 Here it is sitting under the Stage 6 Motorsport tent making some final tweaks.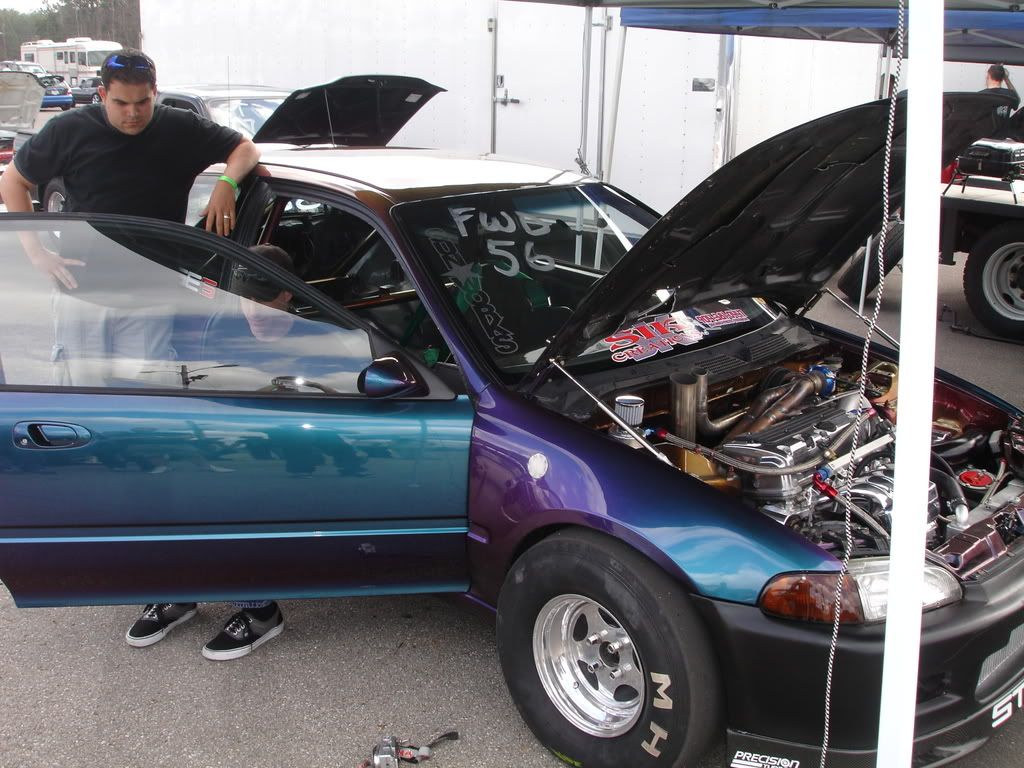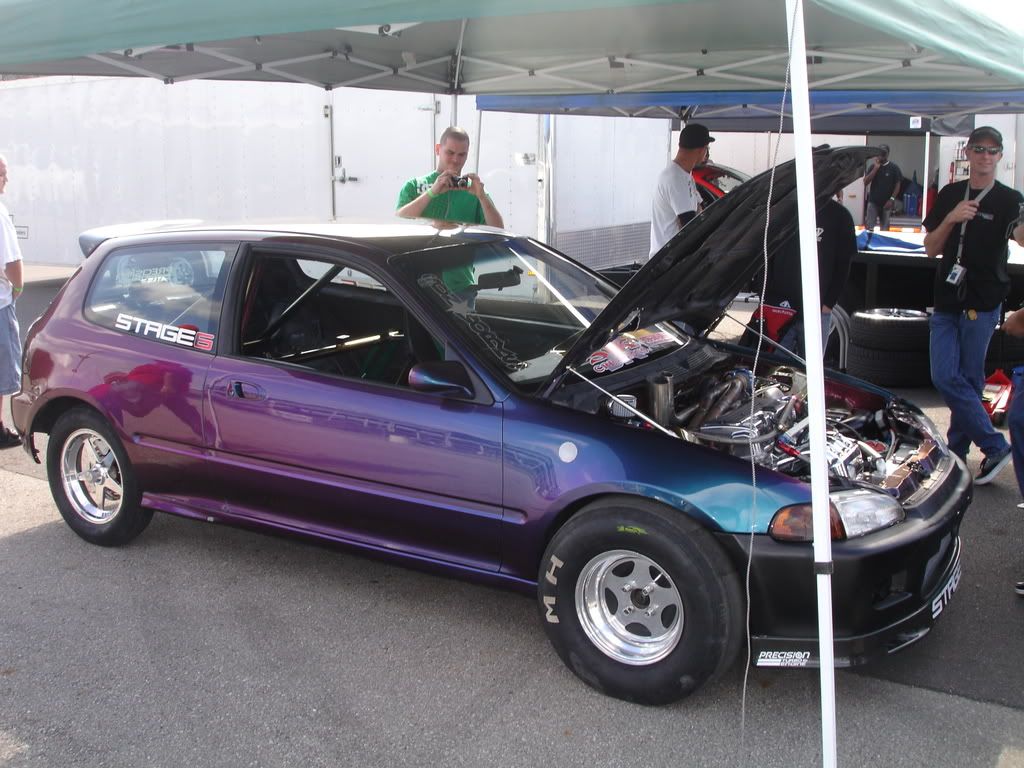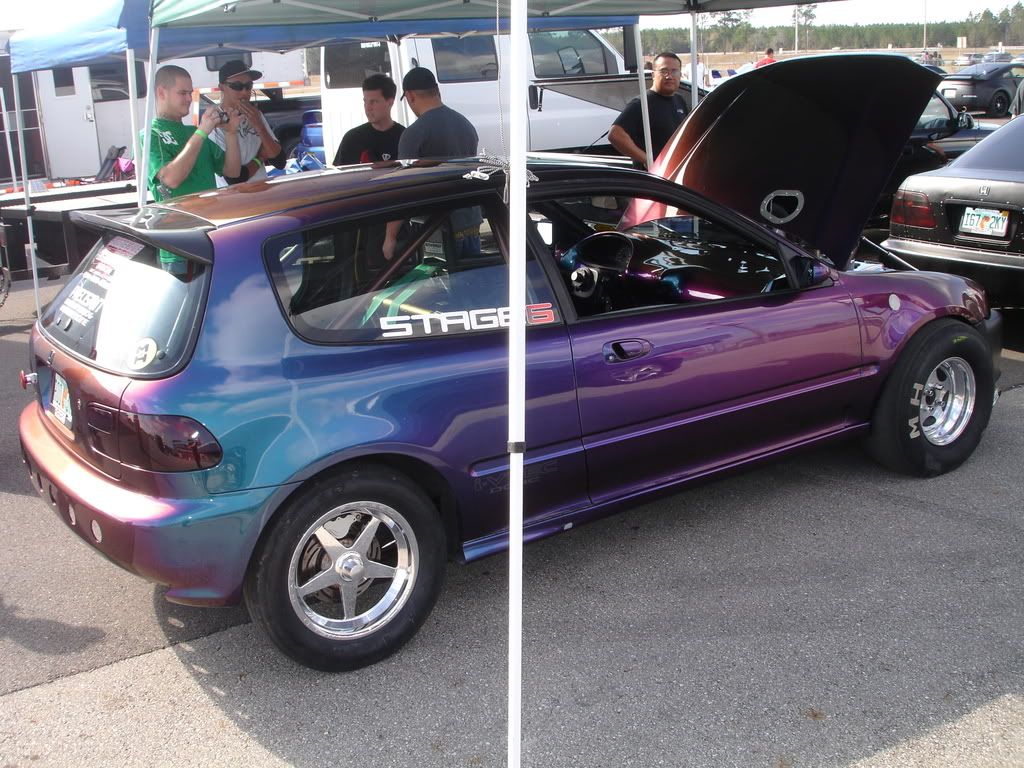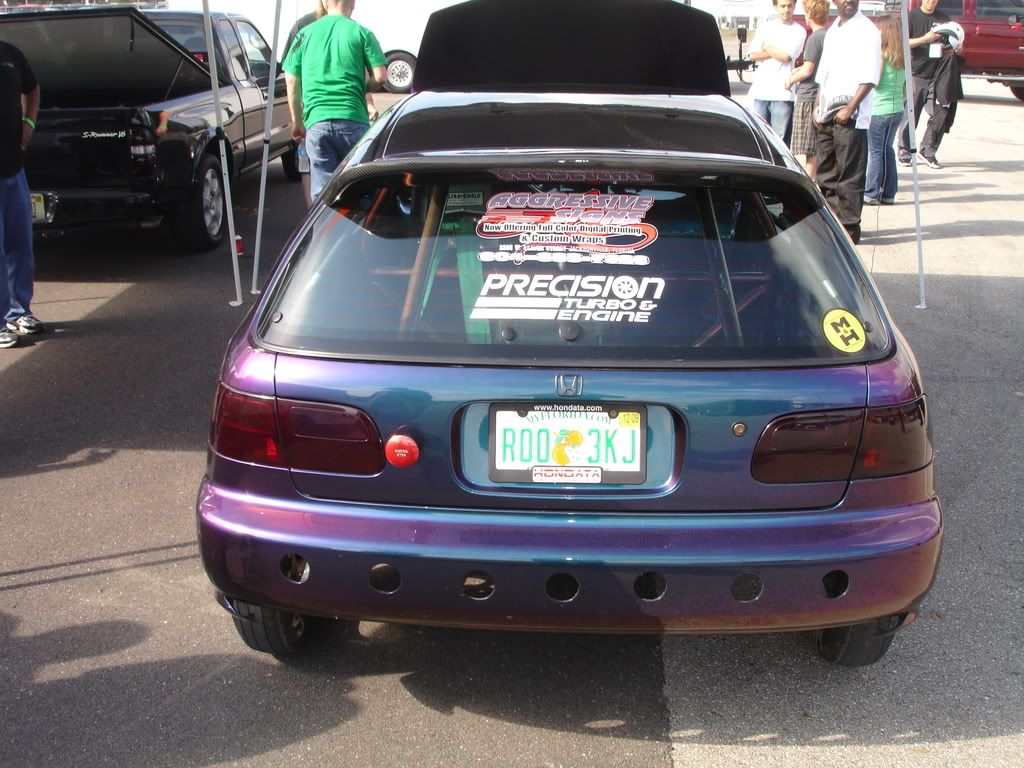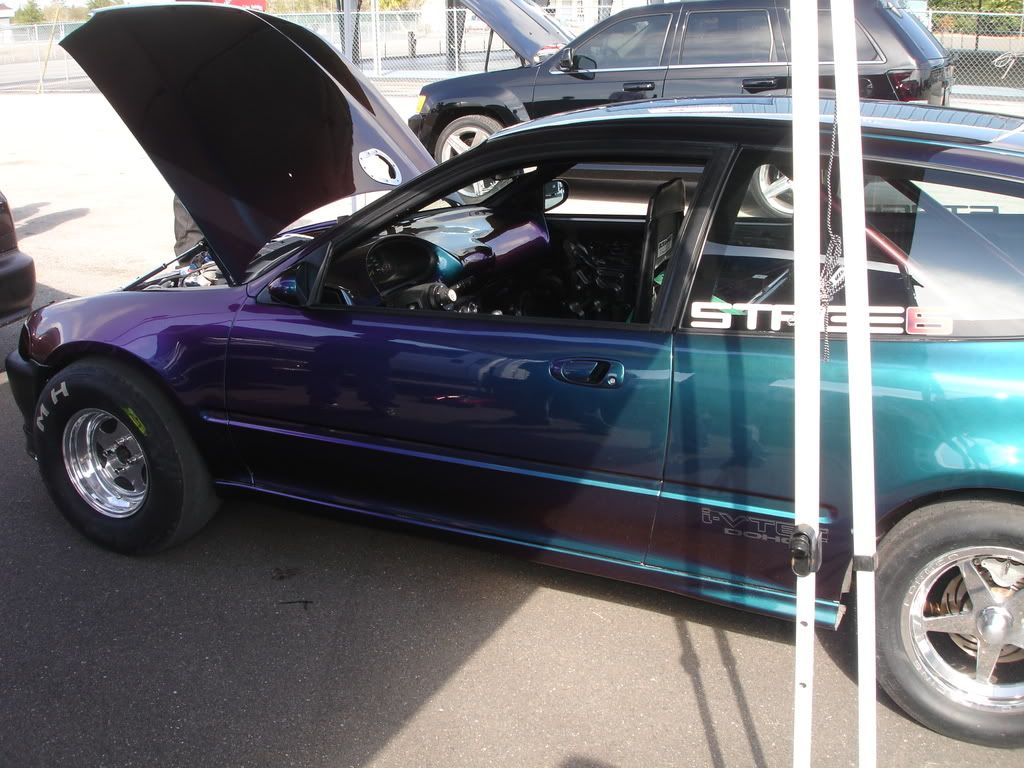 Getting ready to make our first pass ever in it. We went 10.6 @ I don't remember but were just making sure it went straight lol.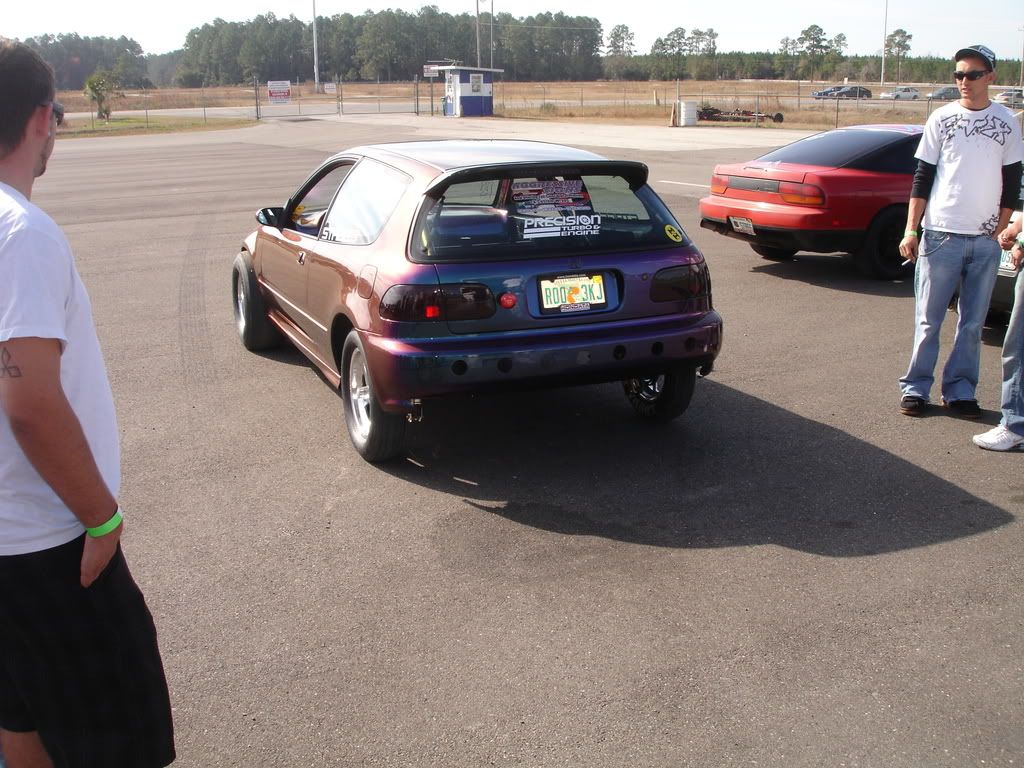 Getting ready for the second pass.
Second pass at 10.4 missing 4th gear.
And what most of you want to see, the setup itself.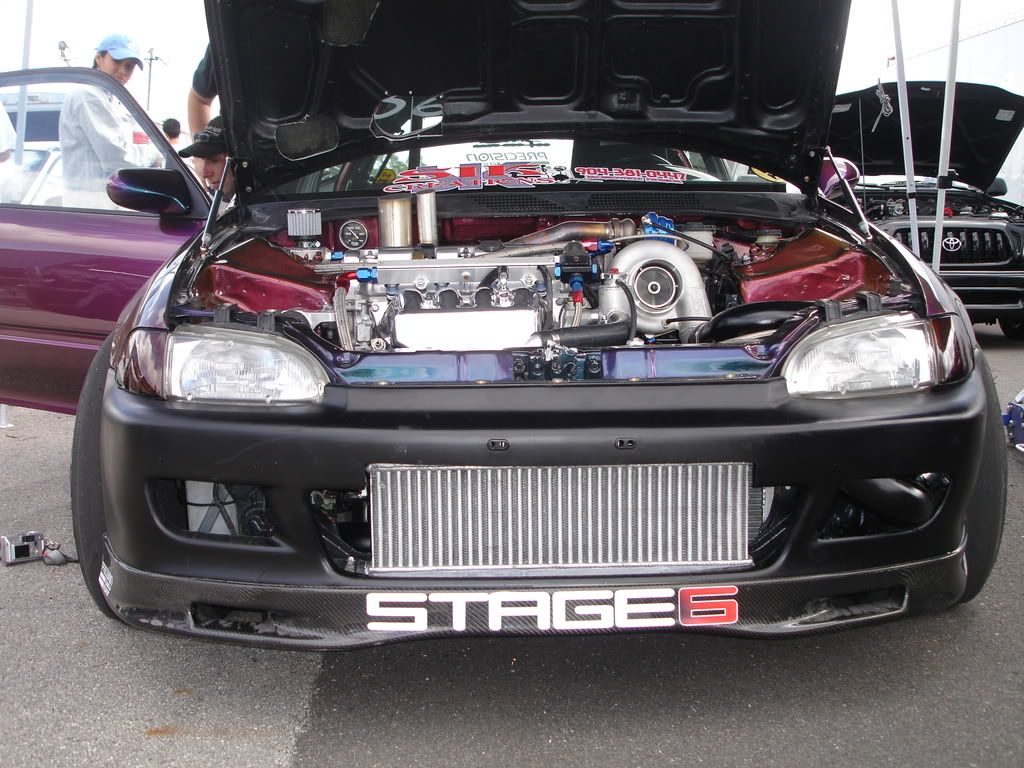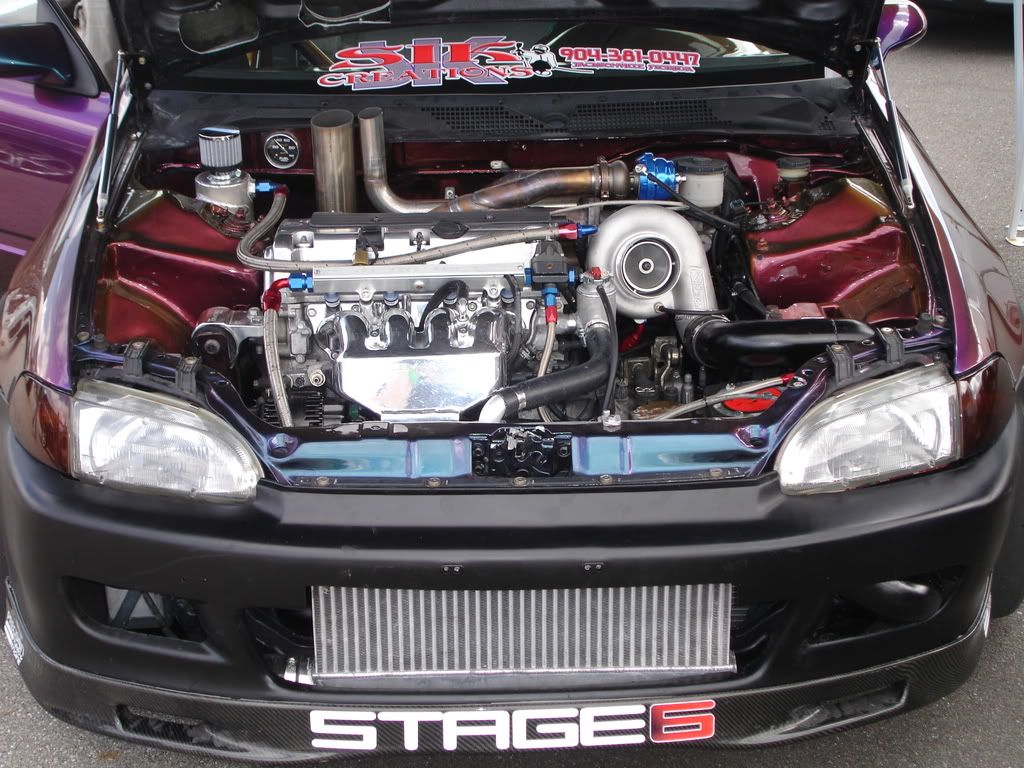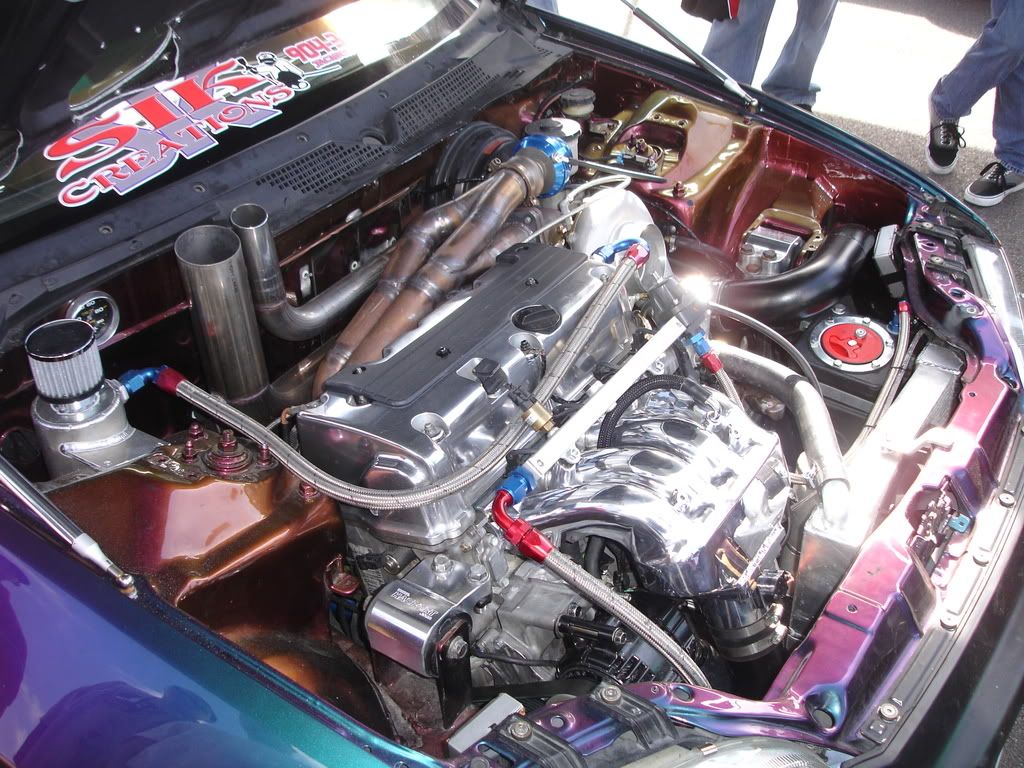 On Sunday our best run was 9.99 @ 145 mph. It was on our 3/4 passes. We are very excited about this time specially since were only at 18 lbs making 516 hp and 361 ft lbs torque. We would be at 25ish lbs but Friday while tuning we snapped the throttle cable and got one too late on Saturday to retune at a higher psi, so we had to stick with the good ole 18 lbs.
The setup consists of:
Ported K20 head with IPS KT1 Cams
Stage 6 Motorsports Custom Turbo Manifold
Stage 6 Motorsports Custom Intake Manifold
Stage 6 Motorsports Custom Intercooler
Stage 6 Motorsports Custom Radiator
Precision PT74
Precision 1600cc Injectors
Golden Eagle Sleeved K20 block with Pauter Rods and CP Pistons
Everything else is of the norm, Tial 44mm, Tial 50 mm.. etc.
We are hoping to come Palm Beach next month for the next IFO in Florida where we would like to be at 25/26 lbs and also do a couple other little things.
Big ups to Stage 6 Motorsports for all the late nights we had, all the fabrication, and for bringing our car on as one of their on.
Also we know the car is much "brighter" than your normal drag/street car, but we do run a custom paint and body shop so we had to put our own flare on it.
Thanks guys!