Discussion Starter
·
#1
·
I know people have been waiting for this for a while so I figured it's time to post it.
I've still have to get the Cruise Control wired up correctly but I will post that once it's figured out. It will not effect the driving of the car.
First and foremost, this write up covers wiring on a 92-93 DA Integra, there are some ECU connections made and I have listed ODB1 colors. I DO NOT know if 90-91 Integras have the same cluster wiring so those of you with the 90-91 Integras, you'll have to get in there and see.
I will not be covering dash or cluster removal in this write up, there is enough info out there so just search it.
With the information provided this swap can be performed on any ODB Acura/Honda providing you can cluster pin outs for YOUR model and year.
Lastly, this write up is for the AP1 S2000 cluster, what's the difference between the 2, see the pictures below.
AP1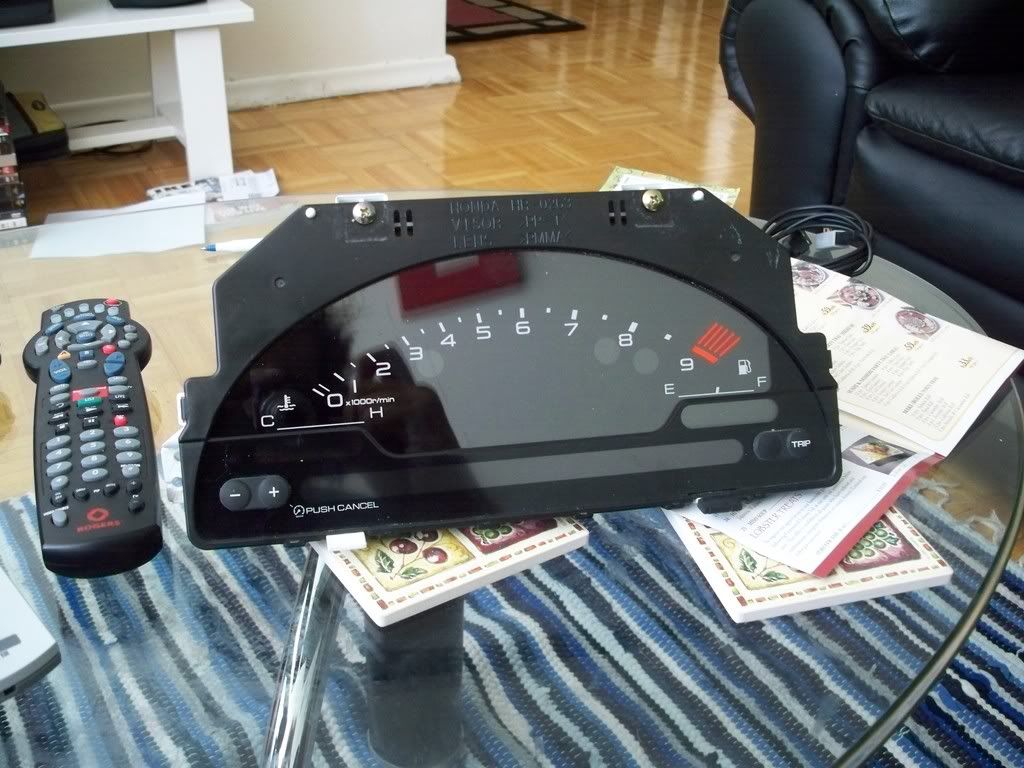 AP2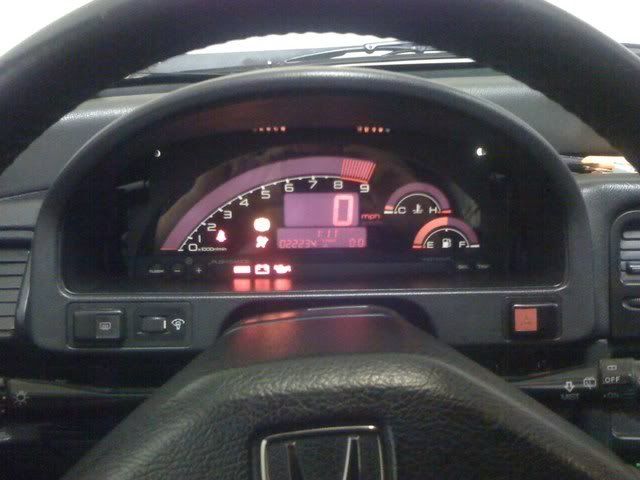 As you can see the fuel and engine temp on the AP2 are curved where as on the AP1 they are straight. The AP2 wiring is different too, the pin outs I posted have both AP1 and AP2 on them.
The next post will start to cover the parts and tools required.
You need the following tools:
Wire strippers
Soldering Iron and solder
Heat Shrink
Heat Gun
Ring Terminal for the ECT gauge.
Some 18ga wire for wiring the ECT gauge.
Parts Needed:
AP1 S2000 Cluster and cluster plugs (you
NEED
the plugs) - Search the classifieds of various boards (JDMR, HT, etc), Ebay, S2Ki.com is good too.
Electronic Vehicle Speed Sensor from a 94-01 Integra - I bought mine for $50 from Teknotik. Try a junker. If you have a D series, use one from a 92-95 Civic.
Modifry Engine Coolant Temperature Converter -
http://www.modifry.com/products/ect/index.htm
Speedohealer V4
(older versions will not work)
- For Canadians:
http://www.xtsportbikeaccessories.com/SpeedoHealer_HealTech.html?gclid=CNXZnPyH9pcCFSTaDAodpzuPCg
Everyone else, search for a dealer on Healtech's web site:
http://www.healtech-electronics.com/
Now it's time for the actual swap.