Discussion Starter
·
#1
·
So I have recently decided to do a K-swap into my 2000 Civic EX coupe. I recently picked up a K20Z1 long block for the sweet price of free.
Can't beat that. The only bad thing about the motor is that it has a spun rod bearing. No big deal considering that I have zero dollars invested in it so far. This means that I will be building the motor for a Peakboost side mount turbo kit w/ a GT35RR turbo. The turbo kit should be here at the end of the month. Can't wait. In my old set-up I had their top mount kit on my built LS/VTEC. Just decided to go a different route this time.
I haven't really made any progress on my car or the motor untill today, when my friend and I started stripping both of our cars to do a right hand conversion. My friend Dylan has a 92 Civic CX hatch and of course my 00 coupe. We are starting on our projects together. He would like to put a K-swap into the hatch but the funding is not all there. His plans for the car at the moment are to do a wire and brake line tuck, RHD conversion, and paint the entire car. His front clip should be ariving at the shop in about two weeks. The plans for my car would include a built K20 swap, side mount turbo kit, full wire tuck, RHD conversion, 4 or 6 point cage (not sure yet), and a full paint job. No that being said lets look at some progress pictures of the cars.
Here are the cars as they sat this morning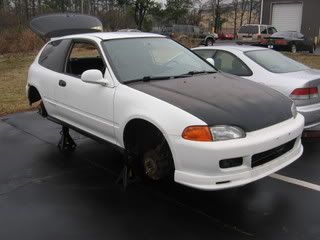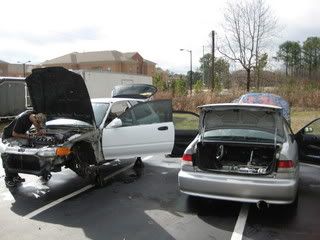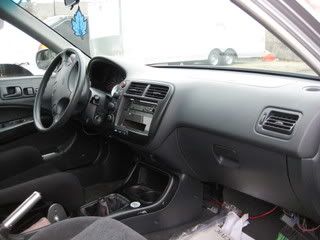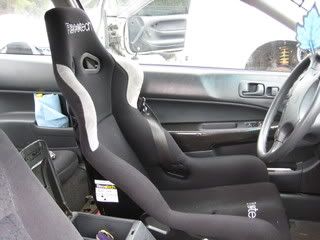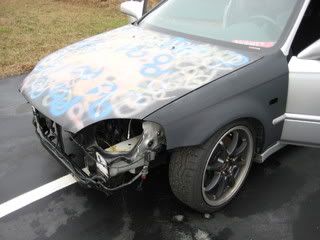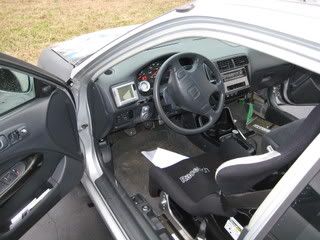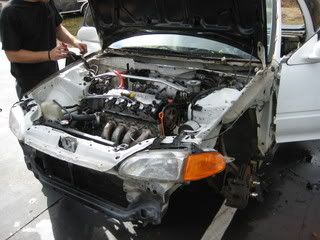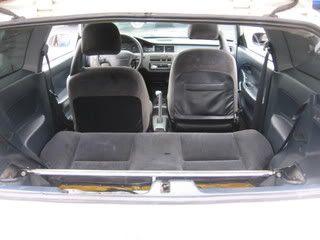 No for the fun part of stripping everything out of the cars.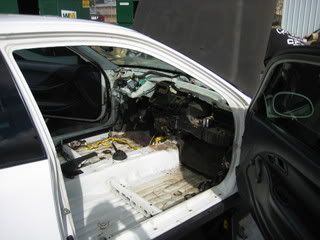 Dash coming out of the EG hatch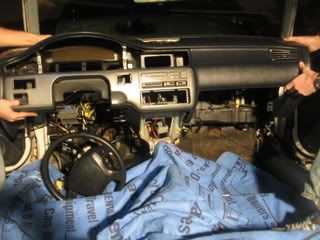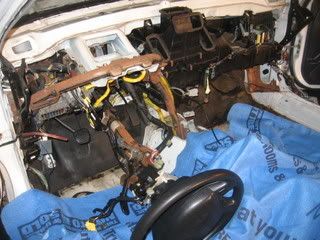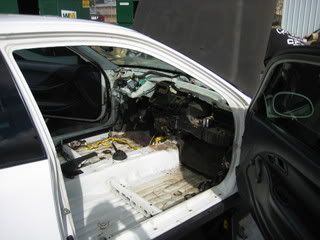 No for the stripping of my car.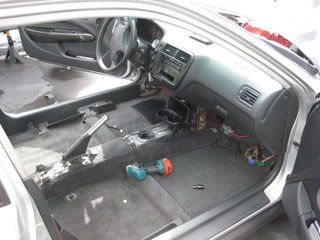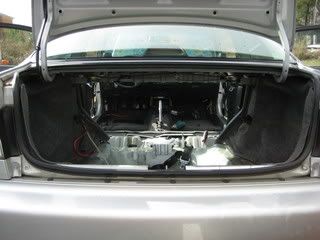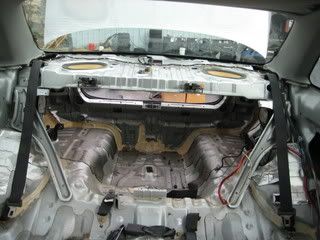 The piles are adding up.
Here are some pictures of my old setup.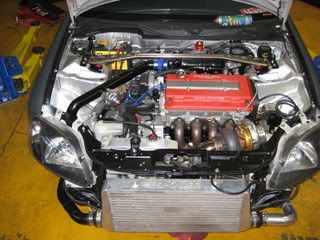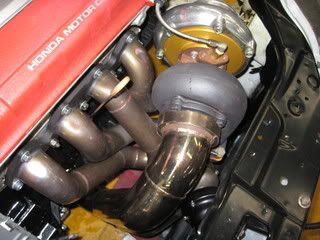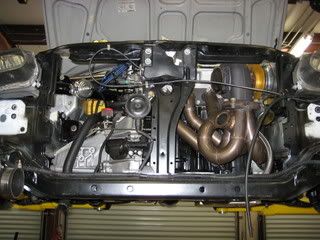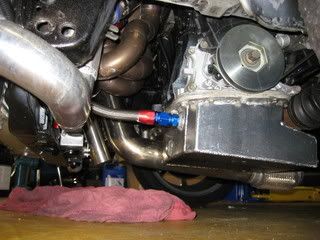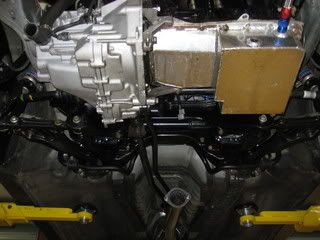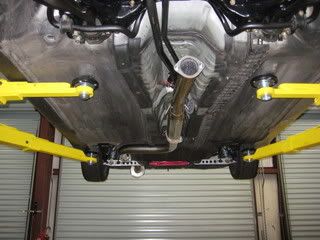 Ugly rust and water sitting in the hatch.
Thats all for now. I will be updating this thread as much as I can. Thanks for looking.