Discussion Starter
·
#1
·
to anyone with experience on this subject or knows the answer 100% , are stock k20a2 steel retainers strong enough to hold aftermarket dual valve springs?
i bought a new set of brian crower dual springs and titanium retainers along with stage 2 NA camshafts. once installed , one rocker arm was hitting the retainer. 1.... out of 16 , lol. this was after driving on them for 2k and taking the cover off to have a look and finding this 1 retainer looking like something was nibbling at it slowly. after closer inspection , i noticed the hole in the retainer , looked too big , as the locks were further set into this 1 retainer than all the others. i would really rather use OEM parts if possible.
also i noticed one of the lobes on the camshaft was pitted and wore down significantly. and not the same lobe that rides on the troubled retainer. it was one of the low cam lobes for #2 cylinder on the intake cam. i noticed also that when the wore down lobe was in its total relaxed position as in no pressure on the rocker , there still was pressure on the rocker. with the lobe in relaxed position , you should be abl to spin the roller on the rocker , you couldnt for this one lobe. maybe a grind issue with the cam idk. you can tell by looking at the damage to the cam that its a weak spot in the core the cam was ground on. my opinion anyways. to say the least i wasnt impressed after paying money for them new.
camshaft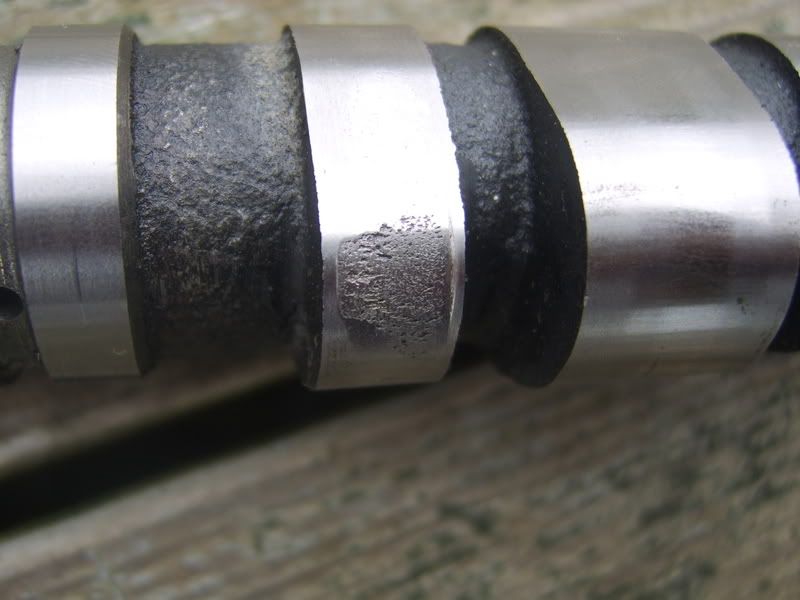 retainer
any insight?