This is using a stock RSX type S power steering line (02-04) and stock location of the reservoir. Do this at our own risk. This is the same as the other one i did, but I resized pictures and cleaned it up.
First you need to Flip flop the black fitting on top of the rsx power steering pump. The hole is already there you just need to tap it so you can use the oem hardware. I believe its a #6 tap. Then get a power steering hose from a auto parts store and run it to the reservoir.
You can use the stock rsx reservoir but it will need to be relocated and the line that goes to the reservoir from the rack will need to be relocated.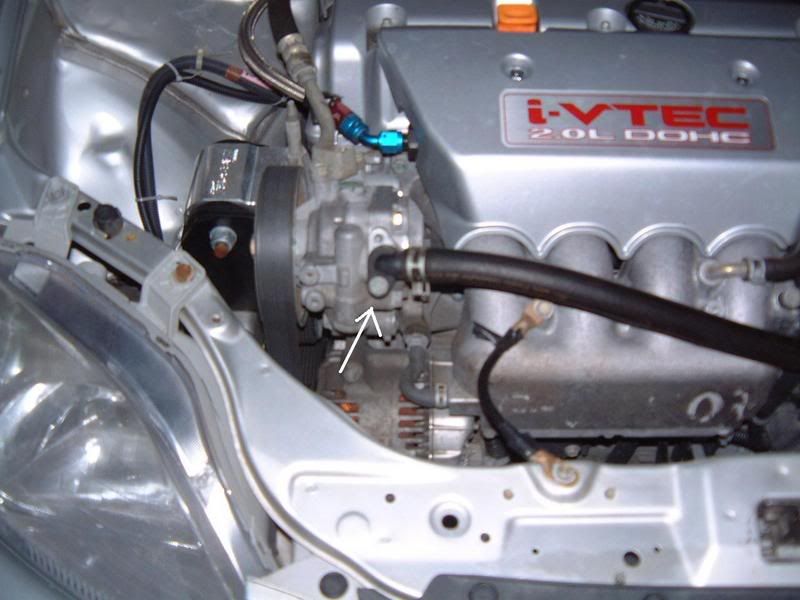 Next. The other line into the pump goes to the rack. Use the oem RSX type s line. A base line might fit but this is using the type s line. All you have to do is bend it (without kinking it) the way you want it to go. This will bolt up to your rack. It might take a few times to bend it and get it in right but take your time and don't strip it.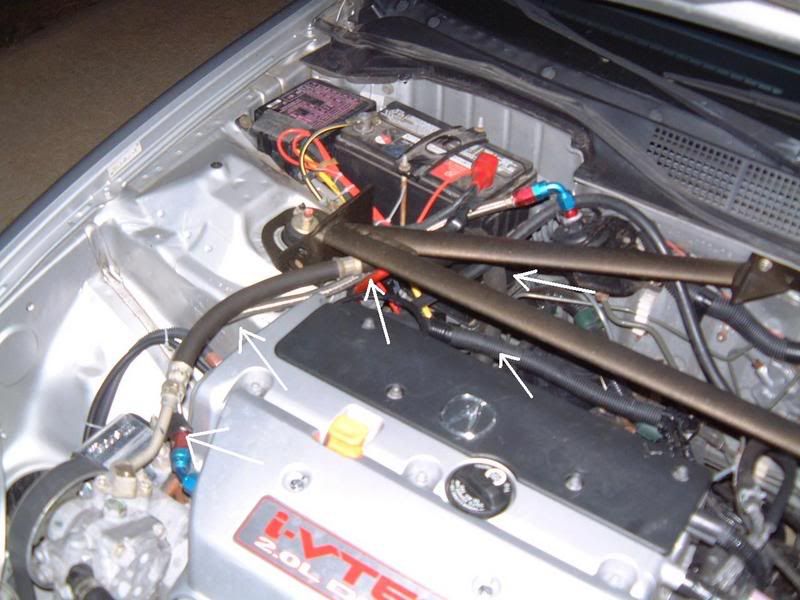 Follow my arrows. You have enough hose to make it neater. Thats where the line is. This is where the big soft line turns into a hard line where you'll need to bend it into shape to go around stuff towards the rack.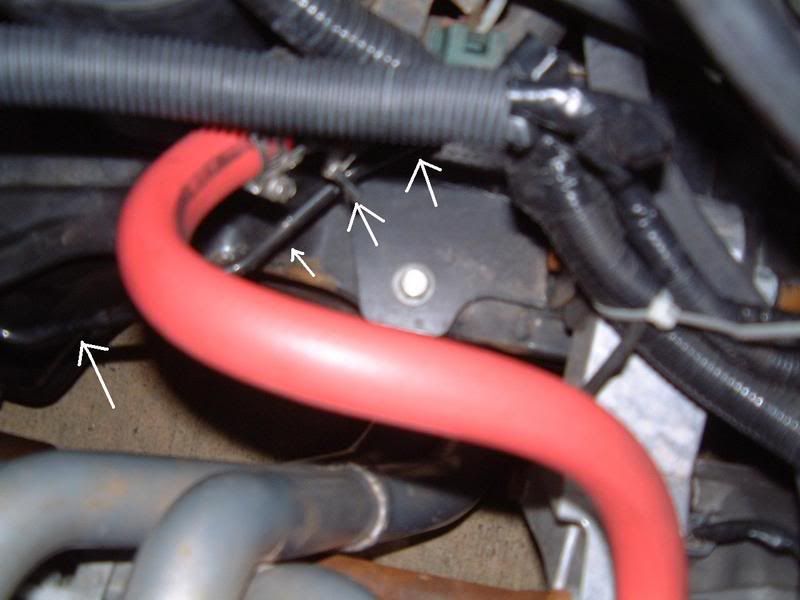 This is the oem line that comes out of the rack that comes with your car. It will stay with the reservoir. You don't need to do anything to it.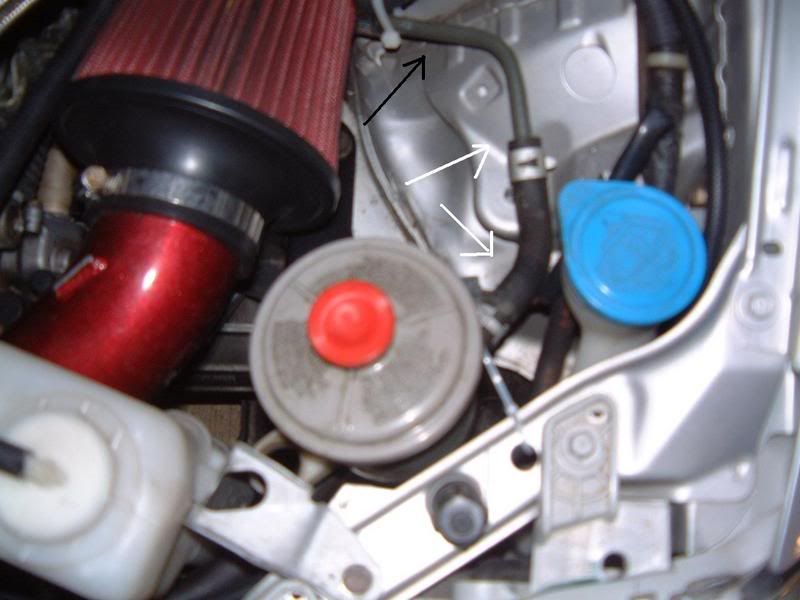 Next is the hood, You'll need to trim the under skeleton like so. The straight part up at the top is cut out for the hose.