Discussion Starter
•
#1
•
Name: Toby
Location: Chambersburg, PA
Contact: PM or Call/Text @ 717-491-4891
Price: $10,000 obo
Guys,
I am putting my 93 Civic Hatch back up for sale. I had the car for sale a while ago, decided to keep it, and have since done some upgrades and decided to put it back up for sale. The car now has a different turbo setup, a catch can setup, and a few other misc things. Before I ramble on too much, here is a list of important information:
93 Civic DX
Fresh Phantom Grey Pearl Repaint (nice)
OEM Ex/Si Front Lip
8 Point Cage (powdercoated black)
Black Rota Slipstreams (want to keep these)
Gray Striped Del Sol Seats
Si Tailights
B16A
Eagle Rods
JE Pistons 9:1
Crower Valvetrain
ITR Cams
AEM Cam Gears
Go-Autoworks Catch Can Setup (2 10ans off front of cover w/ black nylon braided line)
Synapse V-Band Inlet Exhaust Manifold (less than 50 miles)
V-Band Inlet Precision 6266SP w/ Black Turbo Blanket (less than 50 miles)
Full Race Backdoor Intercooler w/ Full Race Piping, Couplers, T-Bolts
Custom 3" V-Band DP
Tial 44mm Wastegate
Tial 50mm BOV off intercooler
Thermal 3" Exhaust
Skunk 2 Pro Series IM
JG Throttle Body
Downpipe / dumptube are heat wrapped in DEI black wrap
Koyo Radiator
FAL Fan Setup
Black SAMCO Hoses
Competition Stage 5 Clutch
Real ITR LSD Trans
TWM Shifter Extended w/ Blox Knob
Tilton Hydraulic Clutch Reservoir
DSS 3.9 Axles
Extended Wheel Studs
Skunk2 Drag Launch Coilovers w/ Tokico Struts
Comp Engineering Traction Bar Setup
ID 1000cc Injectors
Black Golden Eagle Fuel Rail
Single Walbro 255hp
Chase Bay's Fuel Line Tuck Kit
Hasport Motor Mounts
Wire-Worx Engine Harness (Nice)
Chase Bays Brake Line Tuck (relocated behind dash)
K-Tuned Brake Booster Line Kit
Fuse Box relocated to under the dash
Odyssey PC680 Battery (relocated to rear w/ 0 gauge wiring)
Hondata S300
Innovate LM1 Wideband W/ XD-16 Gauge
AEM Tru-Boost (boost solenoid mounted behind bumper and vac. lines tucked)
Blue Tunerview II Large Dash Kit
Pioneer Headunit
Optional Audio Console
Kenwood Speakers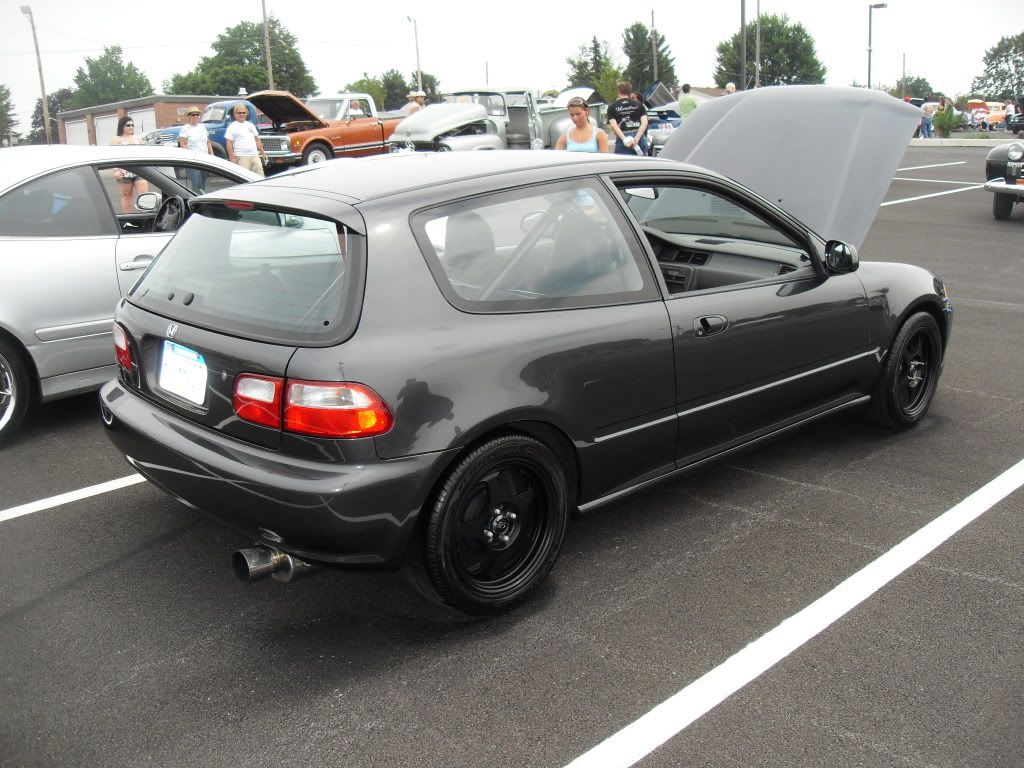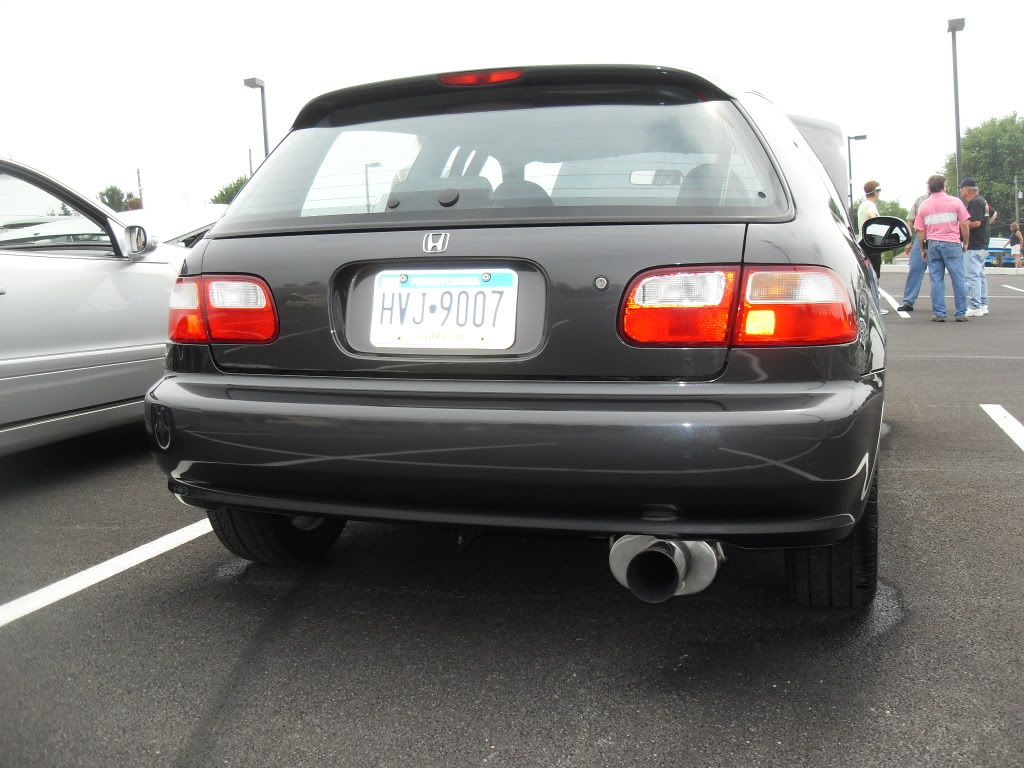 Pictures as of 01/01/2012: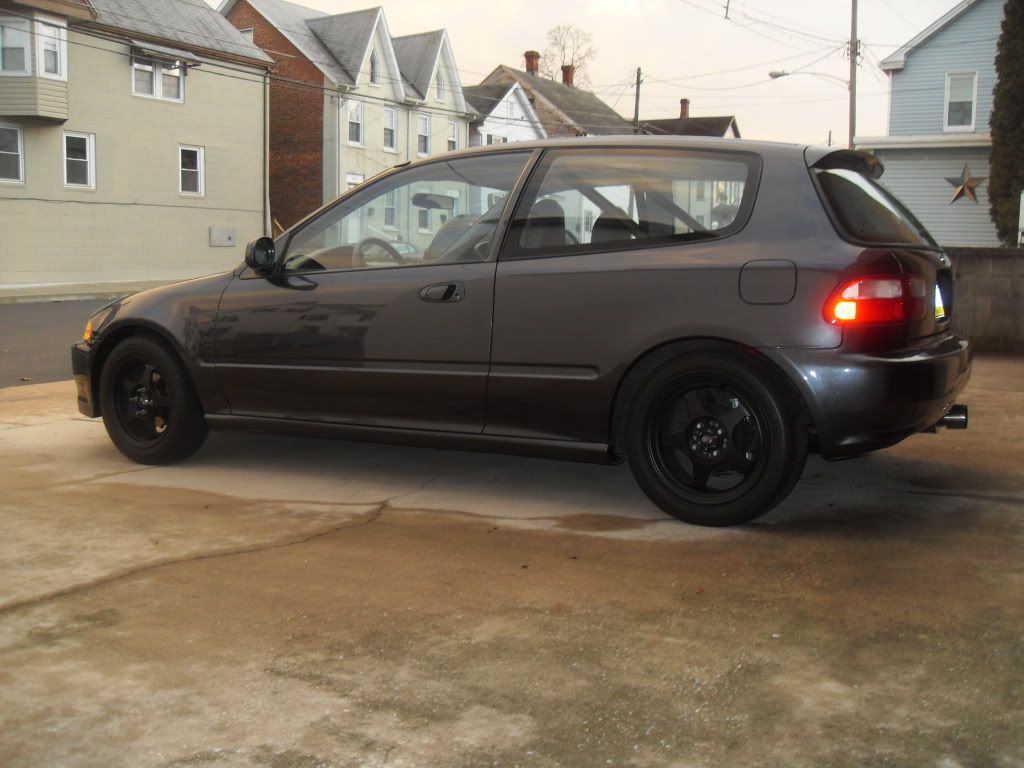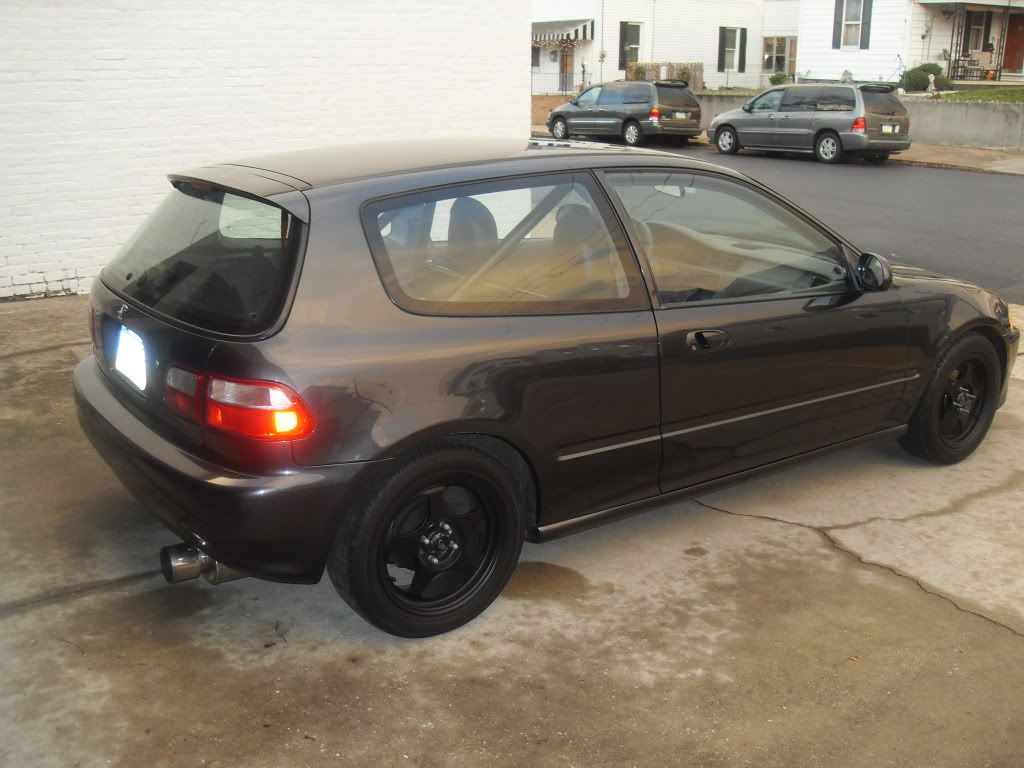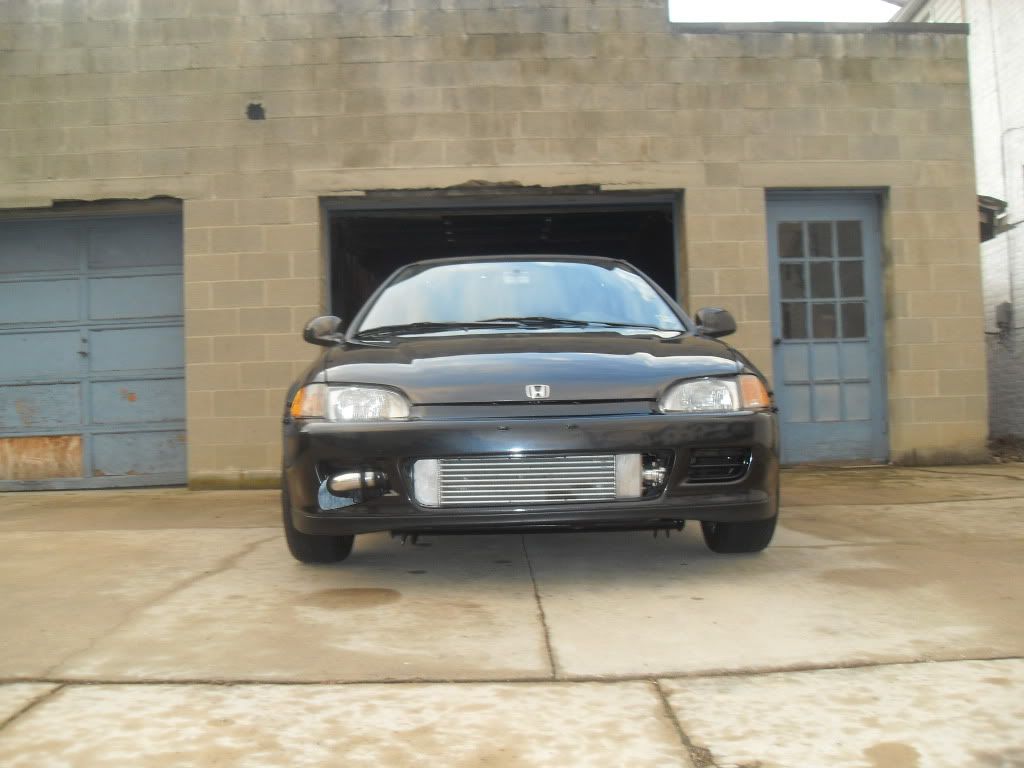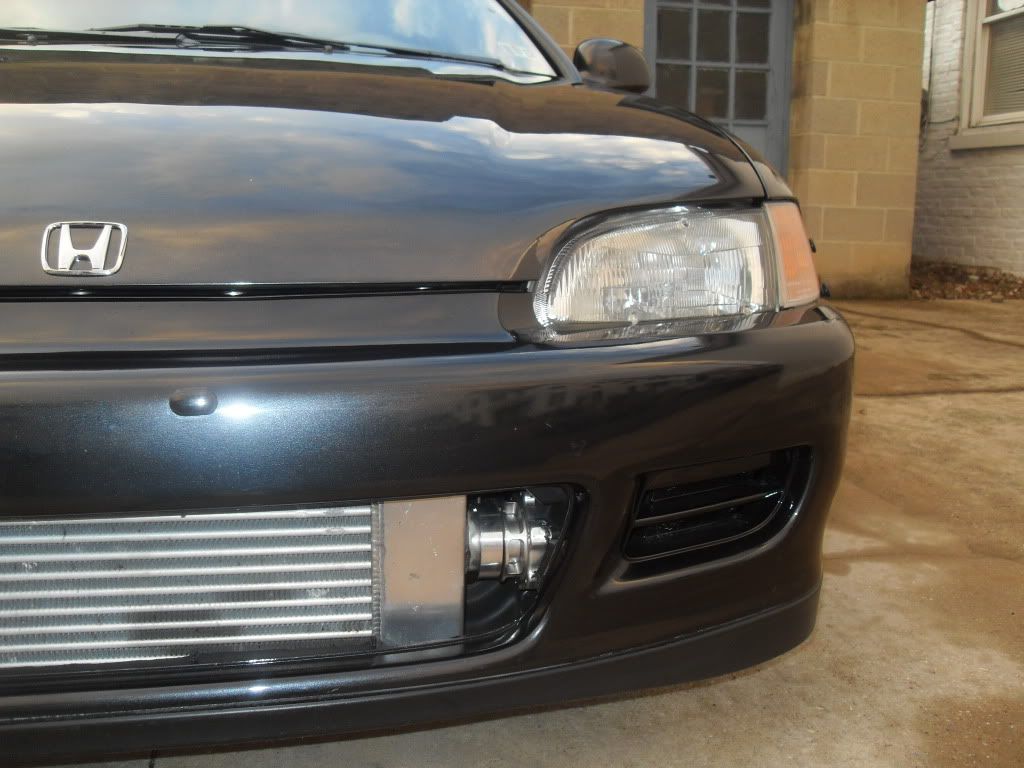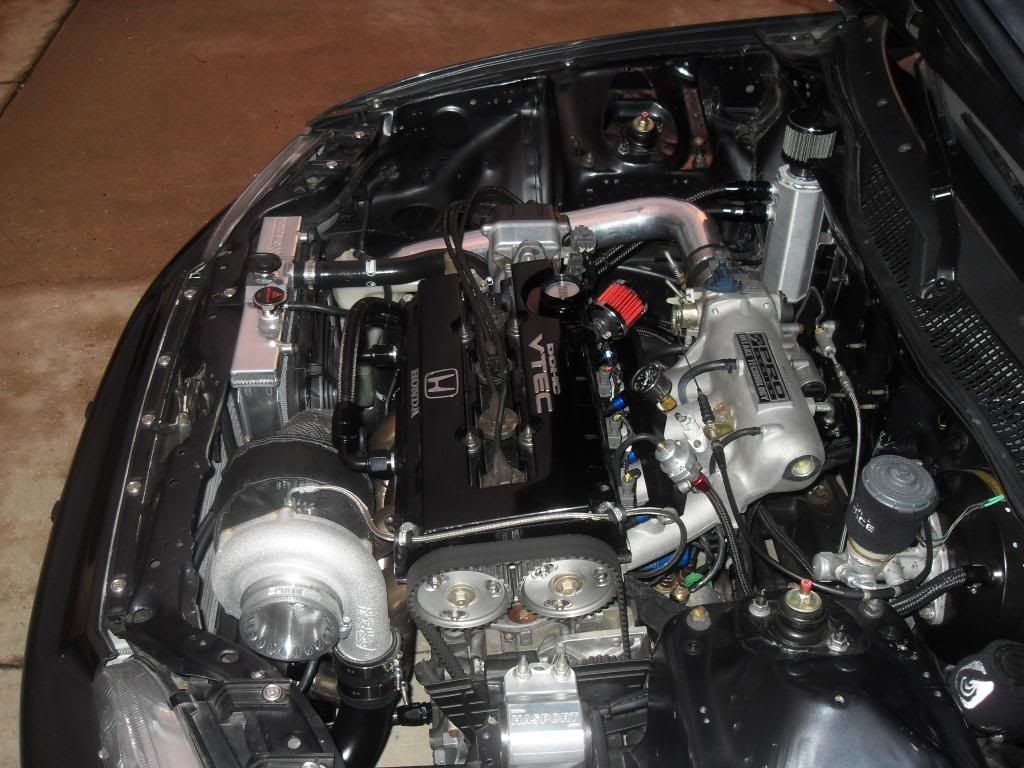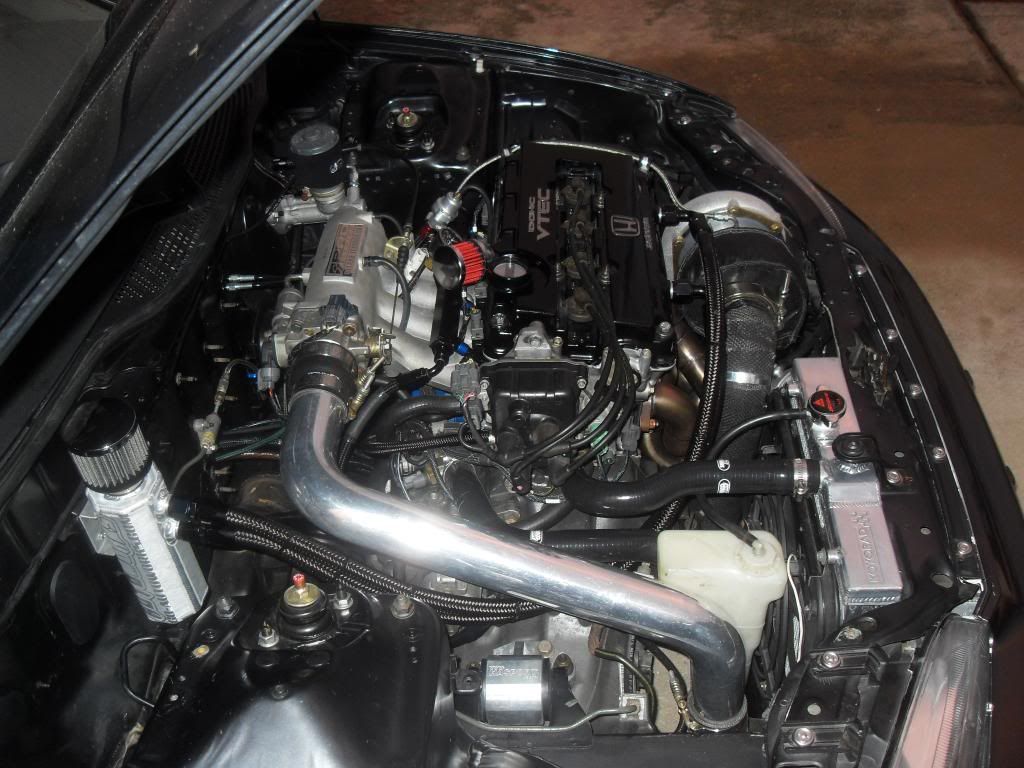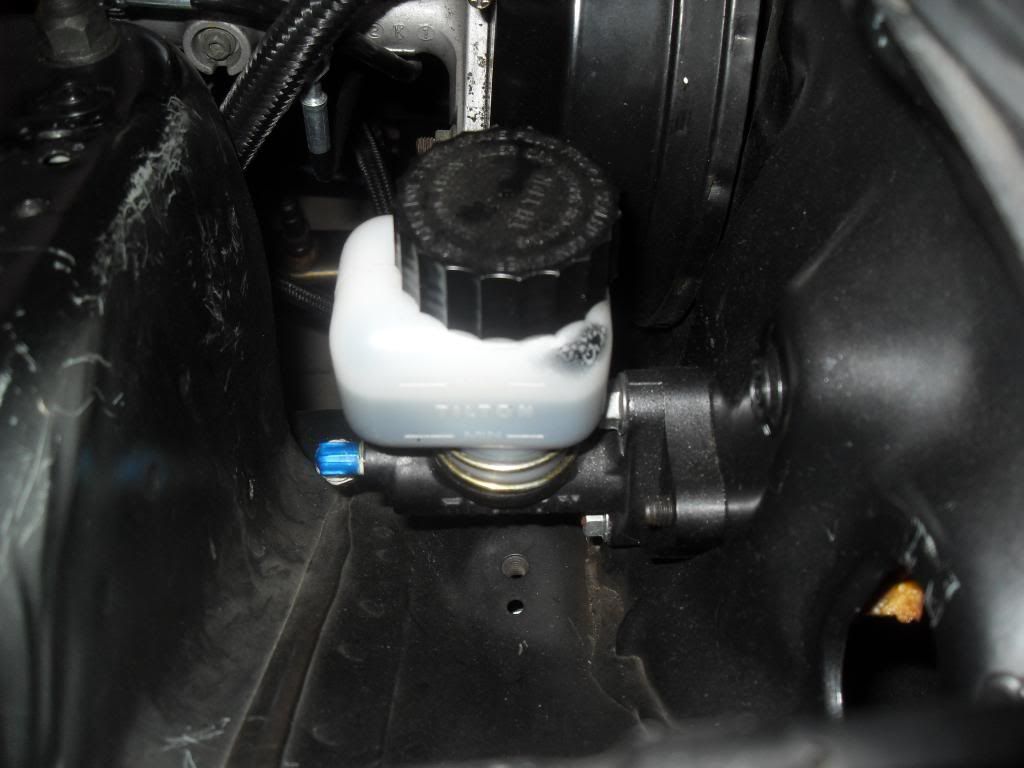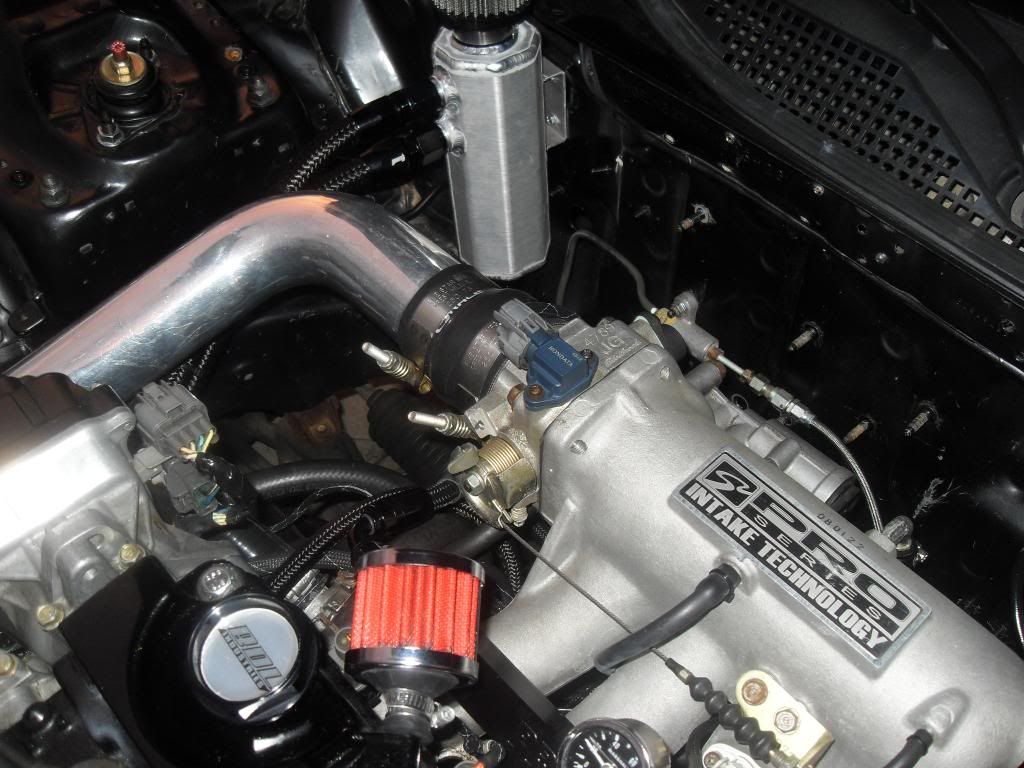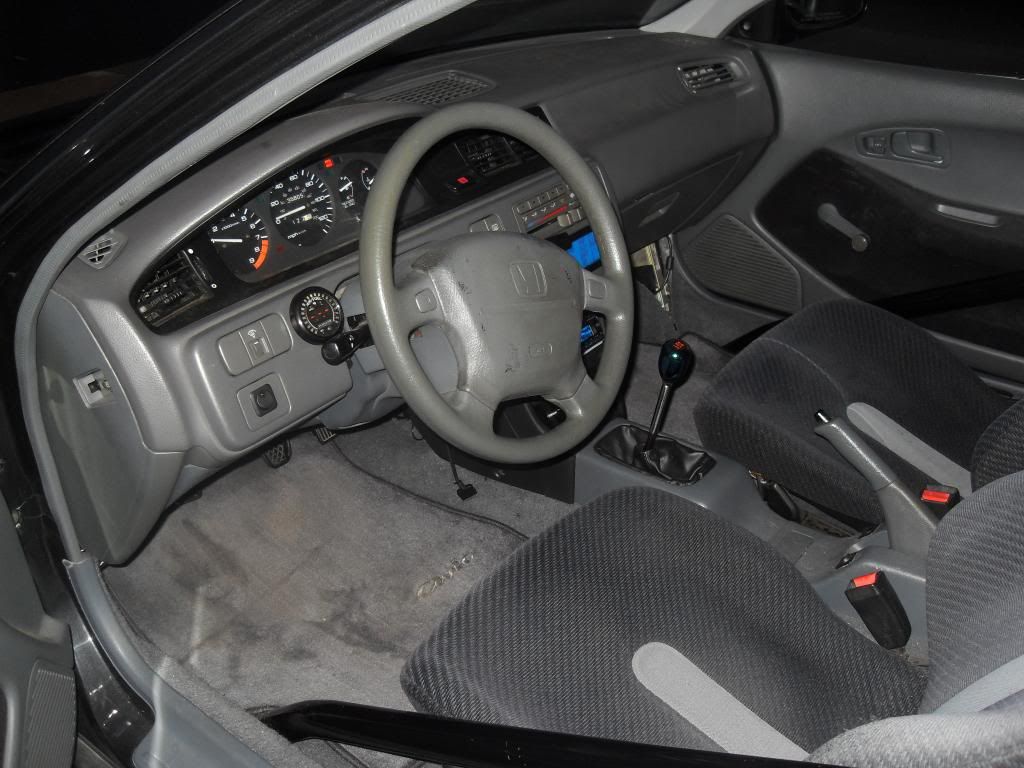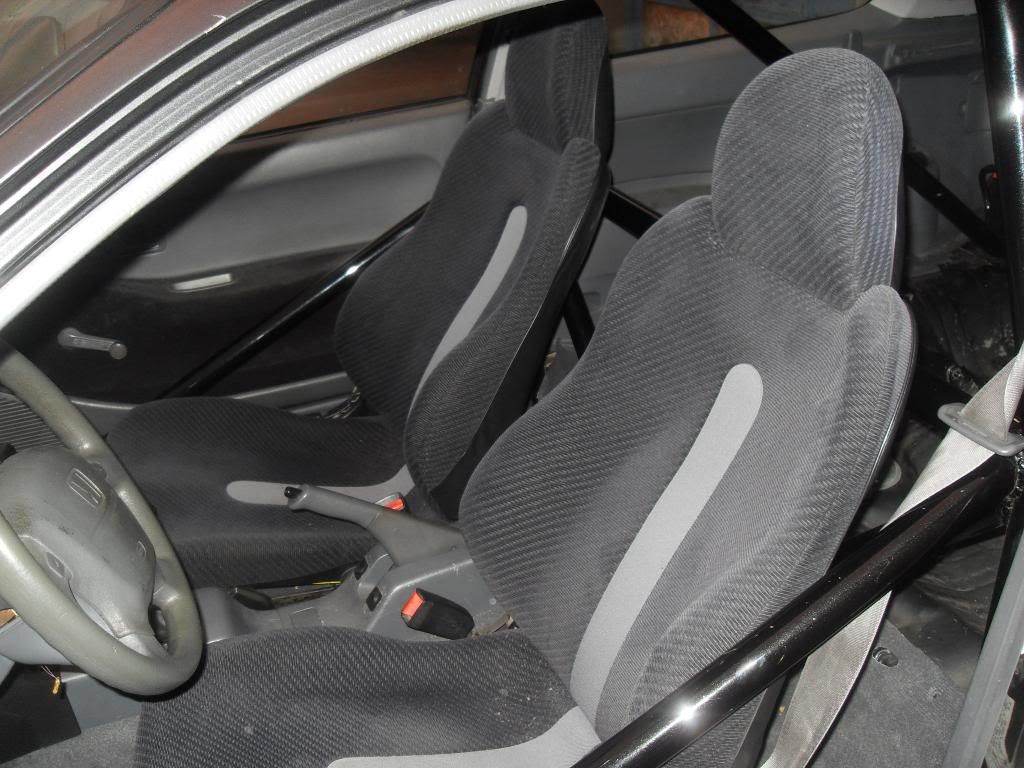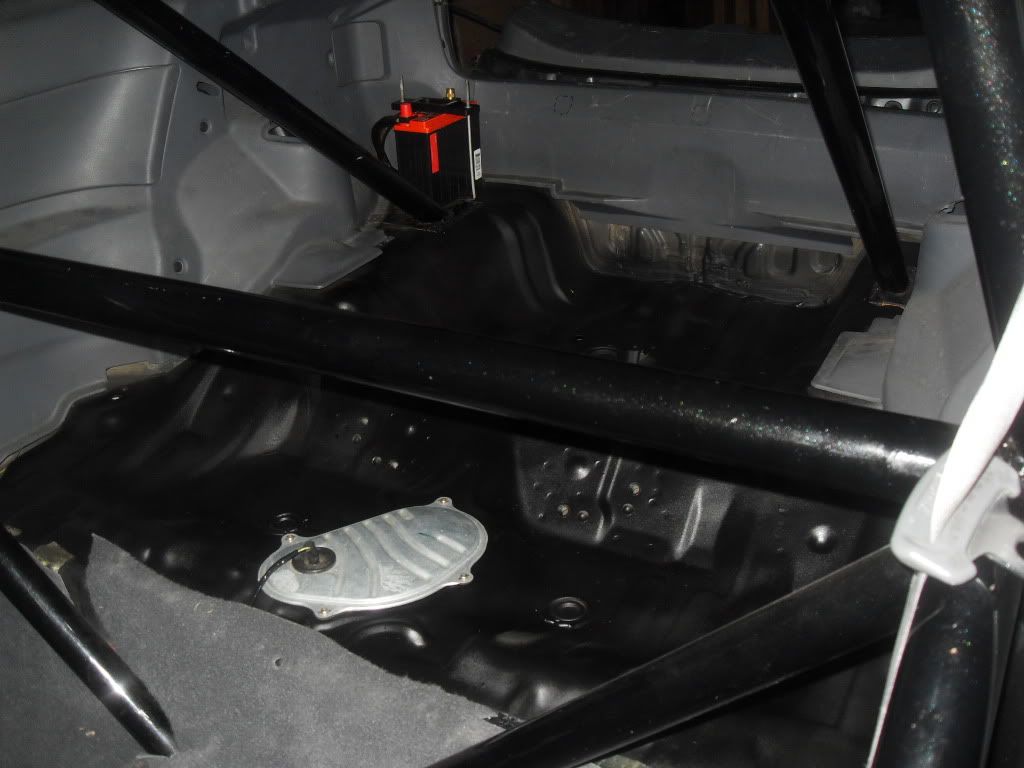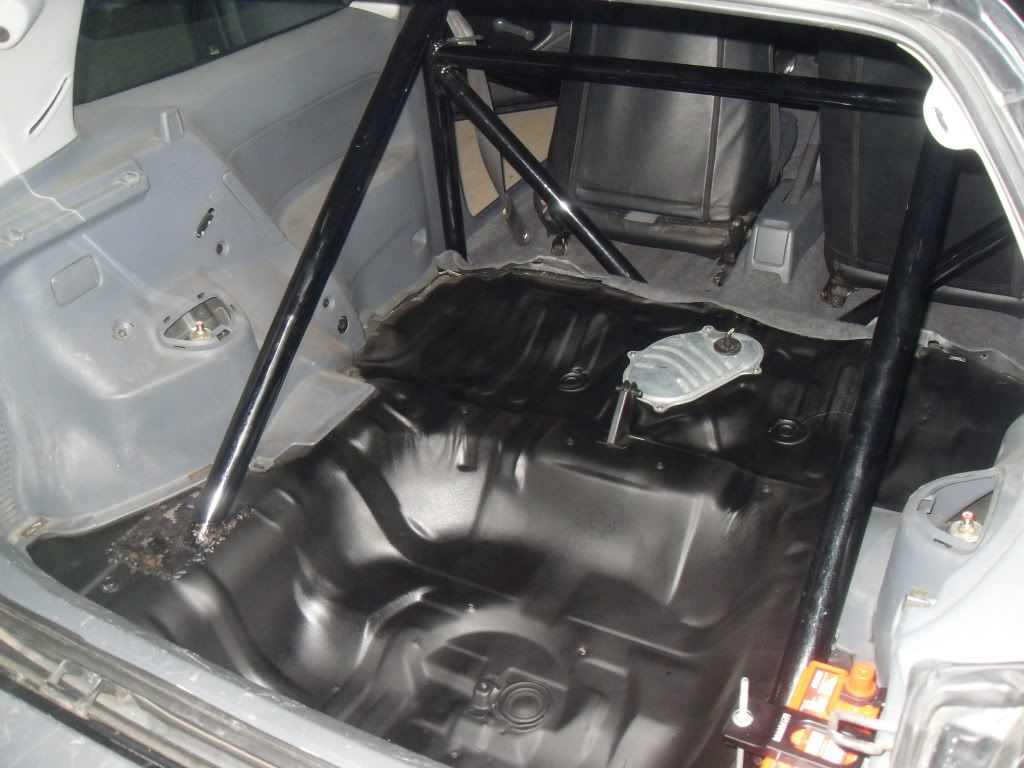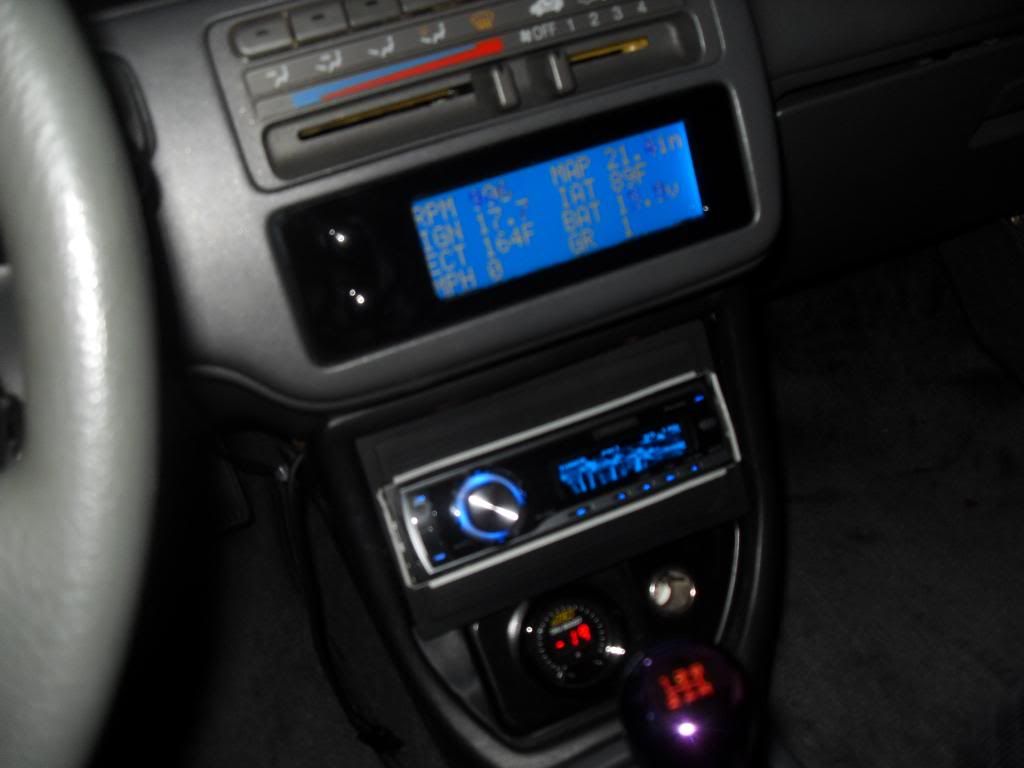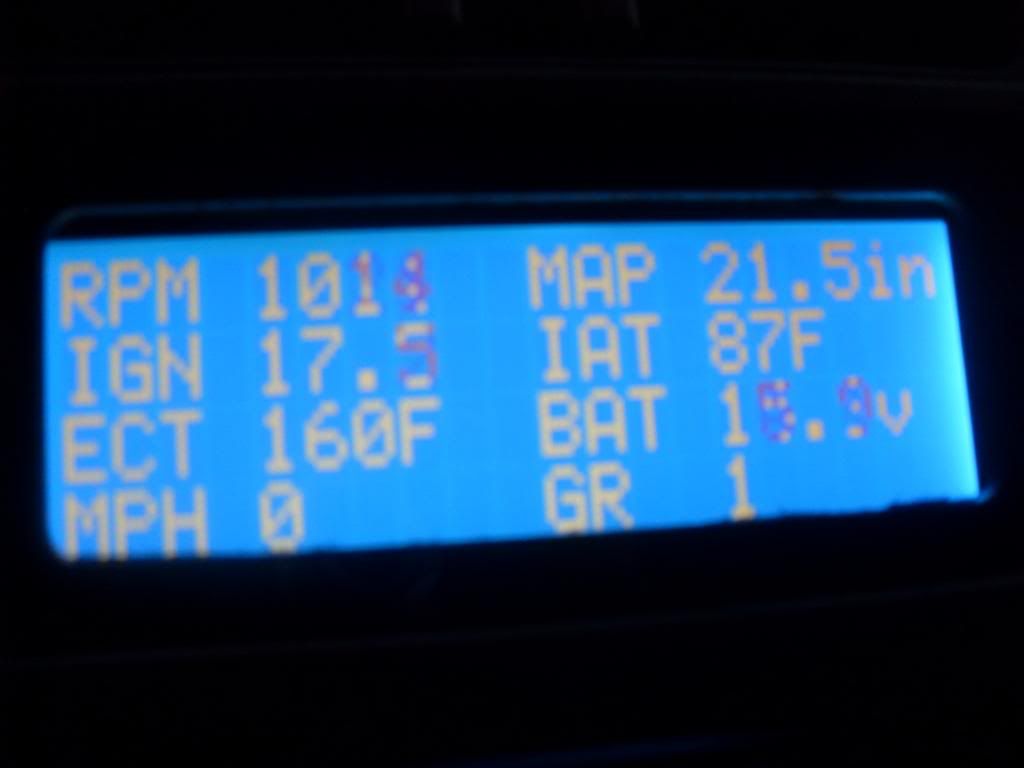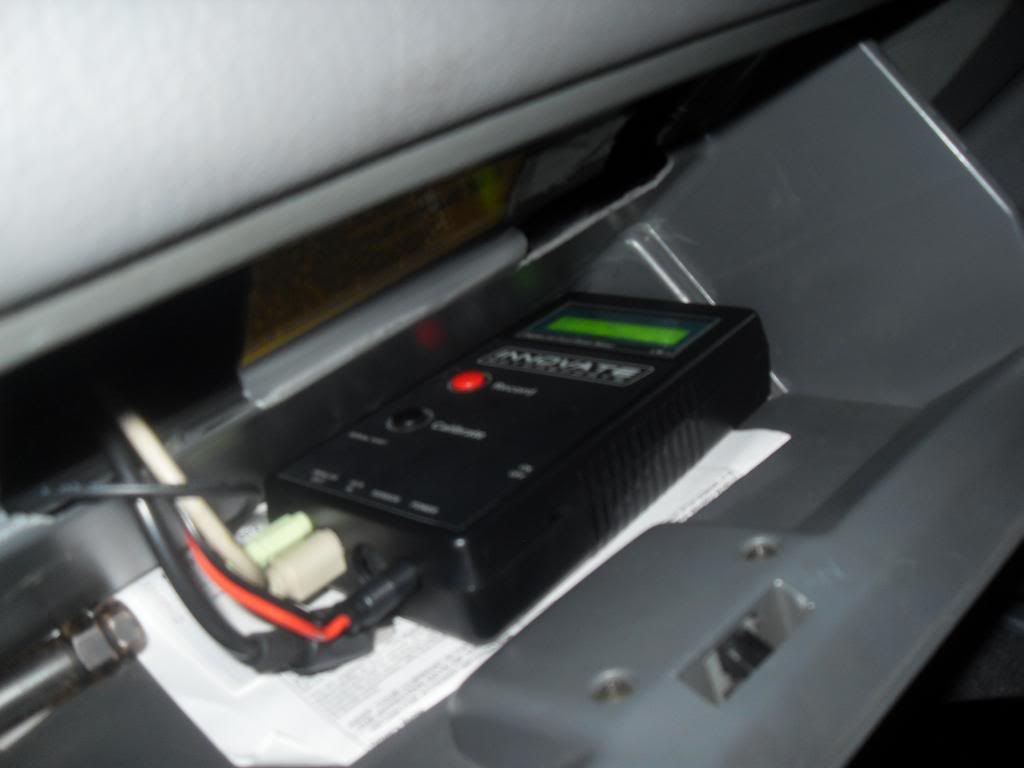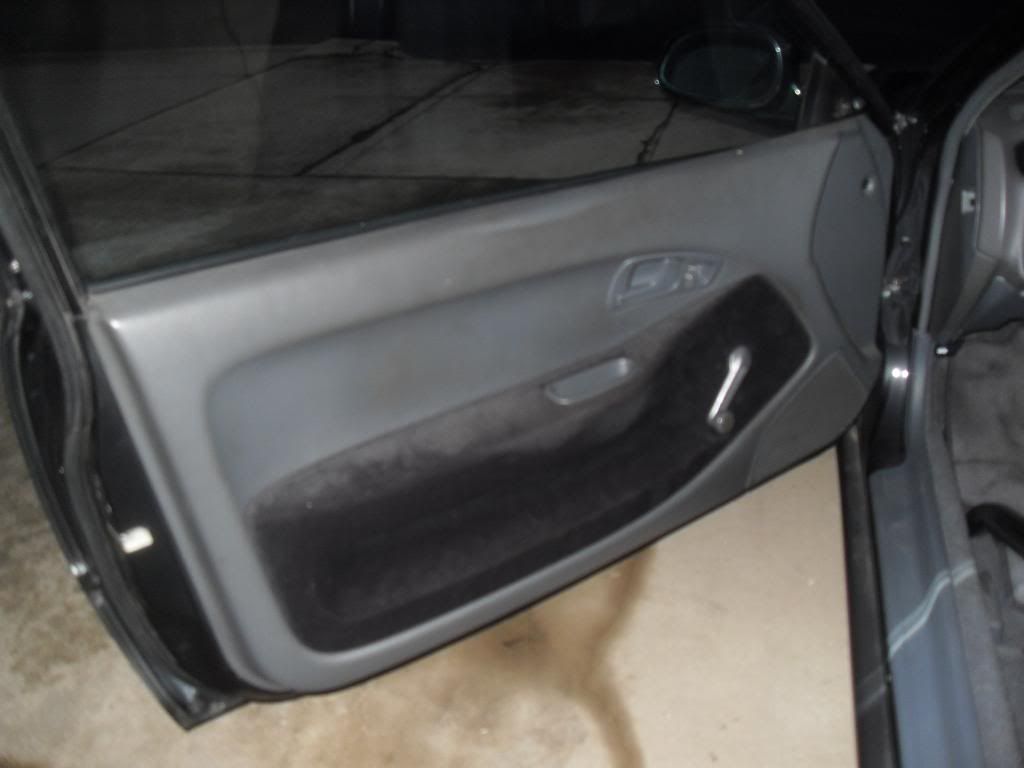 Here is a picture of the boost solenoid mounting / routing of vac. lines: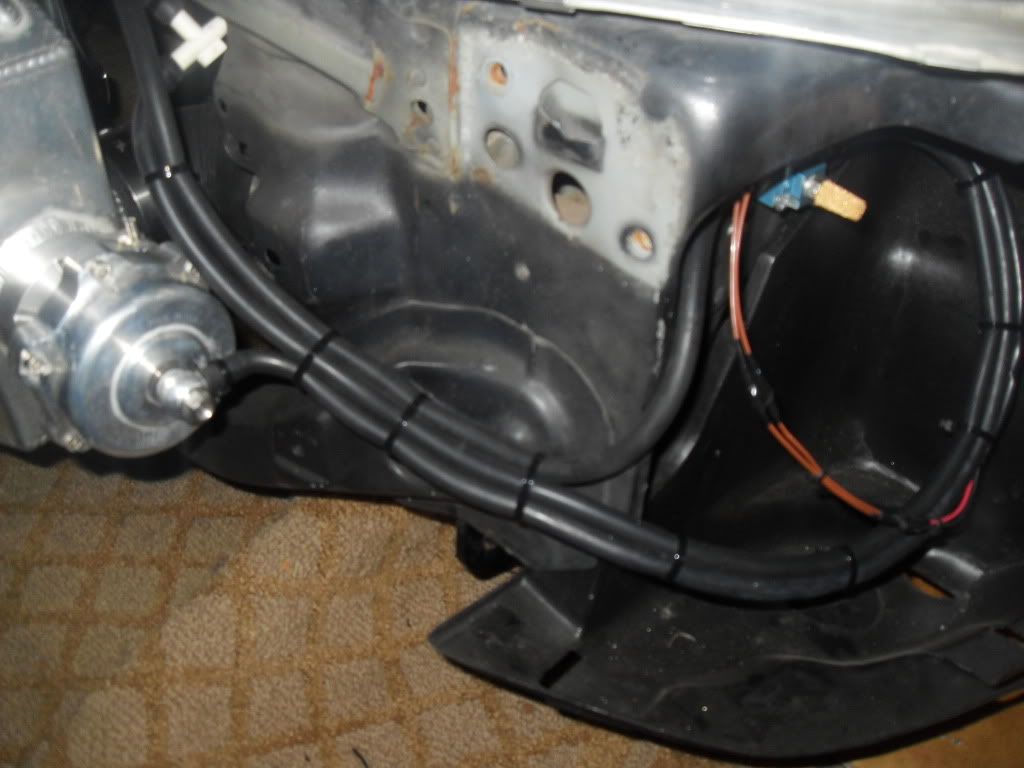 The care made 422 wheel on 93 octane and 17/18lbs on the different turbo setup(w/out a much needed catch can setup, car had absolutely no ventilation):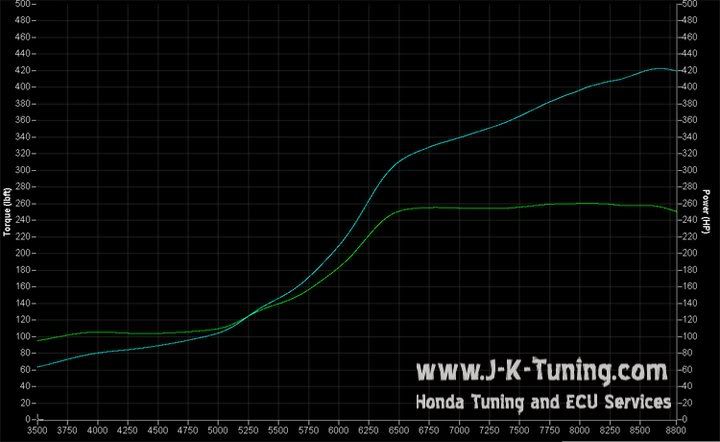 The car was tuned a few months ago by John Kerr @ Innovative MotorWorks on 93 octane. It is currently still running on this tune, and is perfectly fine doing so. I want to put the car back on the dyno to get some new numbers with the boost turned up, I just haven't yet. I have no doubt that it will make 500 wheel. The entire turbo setup has less than 50 miles on it.
The car is very clean. Probably one of the nicest egs that you will find. I absolutely love the car, but I am looking to make the switch to k-series. The car is fast, dependable, and gives me no headaches. It starts every time, throws no codes, does not leak, and runs great. I would not hesitate to daily drive this car. I recently did a compression test on, which came back great. Only quality parts were used in building my car, and a lot of time was put into it. I take care of the car, do not beat on it, and maintain it well.
Please let me know if you are interested in the car, or if you have any questions.