Its been awhile since I last had a Civc hatch. I had to step out of the import tuning game for a bit to get personal stuff situated. But here I am, back in the thick of things. I've been working hard for the last month doing swaps, and fixing cars, even flippin cars. I had an opportunity to pick up a k20a2 out of a crashed RSX for super cheap, I just had to pull the motor out. Wanted to take more pix but I forgot when I started so I only took a few once I got the swap home.
crappy pix sorry.
Heres my hatch, its a work in progress. I bought new fenders for it cause these fenders are beat. It needs some body work though, not much. I'm gonna repaint the car the 95 si blue pearl, because I F'in love that color! I currently have an Itr swap in there, but thats getting sold.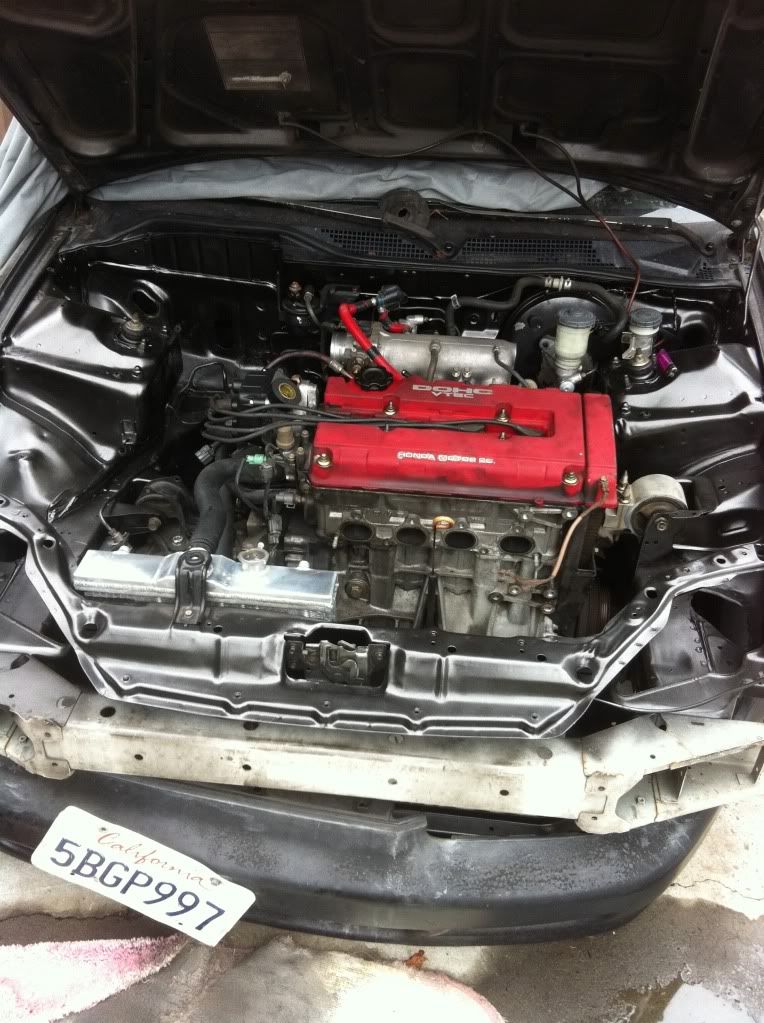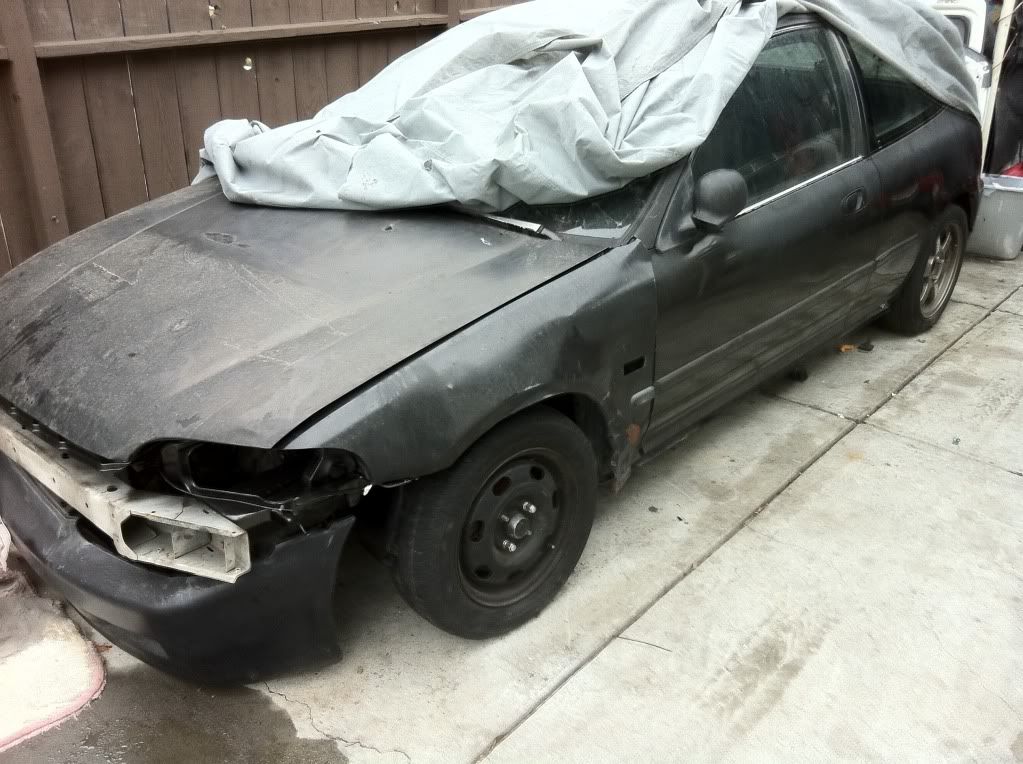 I'm doing yet another version of my personal wire tuck. Im changing the way the chassis harness is routed this time for accessibility, and cleanliness. I do all my own wiring, cause I love wiring. Wiring just come so easy for me, I don't know why.
All in all, I'm excited! I've been looking at a lot of this forums build threads, and I have a really good idea of what I'm gonna do. Thanks to all your guys pix and info on all the swaps, it really helps me out. I'll update this thread in a few weeks once I get the mounts, kpro and the other little swap parts in.
Mike:dance: