Discussion Starter
·
#1
·
Hey guys! This is my first build thread ever and I suck at taking pictures but I will try my best!
I bought the car in July 2010. I had to wait 2 weeks to get it!!!
When I bought it, I was telling everyone I wouldn't mod this one because of all the bad things that happend with my EG. Well, it lasted for 1 month. My first mod to the car was an Injen CAI. I loved the sound when vtec engaged!! Then, 2 months later it was time for winter storage. Over winter, I ordered a Skunk2 MegaPower header, Full-Race 3-inch exhaust and a FlashPro. The change to the car was amazing! I tuned it myself on the street and made it drive like I wanted it to. Later during summer 2011, I ordered some Eibach Pro-Kit to give a better look to the car and TWM shifter bushings. That was enough for 2011.
For summer 2012, I added RDX injectors because I did not like my 86% duty cycle @ WOT. I also installed a Hybrid-Racing fuel w/ gauge rail because it's beautiful and a Hybrid-Racing EM1 CMC Kit. Almost forgot about my Corsport C-pillar brace! That was it for 2012.
Pictures of the car as it is right now! Everyone likes pictures!
My plans for 2013! (YEAH MORE PICS)
SPC Front Camber Bolts
SPC Rear Camber Kit
Hybrid-Racing Tucked Fuel Line
Synchrotech Carbon Synchros
RedLine MTL
Progress Rear Sway Bar
CTR Key Cover
I had a problem with my Hybrid-Racing Fuel Pressure Gauge. It was leaking a did a mess on my fuel rail and my intake!
Then I contacted Hybrid-Racing and they sent me a new gauge pretty fast! Their customer service is amazing!
Now! What's still not here?!?!?!?!?!
Hybrid-Racing 3.5-inch Cold Air Intake
Hybrid-Racing Shifter Cables
Hybrid-Racing Fully Adjustable Shifter
I want to change my Pro-Kit for a Sportline.
Also, I'm still on the OEM tires. Michelin Pilot MXM4 ... Shitty tires!
I want to try these: Dunlop Direzza Z2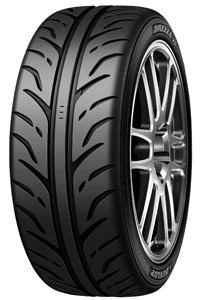 I hope you guys like it! All comments are welcome even "bad" ones as long as they are not talkshit!