Discussion Starter
·
#1
·
It's about time I started a thread for this car. Many of you on here know me but for those of you that don't, here's a little background. I started out doing my first k swap at the very end of 2007. I swapped the following setup into my 1994 Honda Civic EX Coupe:
-k24a1 bottom end
-k20a2 head
-k20a2 6 speed trans
-Competition Clutch Iron Man sprung 6 puck
-Hasport Swap header
-Old school Karcepts CAI
-Revo short shifter box
Etc.....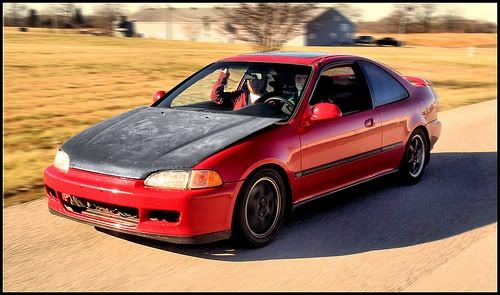 To see that car in action go here
http://www.k20a.org/forum/showthread.php?t=54069
and here
http://www.youtube.com/watch?v=z5KOofmrRzU&feature=youtube_gdata_player
From there I tried several different power adders such as nitrous and superchargers. The m62 blower (used in the Jackson Racing and Comptech kits) are ok if on a budget or not looking to make much power. *But there are MUCH better options available. *One such option is the Rotrex super charger
*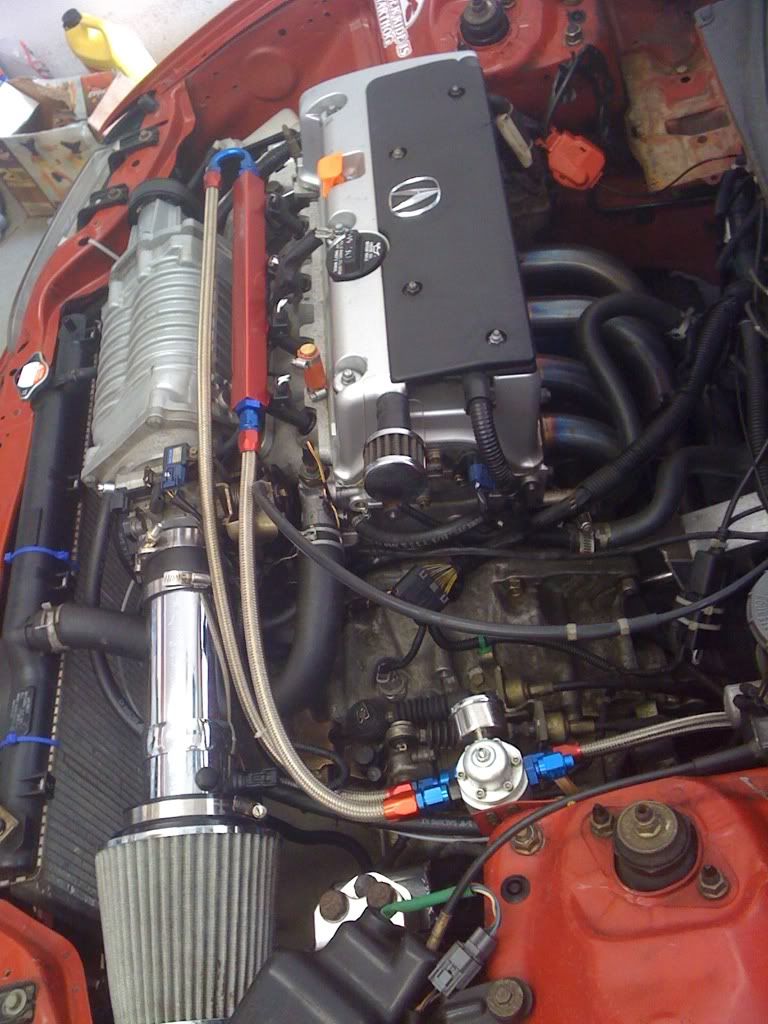 I ended up parking the coupe and did an EG build for a very short time, here's a few pics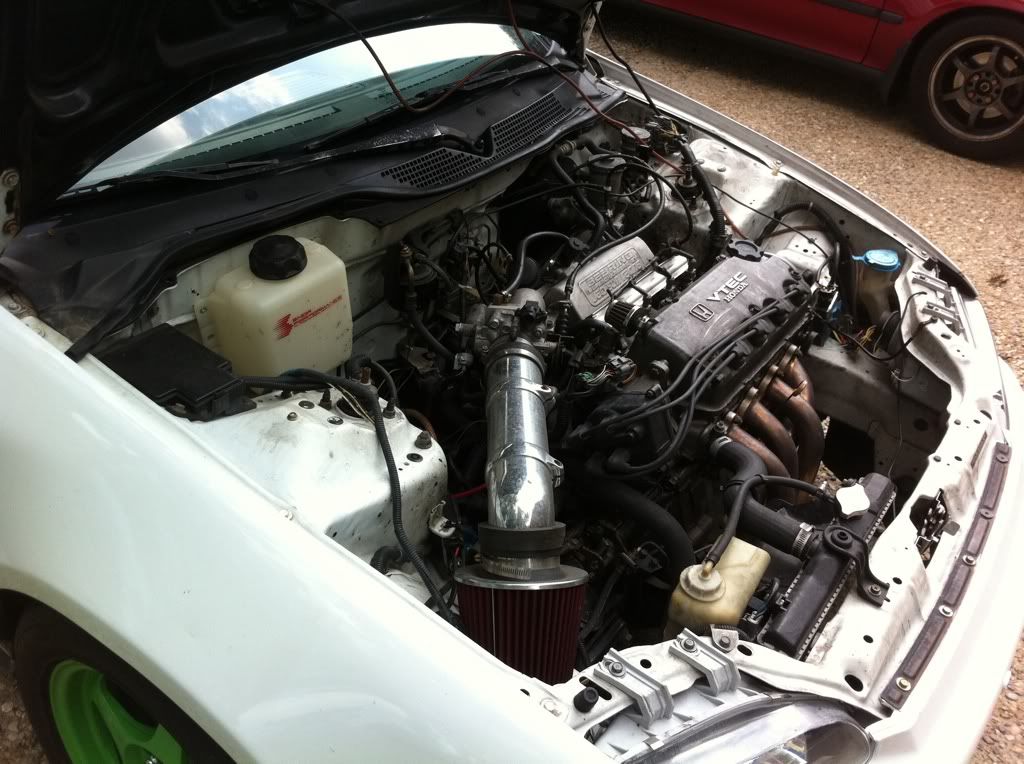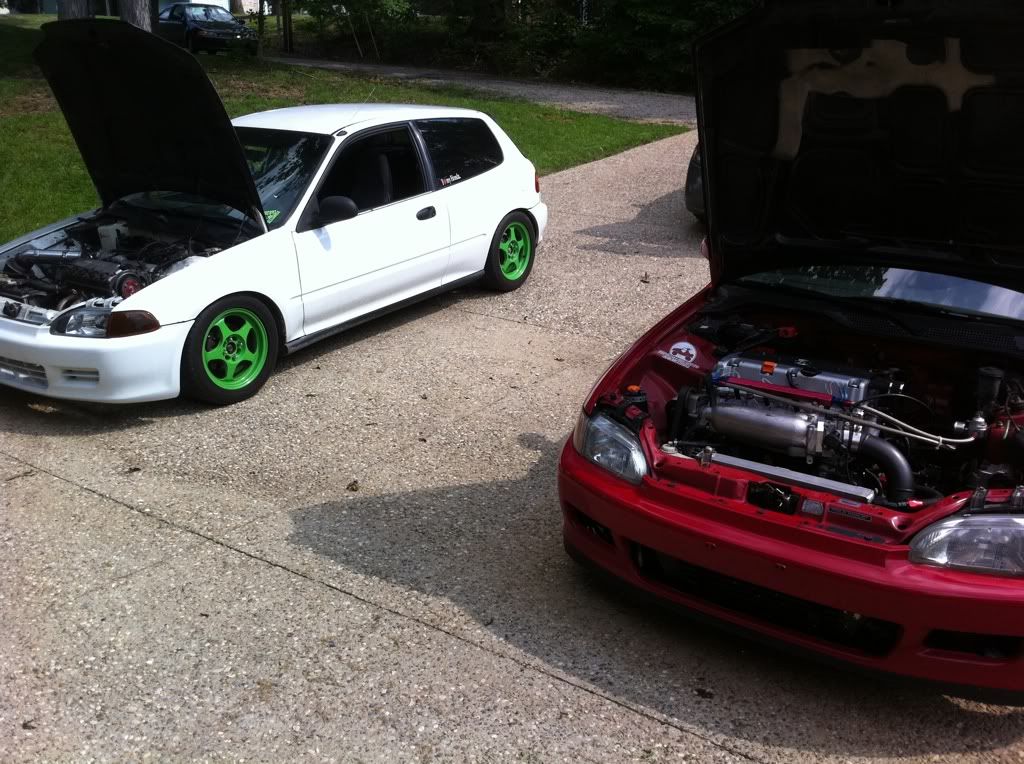 Coming in the garage by supercharged mini-me power for the last time...... Not to worry the coupe is looking out and will show the hatch the way of the K lol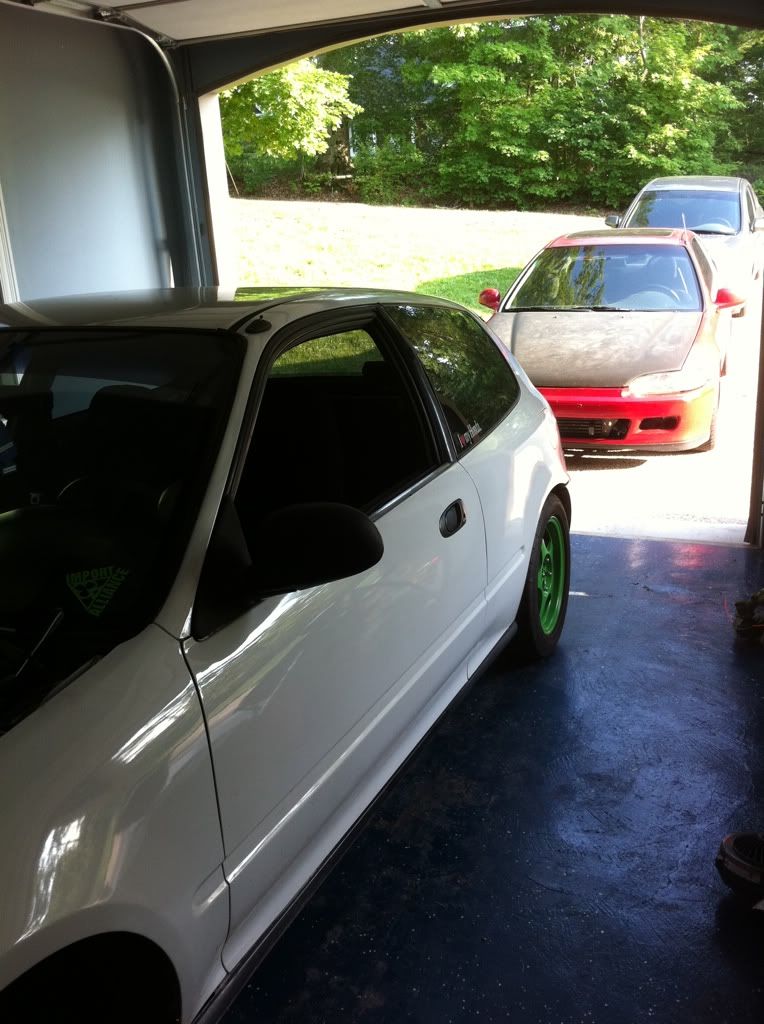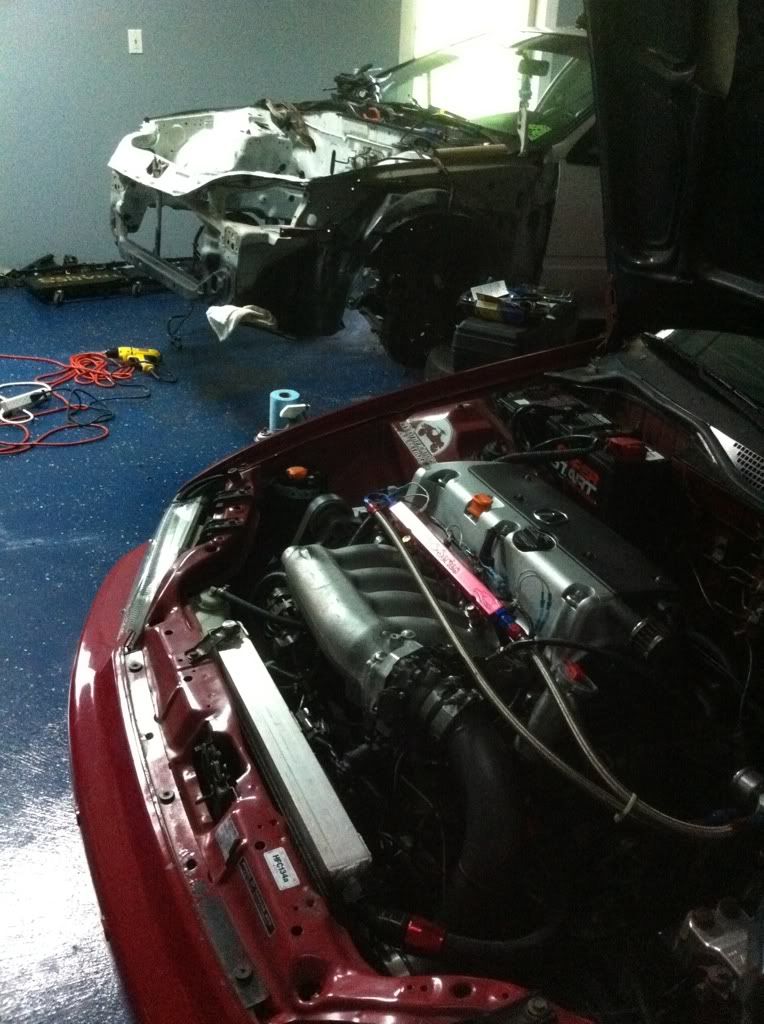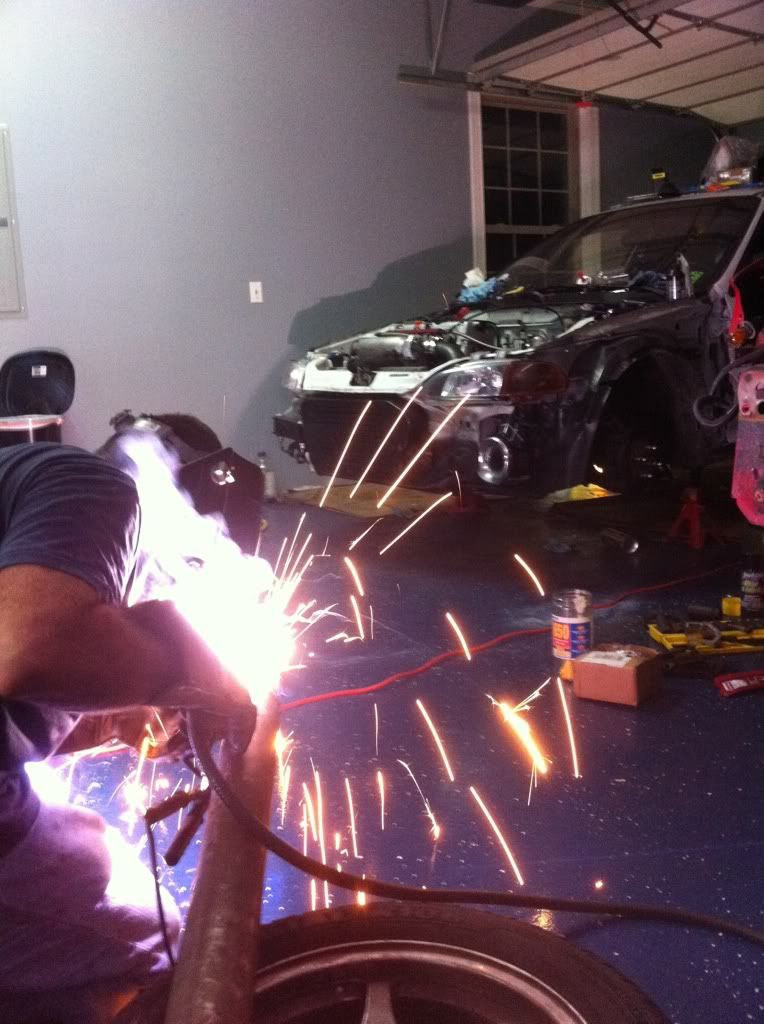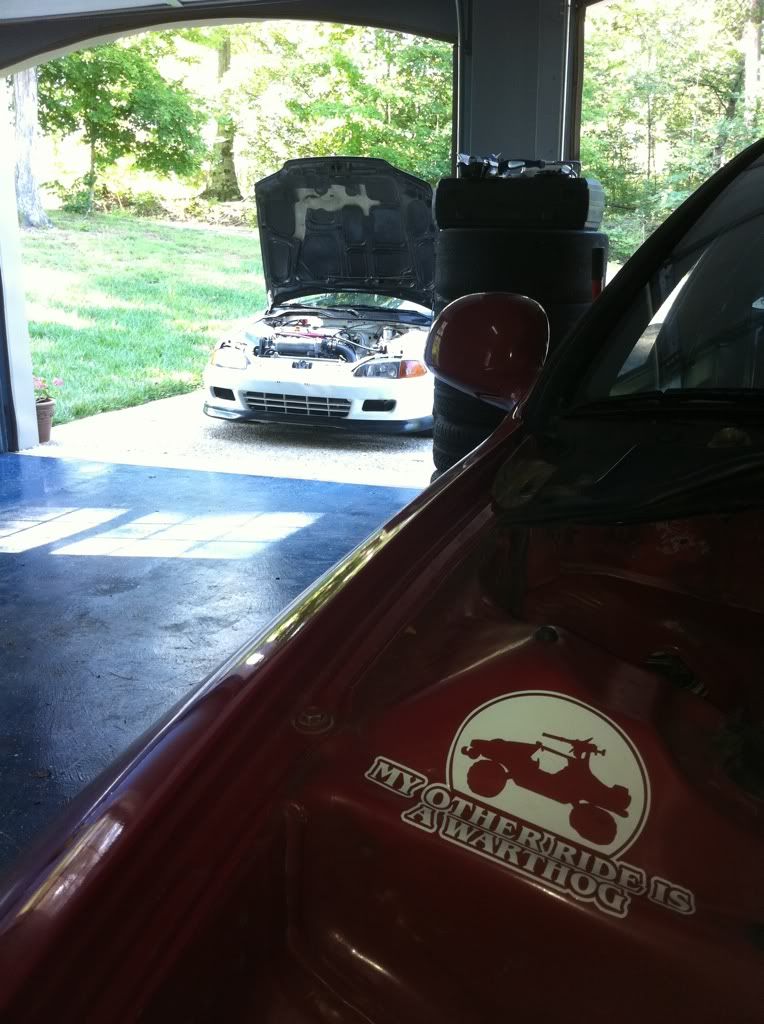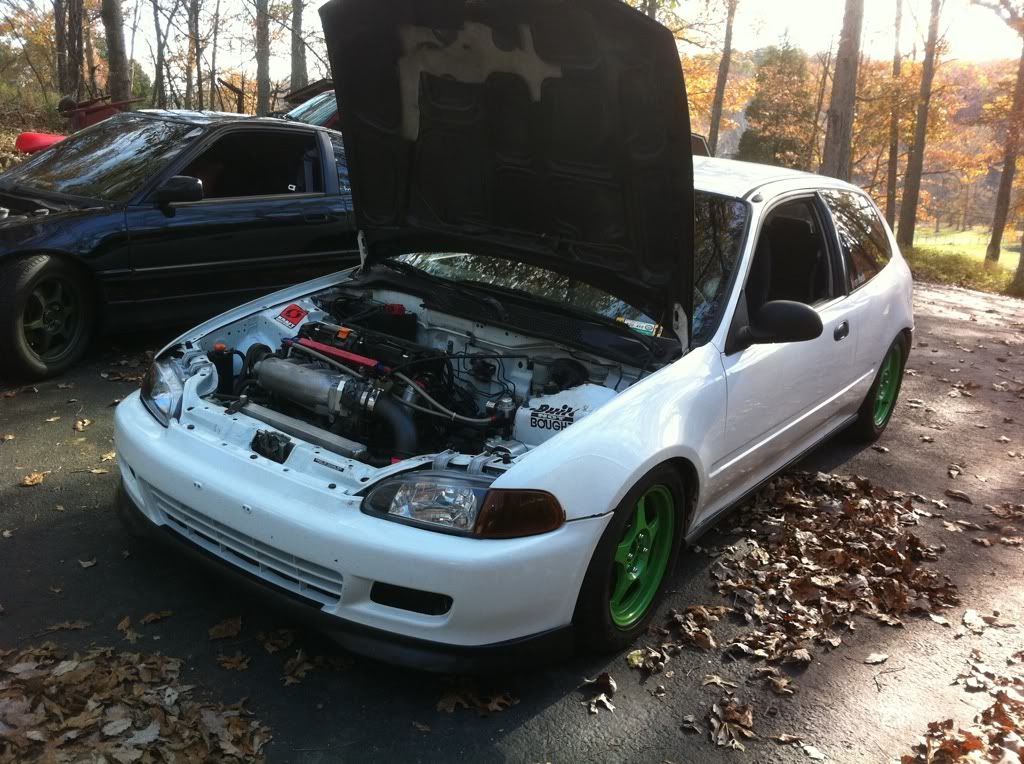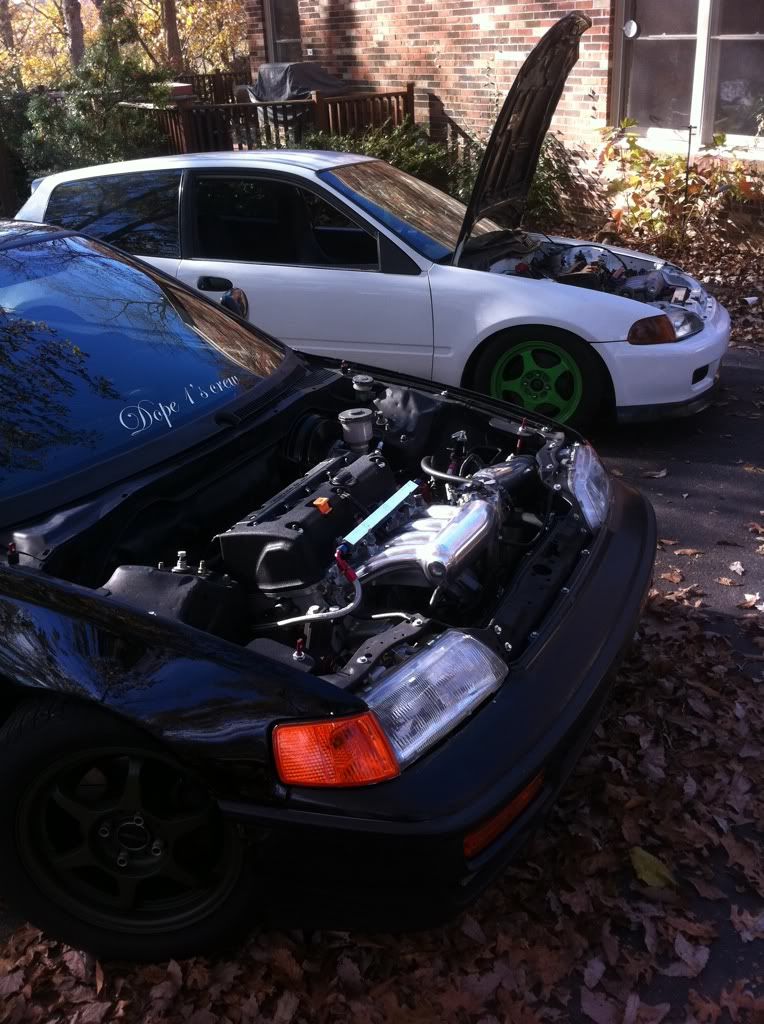 Anyways...... On with more about this new build....
The car is a 2001 ITR that was originally Nighthawk Black Pearl. *At some point it was painted what I believe is a Lexus peal white paint. *Here is the first night I got her. *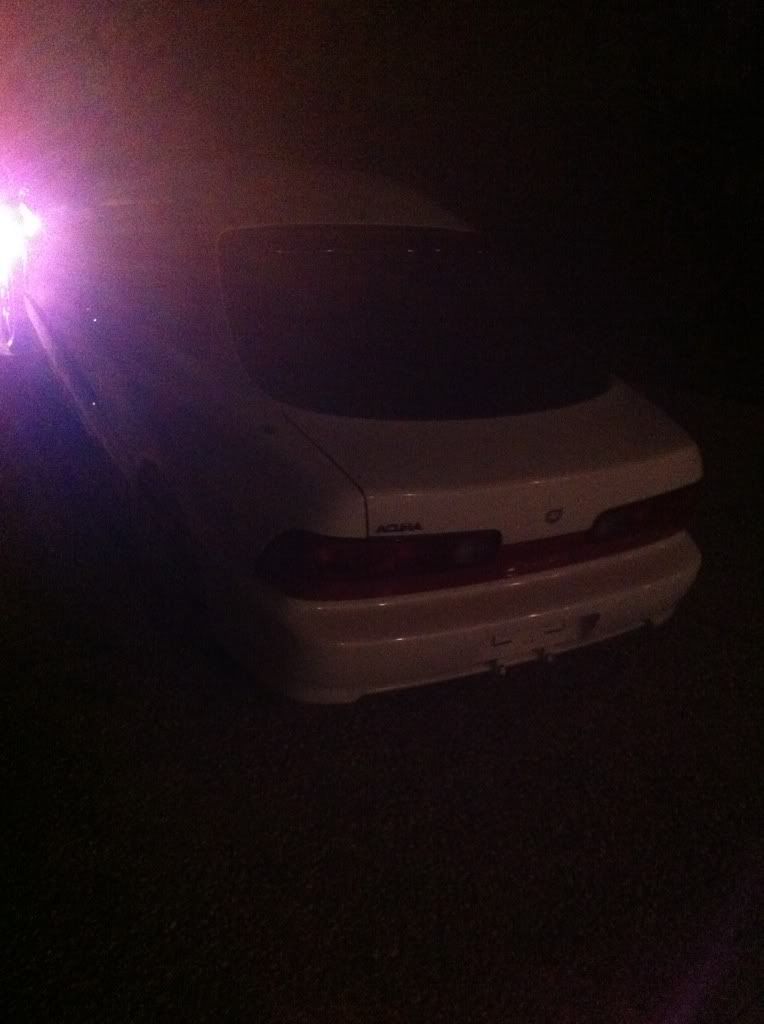 Here's a view of what the engine bay looked like when I received heR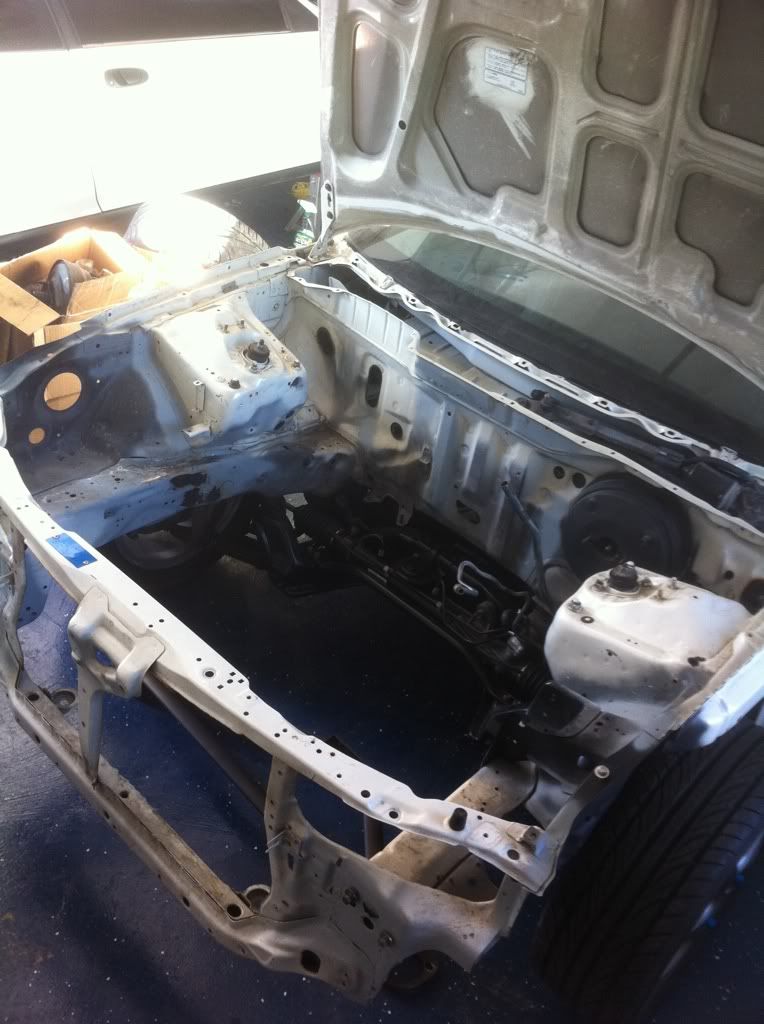 GOAL: Embrace "The Spirit of the R" and improve upon that
This car will be built to go fast and be driven hard. *You will most likely NOT see any parts that don't serve a functional purpose for the previously mentioned goal of all out performance (no stupid "stanced out" wheels, etc). *There are some aspects of the build that I am going to begin with more basic/mild parts so I can feel the difference in upgrades and learn as I go. *In the end I plan on having one of the most beastly ITR's ever built.
This car WILL be making 400-600whp and WILL be driven hard. *