My FA5 K24 build
I figured I probably have enough to get this thing rolling finally.
Bought the car up November 2011 after I decided my CTS needed more work than was worth doing.
*Edit*
Here's the CTS that the Civic replaced. 03 V6 5spd manual, tan leather, premium package. It only had a few minor things on it, Hotchkis suspension, custom intake, wheels, and decent system with JL amps/speakers.
Here's how she looked when I bought her.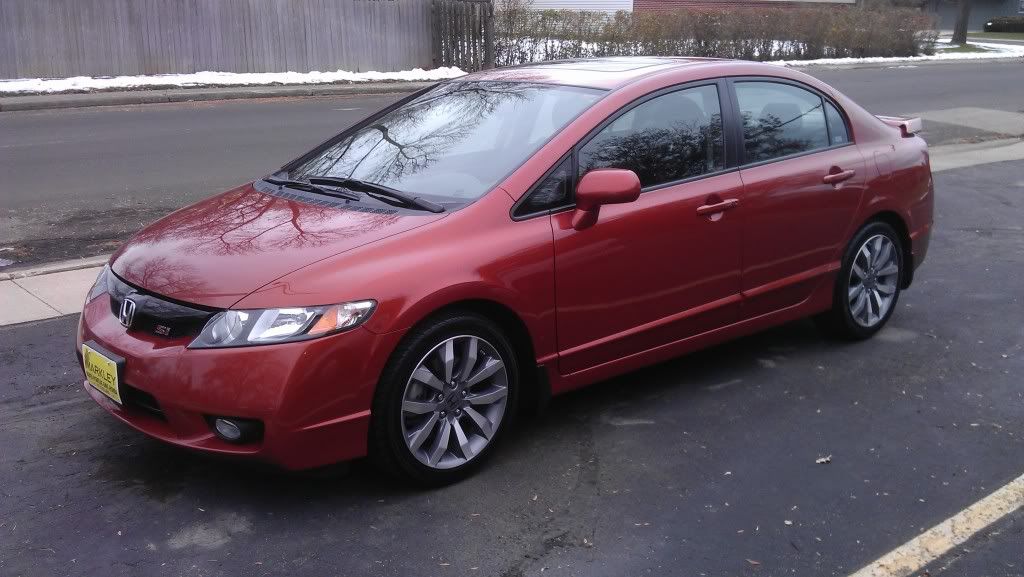 I've only done a few things while saving for the K24 build. I picked up a flashpro, and an AEM CAI used for very inexpensive. Tinted windows and put a stereo in.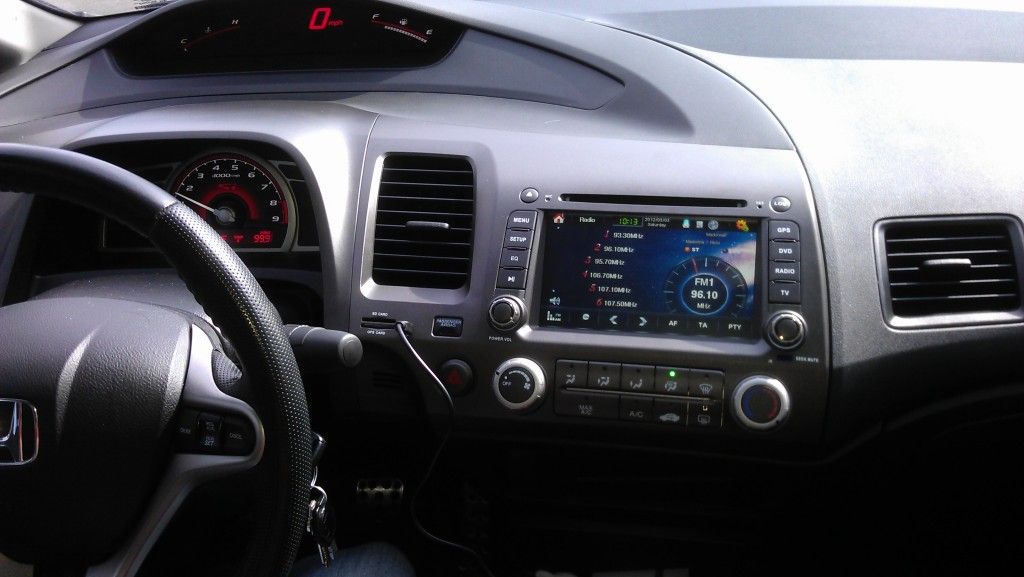 Here is the bone stock and after the intake and a minor tune. This dyno isn't very kind, but as we all know, repeatability is what's important rather than an absolute number.
Here is the K24 I purchased to use as the base for my build.
Got bored one day and polished the timing cover
Piston/rod combo
Supertech valvetrain parts
After assembling the block, I discovered that the rod bolts hit the girdle on cyl 1 and 4, so I had to tear it all back apart.
After grinding
I was also unhappy with how the block looked, so I decided to paint it as well.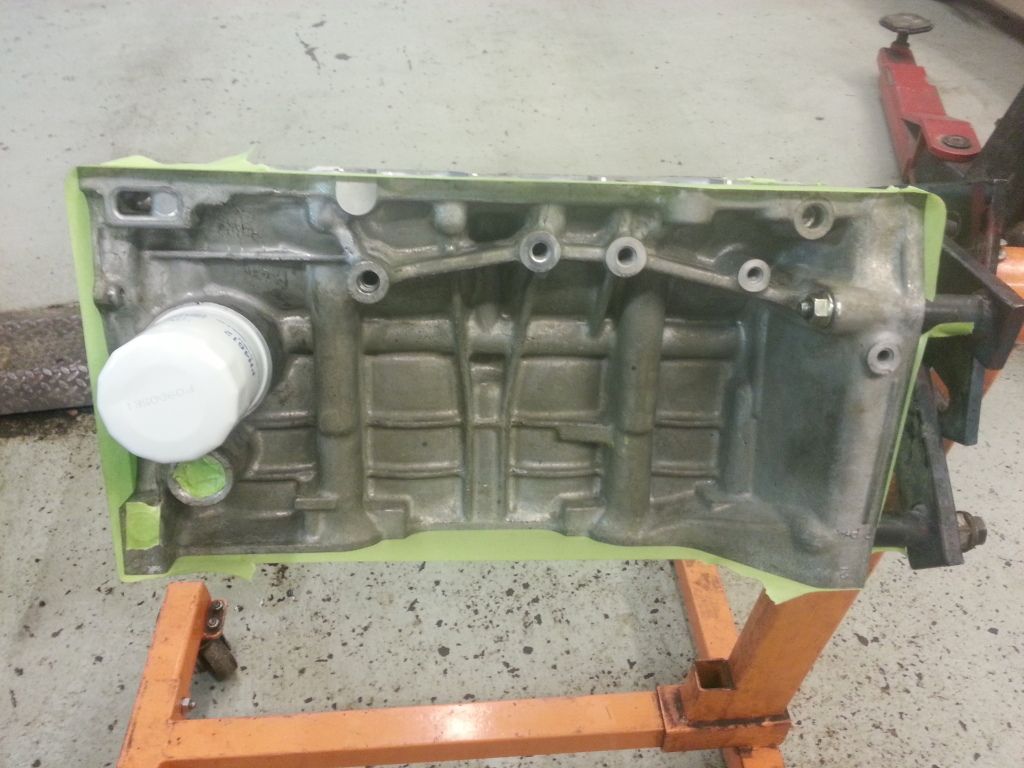 After sandblasting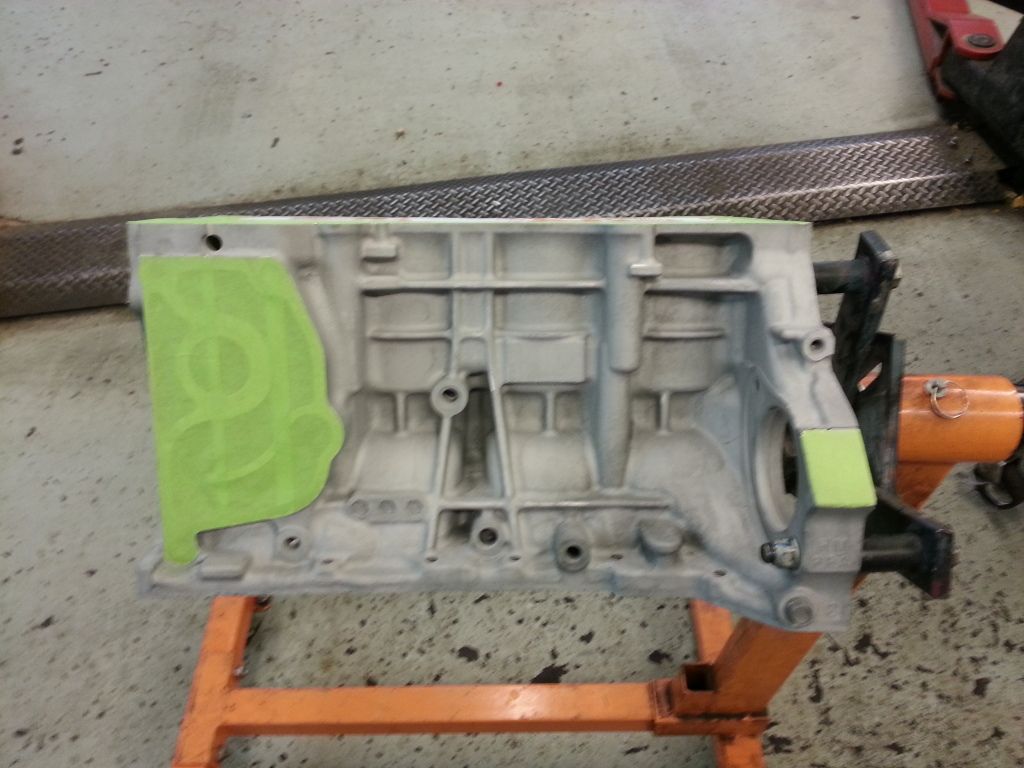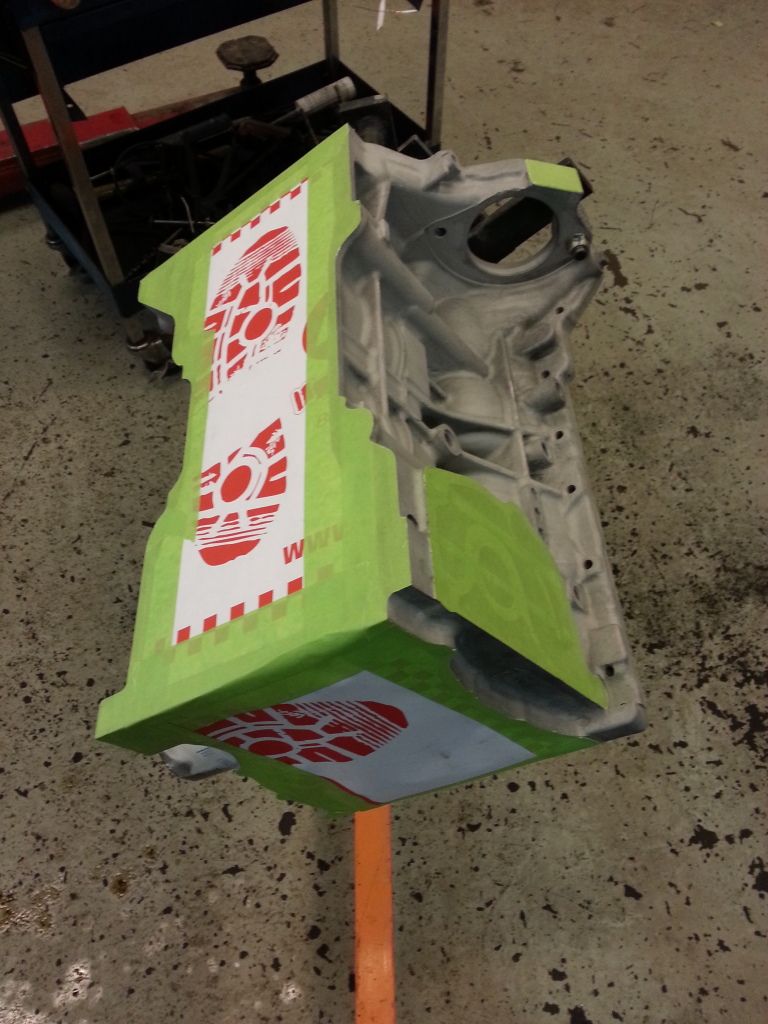 During painting
After assembly
While trying to install the oil cooler, I realized the K24A1 block was not drilled for running it the factory way. I decided I wanted to use what I had rather than buy more parts, so here's what I did.
Here you can see the hole isn't drilled out for the coolant pipe, nor the hole for the flange that holds it in place.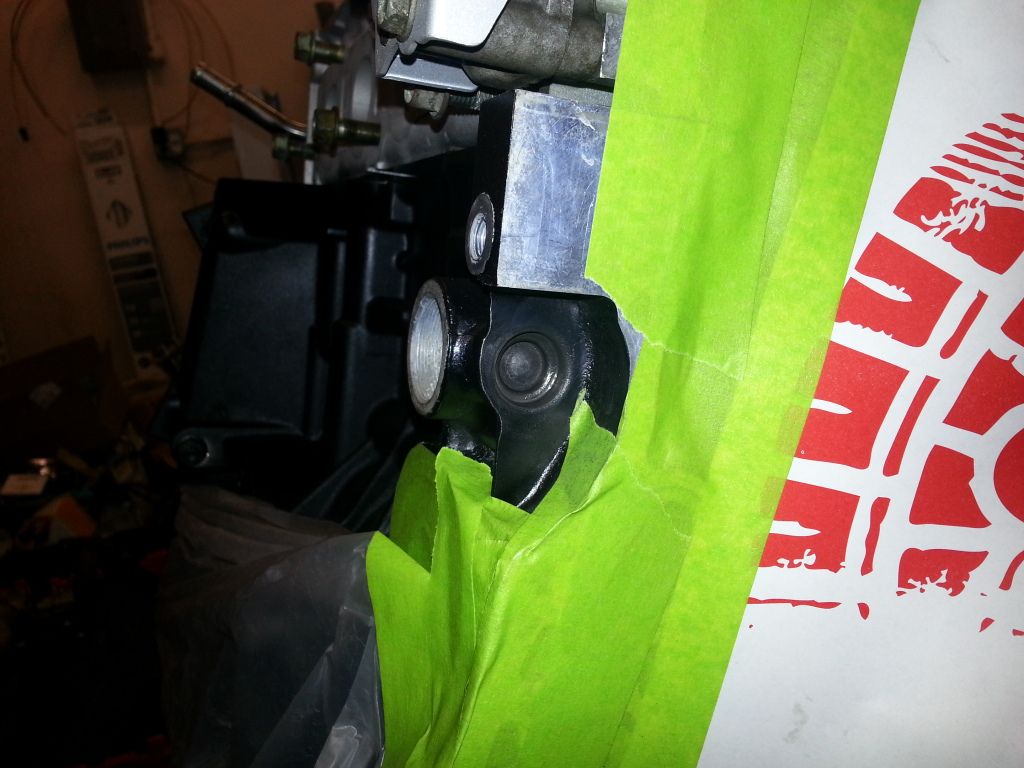 I drilled the larger hole and then the small one. Lastly I tapped the hole to accept the 6x1.5 (I think that's what size it was...) bolt to hold the water pipe in place.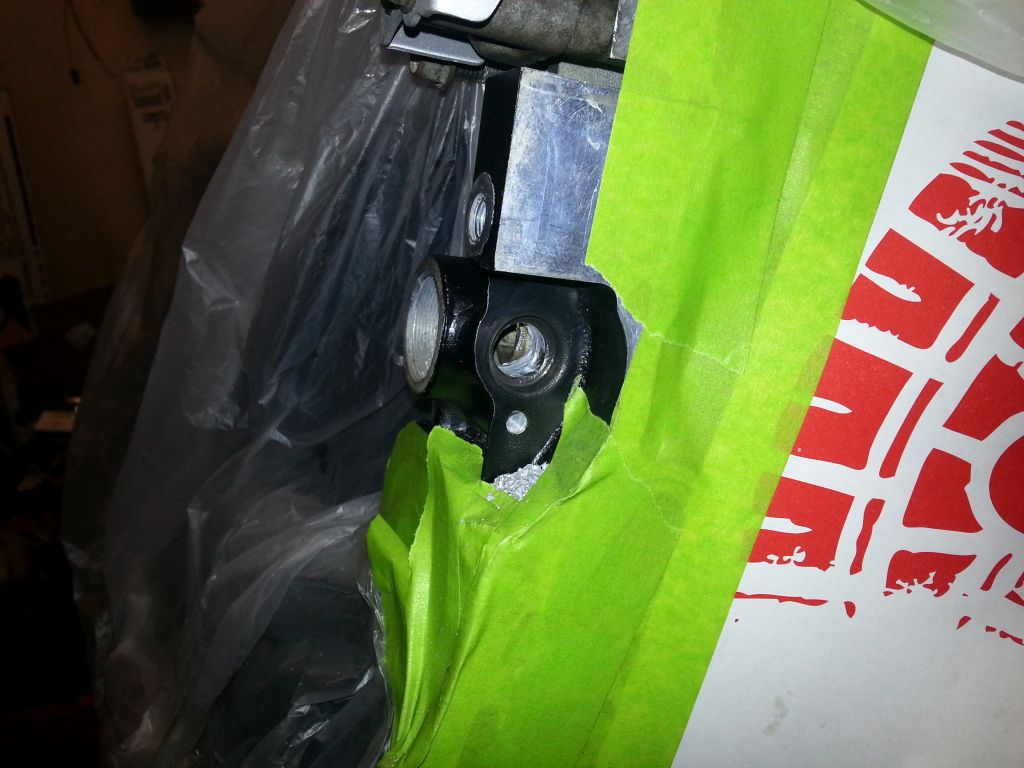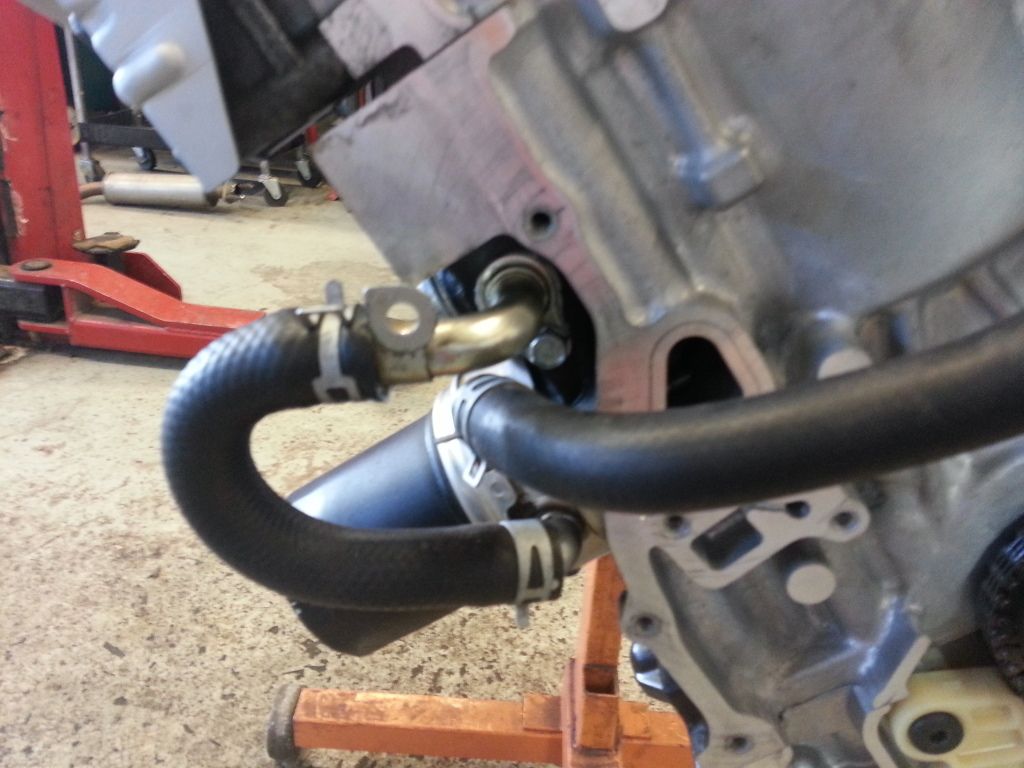 This is basically where the engine sits now.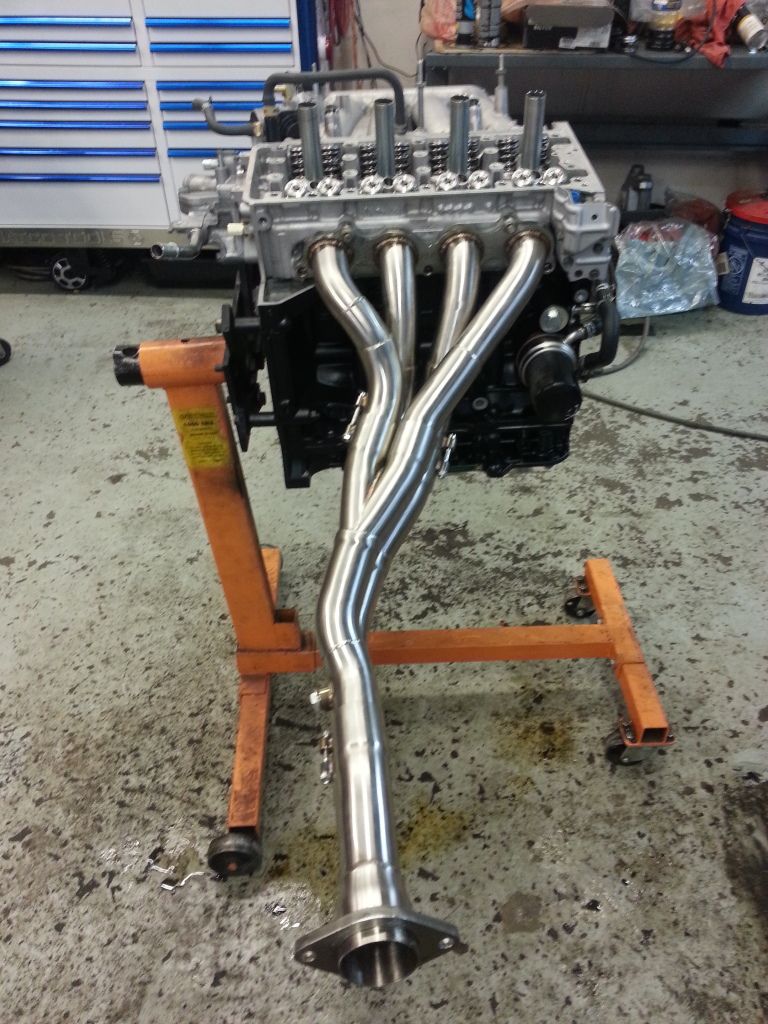 I did install the Invidia q300 when it arrived.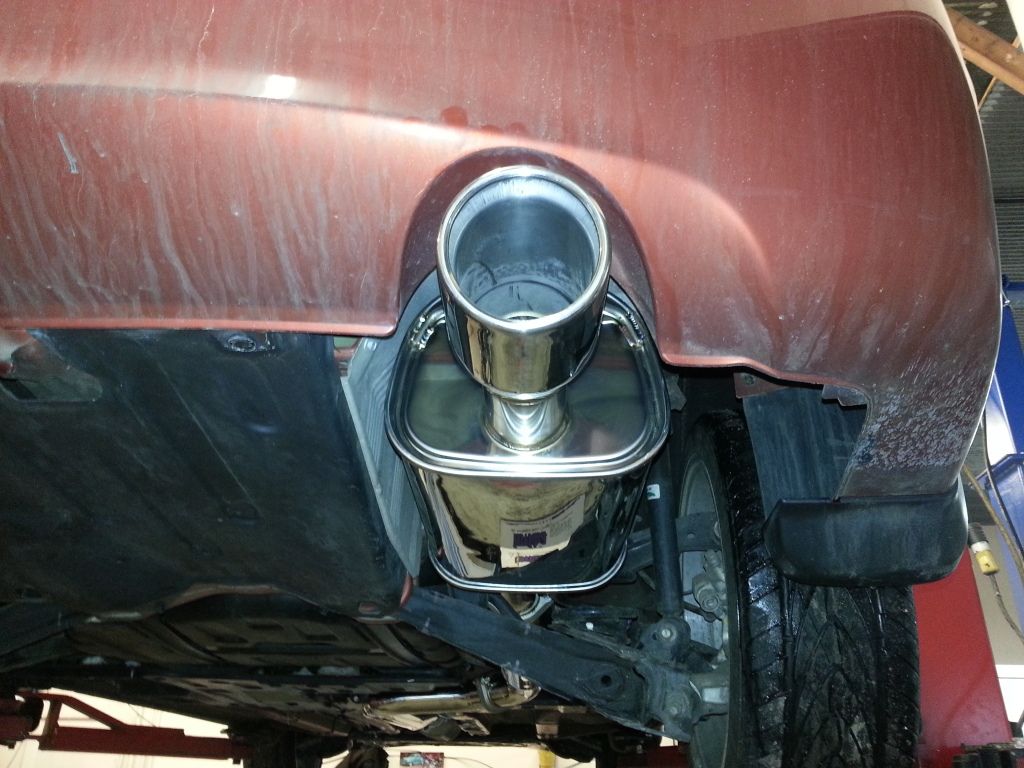 I'll try and keep this updated as I move further through the build. Hopefully within a few weeks I'll have the rest of the parts I need to get it completed. :fkya: