Re: My Kraftwerks C38-61 Rotrex Setup
I've always wanted a Burns Muffler with a turndown and finally was able to talk myself into it. Previous exhaust was a 2.5" RSR ExMag GT2 (4 sale BTW haha).
I got the exhaust fab'd up a few weeks back with the help of my buddy Matt from Frank's Auto. Exhaust was made from stainless 3" U-bends and straights using v-bands for quick install and disconnect. I wanted to get a megaphone with a v-band for the header collector but that will have to come at another time.
Matt working his TIG magic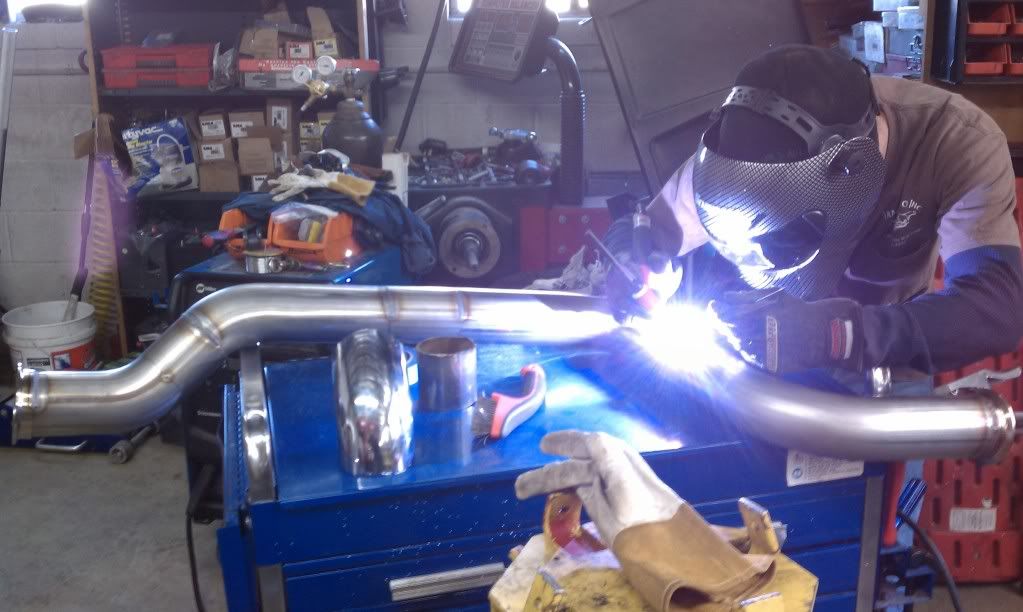 Final fit up before turn down was added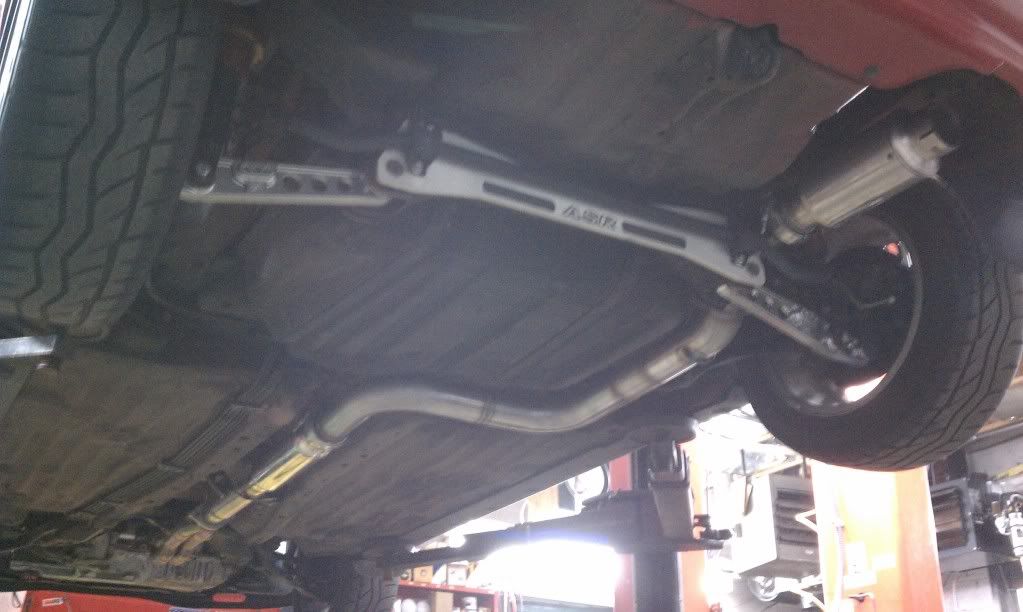 Turndown on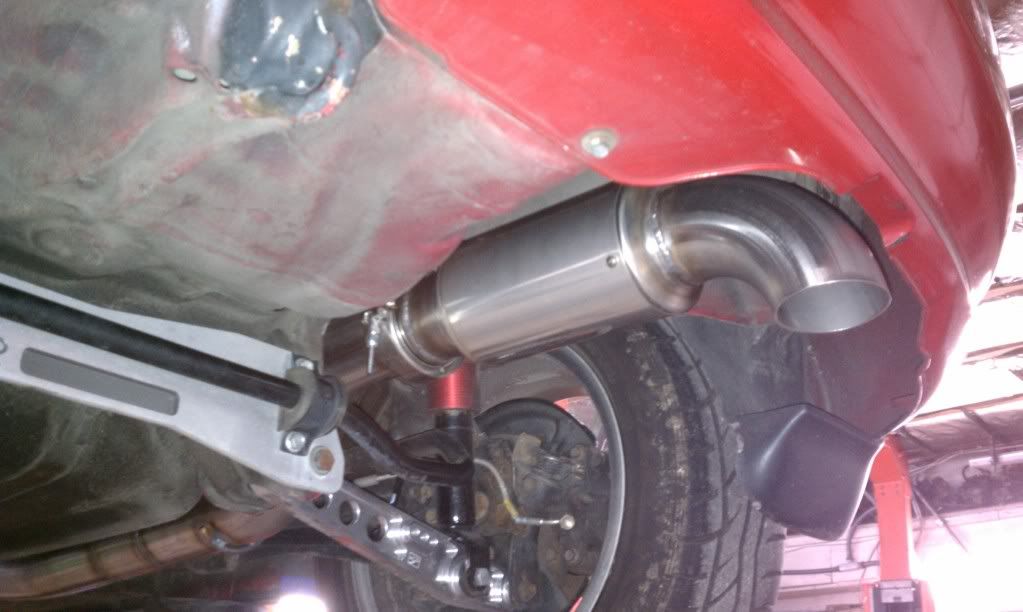 Finished product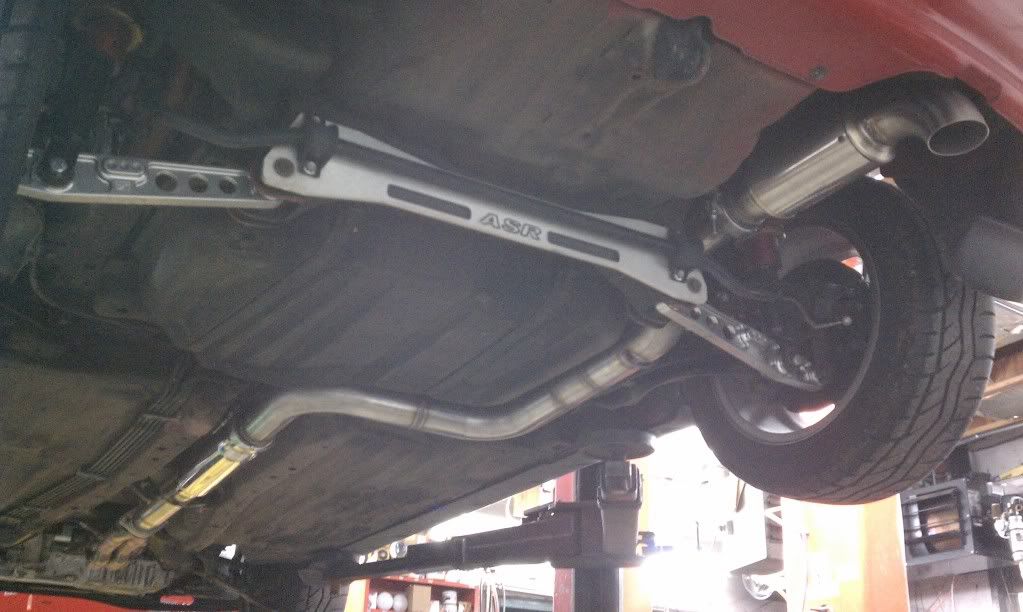 More pics to come later...