Discussion Starter
•
#1
•
sup guys, This is my first build thread ever. I don't have deep pockets at all, or super-unattainable goals, im going for a mature, simple build that stays true to what I see as the purpose of the DC5: a drivers car. So far ive gotten over my ricer stage and now im pretty much done with power. Only future power mods are boost and a dyno tune.
Purchased my Type S Bone Stock in the fall of 2013...its been like 7-8 months now and ive dumped quite a bit of money into her. And now that shes no longer as much of a snail as she was stock, im interested in suspension, handling and appearance. I didn't want to start my build thread from stock because it would have taken months and I wanted to start at a bolt-on level. So here she is now
let me know what you think!
MODS:
HONDATA K-PRO E-TUNED BY TKTUNING
ROYAL PURPLE HPS 10-40W
STOCK K20A2
STOCK TYPE-S EXHAUST
PASSWORDJDM POWER CHAMBER
PRECISION AUTOWORKS CUSTOM INTAKE ELBOW
OBX-RACING 4-2-1 V2 RACE HEADER
HASPORT 88A MOTOR MOUNTS
ENERGY SUSPENSION MOTOR MOUNT INSERTS (FRONT MOUNT ONLY)
INGALLS ENGINE TORQUE DAMPENER
CXRACING RADIATOR
GATES INTAKE BYPASS RADIATOR HOSE
KTUNED BILLET ALUMINUM SHIFTER
SKUNK2 440GRAM SHIFT KNOB
TWIST SHIFTER BUSHINGS
MTEC RACE SPRINGS
F1 RACING 10LB CHROMOLY FLYWHEEL
SCROTHE RALLYE-3 RACING HARNESS
MEGAN RACING CAMBER ARMS
17" ENKEI RS7S
RETRO SOLUTIONS HID KIT
RACELAND COILOVERS
BOSS JAPAN STEERING WHEEL HUB
EBAY STEERING WHEEL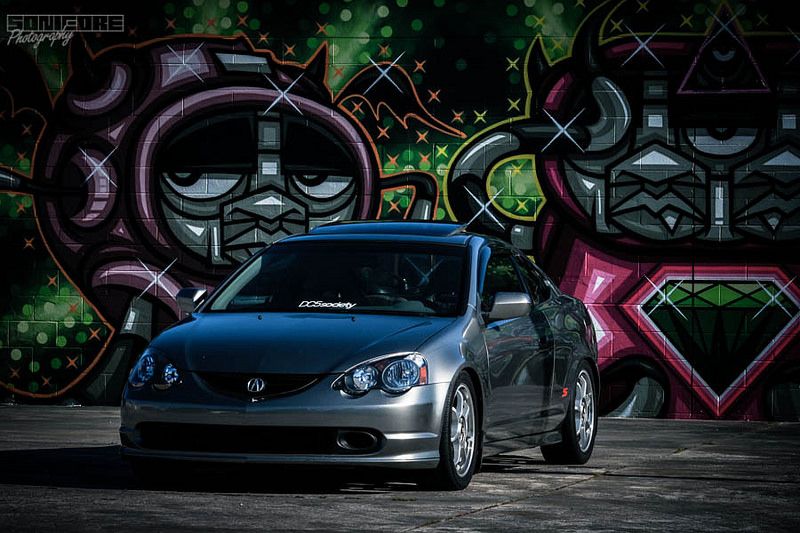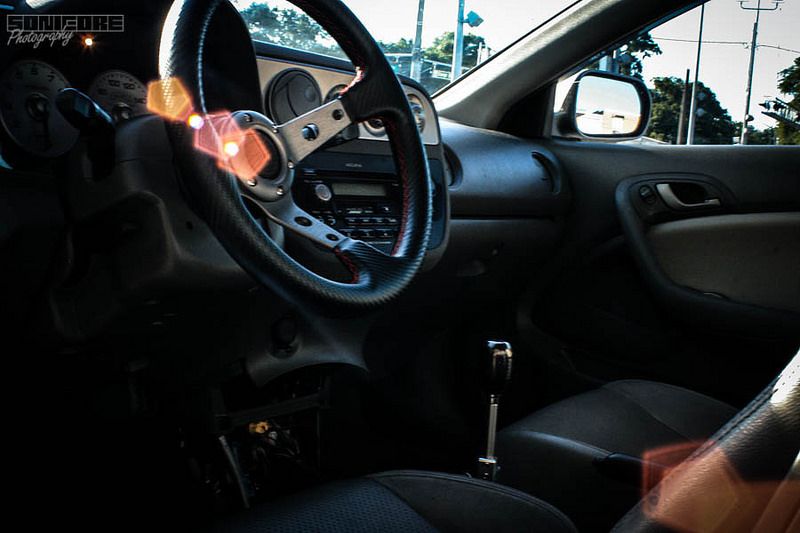 FUTURE MODS:
1 BETTER TIRES!
2 REPLACE EVERY SUSPENSION BUSHING POSSIBLE
3 COMPTECH SUPERCHARGER