Discussion Starter
·
#1
·
I currently have...
-2006 Electric Blue Mistubishi Lancer Evolution 9 with the Sound, Sun, Leather package
-30,000 miles
-act hdss clutch kit
-pro-sport boost gauge
-hks hi power 3" turboback
-injen 3" downpipe
-vortex generator
-rally armor mudflaps
-tanabe gf210 lowering springs
-hallman pro MBC
-Injen upper IC piping and intake
-walbro 255lph fuel pump
-Evo Power Mods o2 dump
-rota g-force 18x9 30offset gold wheels w/ falken azenis tires
-stock enkei evo8 alloys w/ blizzacks for the winter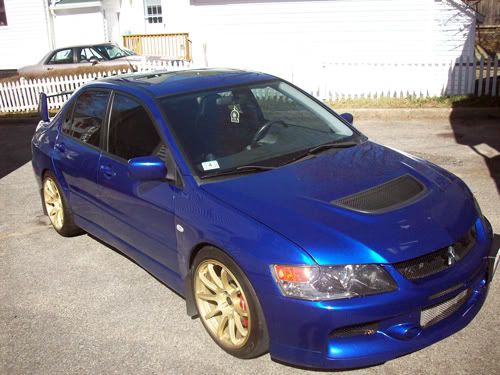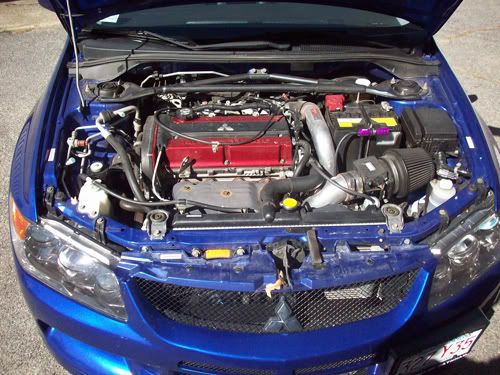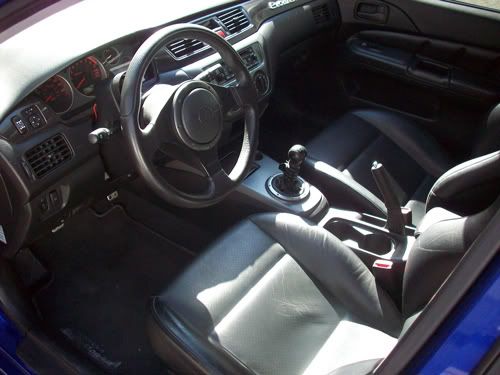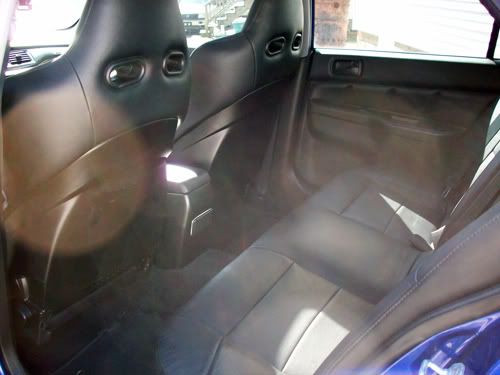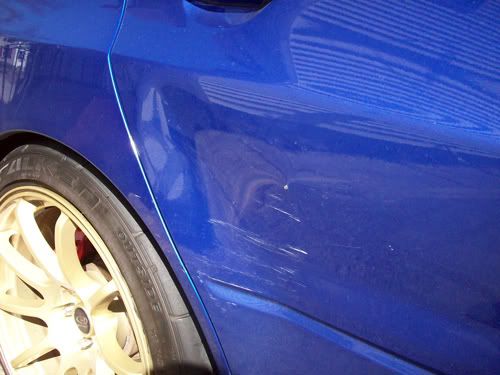 *only real flaw on this car, parking lot door ding/scuff*
the car is amazing, never given me a problem, never beat on. I have launched it once when I first bought it and the stock clutch began to slip, haha. In great condition, one minor ding/scrape on the rear pass side door from an idiot in a parking lot, but cosmetically inside and out its great. Tranny/dif/acd fluids all recently flushed by Dentsport Garage in Norwood, MA. Always changed oil 3k miles, mobil 1 full syn and mobil 1 filter.
ASKING $24,000 obRo
The car is very clean, and sound, I have always felt very confident in it compared to the junk evo's out there, never let me down!!!! Always maintainted religiously!