I have an 01 Lexus IS300 with 98xxx miles. It is the onyx black with NO mods whatsoever and has never had any mods done to it. The only aftermarket part on the car is the JVC dvd 7" touchscreen. It had an amp and 2 in speakers but I took it out and sold it.
it still has all the wires for it though, all you have to do is just hook yours in. It also has a laptop/ipod hookup. I also have an extra set of oem wheels with tires on them just in case I ever needed to replace anything.
The bads are: It has a reconstructed title due to water-damage. I don't know how high the water was so please no questions. The interior is perfect, and as far as motorwise is great. Timing was done before it was needed at 88k miles.
2 electrical problems: The hazards come on when you use the left/right turn signals. The other problem is the tail lamps sometimes don't come on. Checked fuses and bulbs. Brake lights, headlights come on, but as I said, tailamps don't always come on.
2 body problems: No front bumper. Got it taken off by a truck, my fault but there's no damage at all to the hood, bumper support nor ac condenser. There are three long lines going from the fuel door to halfway of the front fender, not deep.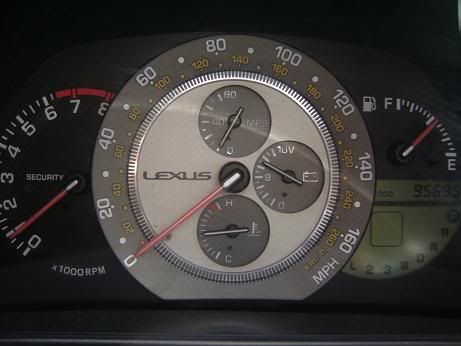 **Car Without the Bumper. As you can see no damage at all.**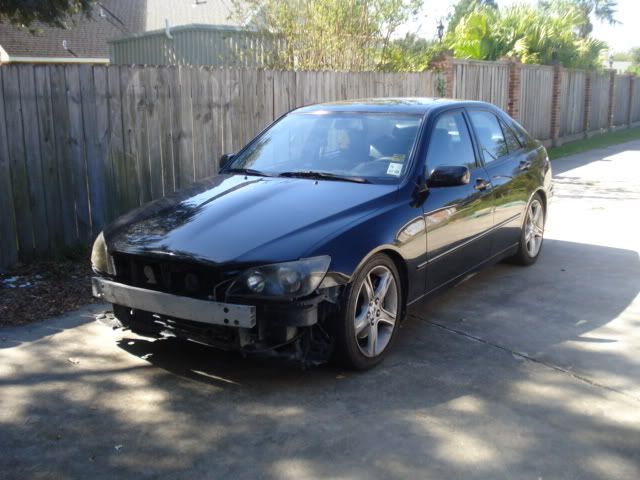 **So for all these problems with the title and all, I am asking only 6500 or trades. As far as trades I'm open to all trades. Preferbly Eg hatches or Ek hatches or just a k series swap(The motor, tranny and ecu and the misc. parts for an eg/ek swap.) . Willing to negotiate and throw in cash on my side if it's reasonable. I live in the New Iberia/Lafayette area in Louisiana. I am open to questions but if you do not like the price or the car, please do not whore my thread. The name is Tony, pm or email. Number to reach me at is 337-339-5545. Thanks for looking guys.**