Just thought I'd share my ride with y'all, enjoy!
Heres a video and photo of me on the Nurburgring, first time. I know I have alot to improve on, but this is the first time I've done something like this. Enjoy!
http://www.youtube.com/watch?v=LHTmOg2Aux4
Engine
:
Kelford 179a Camshafts
RBC ported to 70mm (shaved and ported by me)
Hybrid Racing Throttle body 70mm
Hybrid Racing fuel rail (w/ center feed tucked fuel line)
Hybrid Racing Oil Cap
Hybrid Racing PS fitting with tucked PS hose
RDX 410cc Injectors
Injen 3.5" SRI converted to Cold Air (turned intake down and routed it to fender liner and added a section to route it just like a normal CAI. Also relocated washer bottle to passenger side. So now I have a 3.5" Injen CAI instead of the 3" available CAI's)
OBX v2 Race Header
Greddy SP2 cat-back
Hondata K'pro and IMG
Innovative 85a engine mounts
K&N breather filter
JDM Oil Dip-Stick
Tuned by Magnesium
Tranmission
:
Hybrid Racing Shifter = Badass!
M-Tec Race Springs
Exterior
:
JDM Front iS H Badge
JDM Rear iS H Badge
JDM Front Type-S Badge
JDM Rear Type-S Badge
JDM Integra badge
Honda H center caps
Rear wiper delete
Interior
:
JDM Integra Type-S Door Sill Plates
JDM Coin Holder x2
Strut King Pedals
Skunk2 Shift Knob
Black Suede Shift Boot w/ red stitching
Steering Wheel Honda H badge
Red LED floor accent lighting
White LED dome lighting
Suspension
:
Comptech Lowering Springs
Ingalls Rear Camber Kit
Brakes
:
Russell SS braided Brake Lines
StopTech Performance Front and Rear Pads
Other Dress-up Items
:
Skunk2 Valve Cover Washers
Tucked Brake Booster Hose (drilled and tapped bottom of RBC and flipped Brake Booster and capped the port on the RBC)
Battery Relocated to hatch
Shorty Throttle Cable from Spaz, thanks!
Various hoses, cables, and wires either tucked or deleted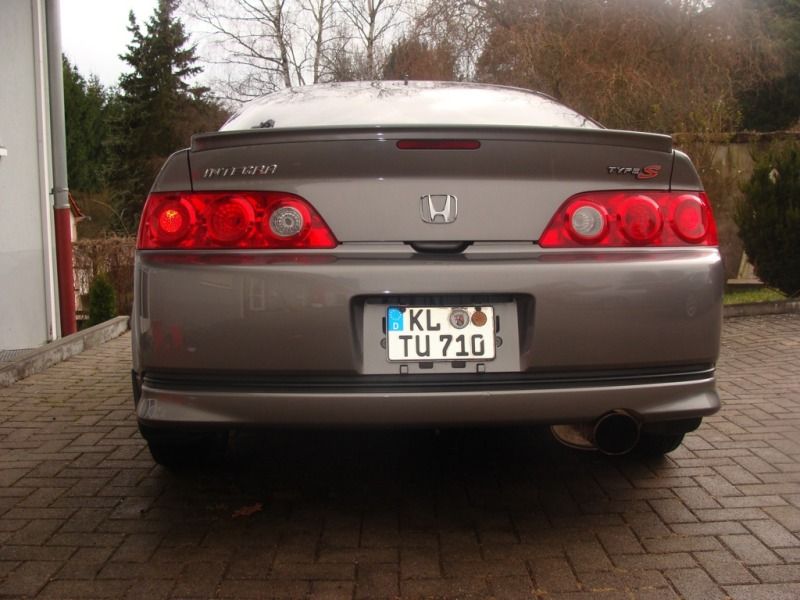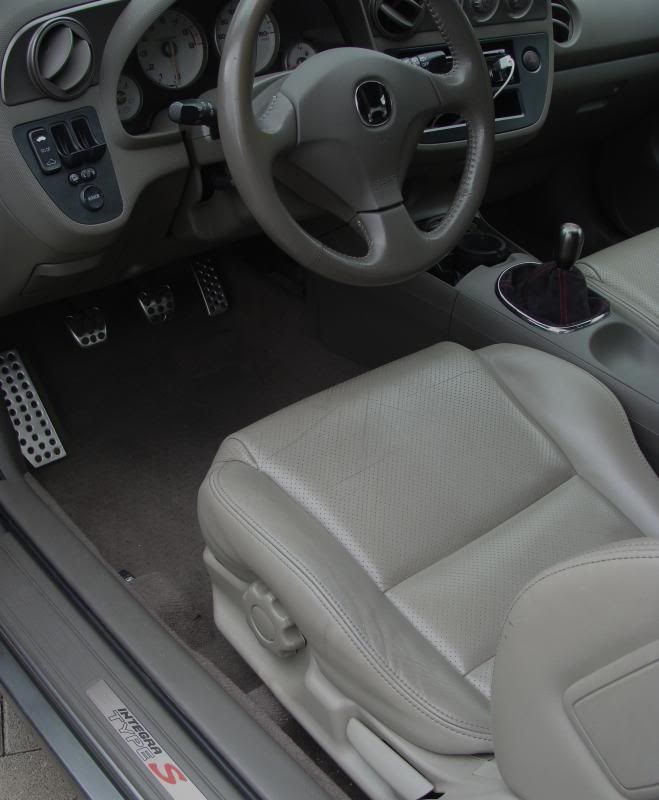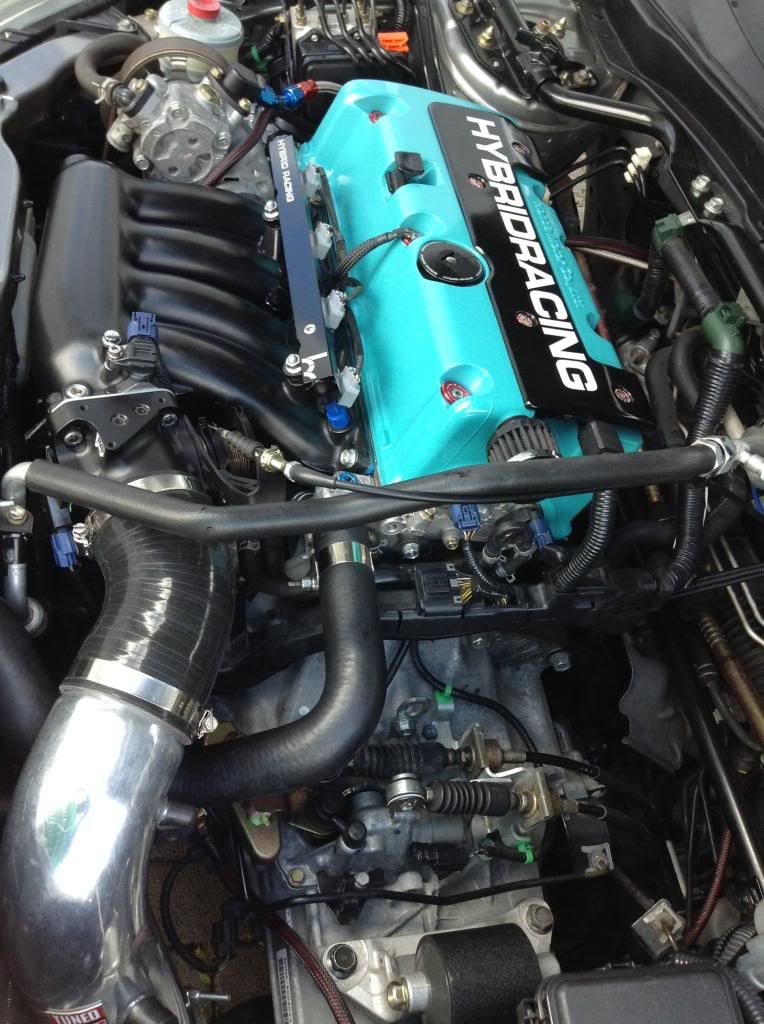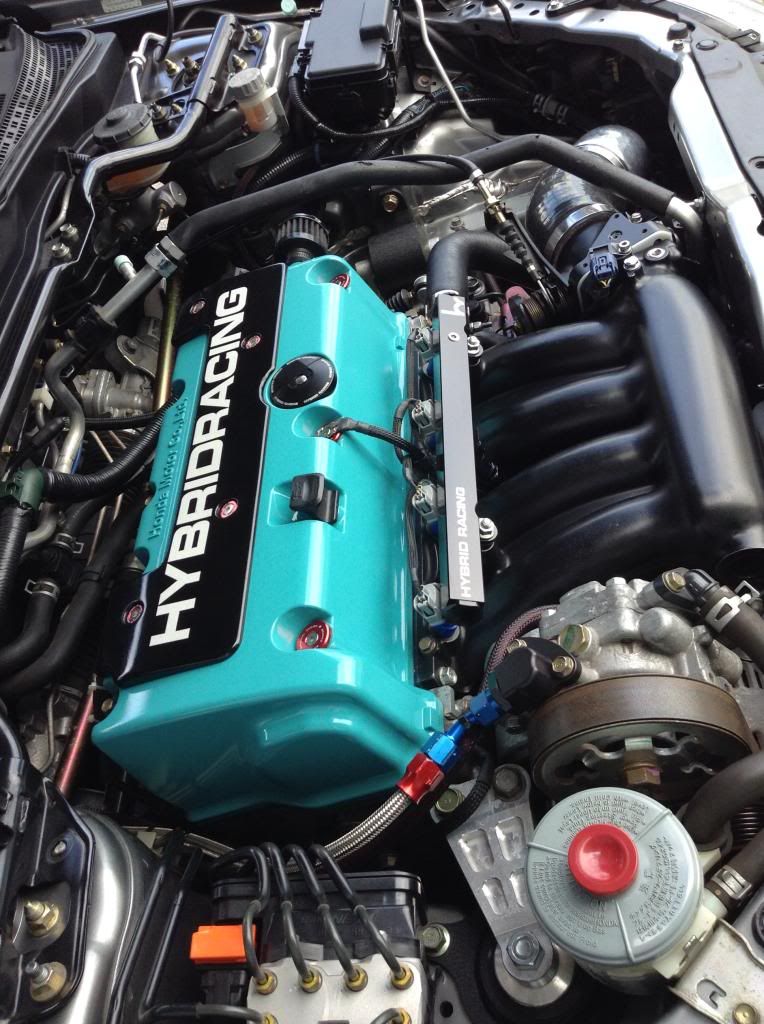 Here's one with the battery in the hatch. One cable goes straight to the Starter and the other goes straight to the Fuse Box. Used 4 gauge and each line has a circuit breaker.
Also got the Hybrid Racing Shifter installed. This shifter is awesome, I really like how adjustable it is and it's the nicest feeling shifter I've ever used.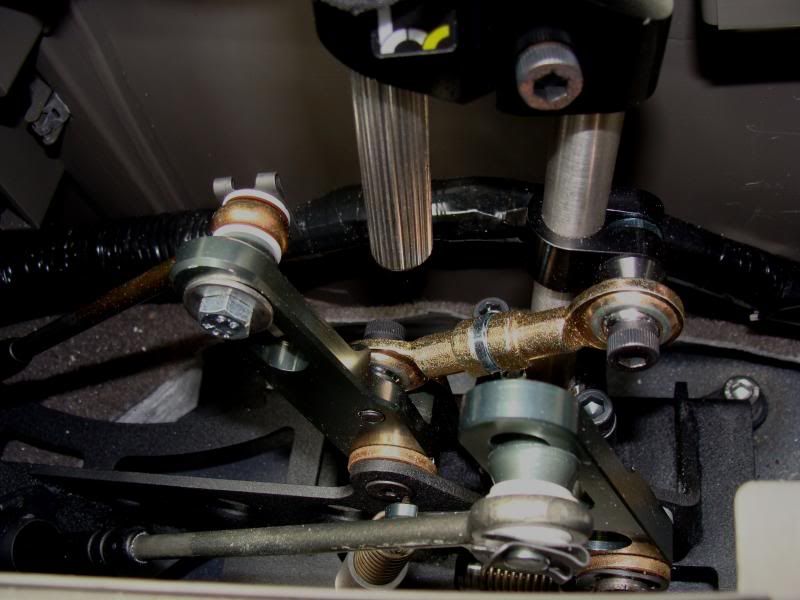 Here's Magnesium's estimate of Hp and Torque, with stock header and also with the race header.
Magnesium's new estimate with the Kelford 179a cams!