Discussion Starter
·
#1
·
Just wanted to share my experience with some parts i've been playing with this pass year to show what kind of gains i've gotten out of the parts I've invested my money into...Last year was a rough season for me... I went out to 3 races and in all 3 races my car had nothing but problems. mostly electrical. I spent most of the winter resolving that issue and come to find out that the engine harness i made lacked some shielding around some vital signal wires causing the computer to shut off.. Last year my motor made 295HP basic k24 with full dome pistons mild ported head with stage 3 skunk cams on 52mm TWM's. I always new that the motor had another 30-40Hp without even touching the inside. First thing i replaced was my dinky throttle bodies and got some real ones..I contact Scott of Kinsler Fuel injection and got setup with set 62mm with 2mm oversize window port at 10degree taper...here is the difference from the just changing out the throttle bodies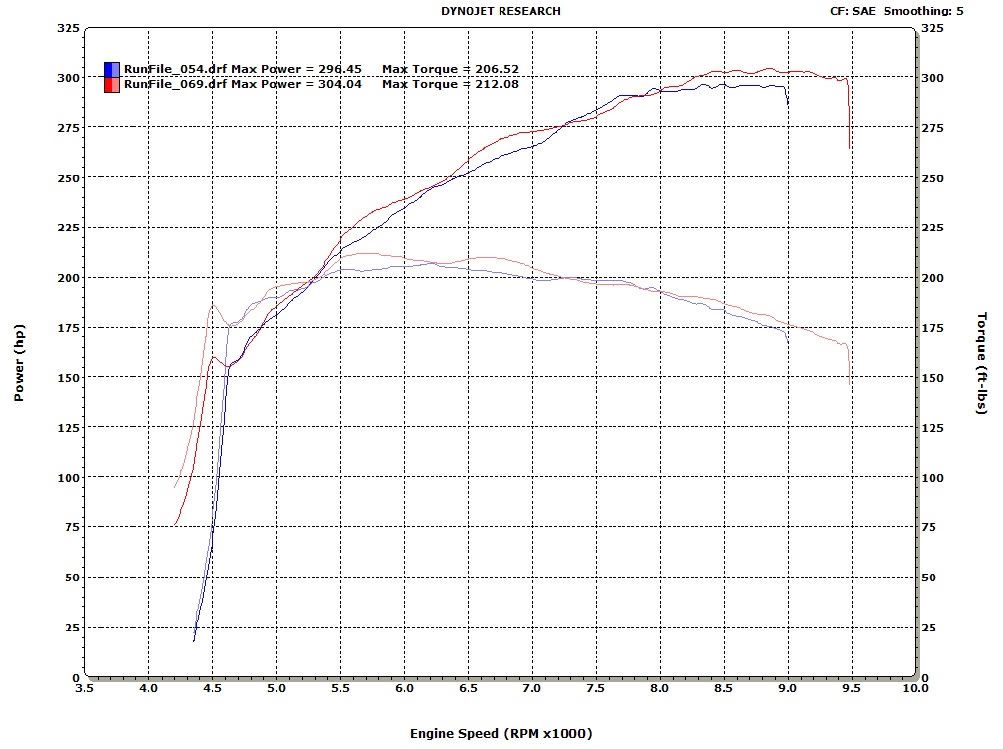 To be fare i picked out the average HP dyno's on high side..on some pass i picked up much as 12HP average i would say was around 9HP from 8-9 grand.. exactly where i expected to pick up..
So with the switch over to the 62mm gaining more top end i experimented with a new header design one that doesn't change to much in pipesize and collector size but more focused on the length as now i have a motor that operates as high as 9500RPM This new header design is an overall 2 1/2" shorter then the previous header i ran...The only bad thing is didn't get a chance to compare apple for apple on old and new header because i cut the old one up to make the new one...
old header
Along with this new header i installed a 3 stage dry sump oiling system
When i got the car back on the dyno i was in for a surprise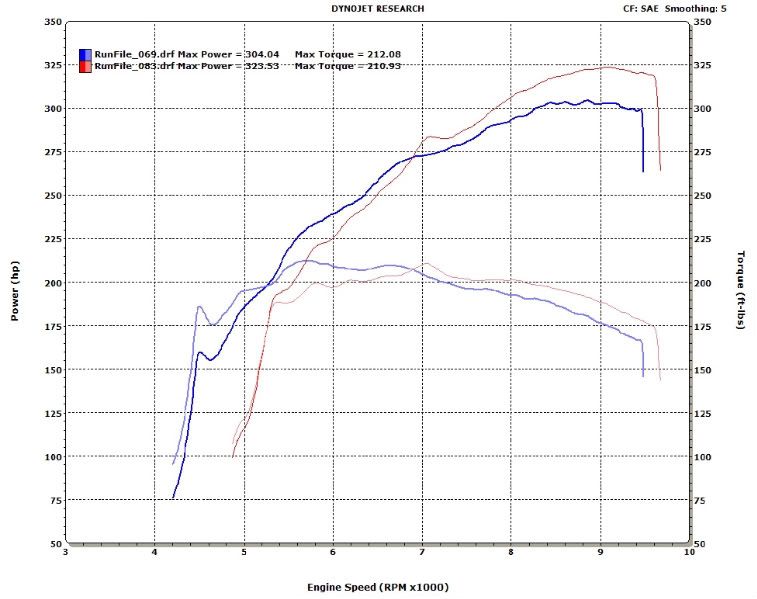 Night and day difference in what i made over without the sump.. I was told prior to install of the sump system to expect about 15hp gain but from the graph it shows i picked up 18-22hp and the power band had shifted due to the fact i had altered the layout and length of the header...
Back to Scott at Kinsler he wanted to to try out his upper rail kit for my 62mm and i was told to expect about 4-6 Hp from changing the positioning of the injector and boy was he on the dot...The upper rail kit was a breeze to install and Scott also sent me a set of dummy injectors to plug my primaries that i wasn't going to use anymore...
here is the difference between the switch from bottom to top.. With the initial install it took us a few runs to fine tune the fuel mixture as it ran very rich without pressure change. I would guess that it is mixing more effciently and causing the rich mixture..
Here is an over all graph of all the different things i've tried to make more power and to see the difference in graph change..
So with some decent power i got chance to run the car this pass weekend...
http://www.youtube.com/watch?v=NIrFbXaT98s
i trashed second gear again so my 1-2 transition is not as fast i would like but i still got it to go down...with a new ppg 4 speed box coming in 2 weeks.. i hope that i will be excepted into the all motor 9 second club... till then..
NOTE:car is weight in at 1600lb my BOTI weight for my car running a smaller 2.4L oppose to a 2.6L