Wow, that's a lot of work on that front. I am looking forward to see it painted.

I hope the TB issues will be gone by the new TPS. Good luck with it!
Thanks! I got the K-Tuned TPS installed, sets properly to 0º throttle angle at rest stop without anyway issues. I had to remove the TPS connector from the harness, and repin for the RSX type S switch - and dropped the blue connector down into the bay... took me 20min to find it, had to jack the car up in the rear & hunt for it. Finally found it wedged into the balljoint/control arm.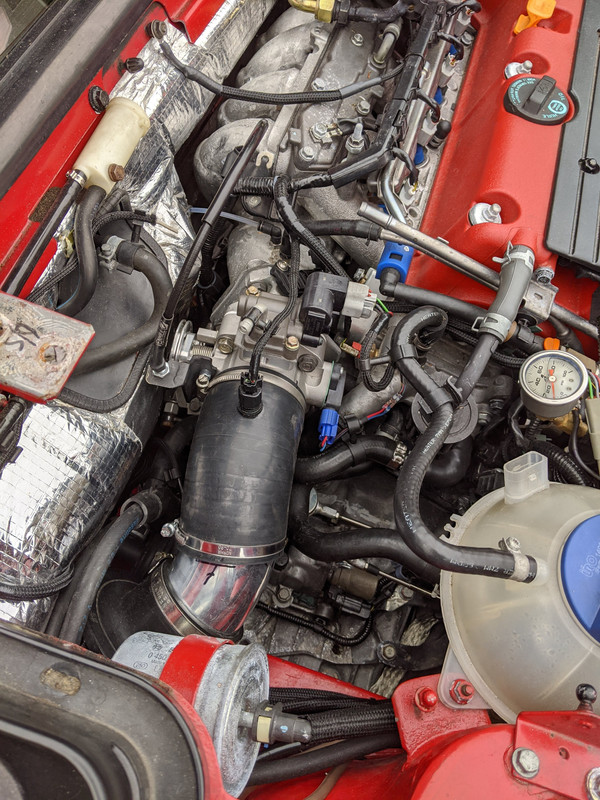 I fabricated filler sections to streamline the nose/spoiler connection. The details around the spoiler/vertical overlap had to change. Cut back the existing panel to provide about an inch overlap for bonding the new piece flush with existing.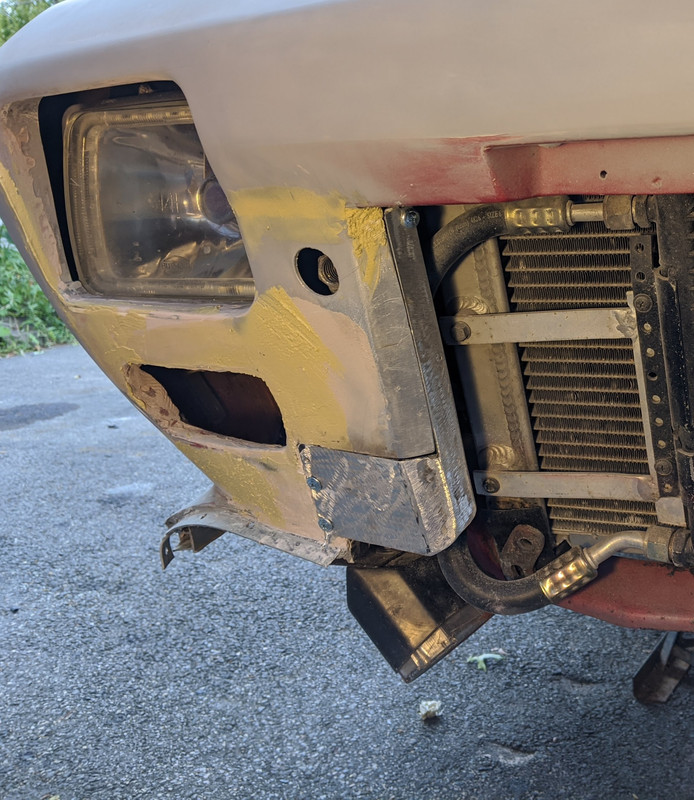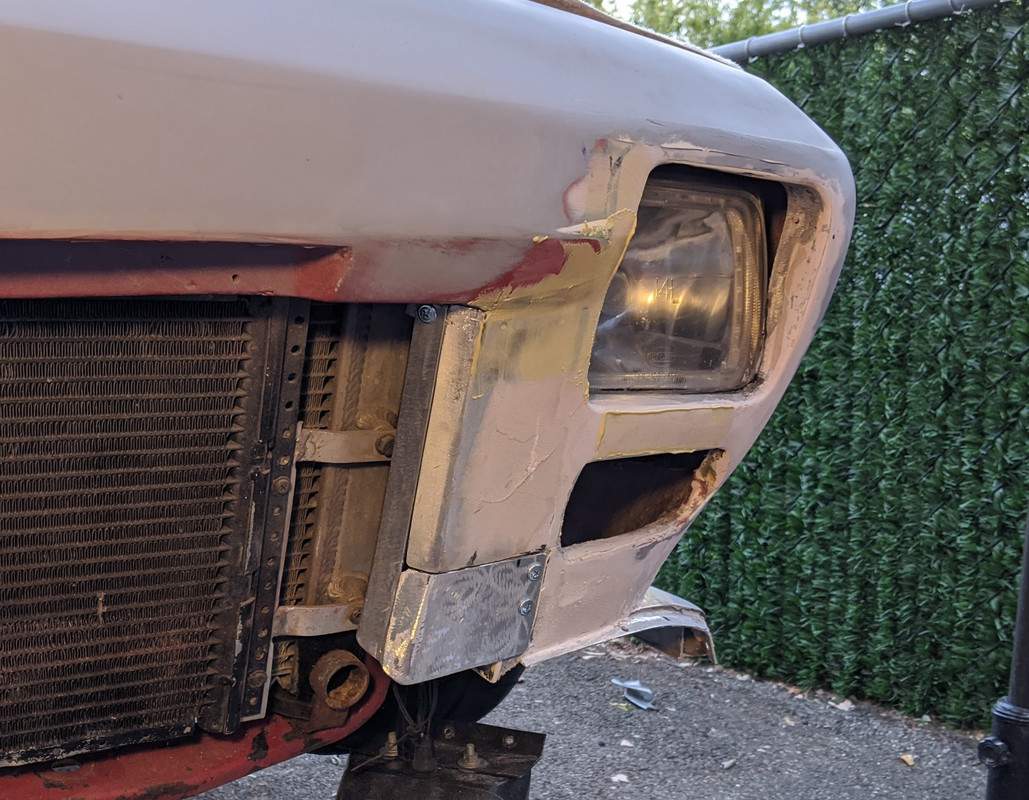 difficult to tuck the spoiler into place as is - the inner corners interfere with pivoting the uprights under whilst overlapping the outer ridges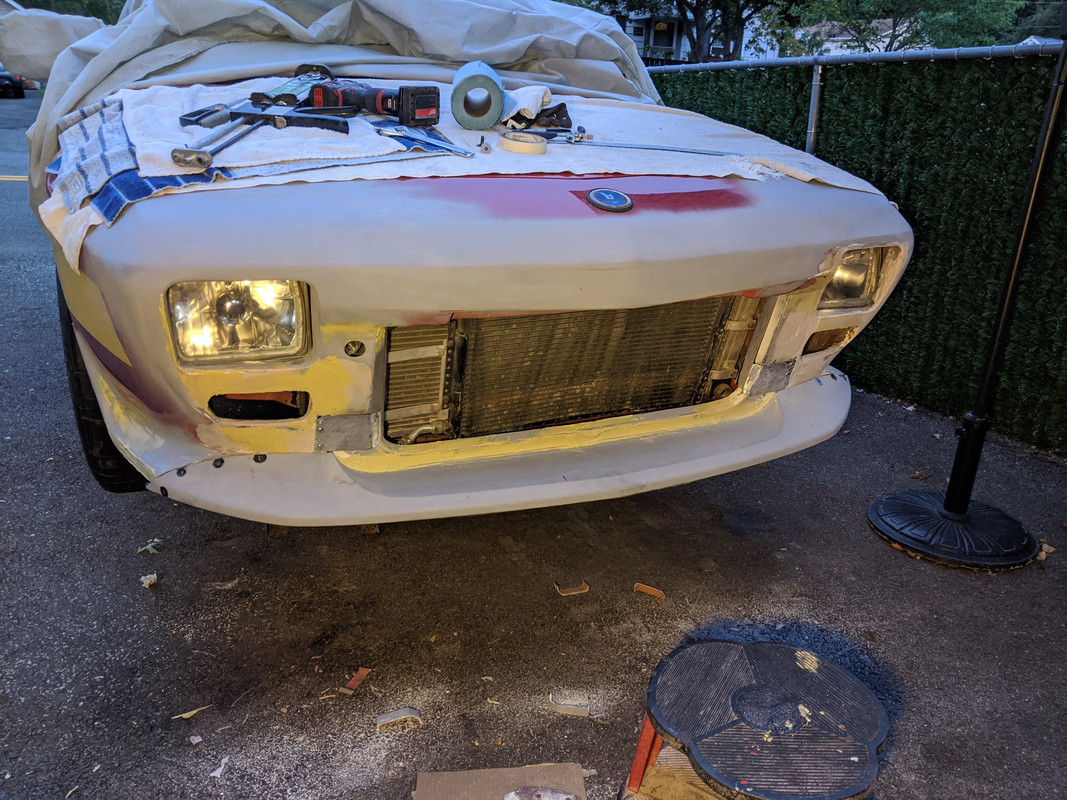 sections bonded so I can move on to filler work tomorrow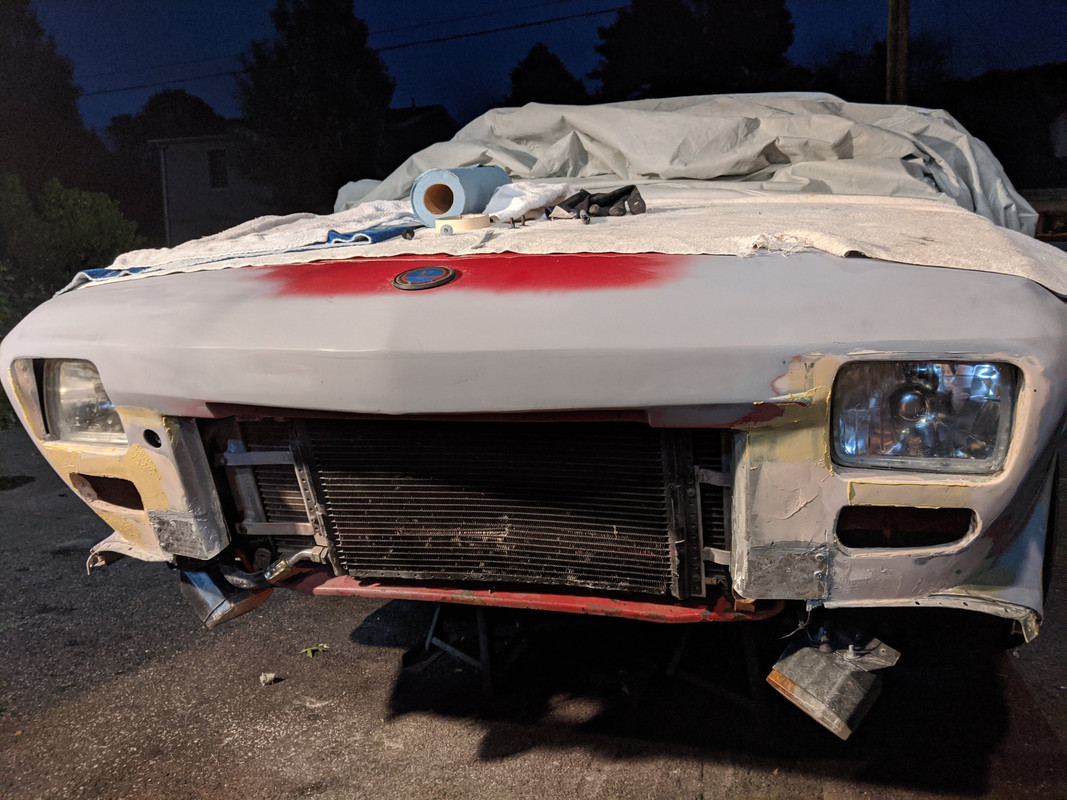 spoiler uprights cut down to 2" to get it to tuck under. Still may need to angle the inner corners uphill to ease the fitment.