Slowly working on my K24a3 drivetrain conversion. Car is a 1987 Bertone X1/9. Just finished up the wide body conversion this past summer, so now I'm ready to chop up the engine bay
.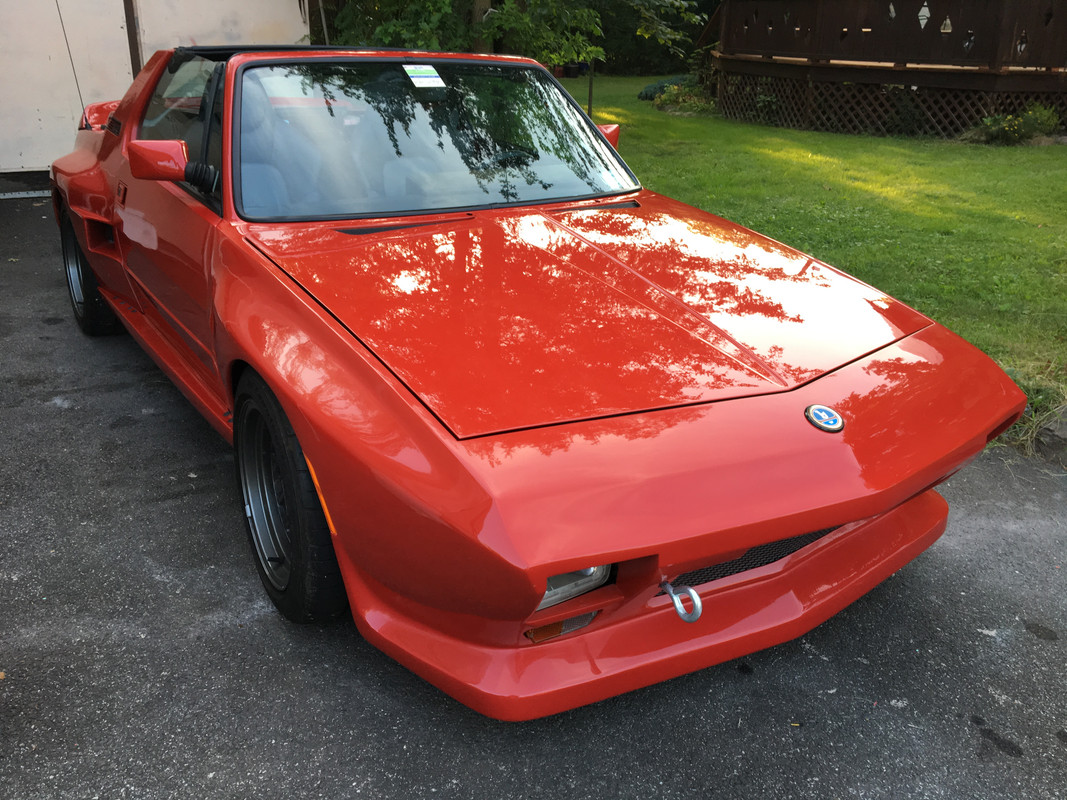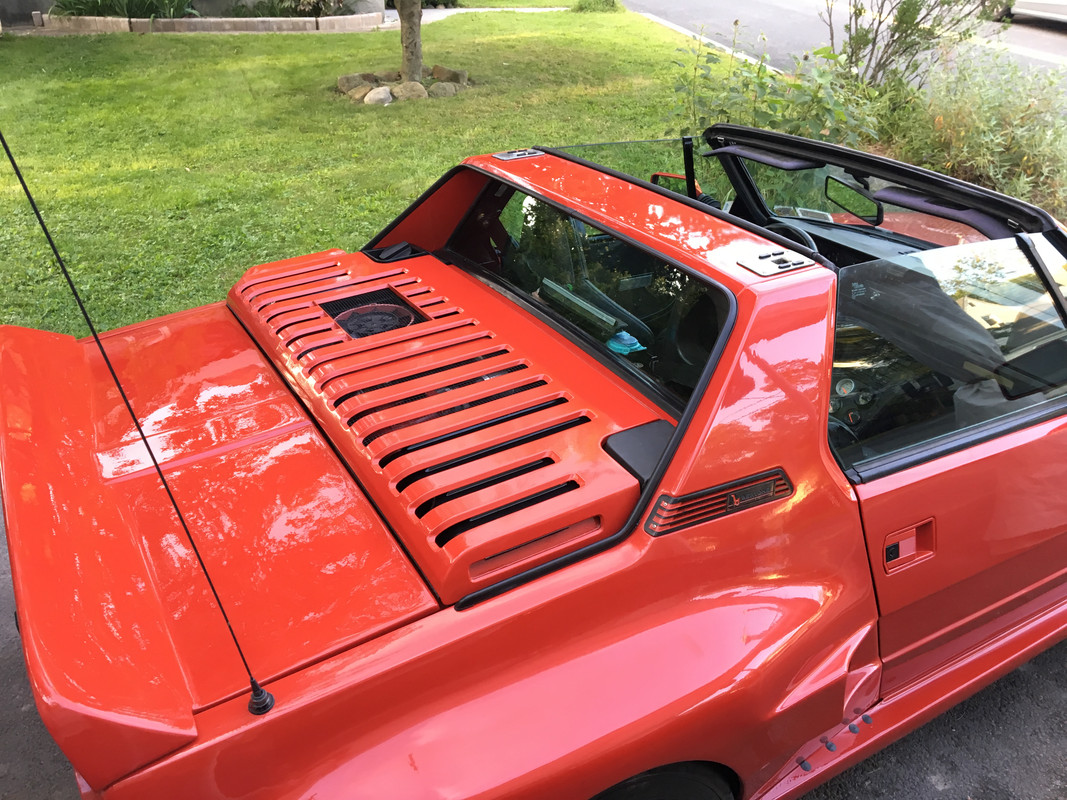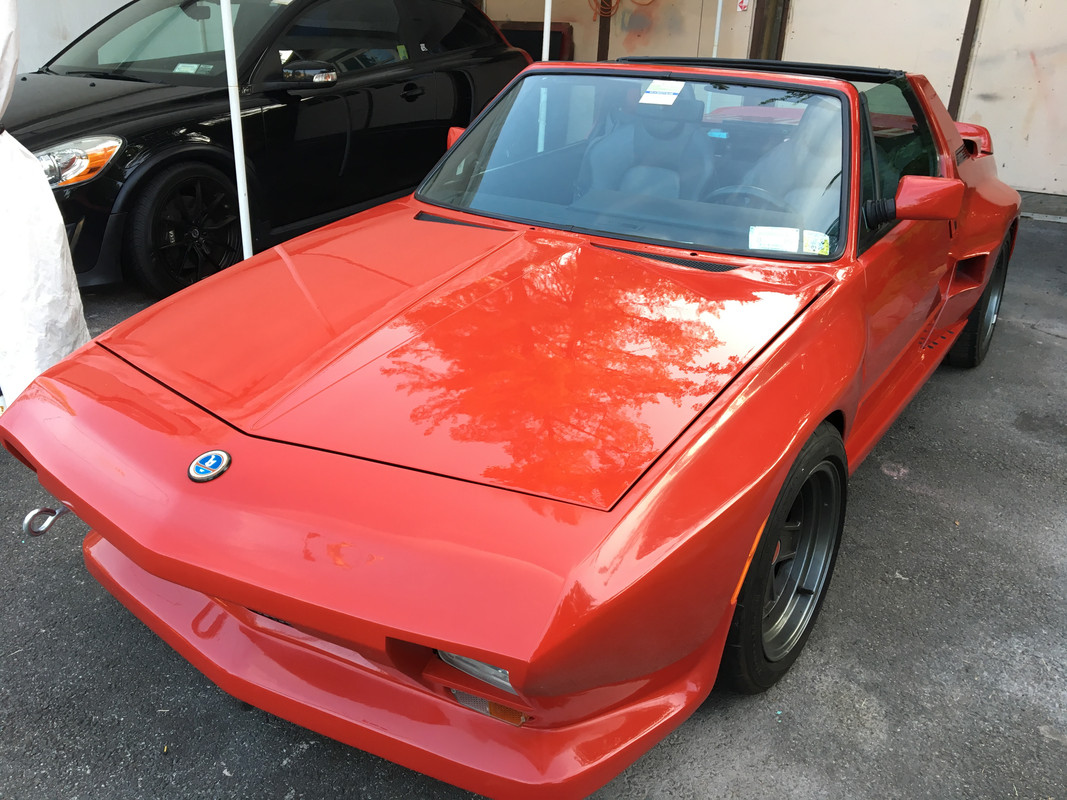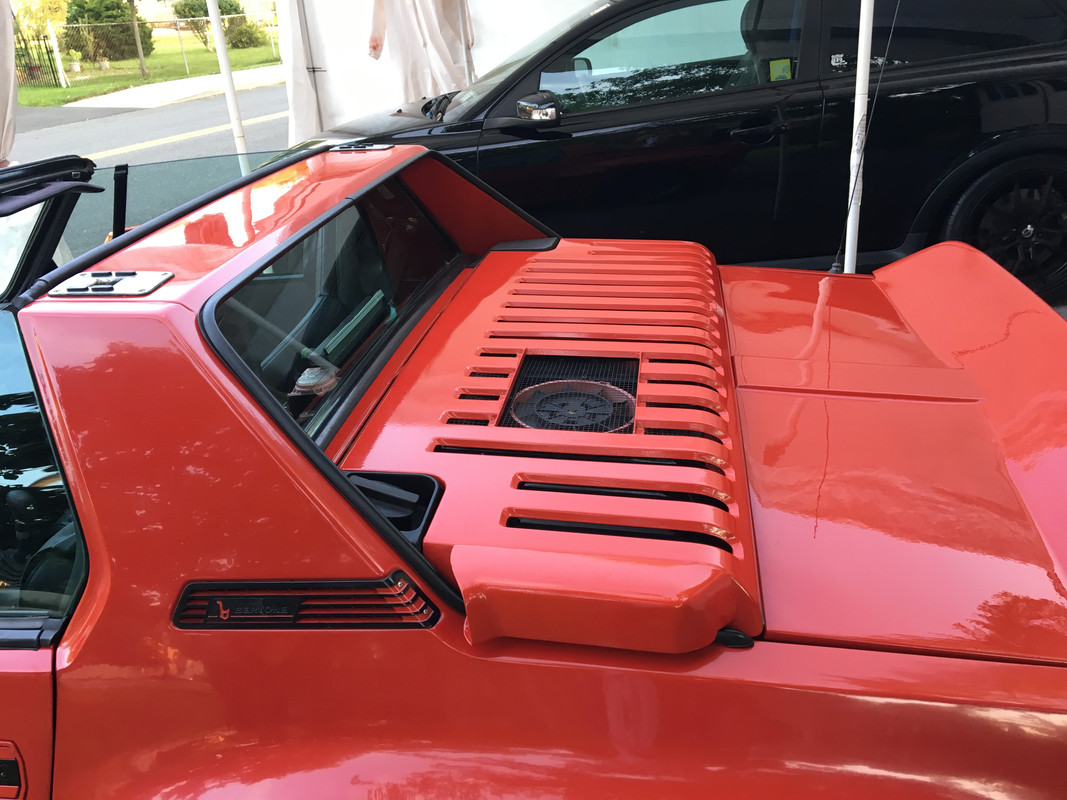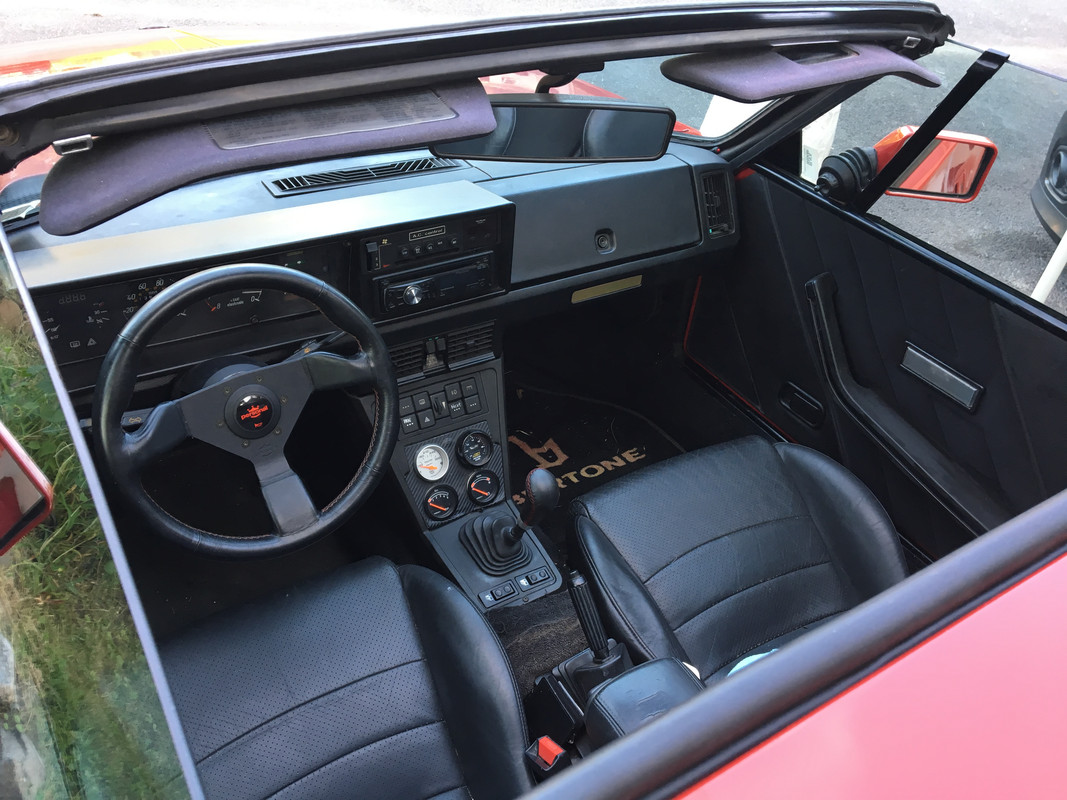 This has been done before, so there is a subframe kit which includes mounts, custom axles, shifter & cables.
Motor & trans came from a JDM importer in CA. 2005 TSX, 65K drivetrain.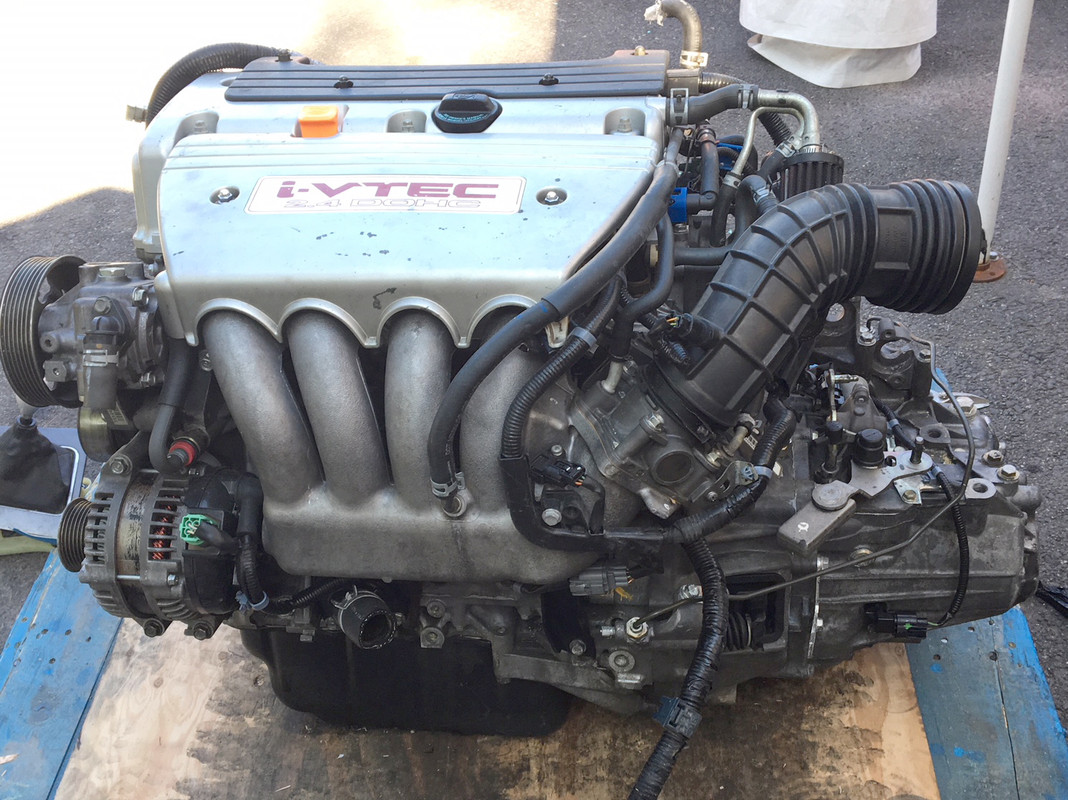 Kit is designed for K20A2, so I had to swap the shifter module, right inner axle, oil pump/baffle/pan for >'04 RSX style.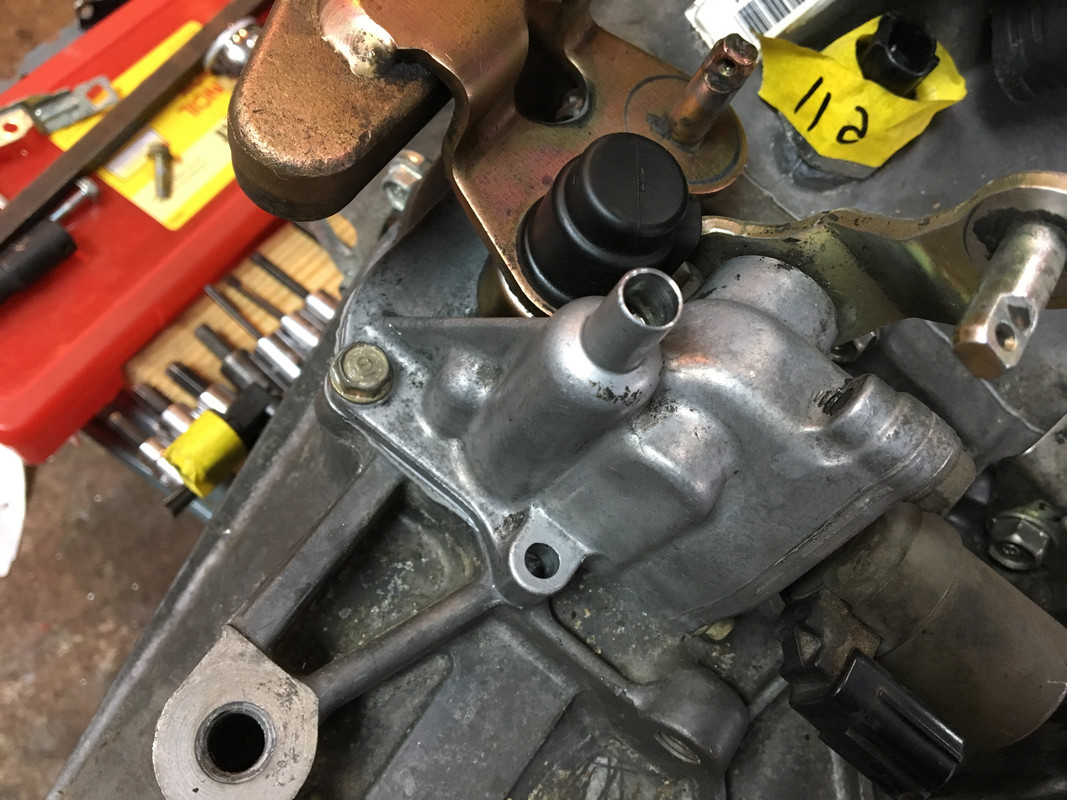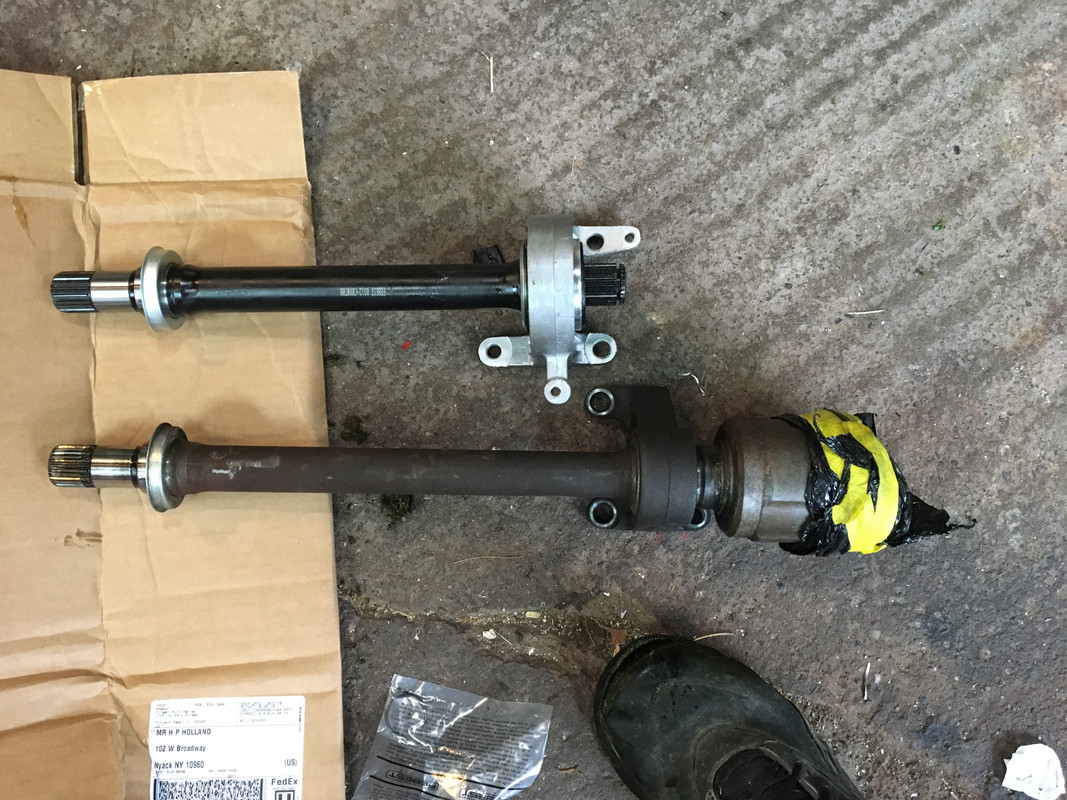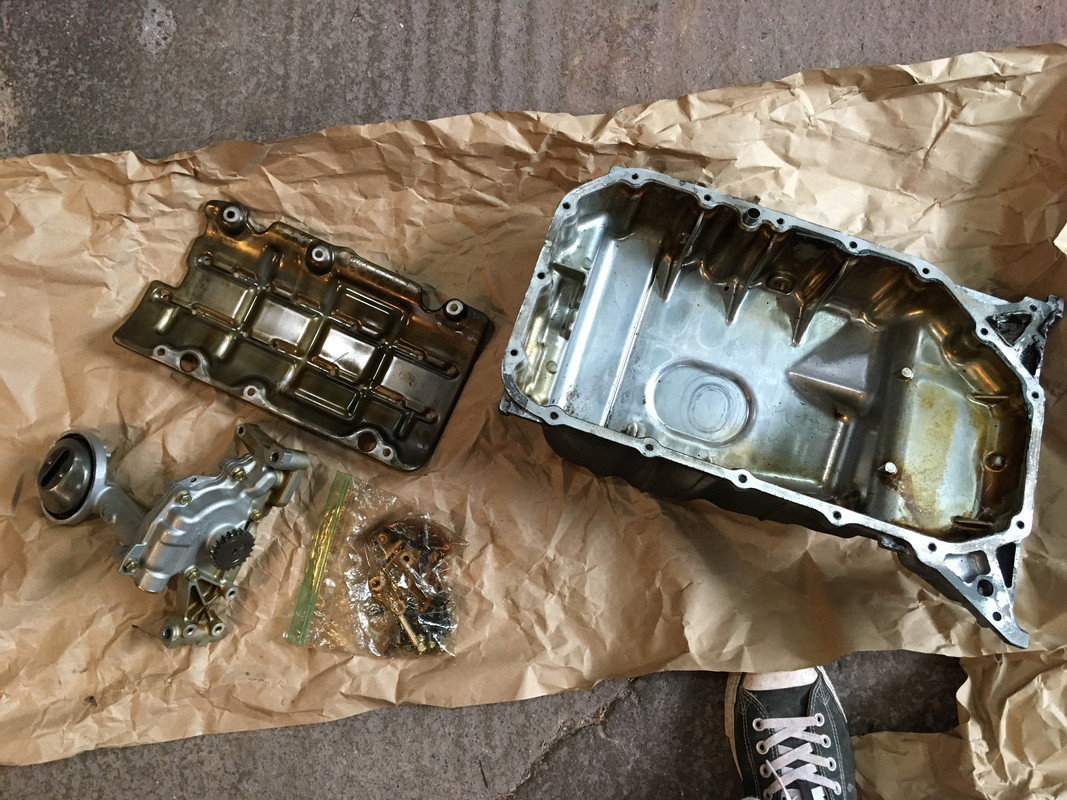 Using K-Tuner modded '04 accord (drive by cable) ECU.
The cooling system, intake & exhaust need to be modded to fit the chassis. T/stat is Volvo C30.
made a custom adaptor to mate that to the bracket & stock pipes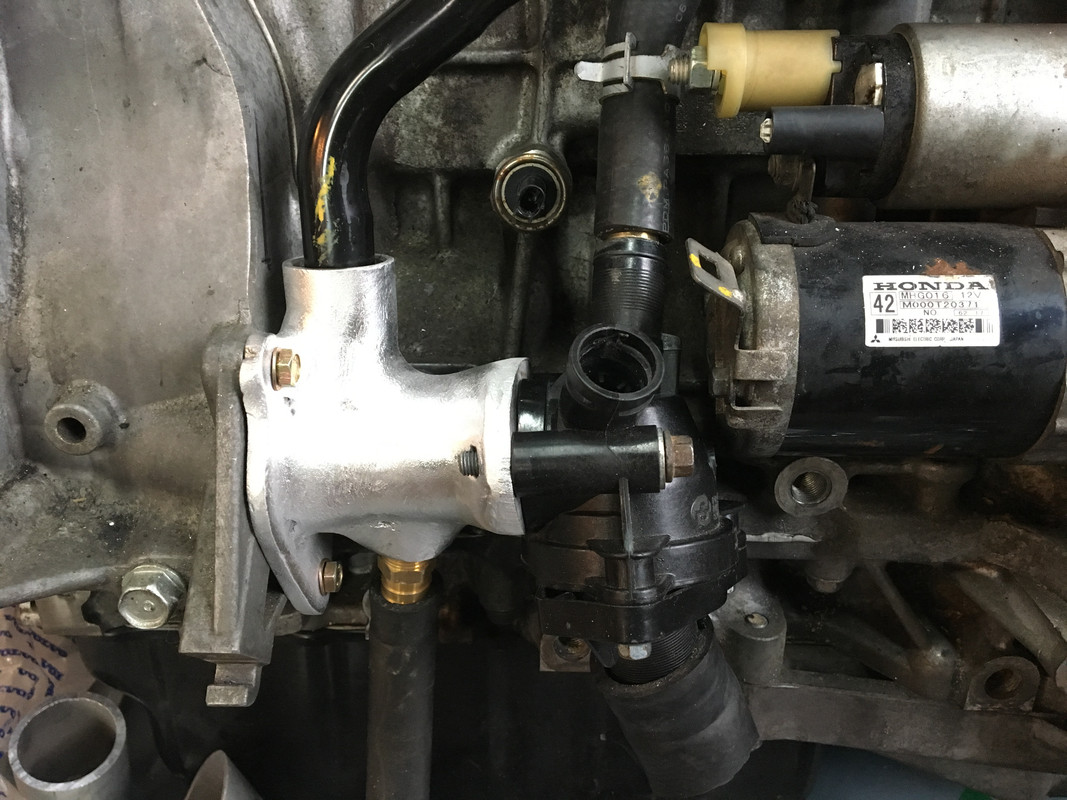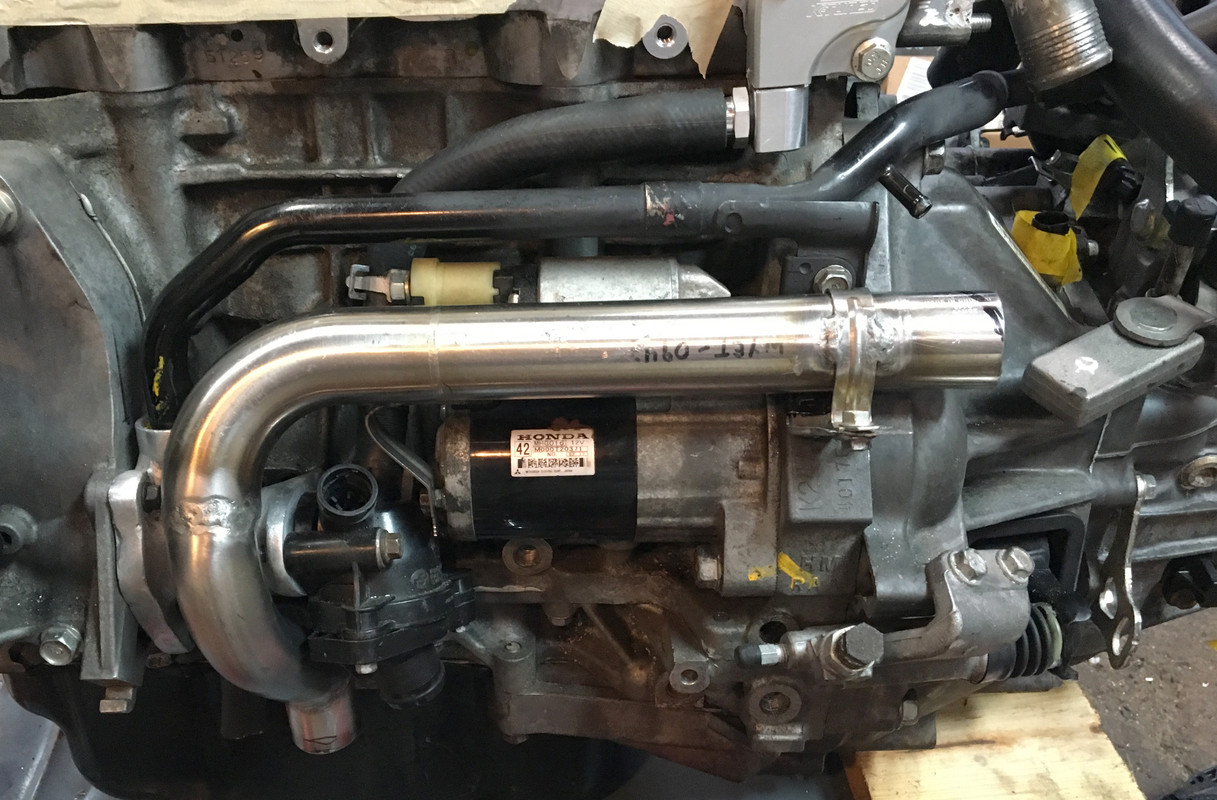 RBB Intake cut & wrapped under the runners. Intake sits up against firewall, so stock (PRB, etc) runners are not user-friendly.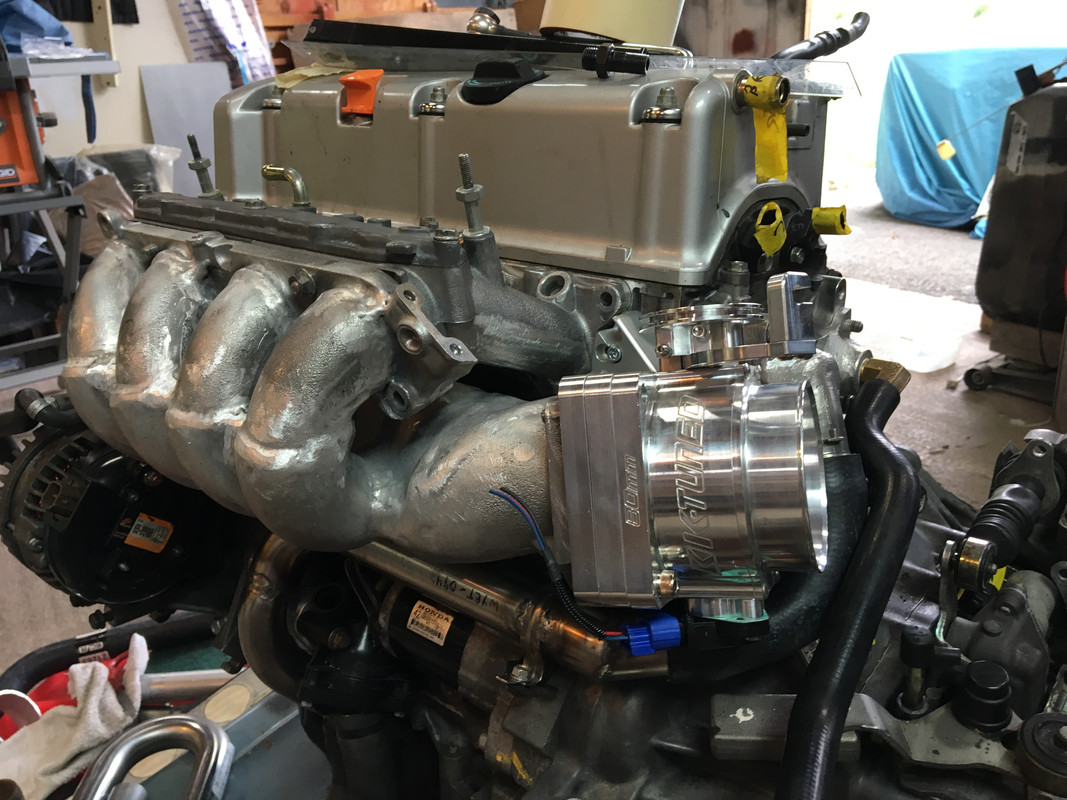 Built a header using 2" SS mandrel bends. Chopped the flange off the stock header. Length is dictated by chassis space.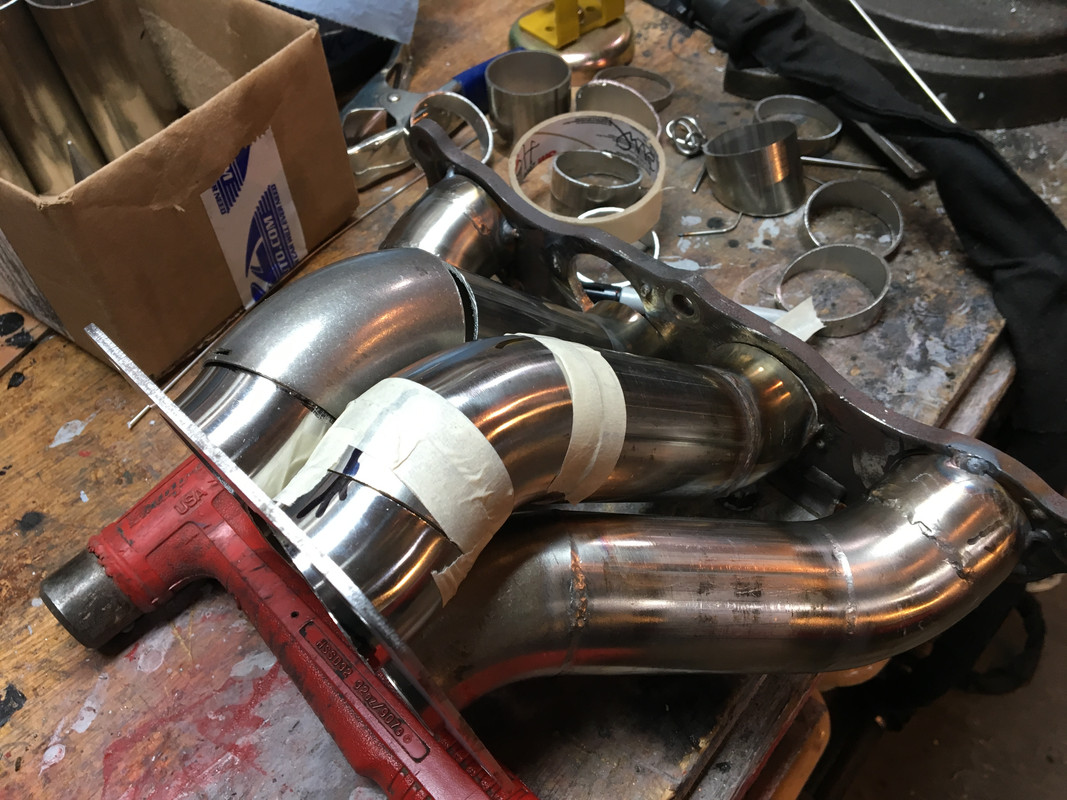 Cone engineering collector & cone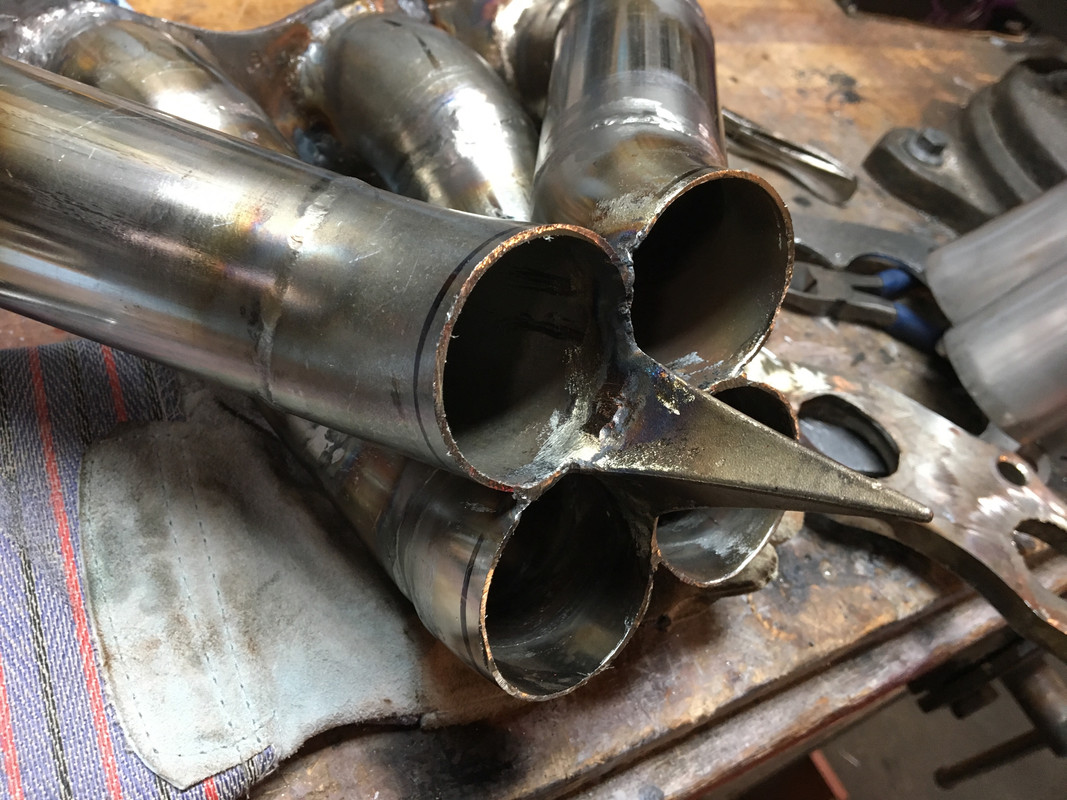 Collector can't be welded until I can situate the motor in the chassis.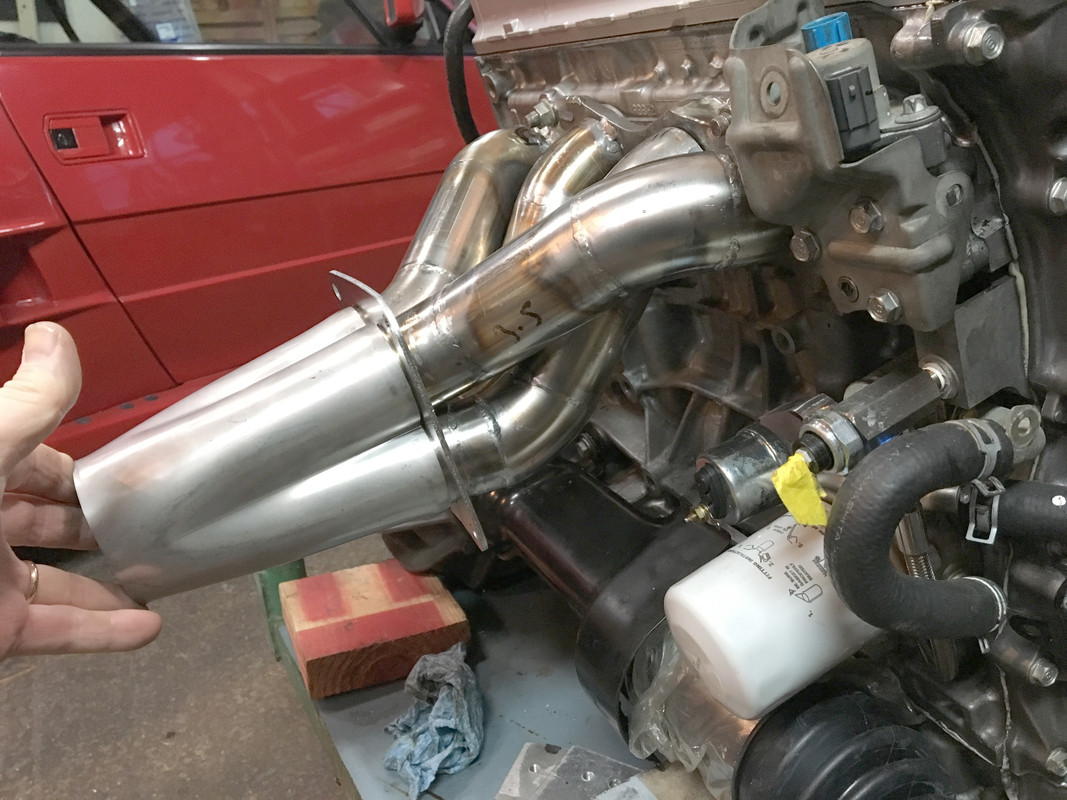 Chopped ends off stock cables & welded 10-32 ends to fit the custom shifter
cables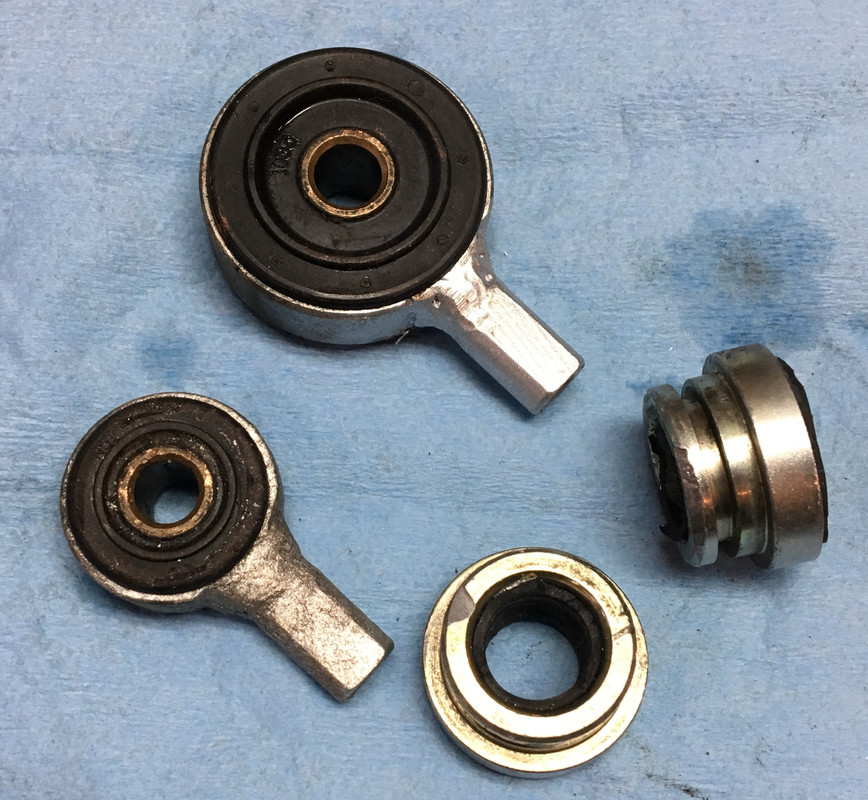 Bracket I made to hold the shifter cable bracket in the required orientation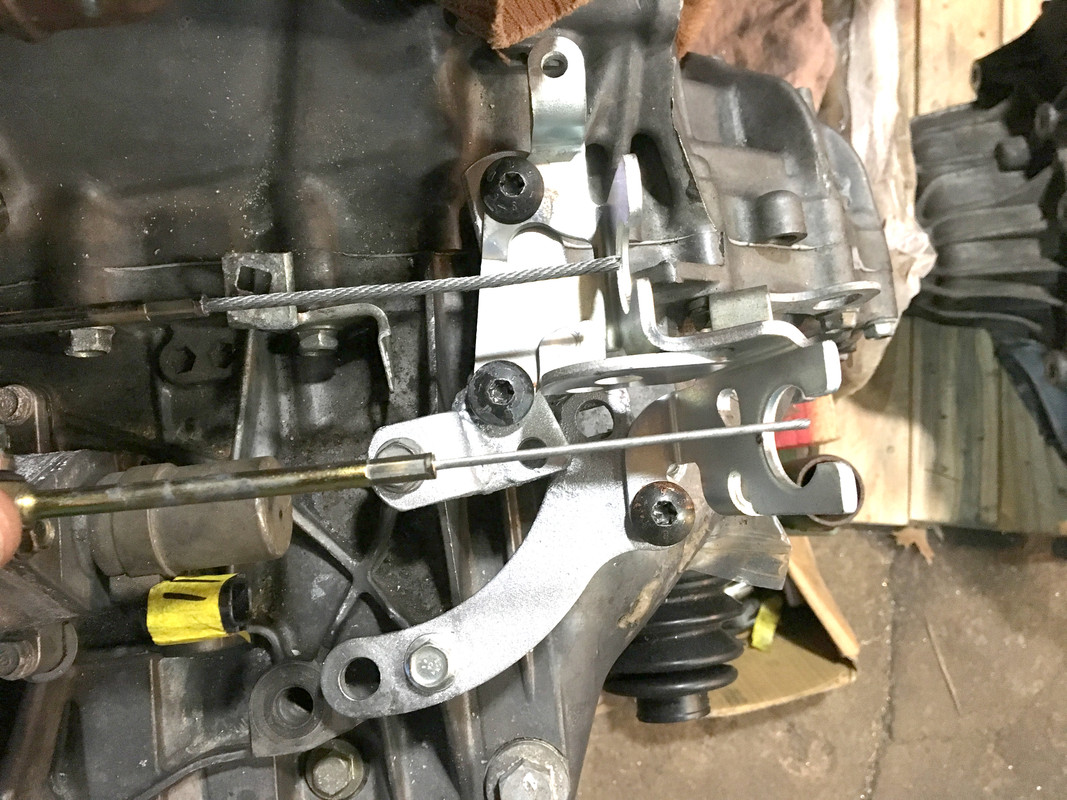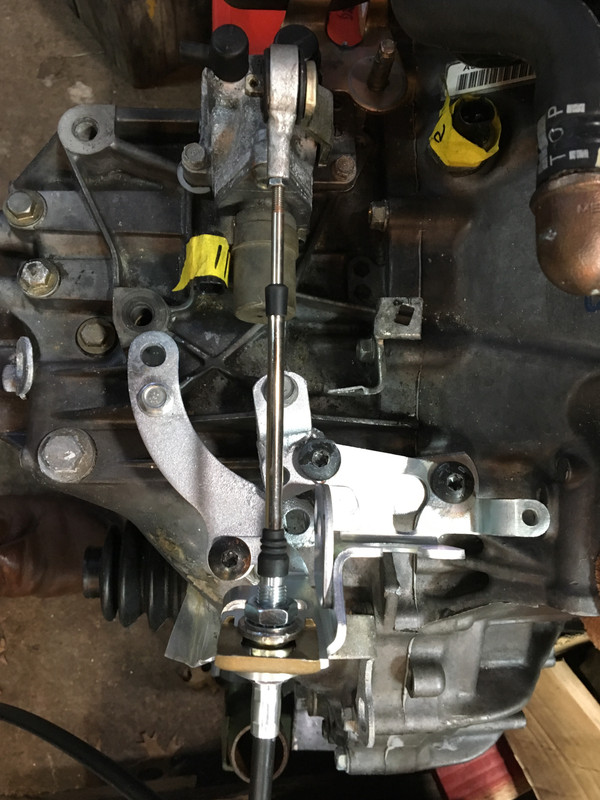 Should be starting on the frame cutting this spring, after I do the AWD conversion on my Volvo C30T5