Discussion Starter
·
#1
·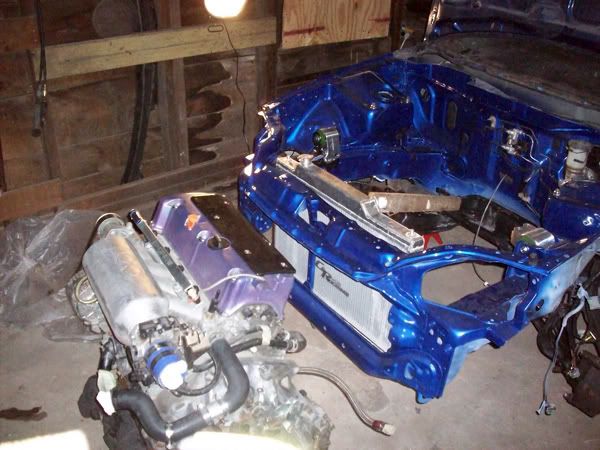 -The Full Swap
*2004 k24a1 motor w/ 32xxx miles
*04 rsx-s 6 speed trans
*type-s flywheel and NO CLUTCH
*NO INTAKE MANI (can get a type-s for $50 more)
*type-s TB
*starter/alternator/ep3 idler pulley setup
Not one hiccup, always ran mobil1 full synthetic and mobil1 filter. I put maybe 1k miles on this setup, its a beast, absolute perfect working/running order!!!
ASKING: $1775
PART-OUT PRICING
-K24a1 longblock, perfect running order, 1 step colder NGK plugs, ep3 idler pulley setup and serp. belt, the painted valvecover, and tapped -10AN oil pan w/ plug. No issues, ready to run the streets! $850
-RSX-S 6 speed trans, complete MINT! Always ran an equal mix of honda MTF and GM synchromesh, shifts PERFECT! $900
-RSX-S flywheel, low miles nice and clean! $75
-RSX-S TB w/ all sensors $215
-RSX-S Alternator low miles MINT $90
-RSX-S Starter low miles MINT$90
-RSX-S Slave cylinder, a must for your kswap. Purchased new, looks new, feels new, smells new. 2 miles on it. $70
-EP3 idler pulley setup, bolts, brackets and serp. belt for k24 no ac/ps $95
I think my prices are pretty fair, seeing as everything was bought new from acura or SUPER low miles from salvage yards/sellers on here. PRICES INCLUDE SHIPPING besides the motor/trans you must pick-up!