Discussion Starter
·
#1
·
Well some of you know me, some of you dont. My name is Kyle and have been on the site for awhile now, but have yet to post any builds. Thought I would share this build Im currently working on
Figure I'd give a little introduction as well. As stated my name is Kyle and oftenly called KJ. I'm from CT and work at a Local Honda Dealer as a Mastertech. Have been playing with/building Honda/Acura's for about 10 years and have done numerous builds and jobs all around CT & MA. Was always an H-series guy from the start hence the screen name. But got the K itch badly after going for a ride in a friends(NHSwaps) K20 EG.
All my work and future builds are all inspired by a good friend that most of you knew or knew of.................The one, the only Nick Haines (NHSwaps) :heart:
Well on to the Build on topic:
This 99 EK Hatch is a Friends car from eastern MA area that Im building for him. Relatively simple set up while using ALOT of the proven OEM parts. Car will be a daily driver and the weekend Auto-X'r. All work was performed by me and assisted by my right hand man, Chirs
Build will consist of:
- 06 K24A2
- 06 Z3 trans with Outer case swap
- K-Tuned Billet Shifter box
- 50* VTC gear
- RAA Upper guide
- HPT Autosport lower chain Guard (Amazing Piece:up
Thanks Scott!!
- PRB Oil pump
- RBC intake w/P2R gasket
- RDX Injectors w/Clips
- Powder coated DC Subframe
- GSR P/S Rack
- DTR Header
- K-Teller 3" Exhaust piping
- Magnaflow 3" polished Muffler
- HASport EKK2 Mounts
- Hybrid Racing P/S Kit
- HR Spec Griffin Radiator
- HR Fuel Rail, & lines
- Comp Clutch
- Koni Yellow's w/Ground Control Coilovers
- Hardrace Bushing kit, and front & Rear UCA's
- Painted Bay
- Wire tuck
I apologize for the crappy Iphone pics
Now to let the pics do some talking:
The pile of parts that were delivered with the car in a U-haul trailer, lol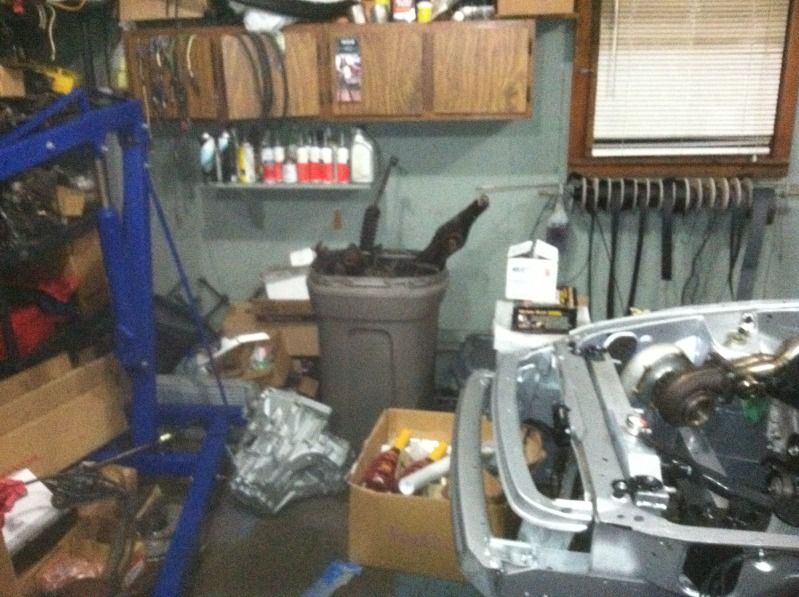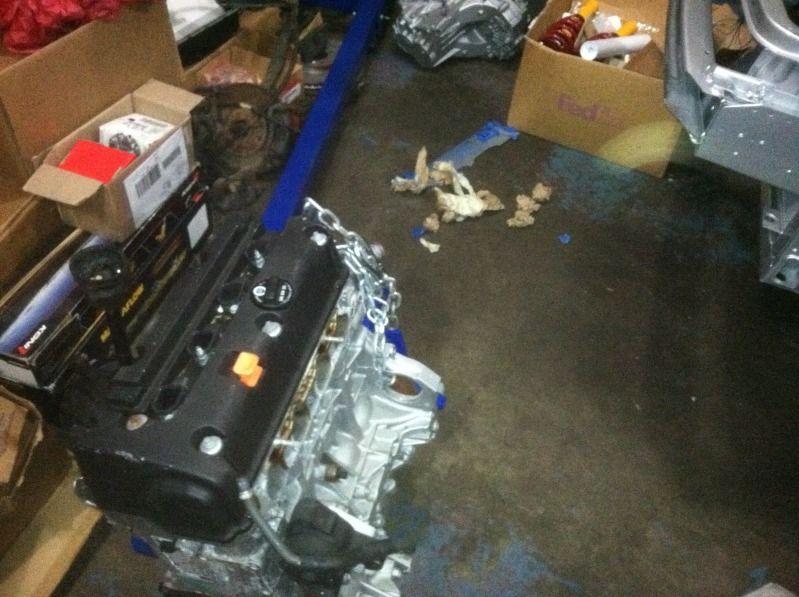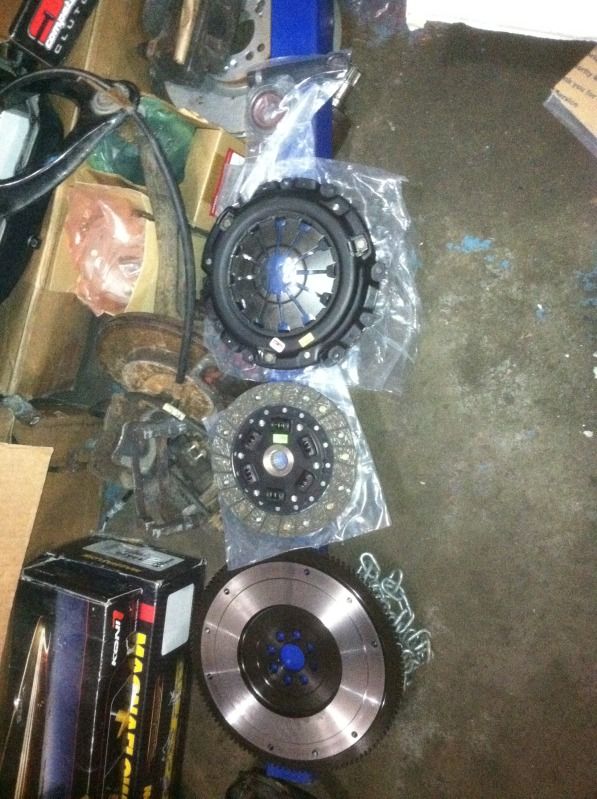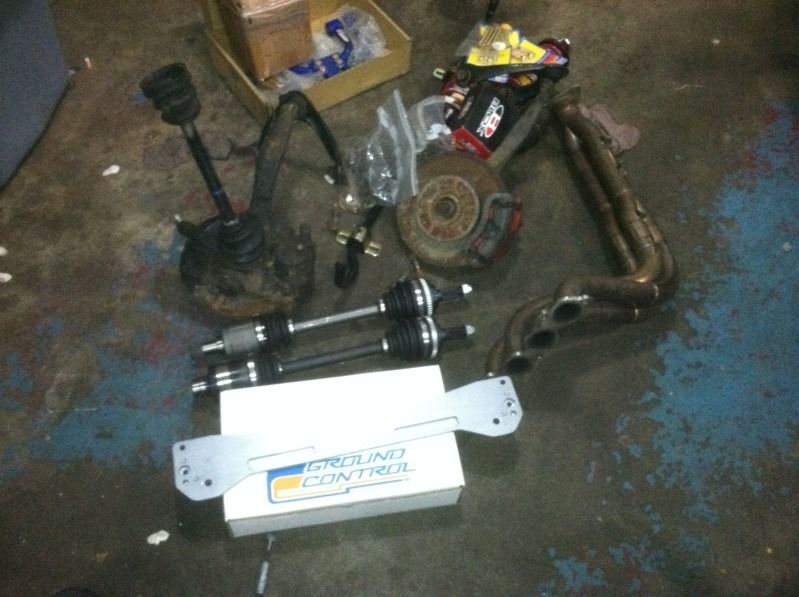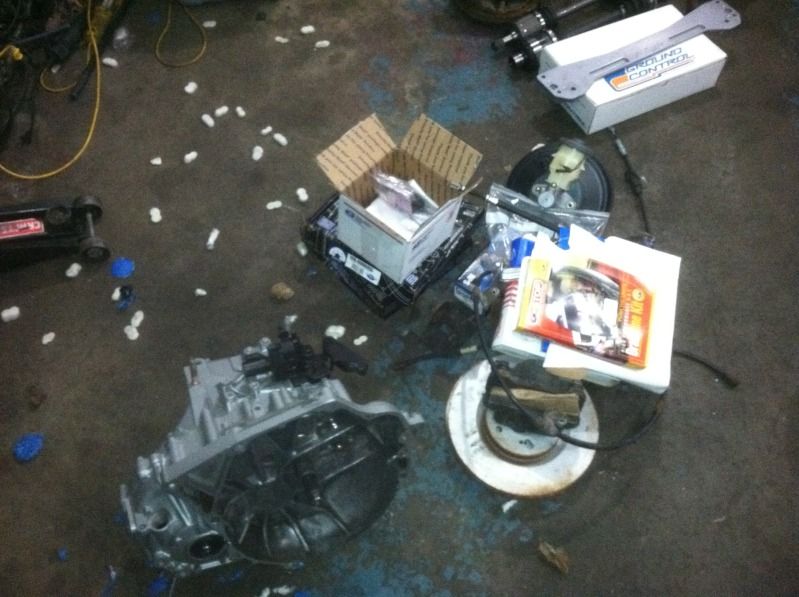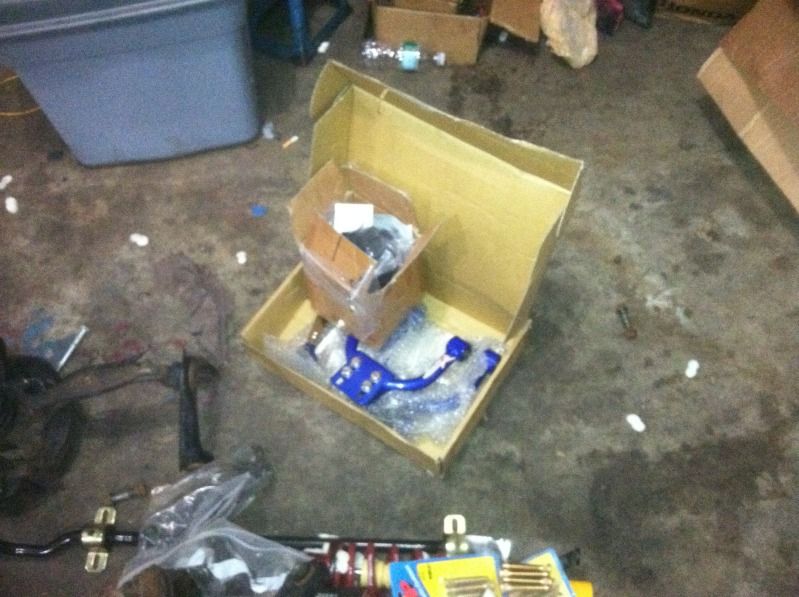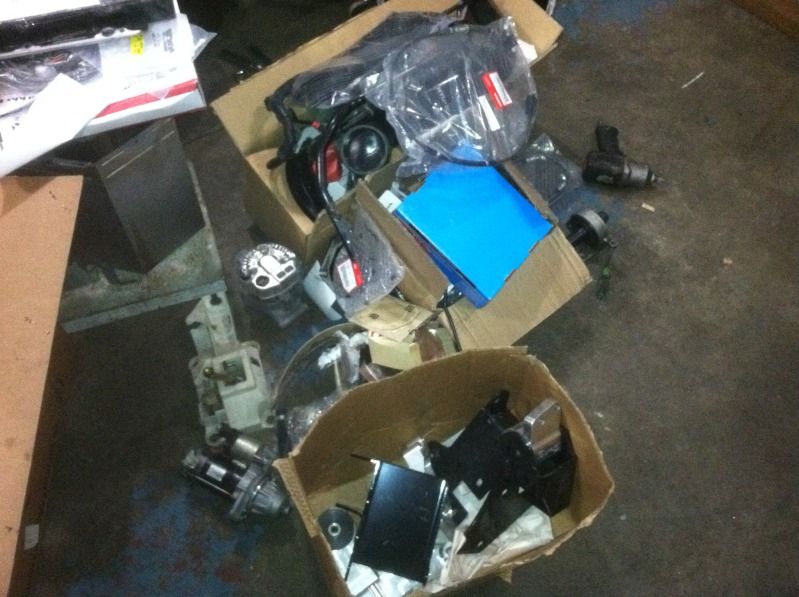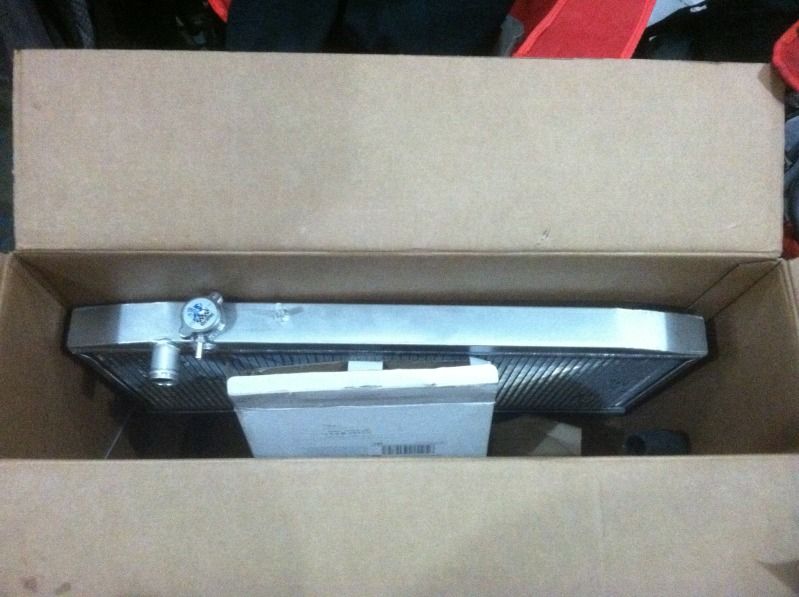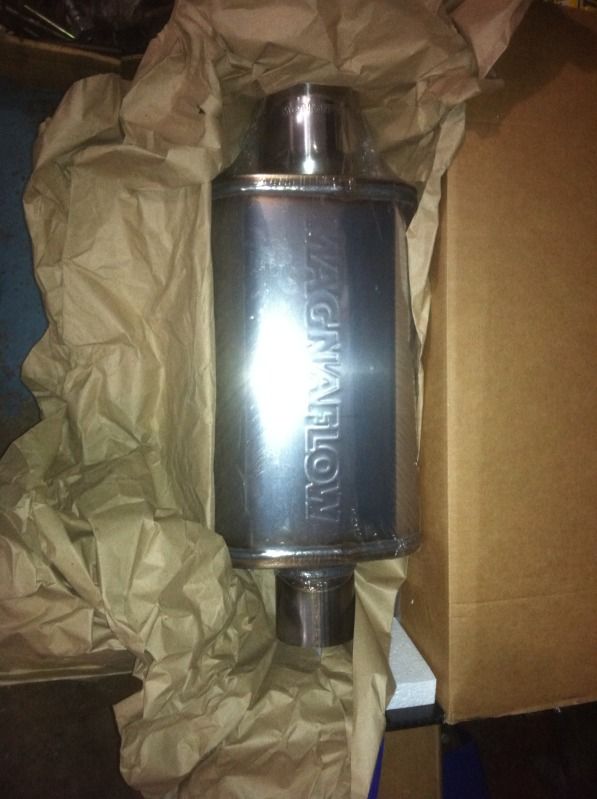 A little care package from my friends at AFH. Thanks again Ryan :heart: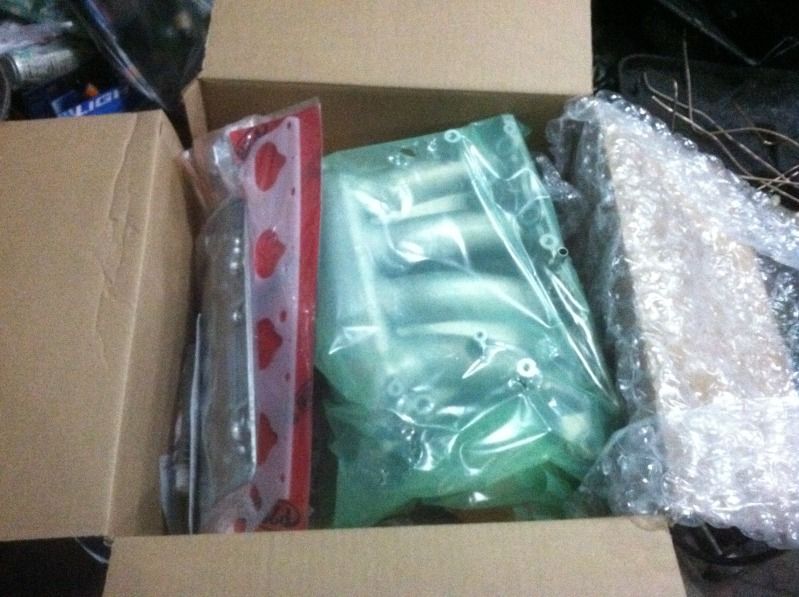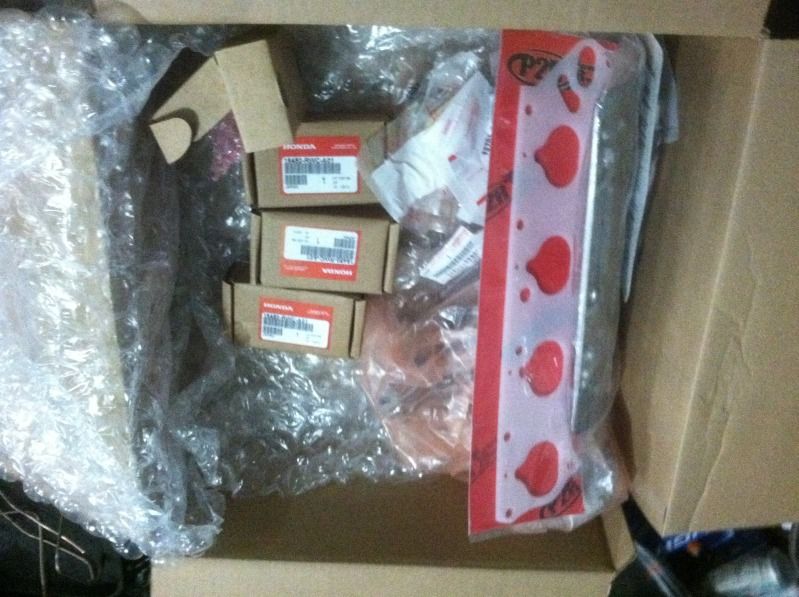 Playin with the new toys on the day of delivery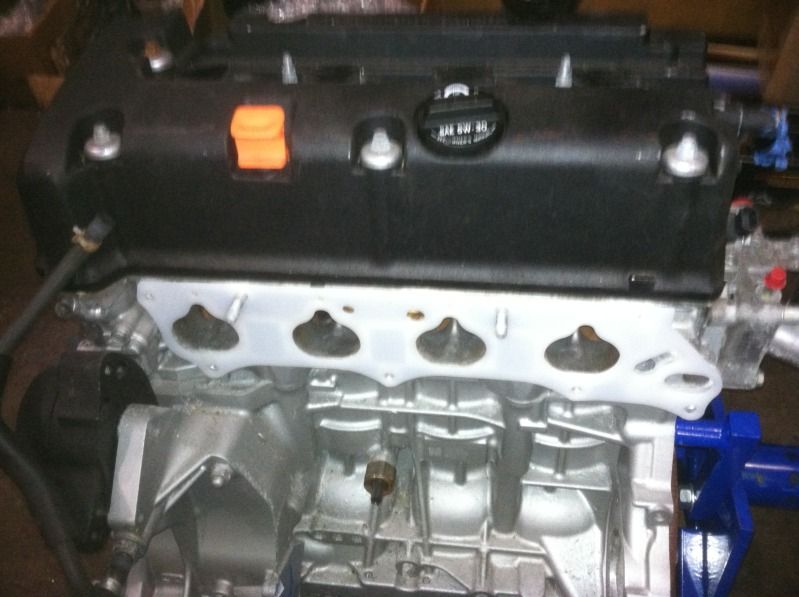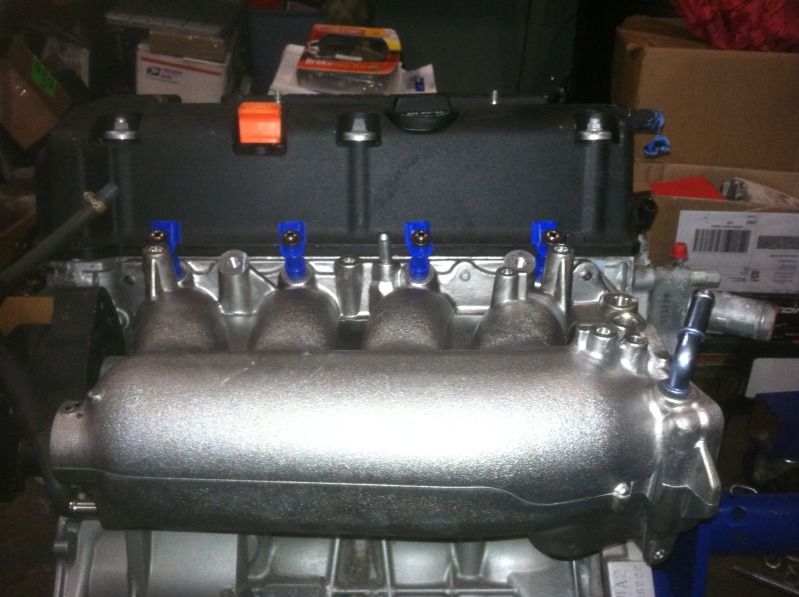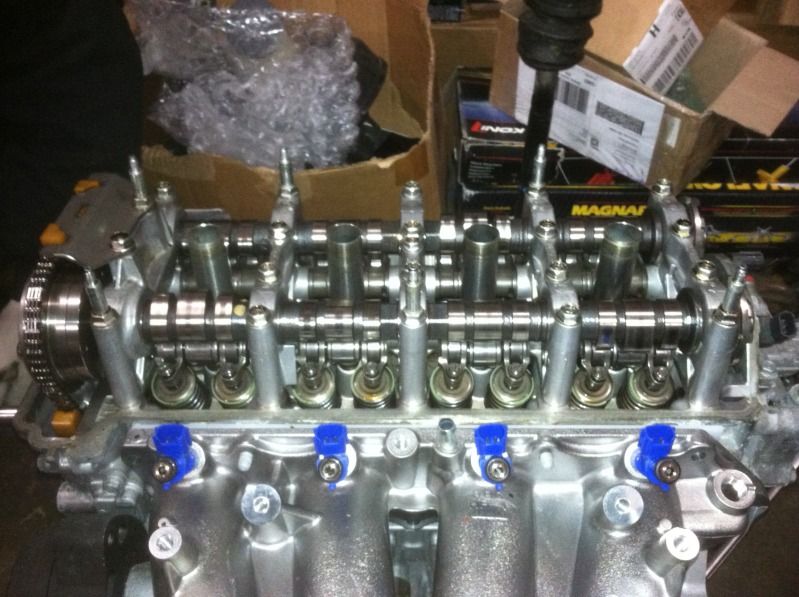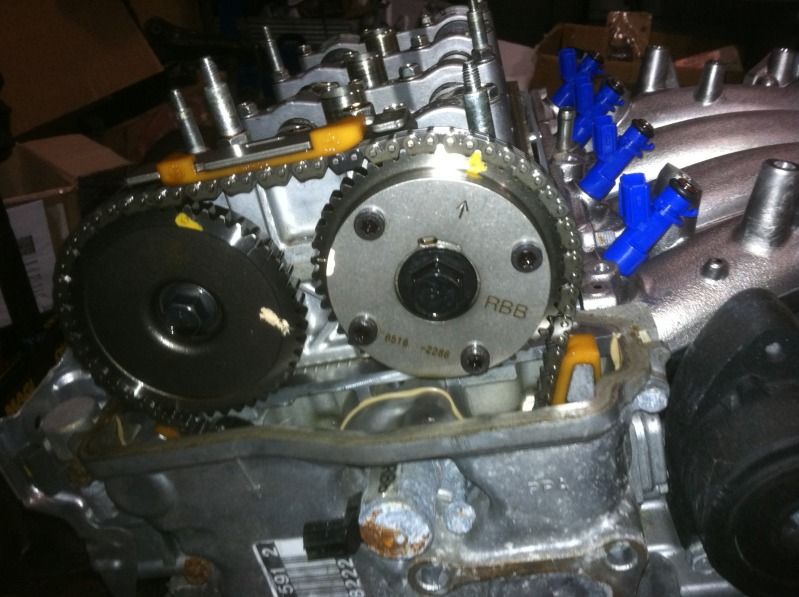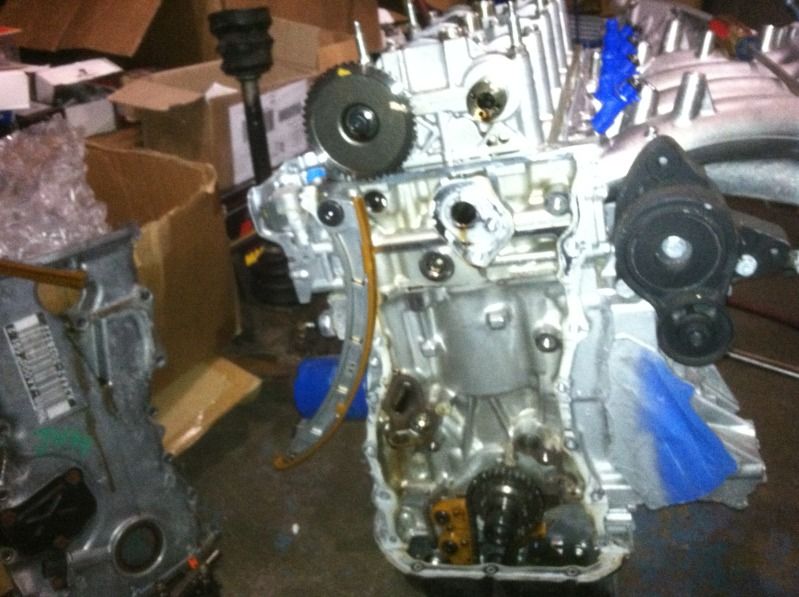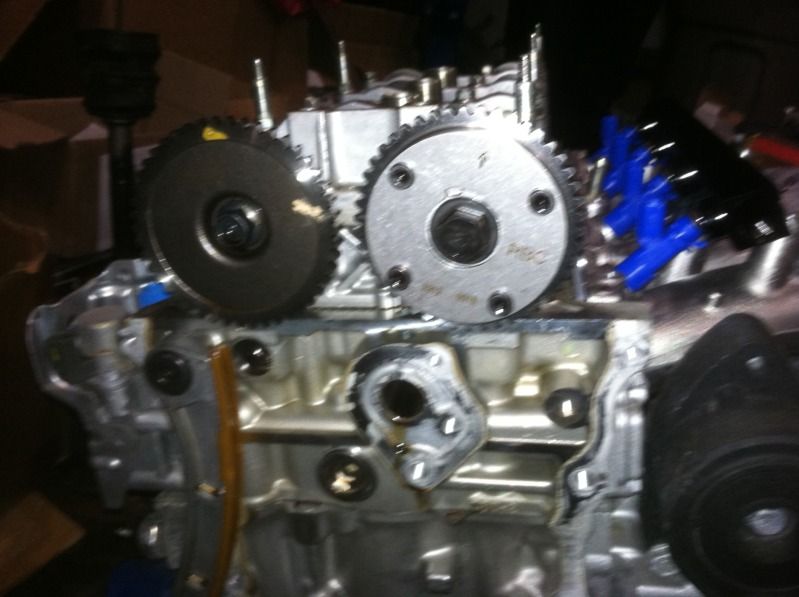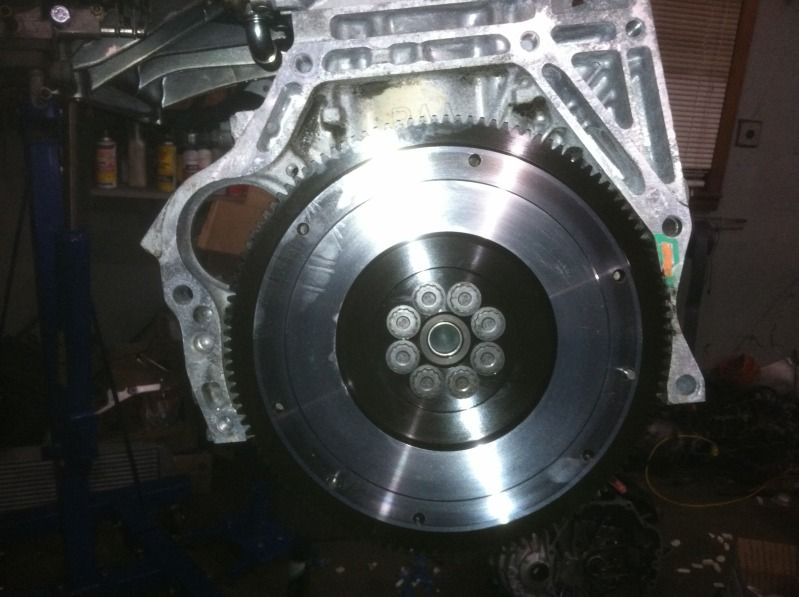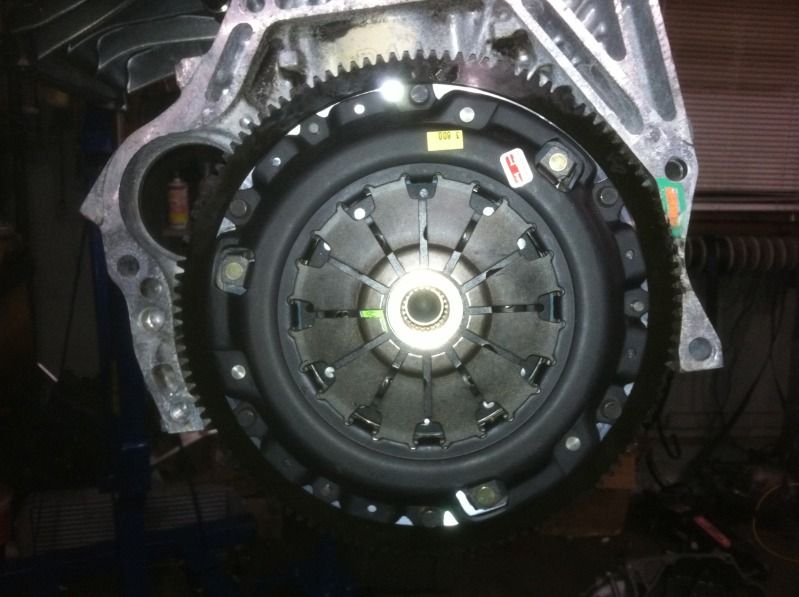 Now to the PRB Pump mods, & install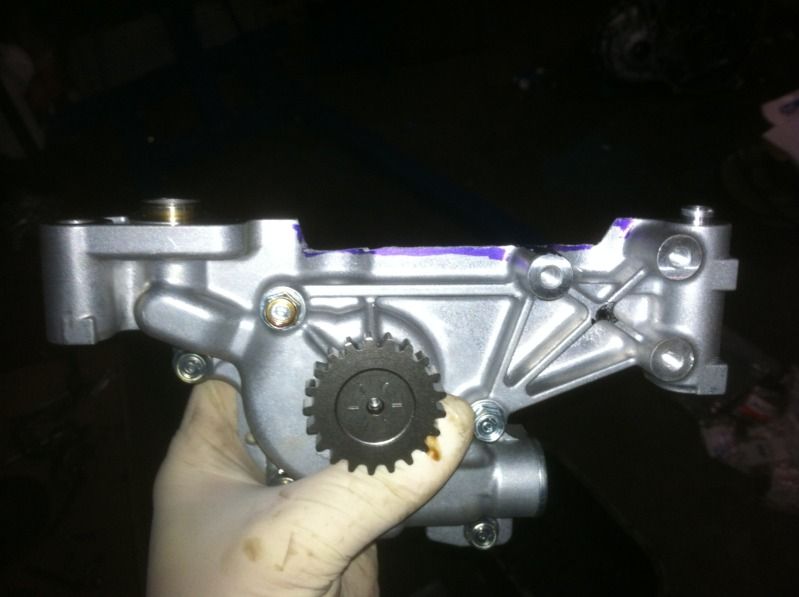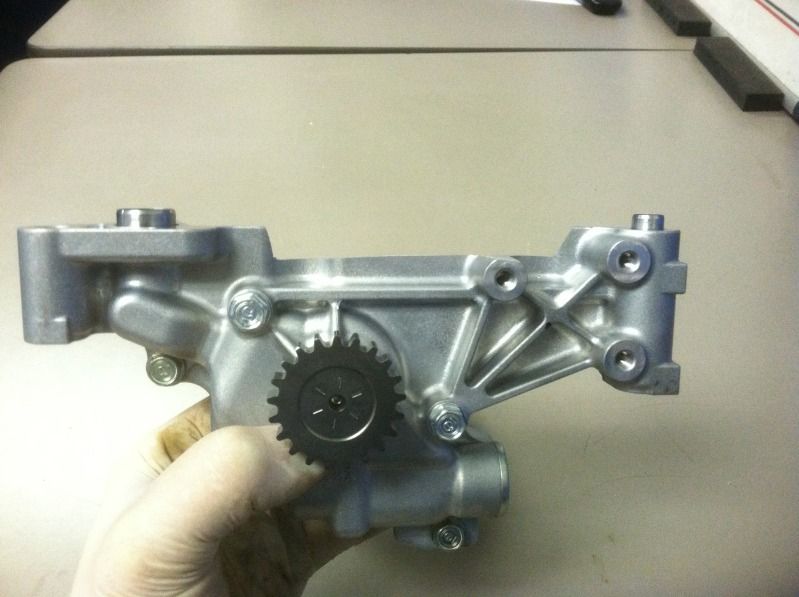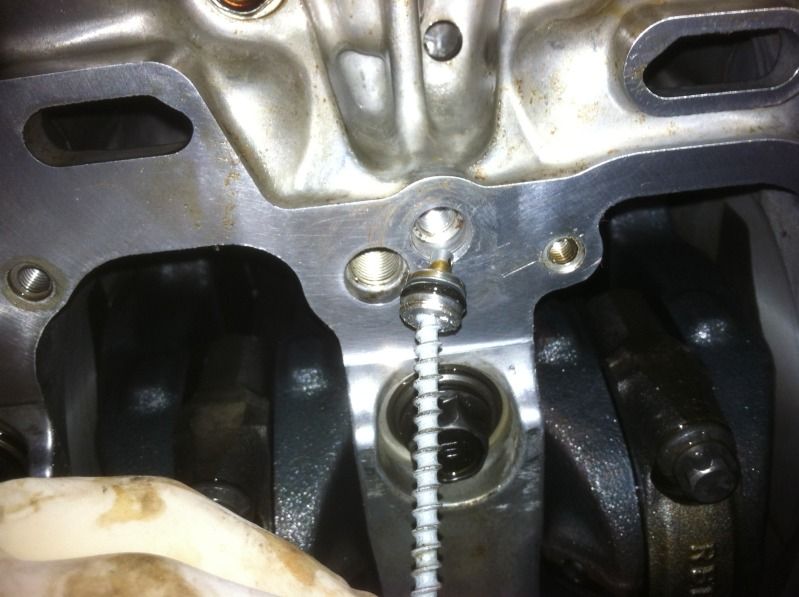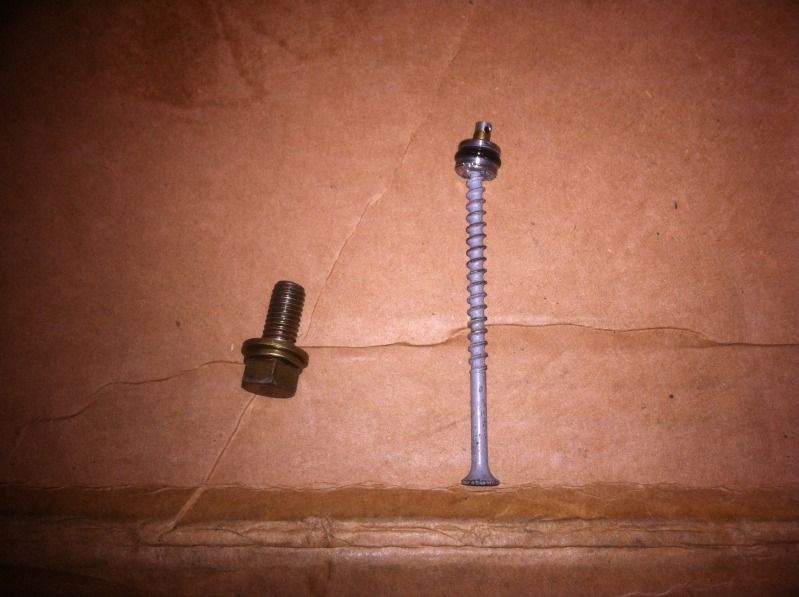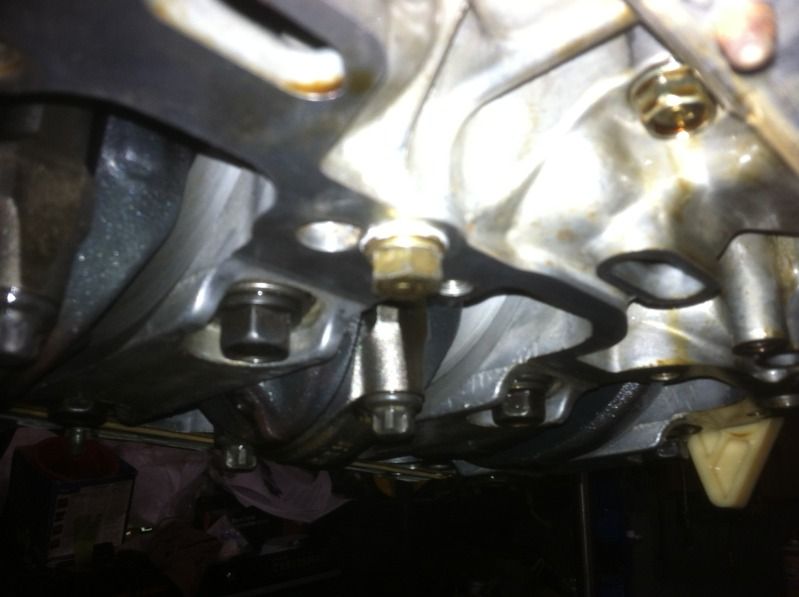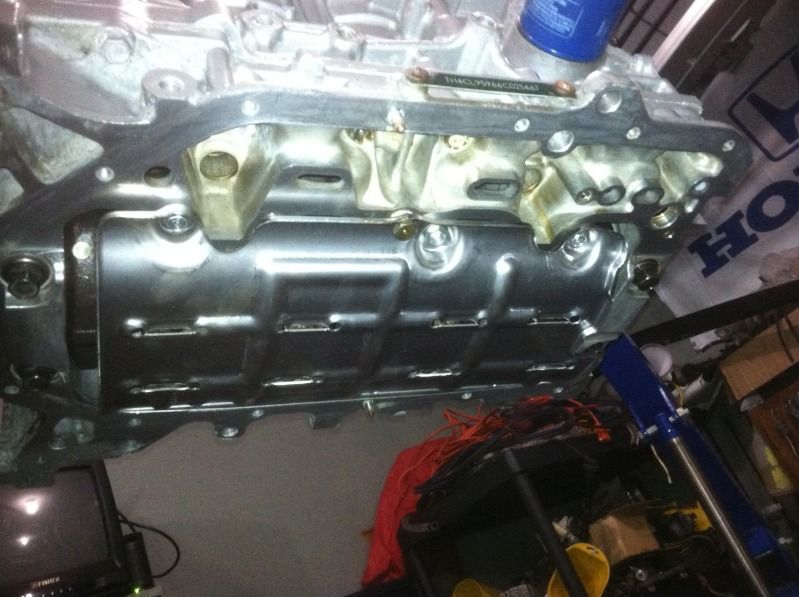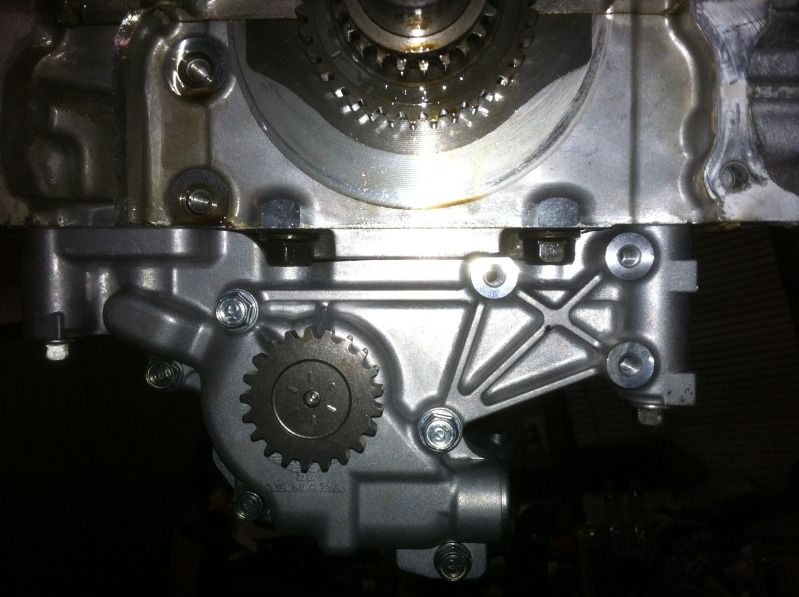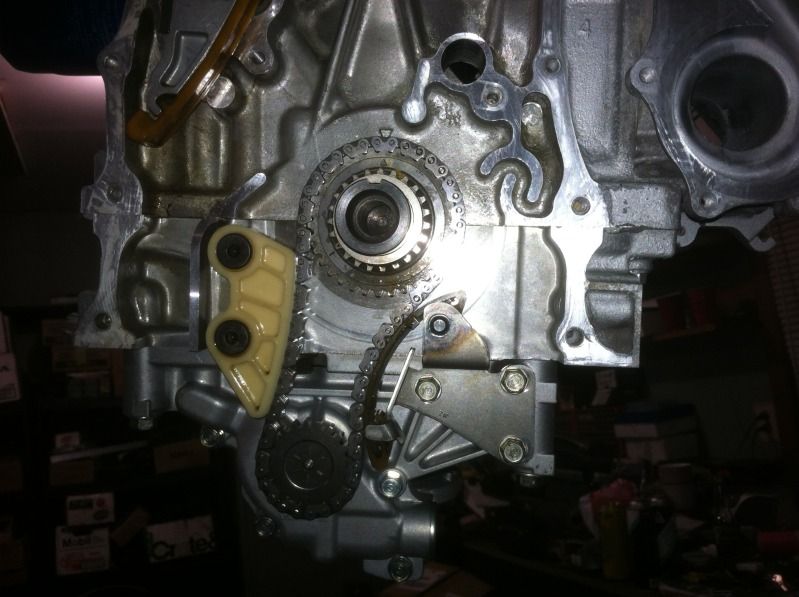 Buttoning things up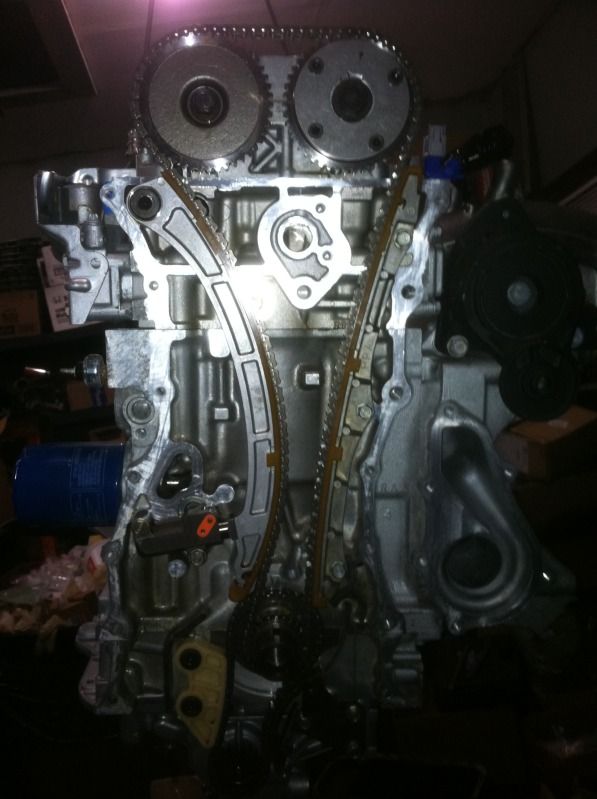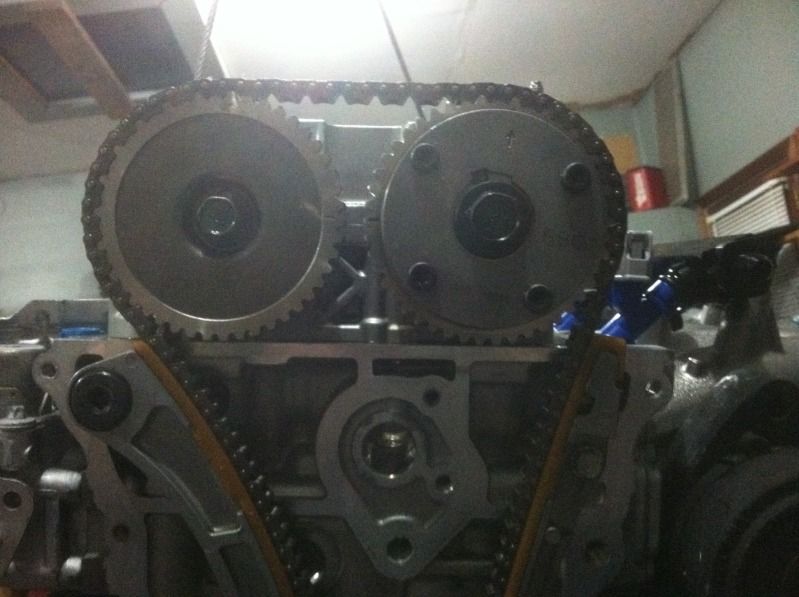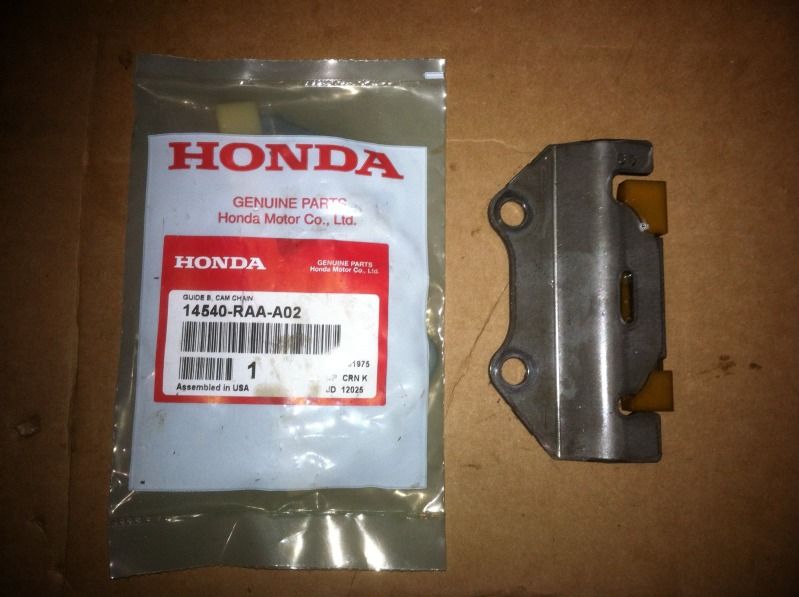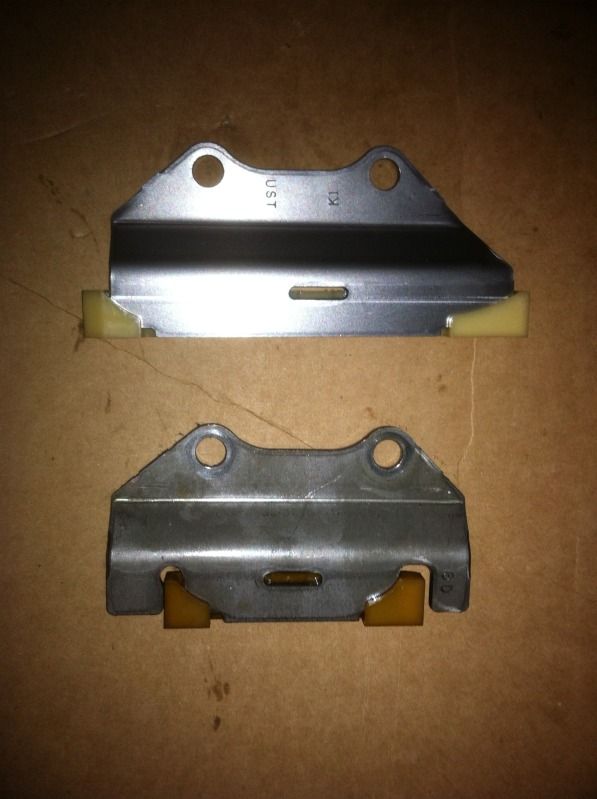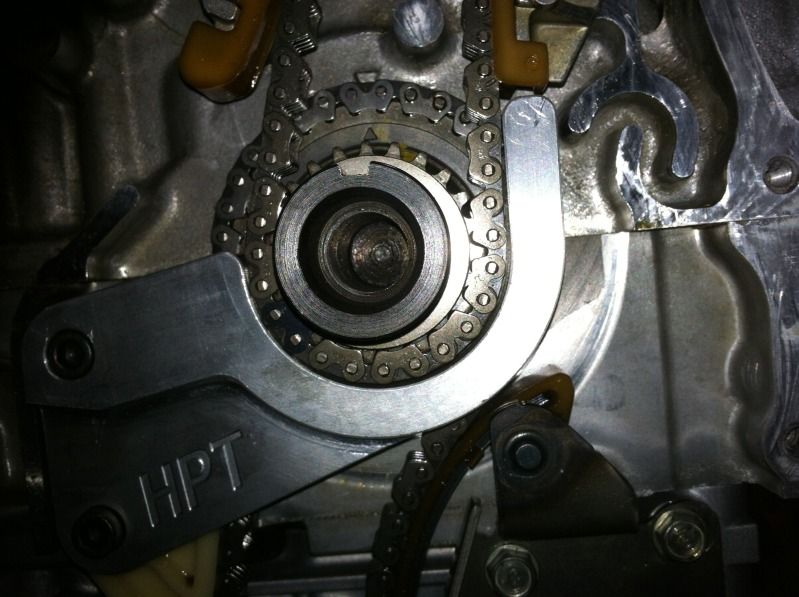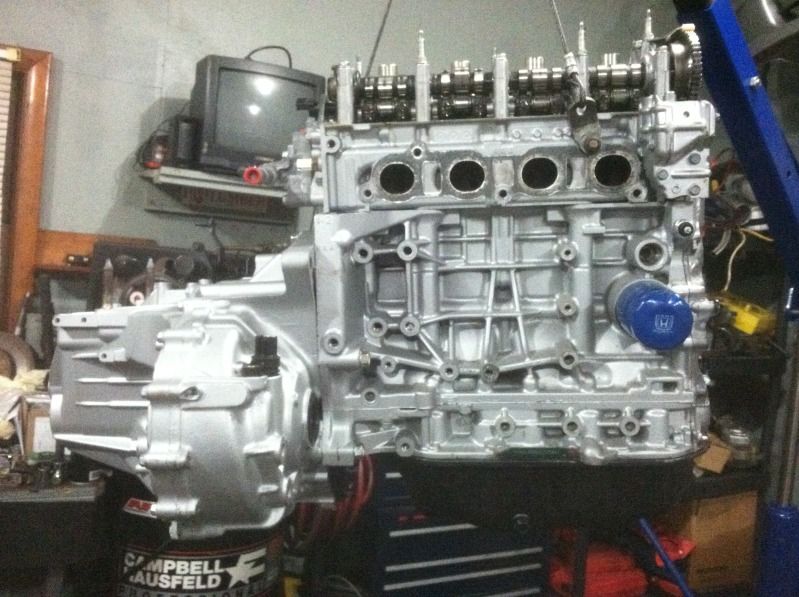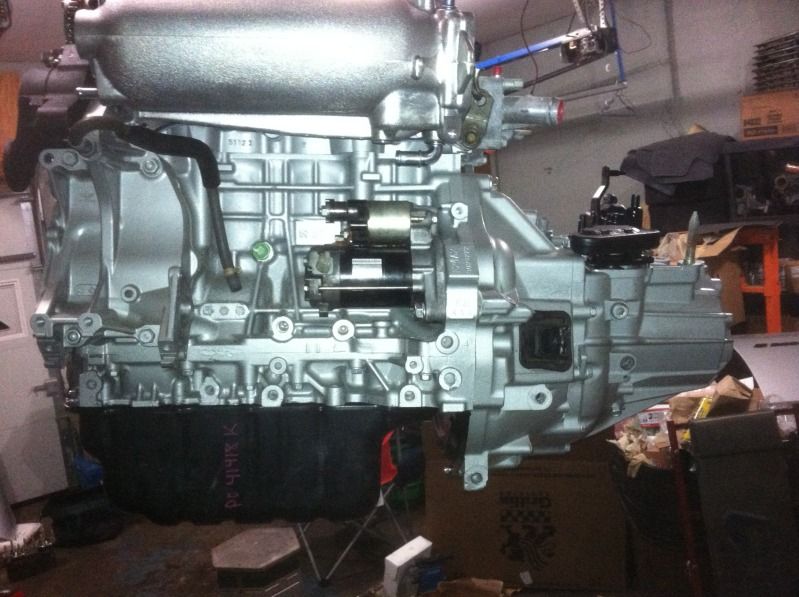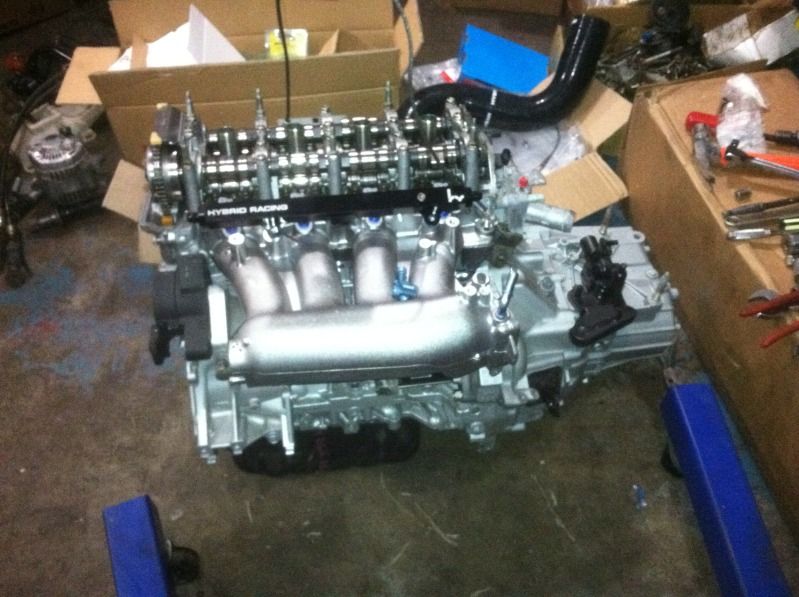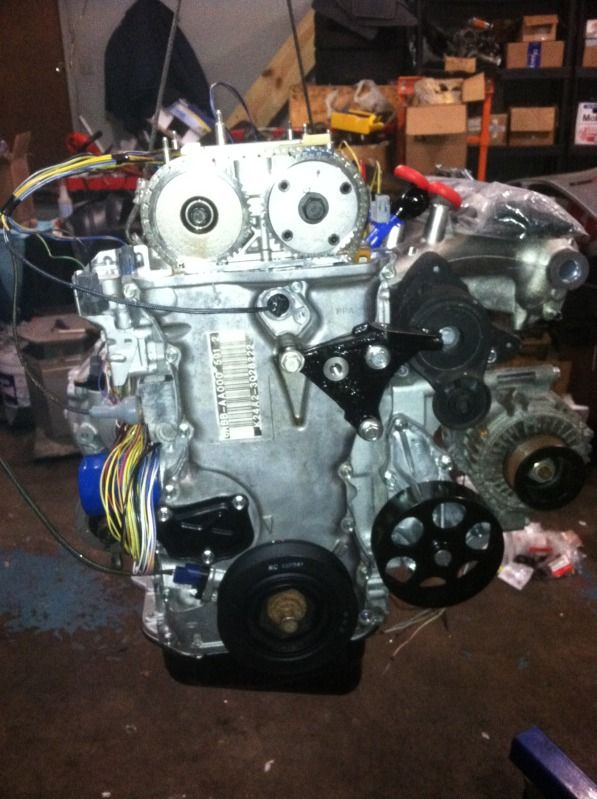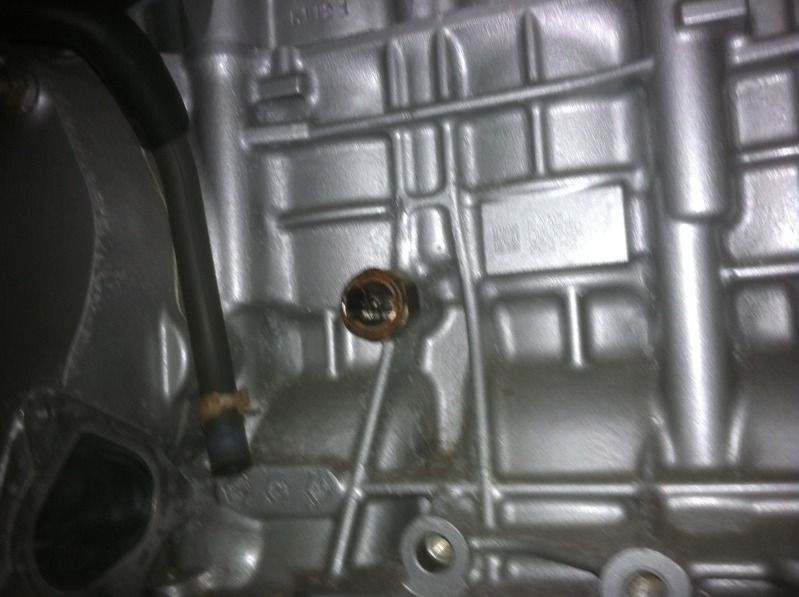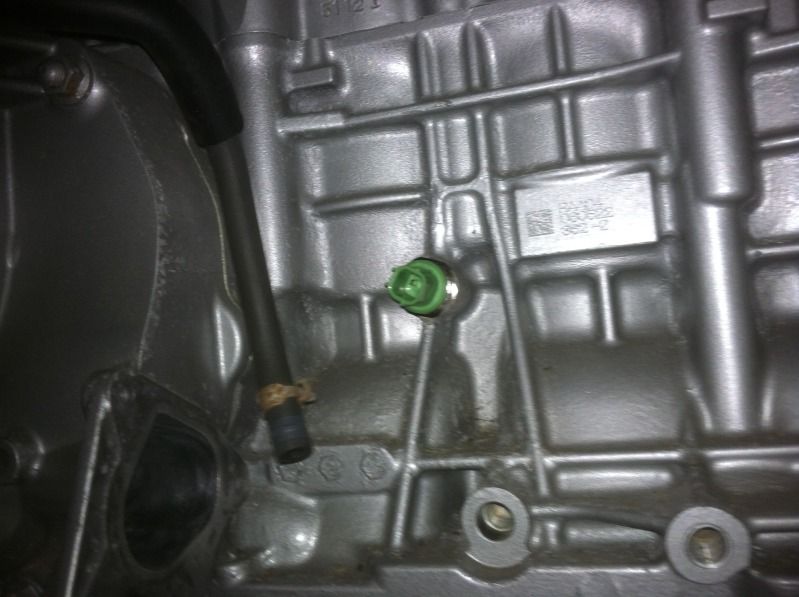 Starting the Wire Tuck. Lol, cut up a BNIB A2 harness for this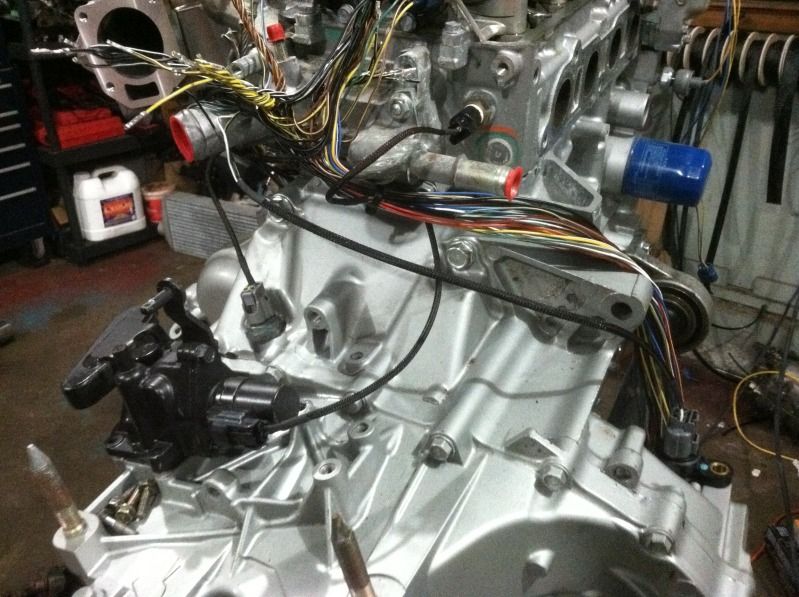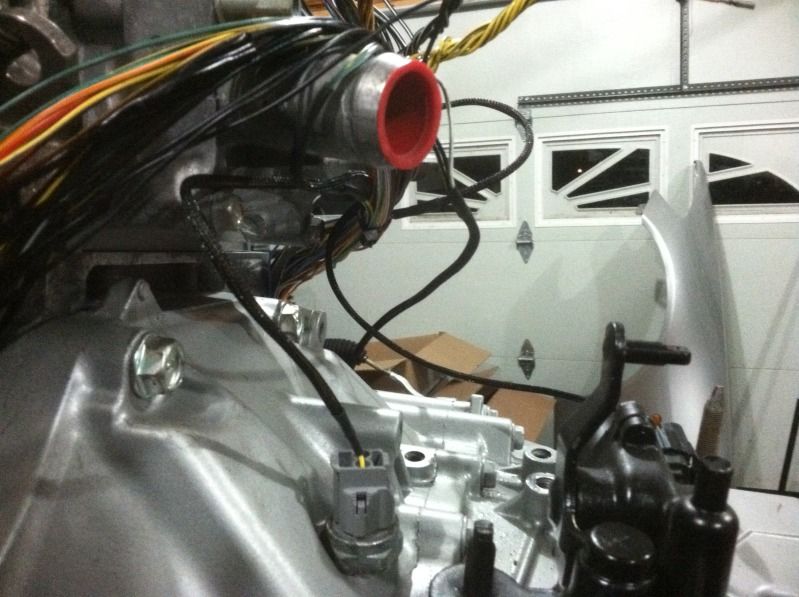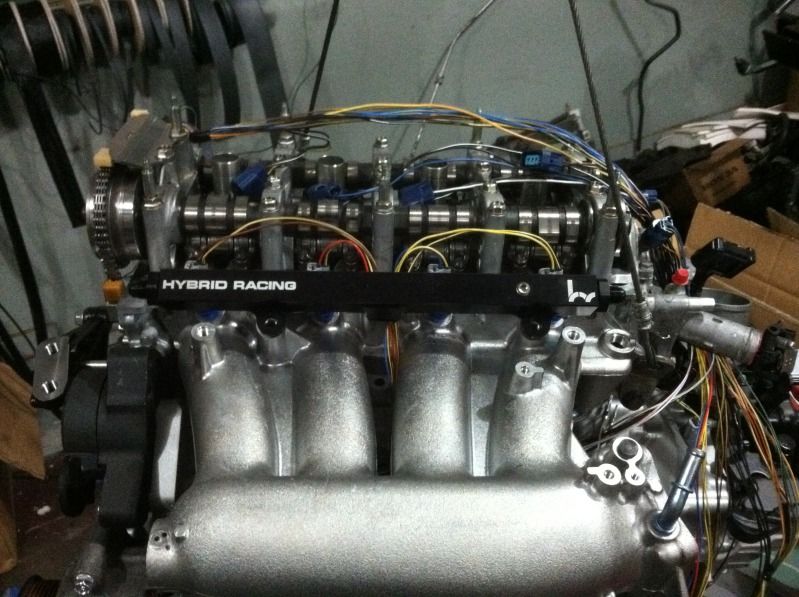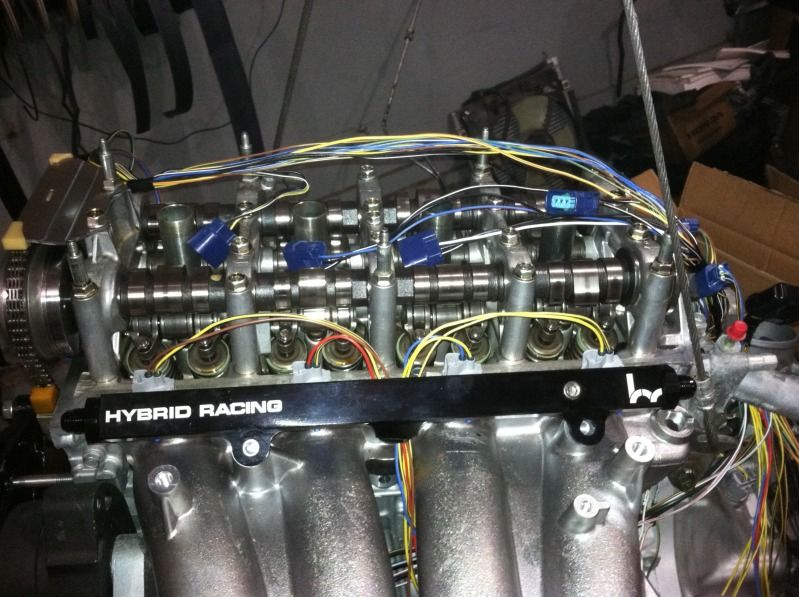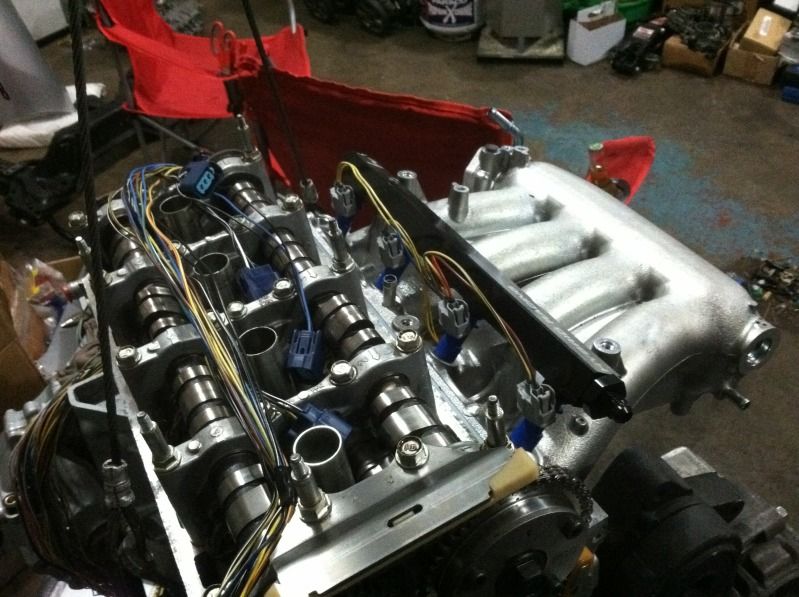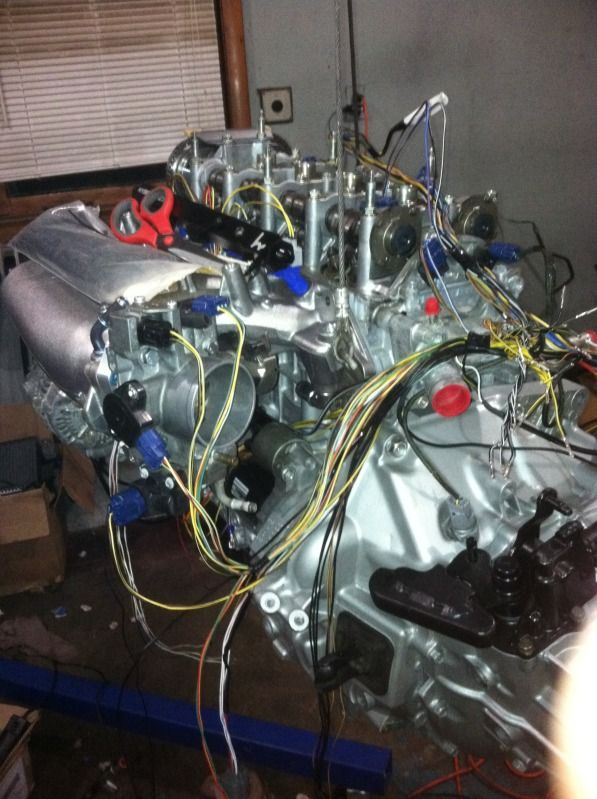 The GSR P/S Rack Rebuild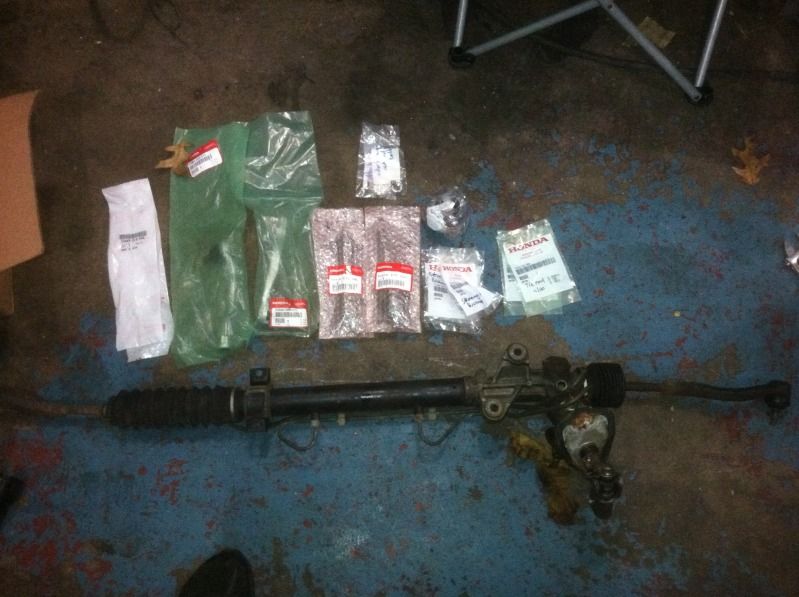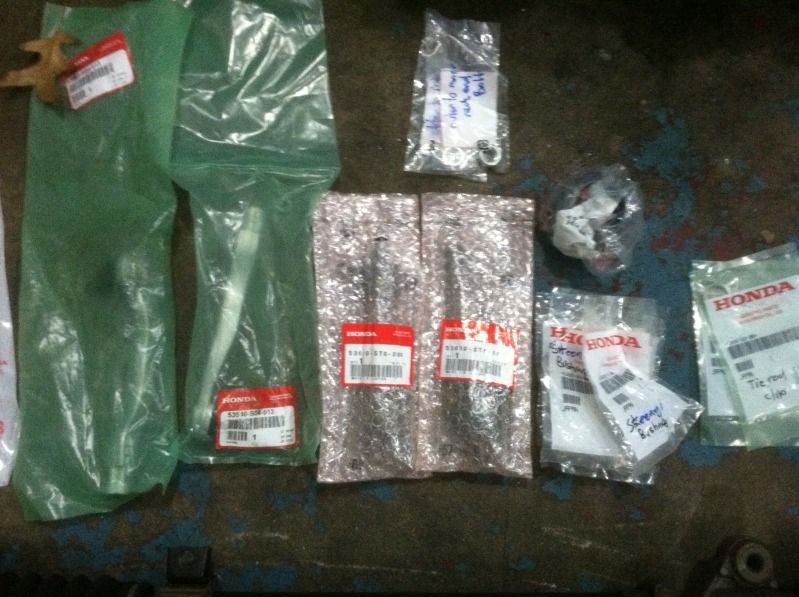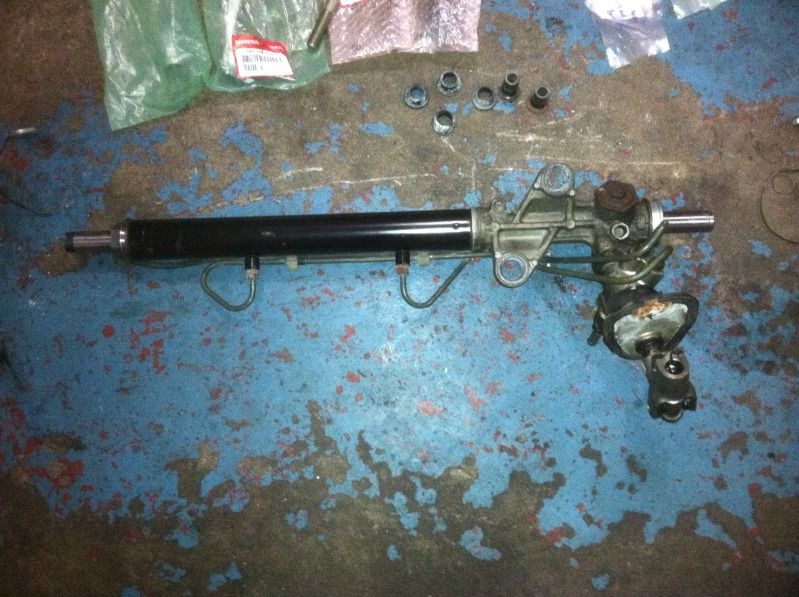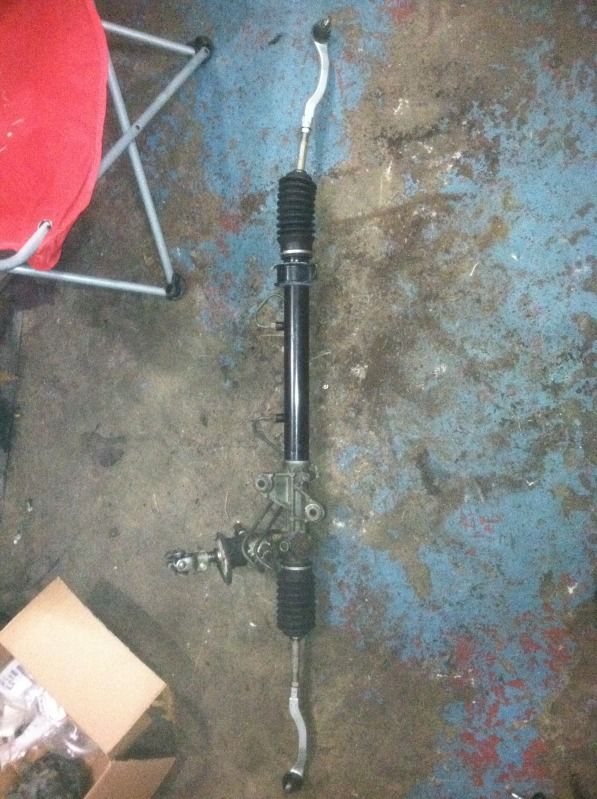 Shifter mech engagement tooth was a little banged up so a freshy was in order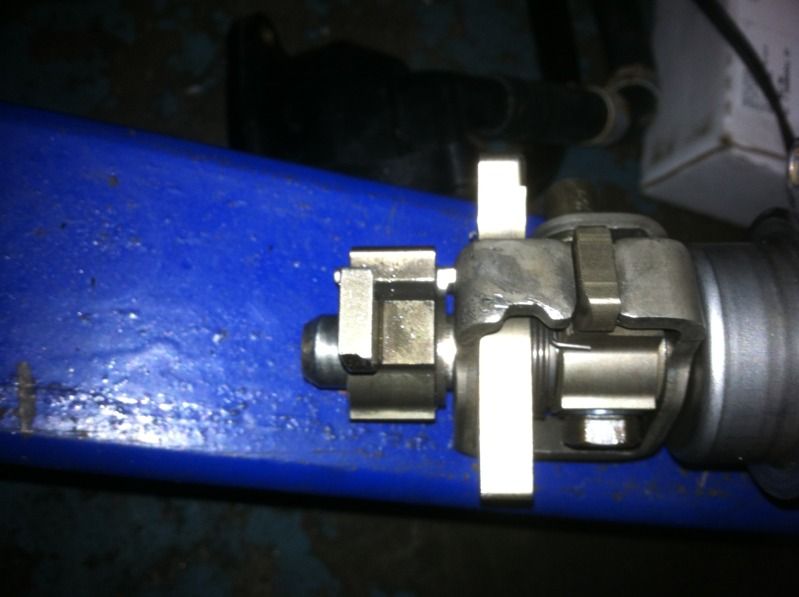 Now onto the car
How I received the car: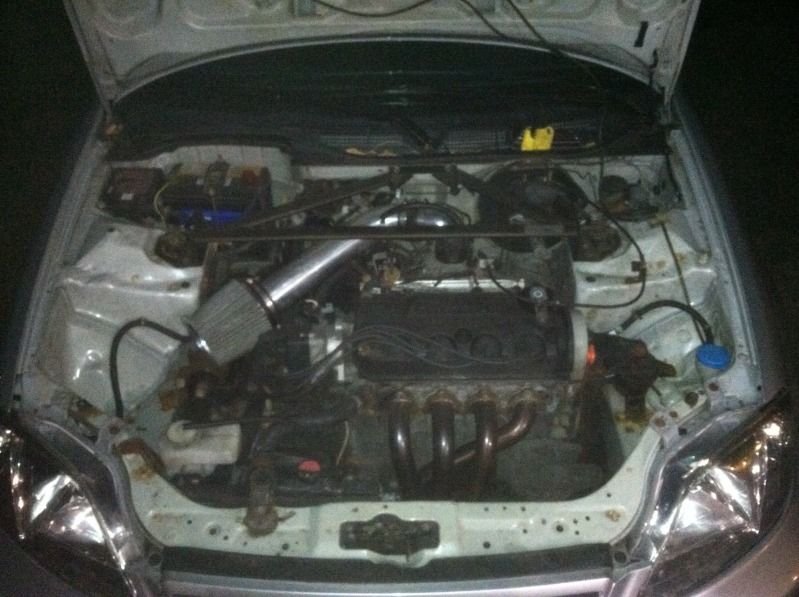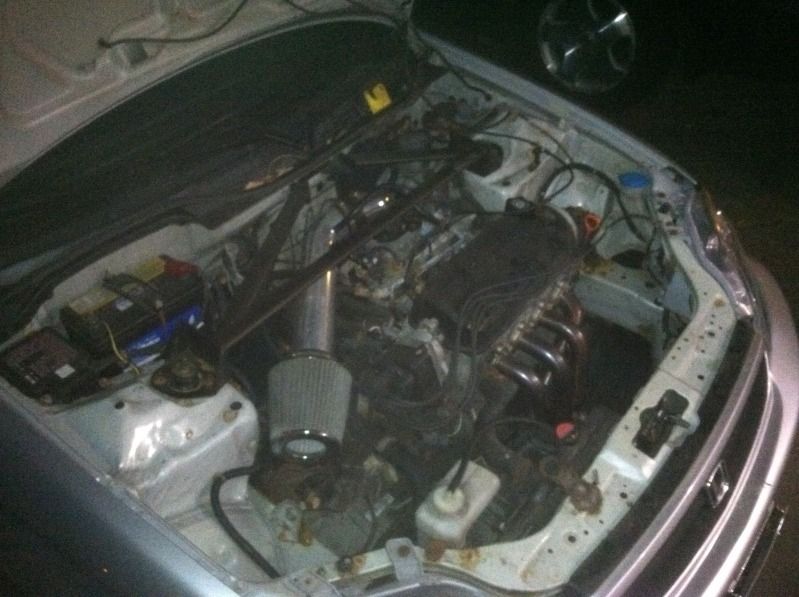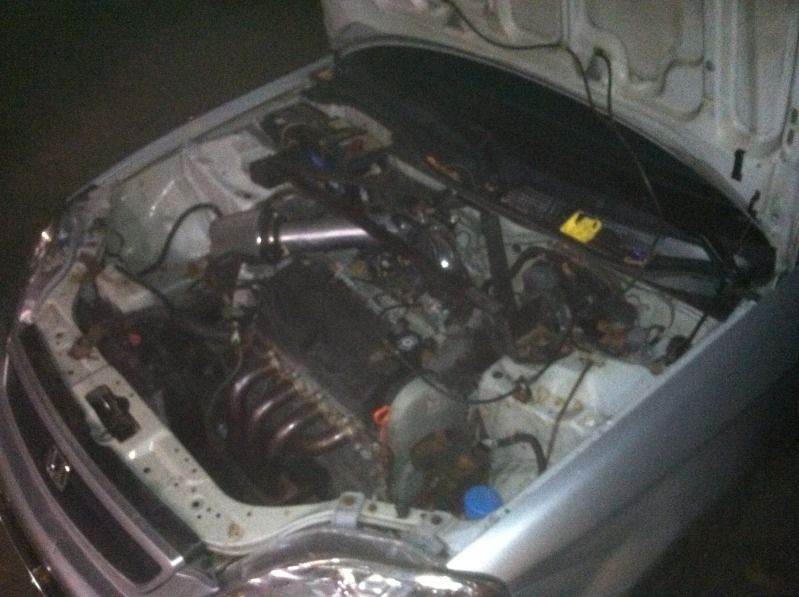 After a little work, She's Naked!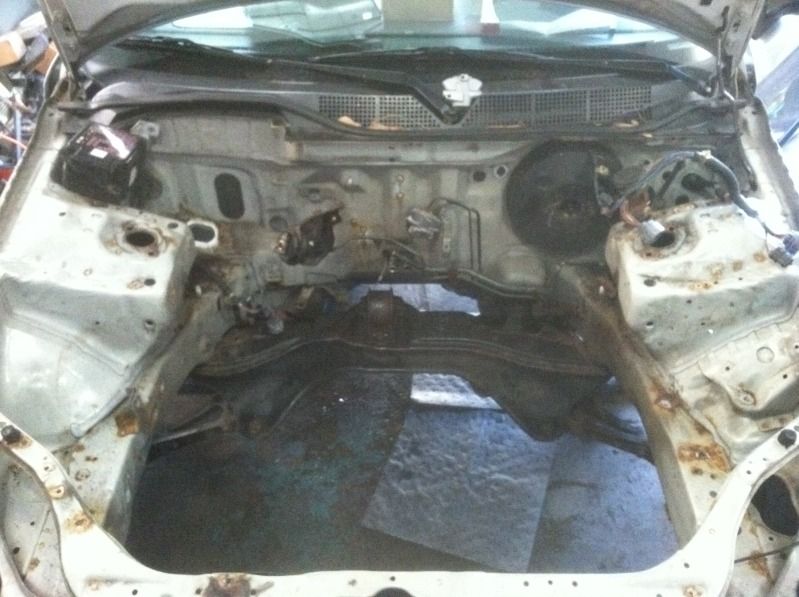 A little help from Paintscratch.com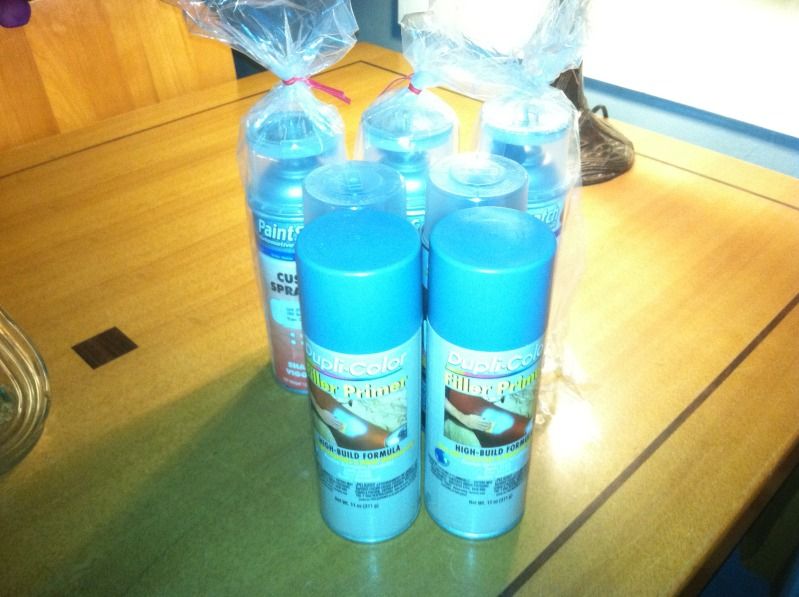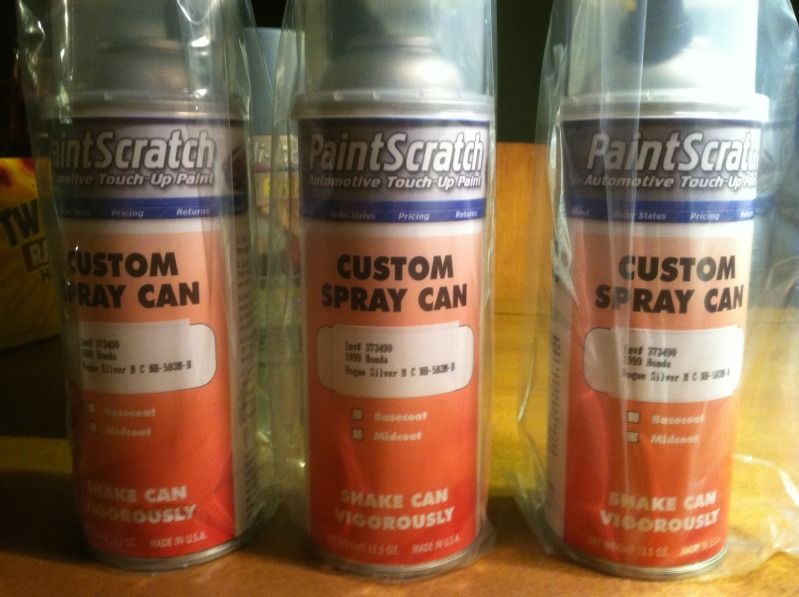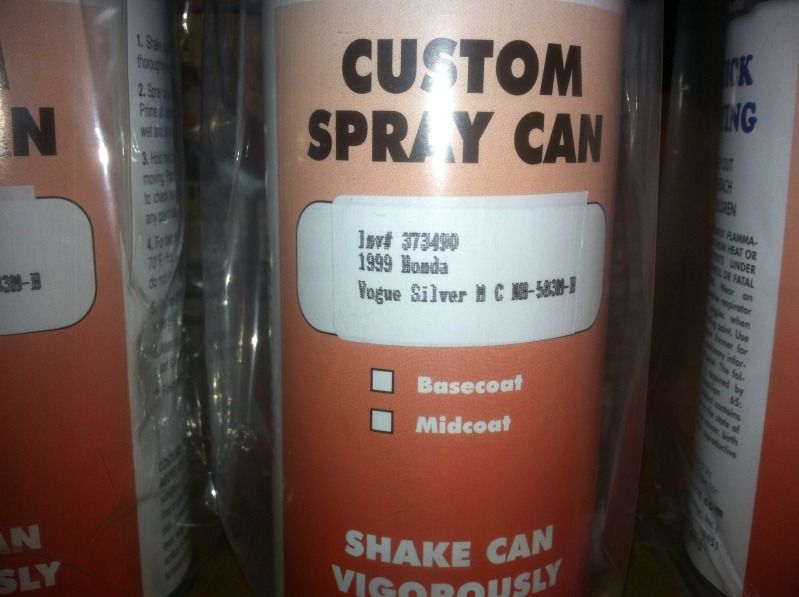 Oh yes boys you guessed it, she's gettin rattle canned baby, lol
Did some rust grinding, and minor surface prep before I shot the whole bay in primer. No pics of any of that, just pics of the first coat of VSM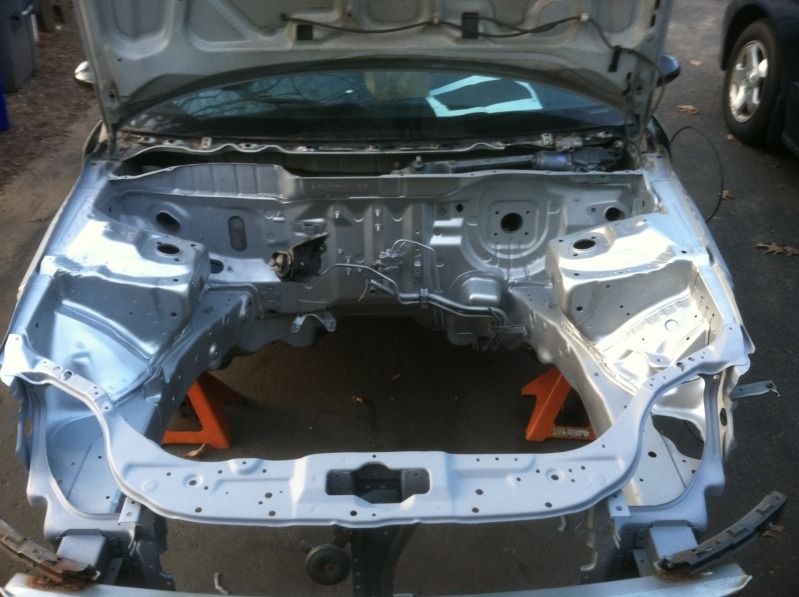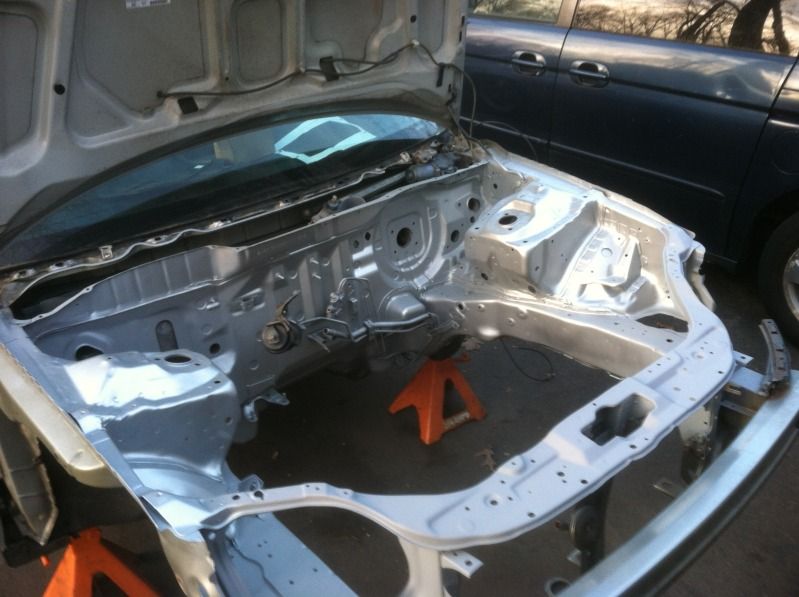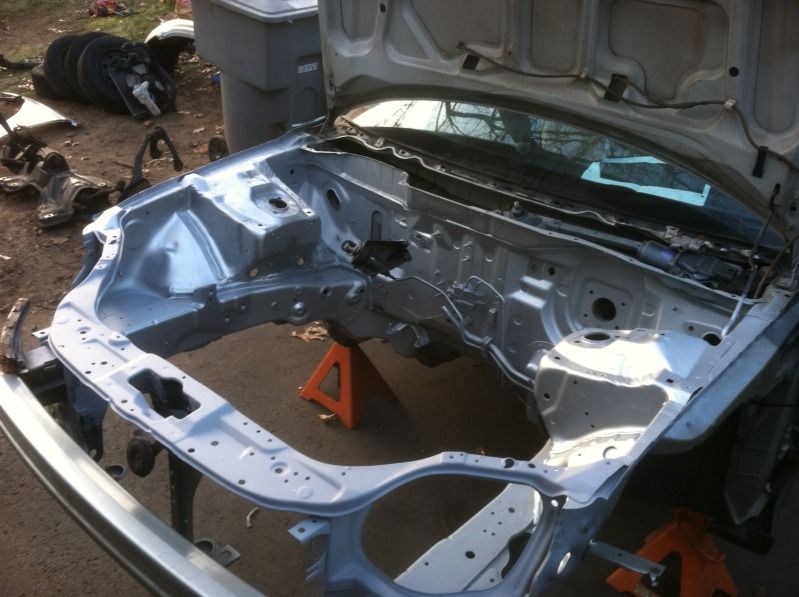 Then the bay was lightly shot with 2 cans of clear, then masked off for some brake line love. Brake line tuck was not in the build budget so I went to the next best thing. Satin baby!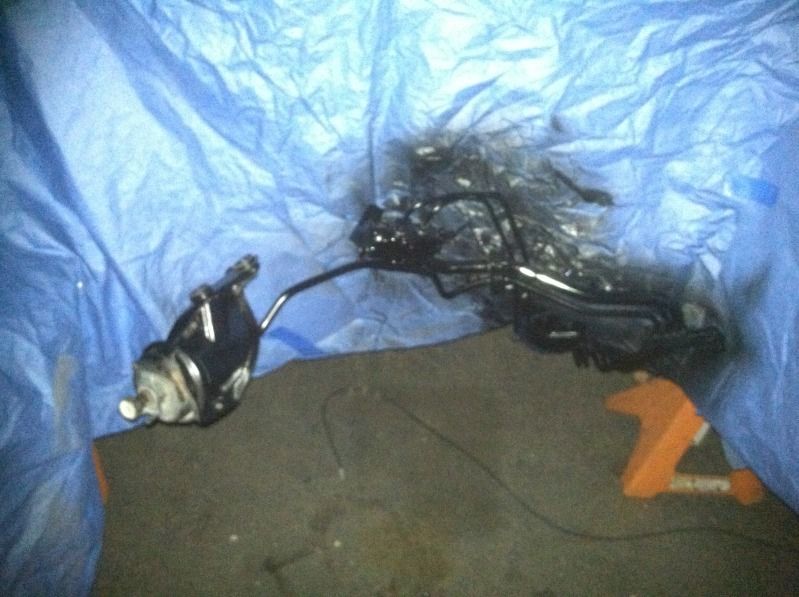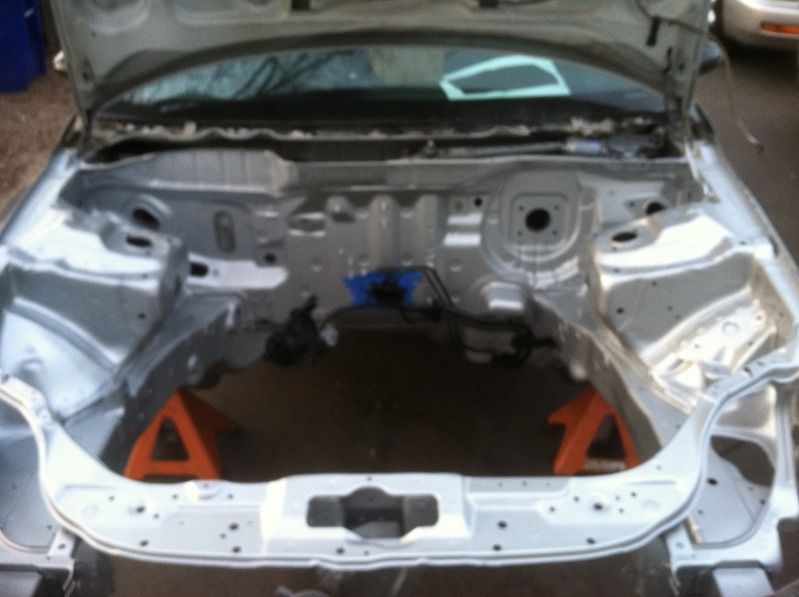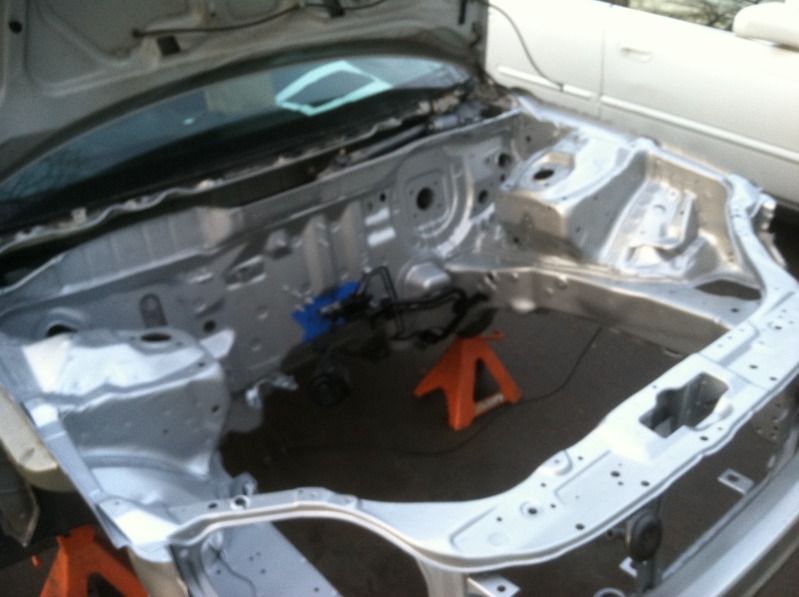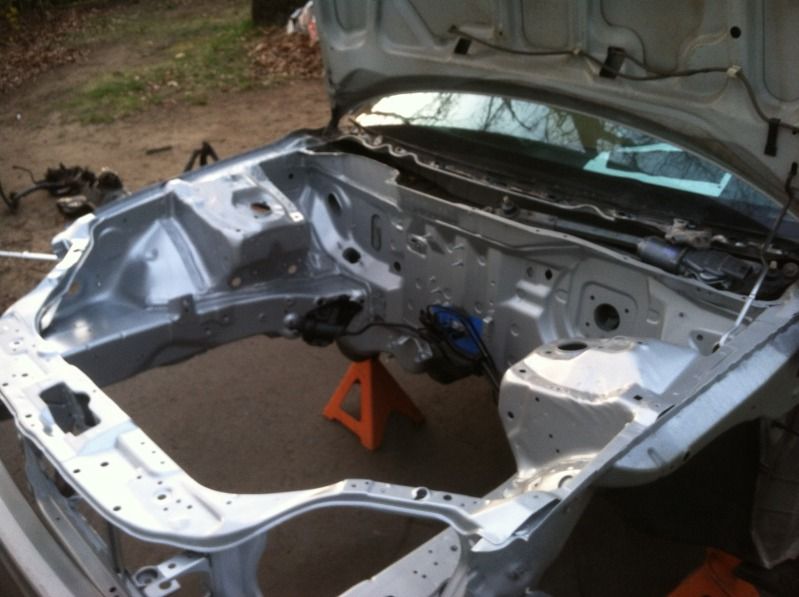 Not bad for an outdoor, Cold Weather, Rattle can bay with very little metal prep work if I must say so myself
Well thats it for now, as Im tired as hell and my finger hurts from copying and pasting image codes for the past 2hrs, lol
I will post the suspension/brake work as well as the assembly pics when I get a chance. but for now, I'll leave you with a little teaser of her current stance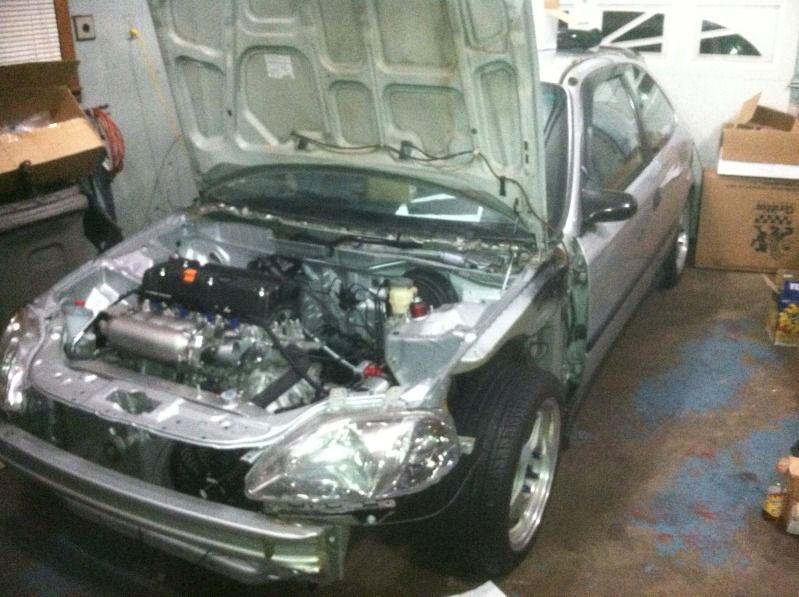 Thanks for looking