Discussion Starter
·
#1
·
Hey guys wuzzup im new to the hybrid forum and im gonna post a mini build thread for the accord.
Here is the accord. Bought for $600 on craigslist dropped it put alip on and fixed the motor then in Blew.
Bought the longblock on the left for $700 then got the swap on the right for $700 lol sould the longblock for $500..Ready to take on the challenge.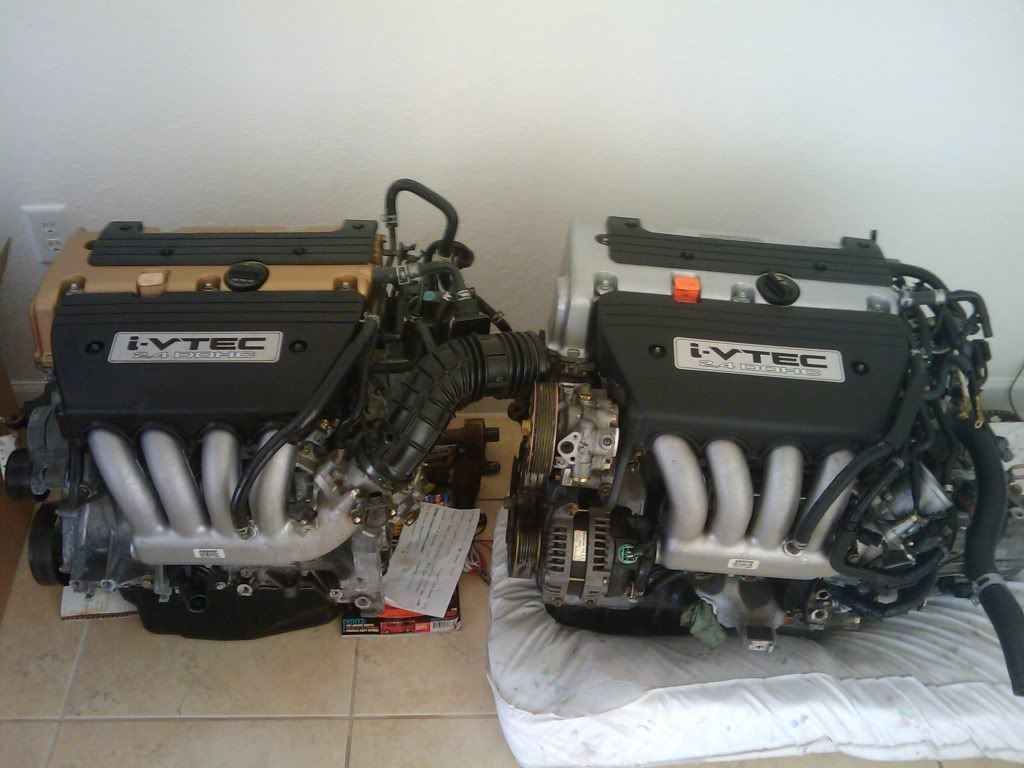 Bought the hasport mounts and axles from hasport .
Had to drop the blown single cam out.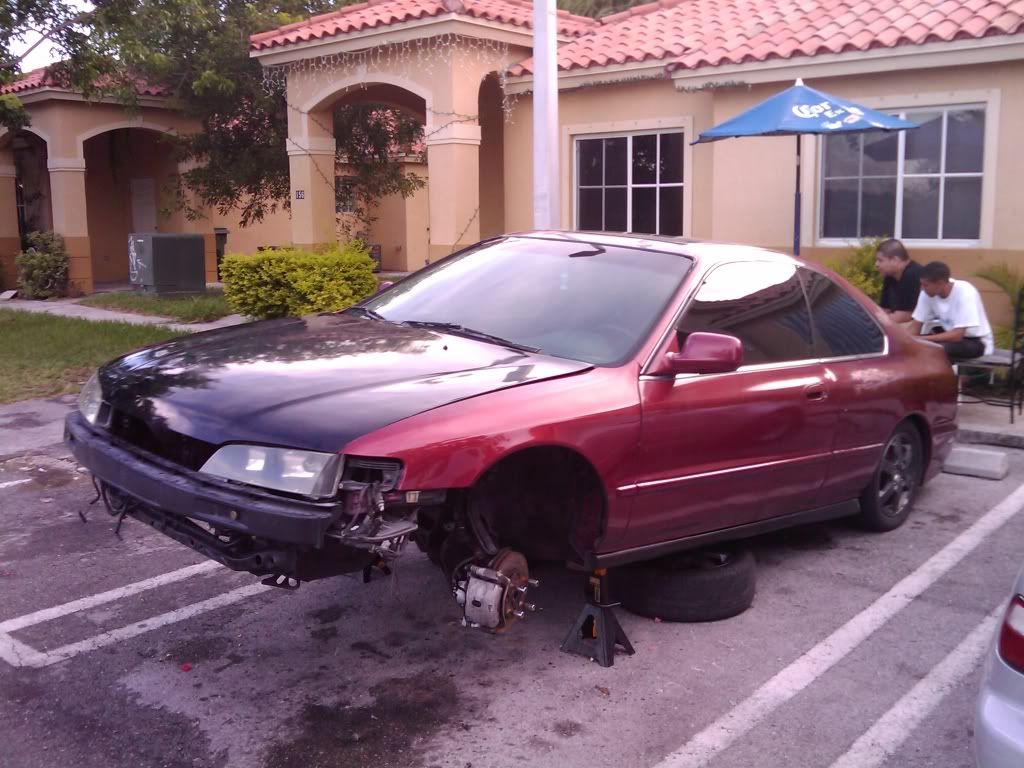 A pic of the engine bay while i was prepping it.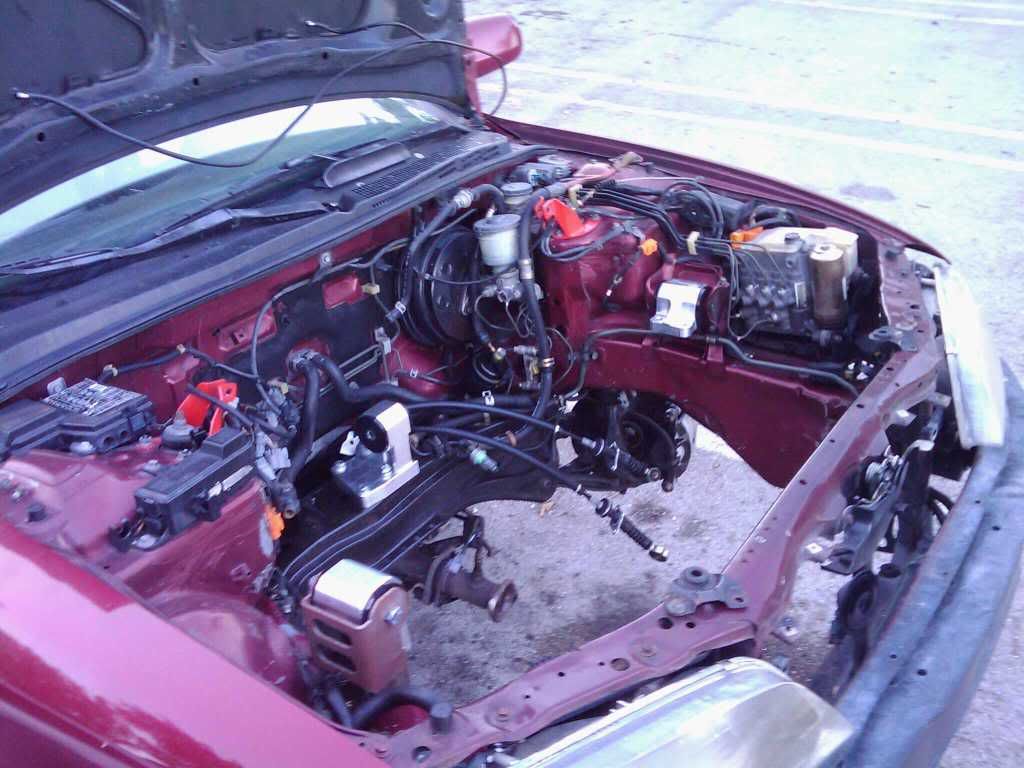 --------------------------------------------------------------------------------
Ok i really didnt have plans to do the thread but Ive decided to but for now im slacking on pics. Alot of the parts on hybrid racing that are for the civics and stuff fit on this car. The k24 wire harness wont work so you will need a harness from either a rsx or a ep3 civic. The clutch line has to be routed on the opposite side. U should use a line bender i didnt ima see if it works but if not i gotta buy the hybrid clutch line. I got the motor on the mounts ill post the pics soon