Discussion Starter
·
#1
·
I have built up a large collection of spare k series parts. I have my built k24 in my car and a spare k20 on the side for a back up and i still have extra parts to get rid of.
Here is what will be for sale.
K20a2 block with girdle Sold
K20a2 crank 200 shipped
k20a2 rods and pistons 100 shipped
K20a2 water pump 60 shipped
k20a2 water pump housing sold
k20a2 cam gears sold
K20a2 timing chain 15 shipped
K20a2 timing cover 50 shipped
k20a2 timing guides 25 shipped
crank bolt 15 shipped
k20 water neck(bolts to head) 20 shipped
k20 passenger timing mount.. not the rubber part 20 shipped
k24a2 rods.. make an offer
ACL main bearings sold
Other Parts
k20a3 crank 100 shipped
k20a3 pistons w/out rods 30 shipped
K20a3 head w/broken
valve guide 110 shipped
Cybernation Spearco Intercooler Sold
I have assorted valves, springs and retainers.. Just PM me with what you need and ill check on it.
Pm me with other questions please. Try and keep the thread clean.
Here is the crank.. ill get the other stuff up soon..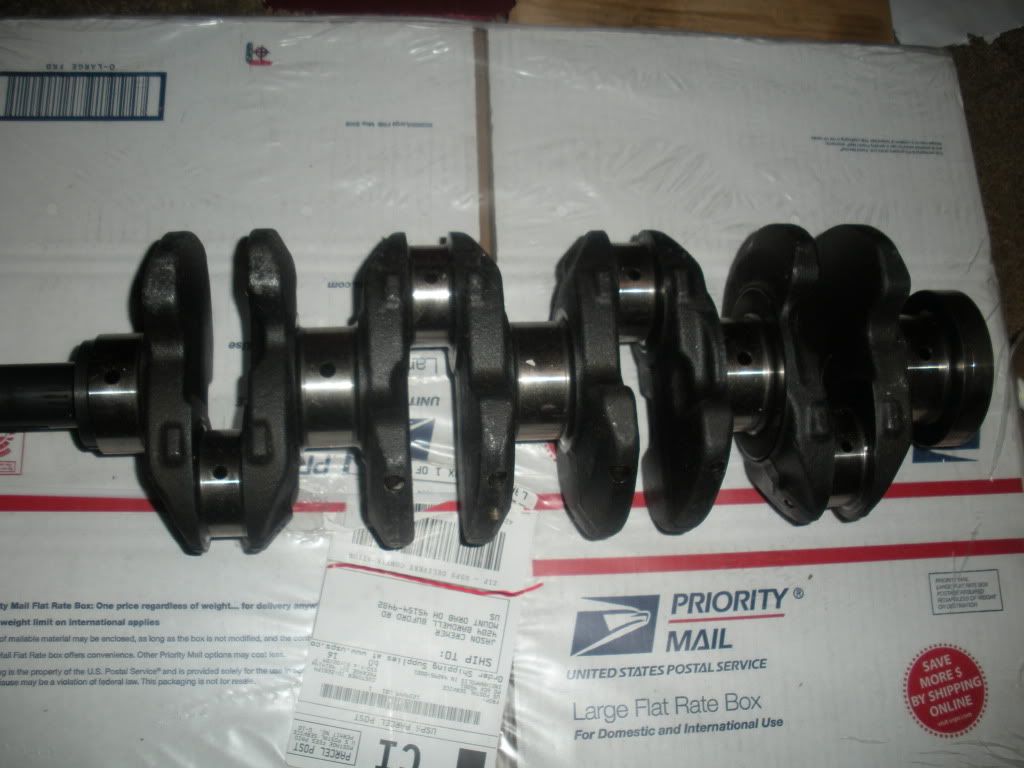 Thanks