JDM DC2 R Race Car Now K20'd
Hey guys and gals thought id start a build thread on here. My Names Robert and am from the North of Ireland way across the ocean from most of you guys. For the past year and half ive been Using a JDM 96 spec DC2 Type R as a race car. It started out as a standard 96 spec road car: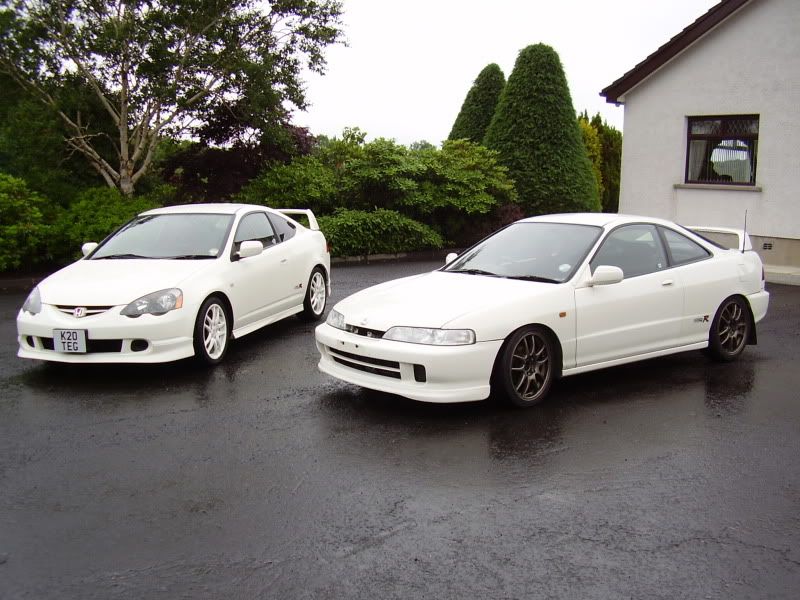 Pic of it when i bought it beside DC5 i owned at the time.
I then stripped it, got a weld in cage installed and started to use it in sprints and saloon races later in the year.
Sorta spec i ran with most of the year
Interior
Customcages multipoint weld in cage
Sparco Evo seat
Tition harness
Handheld & 4ltr plumbed in ext
Flocked dash, all other panels/trim removed
Oil Temp & Pressure Gauge
Standard clocks used
P4P Window Kit
Exterior
Team Dynamic Pro race 1.2's or Revolution millenium's
Standard car apart from carbon bonnet
Brakes
AP Racing Formula Brake kit (4 pot caliper, 295mm floating disc attached to alloy bell)
Braided Brake Hoses
AP racing brake fluid
1" Master Cylinder,
Brake stopper
Suspension
Cusco Adjustable Coilovers
Whiteline Rear ARB
Rear Adj Camber Arms
Engine
Standard B18c with sump baffles welded in
Std airbox with cold feed pipe
5Zigen mani, decat
Tanabe cat back system
Oil Cooler
Paddle clutch
Gearbox
S80 gear box with GearX close ratio 3rd, 4th, 5th kit (129mph with 4.4FD)
Cusco 1.5 way LSD
.Heres a few pics of my girl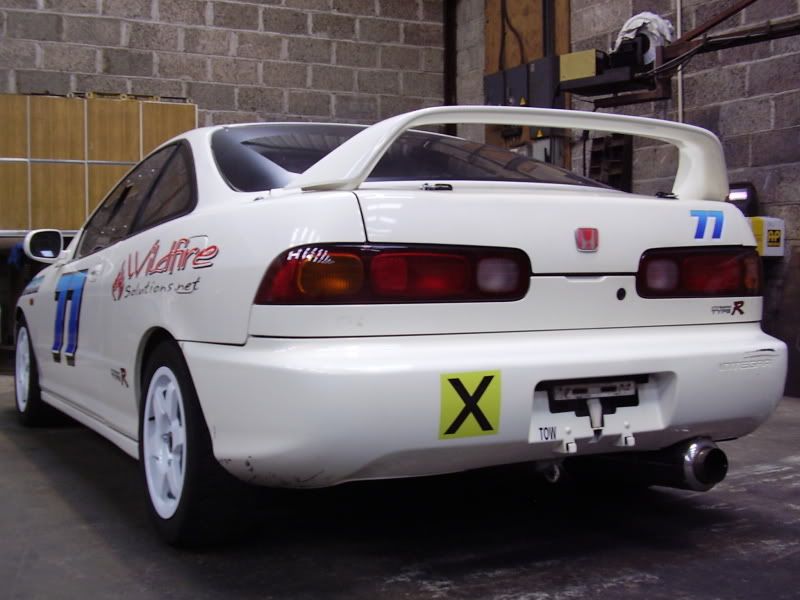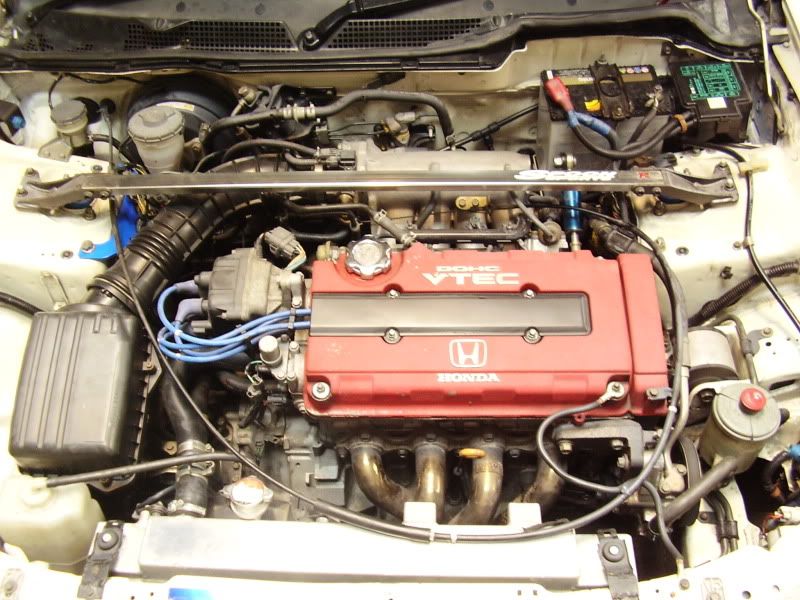 Ive been running a pretty much standard B18 all year with just mani/exhaust fitted and the car never missed a beat, did a lot of suspension tweaking all year and had an absolute blast. I Won my sprint class overall this year and started doing a few saloon race meetings as well. They turned out to be mega fun. And the little car did well for being a home built machine
Pic from sprint i did at the start of the year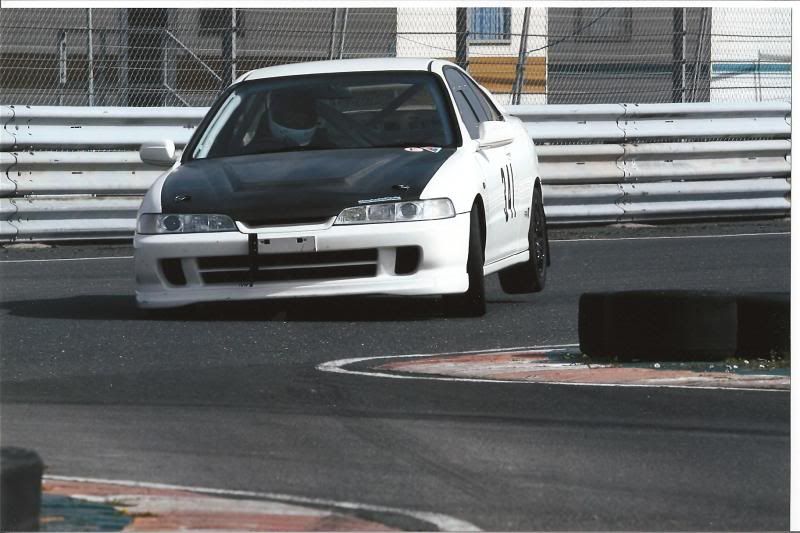 Few from race meetings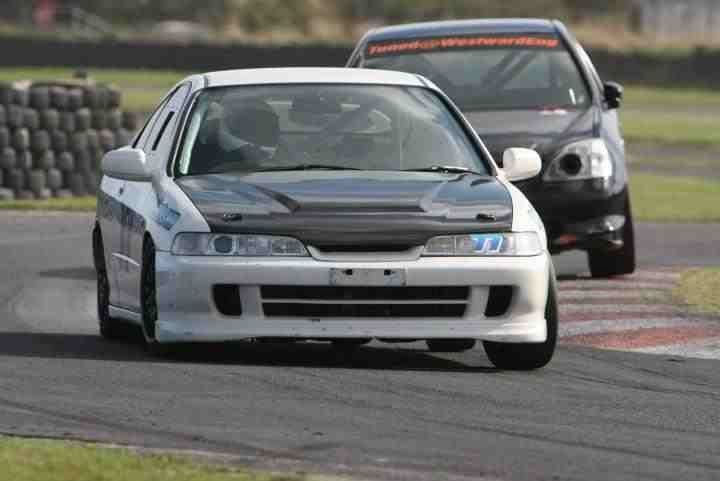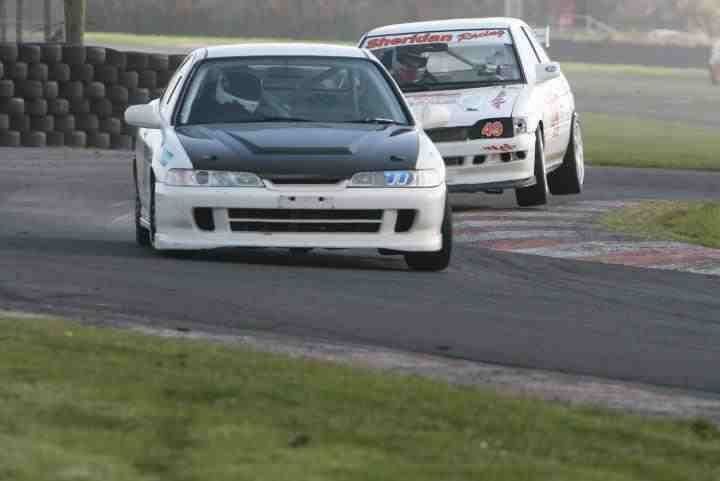 I have now stripped the car again, sold the b18 and built box and am in the process of getting a K20a2 installed in the car!! Got a load of parts from David Cordell at Hybrid Racing, he helped me out a lot. Got the engine bay and interior sprayed while i had the car stripped down so it looks like this at the mo:
Got the B/M cyclinder reinstalled and all the lines and prop valve, fitted bits of the mounts and stuf like that so its looking a little less bare!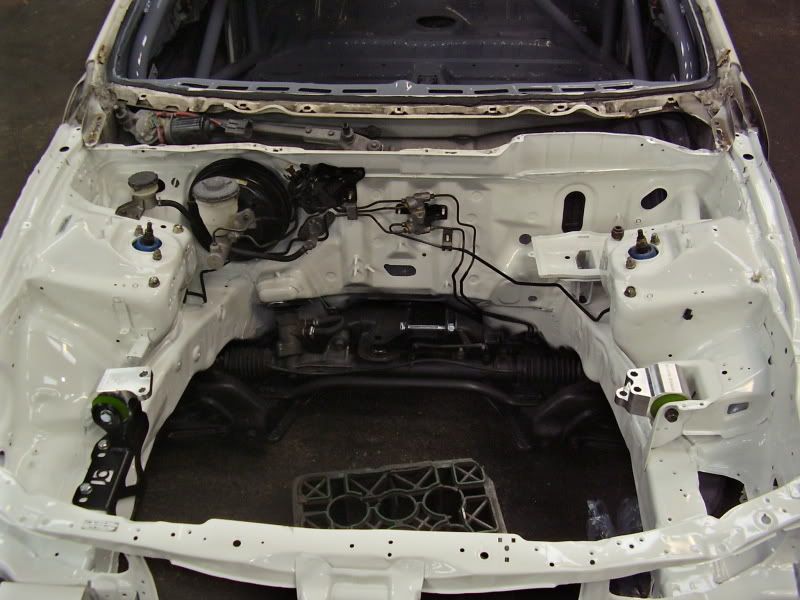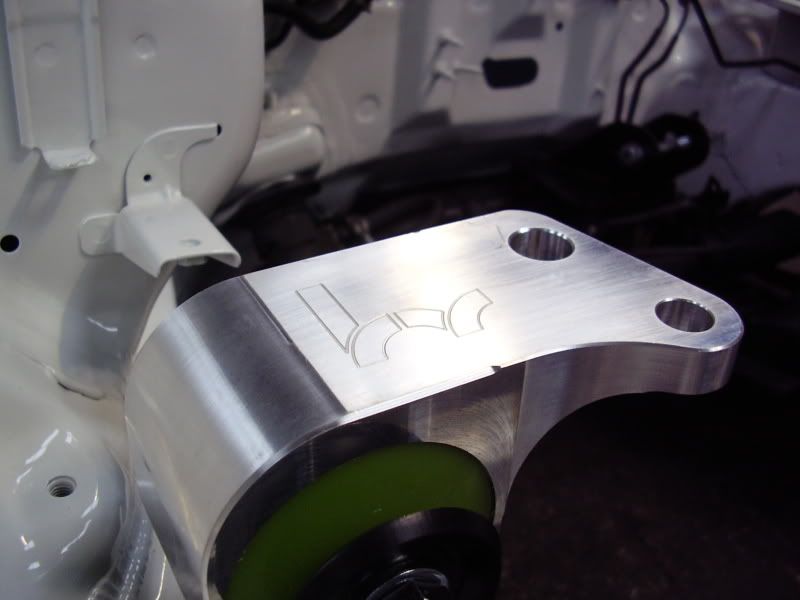 And just a few better pics of inside the car itself, think the colour is called shell grey!!Think it will look well with the flocked dash back in!!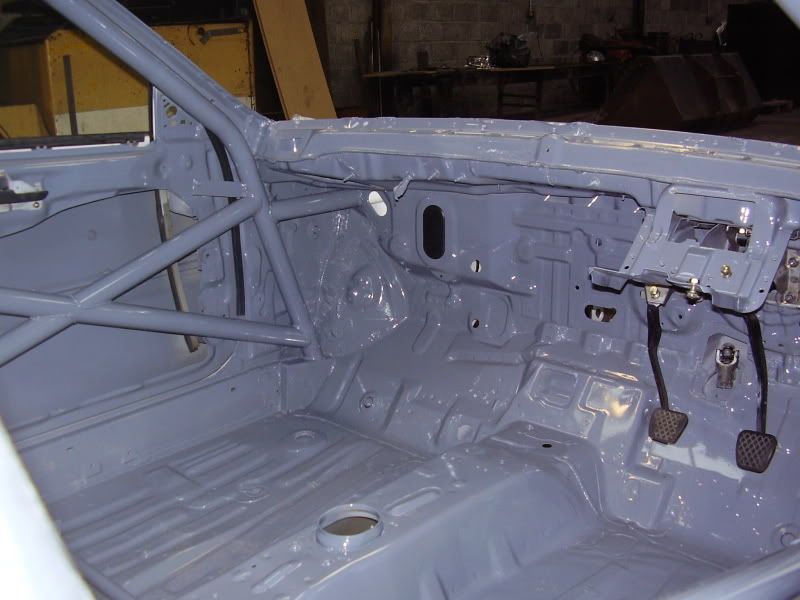 Im gonna try and keep this updated through the build, have a fella overhauling my K20a2 with new rings and bearings. He did a bit of porting at the head
Also have a Skunk 2 Inlet to go on with a billet 70mm TB: