Discussion Starter
·
#1
·
Well ive owned the car about 7-8 months now,
Unfortunatly i dont have any pics of the build as a company built the car, (Unfortunatly i wouldnt have full knowledge to do one myself)
Basically this is what i got;
http://www.icetronix.com/index.aspx?page=k20
So my spec list is as follows,
Euro K20a2 Ep3 engine,
Hasport shafts,
Hasport mounts,
Kpro (Base map
)
Prelude radiator,
Dc sports Manifold,
Skunk2 exhaust system,
Aem fuel rail,
Aem regulator,
Uprated fuel pump,
Dc5 gearbox with LSD,
Relocated air filter in front bumper,
2.2 prelude Brakes and discs,
Car made 236bhp or 206whp and 167lbft of torque, i was pleased with the result for a base map.
Other parts on the car include,
EVO 7 recaro seats front and back,
Black SIR dash conversion,
SIR white clocks,
DC2 steering wheel,
Mugen front lip,
Spoon rear spoiler,
Type r rear lip,
Full respray in EVO 9 blue,
15" Lenso wheels, 195 50 15 toyo Proxes T1r's
Here are a few old pics i have,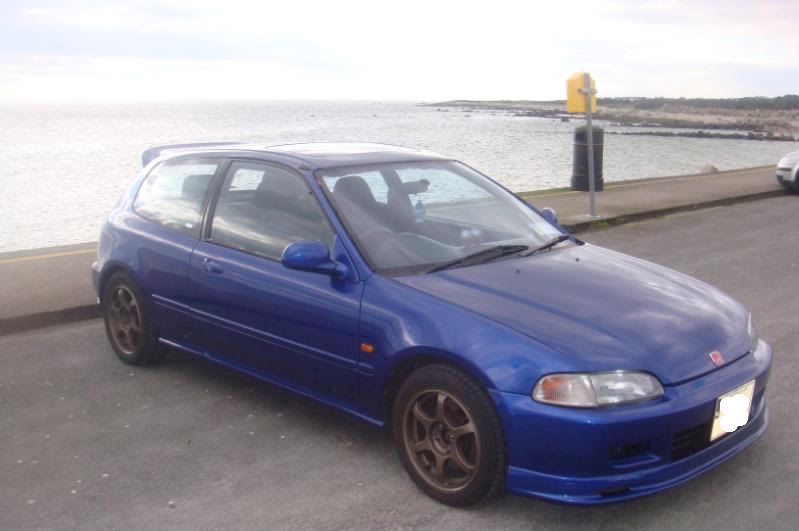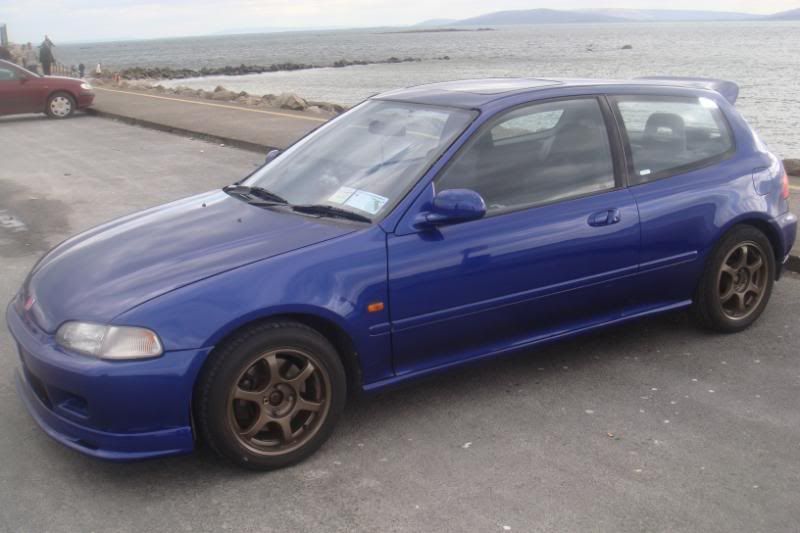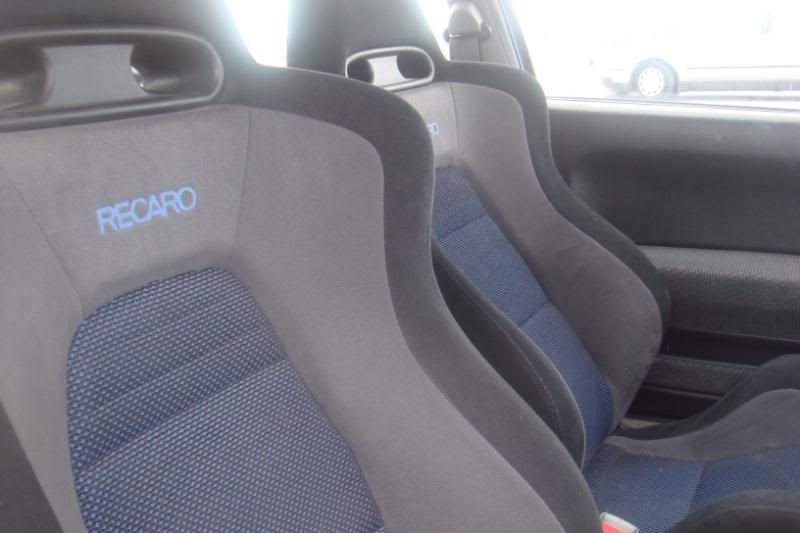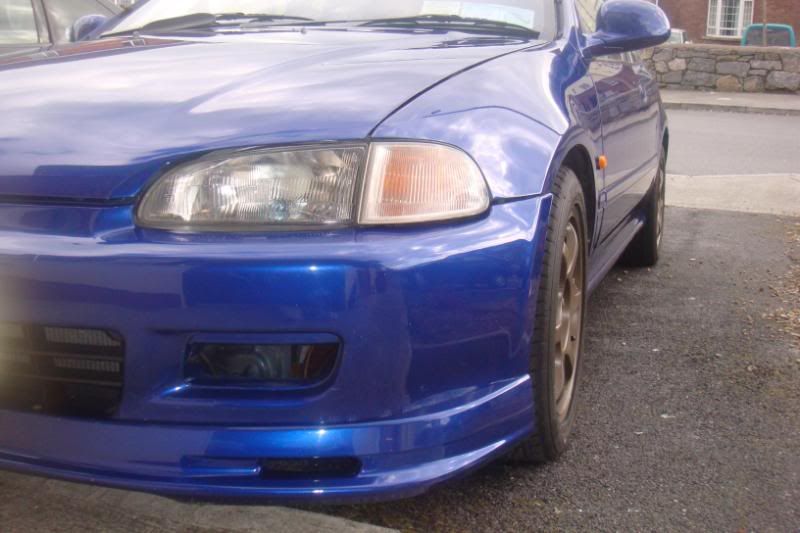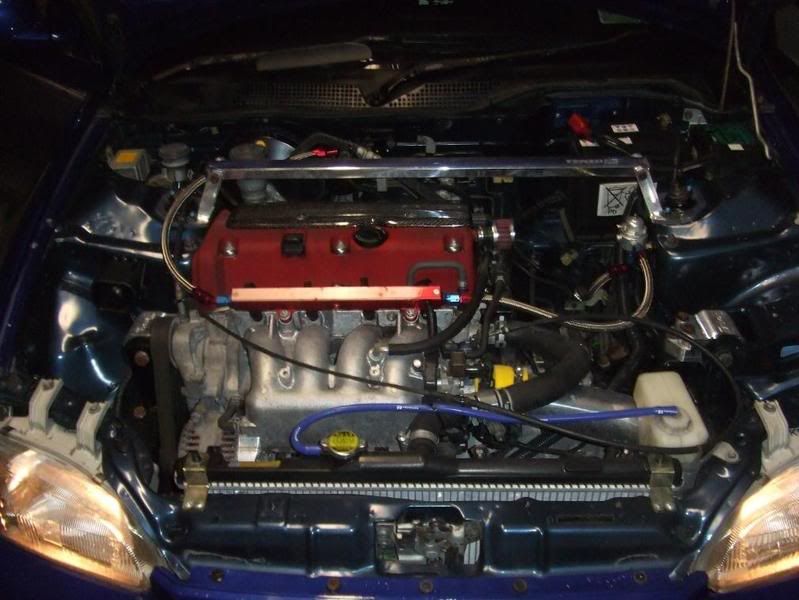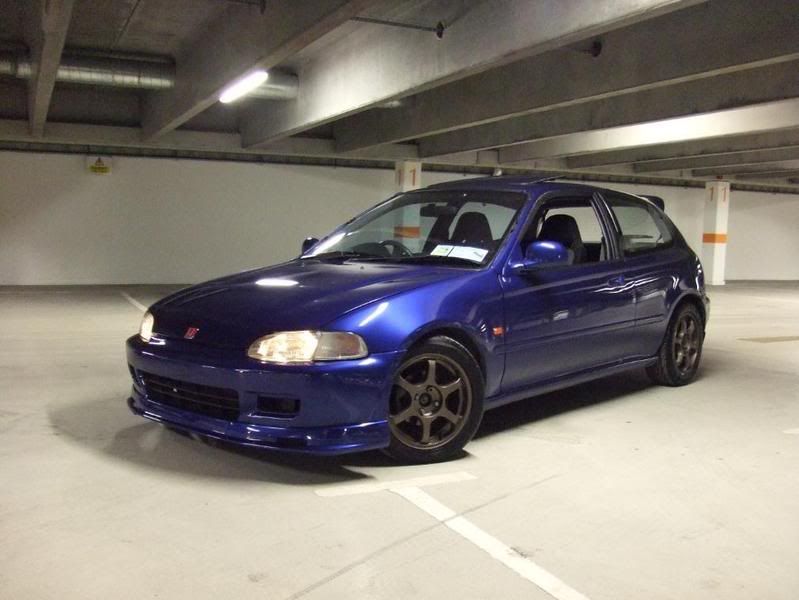 Here is a video of it rolling from 2nd to 6th
http://www.youtube.com/watch?v=0wFpvDsJqWc
Only problems ive had with it have been,
Ive smashed a sump on my way home from a drag strip over here,
The roads are just a disgrace here,
And i had a short on one of the wires on one of my injectors and it was messing things up,
I hope to get some parts this weekend,
Skunk2 camber adjustables front the front,
New coilovers,
An electric power steering pump,
Get my new ball joints and track rod ends in and my wishbones with my freshly pressed poly bushings,
Ill need some new LCA,s aswell so i was thinking about the k sport ones...
But i do have the car up for sale aswell so im in 2 minds about buying more parts????
Anyway all comments welcome,
Thanks for looking