Discussion Starter
·
#1
·
i thought would do a new build thread, i had one over on HT.com for my car from its street car state in 2001 through its track day, and all out honda challenge H4 race car stages.
The H4 class kind of died out in NorCal, and at that same time i started to look into wanting an Enduro car. H4 cars, in the enduro classing, just don't stack up very well to the much faster cars. So i looked into the H2 class which is faster and is better for an enduro car (more power and just tad more weight).
I did a bunch of research and was set on going with the B16a for H2. But i decided against it for many reasons, and went with the newly classed K20a3 (with the 5 speed tranny).
The rules are fairly limited, must use all factory parts (excluding valve springs and retainers), can't do any sort of fancy port job only "gasket matching". The things you can do are Intake, header, ECU, and Exhaust.
The transmission is pretty limited too. We are allowed to add any LSD we want, and can change the FD to anything we want.
I'll be running an R-crew header, K-pro ECU, and a custom exhaust. As of now the exhaust is 2.5 16g stainless with 2 Burns Stainless mufflers. I might be upgrading to 3inch depending on what the dyno says. The intake is up in the air as of now too, and will be decided on the dyno.
Here is the car last year with the D16z6
here is the old motor, it is a great motor ran and WON the 04 25 hours of thunderhill in the E2 class, and then ran 2 full seasons of sprint races. it made around 130whp and 110ft/tq. (it is FS BTW)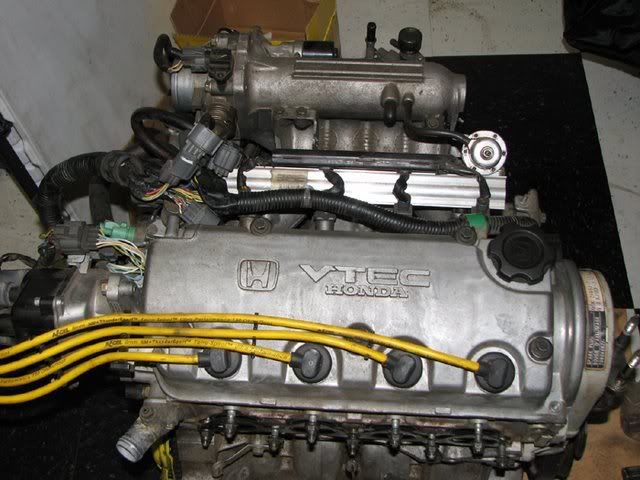 A few older pictures of the interior.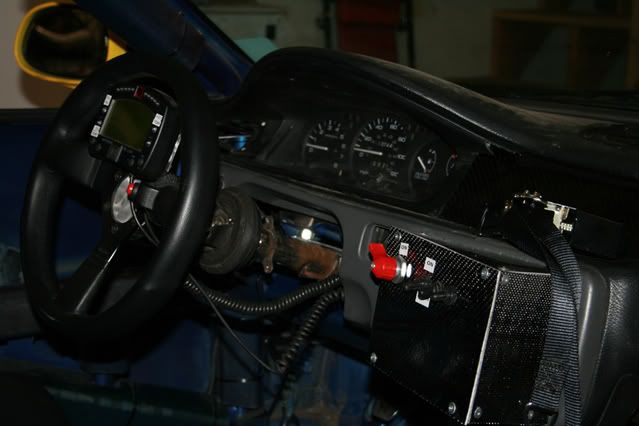 I pulled the old motor back in November/october. Since that time i had been deciding what motor to go with and trying to sell off all the D series stuff i had to help fund this swap. I finally found a motor, for a GREAT price.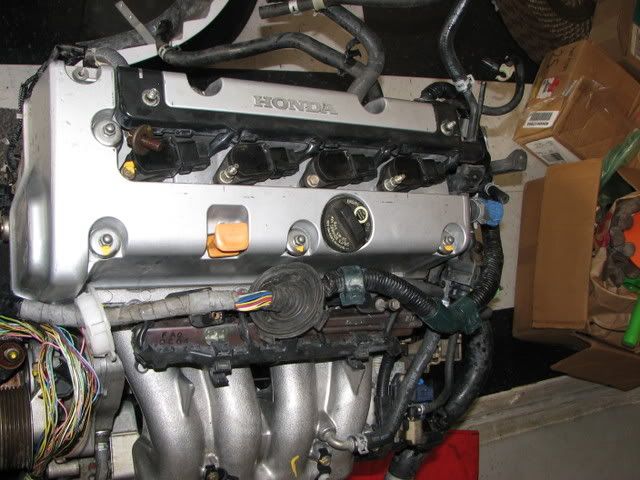 It is a complete swap (minus ECU) out of an 03 honda civic SI.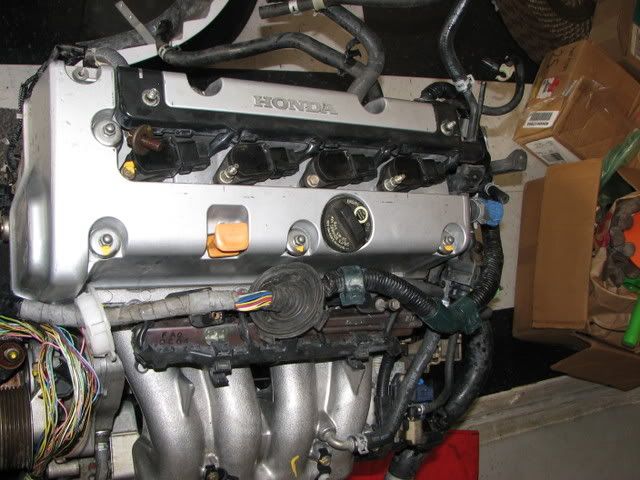 I have read on here that i can use the axles it came with (EG with HASPORT MOUNTS) I hope this is true.
And now the process to install the motor has begun
transmission mount with the spot welds drilled out ready to be removed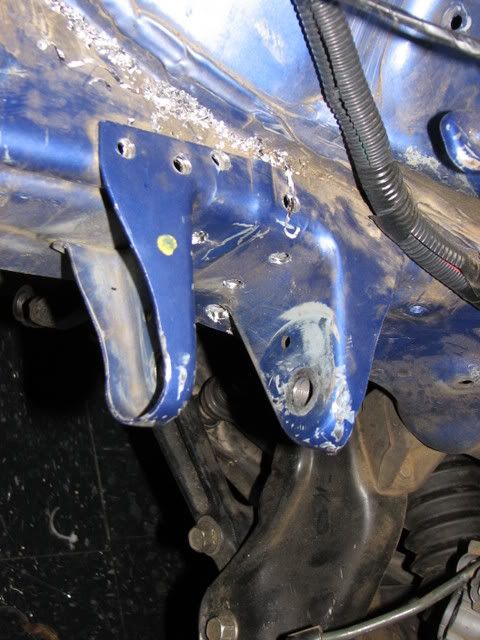 bye bye D/B/H motors HELLO K
As mentioned just above I am using HASPORT mounts. They support Honda Challenge (they have sponsored the championship video for 3 years now THANKS GUYS), you never have to worry about fitment, the quality is top notch, and their customer service is great to deal with.
here is the passenger side mount just on sitting on the frame rail.
and here it is bolted down
After driving a K swaped honda with power steering i decided i HAD to have it. So i picked up a power steering rack, and sub frame from HAP. If you need any honda/acura part and are in the sacramento, CA area give them a call and ask for Bee. He is a very knowledge about honda/acura as he has been into them since the early 90s.
Here is the PS rack and subframe with the HASPORT rear bracket bolted up.
and in the car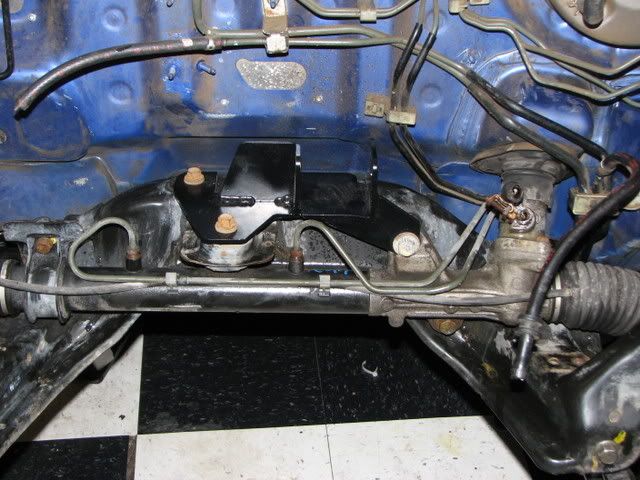 That is about as far as i have got thus far. I am waiting for my KAAZ diff to come in from
www.prima-racing.com
so that i can put that in the transmission and then put the trans and the motor in all at once.
I have my fuel lines, ordered everything from
http://www.xrp.com/
. After dealing with cheap fittings on my first try at an oil cooler setup i swore never to deal with cheap fittings again. XRPs stuff is super nice quality and they have great customer service.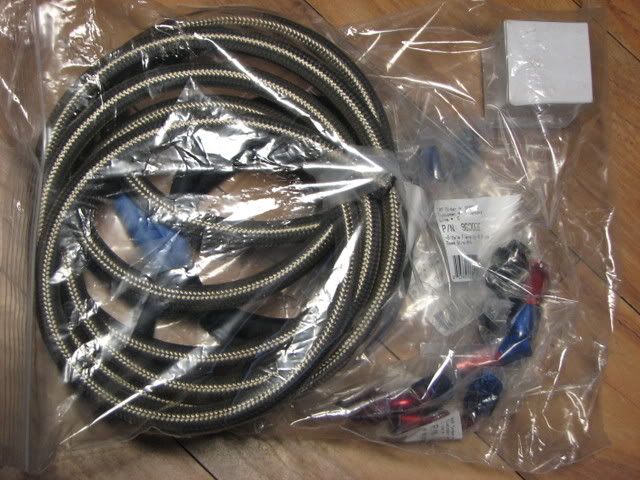 Ill be installing "Jiffy Tite" quick disconnect for the ease of disconnecting.
Other improvements to the car in preparation for H2 include the P1 spec splitter kit. Kiwi is a great guy, and fellow Honda Challenge racer who makes very very nice products for road race cars.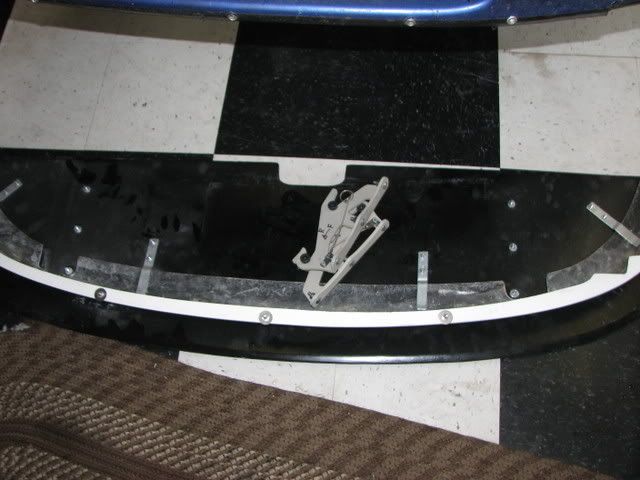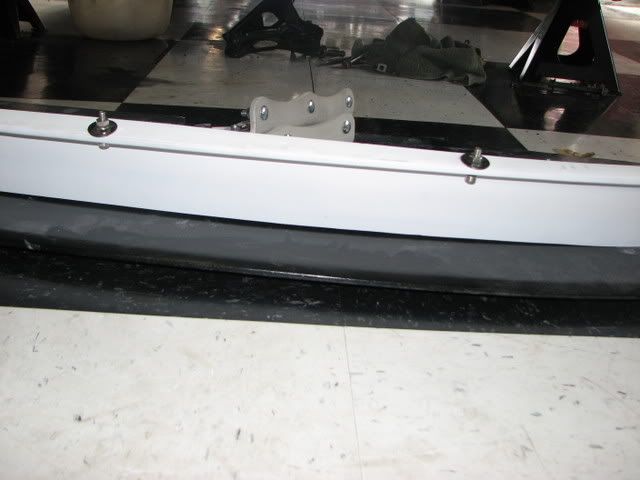 I will be going with electrical power steering because i don't want to and it isn't exactly legal to cut up the hood in order for the pulley and PS line to fit. Plus it should make it easy to roll the car around the paddock and garage.
I'd like to use the EP3 shifter since i have the EP3 shifter cables, and it should be cheaper to just buy that rather then purchase RSX cables, shifter, and shift level.
Unless the EP3 and RSX shifter cables are interchangeable, but i doubt that is the case.
So the major things left to purchase are
1. K-pro ECU
2. Radiator
3. EP3 shifter (or if i can't mount it up all the RSX stuff)
4. custom clutch line
5. Clutch and fly wheel (going with exedy as they offer a great nasa discount)
6. charging harness
I'll keep this thread updated as time goes on.
thanks for looking!