Discussion Starter
·
#1
·
For those that do not know what a retrofit is, it refers to the taking of HID components from OEM equipped cars and properly
mounting them into a stock halogen headlight housing. This in effect gives you OEM HID in your car; a colorful projection, a
sharp cutoff, and even light distribution without the nasty side effects of aftermarket "kits". Most people just throw in an
aftermarket HID "kit" and think they have all the advantages of brighter and safer lighting when that is the opposite of what
they get. "Kits" cause blinding glare do to the simple fact that HID bulbs were not designed with halogen applications in mind,
and halogen was not designed with HID in mind. The focal points do not match up and the results are glare and improperly
focused light patterns, not to mention the poor quality of "kits". Whether you are going for show or function, HID lighting is the way
to go, and to do it right you have to go with a retrofit.
I've been doing retros on many different cars focusing on acura/honda, but I specialize in the RSX and Scion tC. I just wanted to
show some of my work. There are lots of pictures and feedback about my work below, these are some samples from basic retros
to dual projector setups etc.
And feel free to ask me anything you want about HID, retrofitting, CCFL, etc.
Sorry about pic quality, I am not the best photographer.
A dual valeo projector retofit:
http://img46.echo.cx/img46/7151/img165804zp.jpg
http://img46.echo.cx/img46/6420/img165204nk.jpg
http://img46.echo.cx/img46/5039/img165005gb.jpg
http://img300.echo.cx/img300/8431/img165700px.jpg
http://img238.echo.cx/img238/3762/img167004sw.jpg
http://img238.echo.cx/img238/6618/img167608me.jpg
A slightly color modded TSX projector retrofit: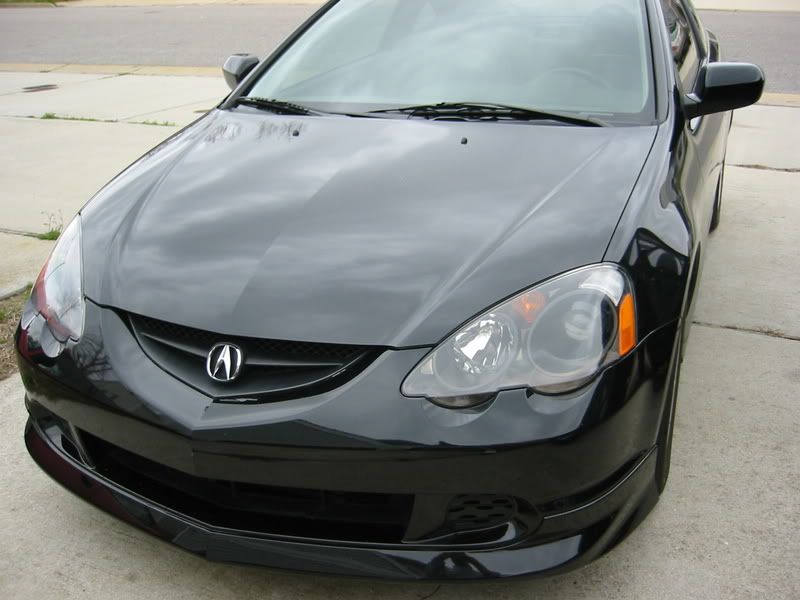 http://img.photobucket.com/albums/v676/drewbel/tsxpass.jpg
http://img.photobucket.com/albums/v676/drewbel/train.jpg
http://img.photobucket.com/albums/v676/drewbel/pimp.jpg
http://img.photobucket.com/albums/v676/drewbel/rightballast.jpg
http://img.photobucket.com/albums/v676/drewbel/cutoff.jpg
http://img.photobucket.com/albums/v676/drewbel/sideshot.jpg
Another TSX projector retrofit:
http://forums.clubrsx.com/attachment.php?attachmentid=163183&stc=
http://forums.clubrsx.com/attachment.php?attachmentid=163184&stc=1
http://forums.clubrsx.com/attachment.php?attachmentid=163185&stc=1
http://forums.clubrsx.com/attachment.php?attachmentid=163186&stc=1
http://forums.clubrsx.com/attachment.php?attachmentid=163187&stc=1
http://forums.clubrsx.com/attachment.php?attachmentid=163196
A valeo projector retrofit with CCFL angel eyes, (angel eyes in daytime):
http://www.halfaworldaway.org/RSX/Driving_5179_500x375.jpg
http://www.halfaworldaway.org/RSX/Passenger_5120_600x450.jpg
http://www.halfaworldaway.org/RSX/Drivers_5174_500x375.jpg
http://www.halfaworldaway.org/RSX/projector_51071_400x300.jpg
http://www.halfaworldaway.org/RSX/CATHODE_5108_400X300.jpg
http://www.halfaworldaway.org/RSX/Cutoff_Closse_5155_500x450.jpg