Discussion Starter
·
#1
·
Hello everyone!
I have been watching this forum before i even own a Honda,
Here in Greece there is only one K20EG "demo car" because everyone here are going B18.
And unfortunately there is very little knowledge on this swap..
..So thank god there is this forum that lightened up my mind a little and i decided to do everything on my own..!
Anyway, i decided to buy a cheap EG and start it all over..
So here is my '94 1300cc silver EG!
Its stock to the bone, only wearing those 15" crapy wheels which i will try to give away in the nearest feature!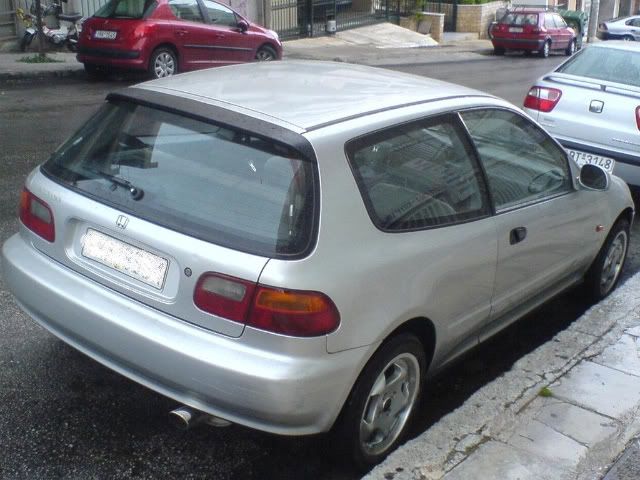 Unfortunately in had been in a minor accident on the past, so i decided to give it to a specialist to do some welding and straighten the chassis!:up:
Pics tomorrow!
I also ordered a K20A JDM engine/tranny/ecu/wiring direct from Japan,
which has cost me aroung 6000$ including shipping and custom fees.
I will receive the engine in one month, so these are the pics that the seller mailed me. (its said to be a 40,000km engine)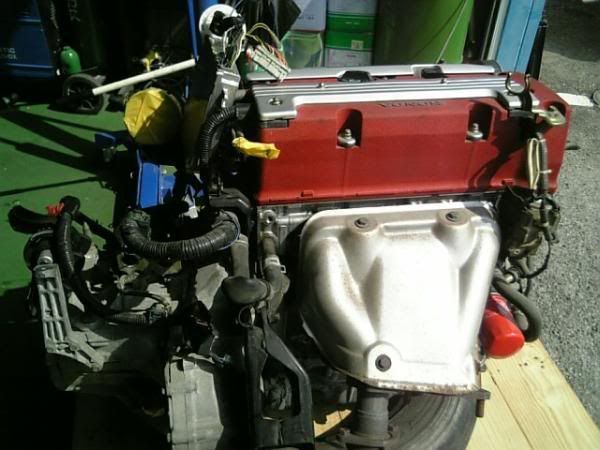 I have also ordered the best suspension parts i could afford, so that it will be a great trackday car. The suspension parts cost me around 5300$ including shipping and fees.
So we have:
1)TEIN Circuit Master SUPER RACING coilovers (eye type)
2)Function7 billet RLCA integra type R
3)Skunk2 Pro-series rear camber kit -upper control arm-
4)Skunk2 Pro series plus+ front camber kit
5)Omni power forged aluminum FLCA
6)A spec 32mm adjustable sway bar with subframe brace
7)Mugen rear trailing arm hard bushings
8)Mugen rear compensator arm hard bushings
9)Cusco lower control arm bar
10)Cusco carbon rear strut bar
11)Megan C pillar monkey bar :silly:
12)Megan H-brace
13)Quaife quick steering rack and pinion
EDIT:
14)JS RACING Roll Center Adjuster
15)SRR rear toe kit
:dance:
TEINs, JS RACING Roll Center Adjuster, cusco bars ordered from
www.teiwa.co.jp
All the rest from
www.kingmotorsports.com
..excluding H-brace and Cpillar bar, ordered from
www.streetrays.com
SRR rear toe kit bought from
http://www.jmperf.com/
I allready received the teins and the cusco bars: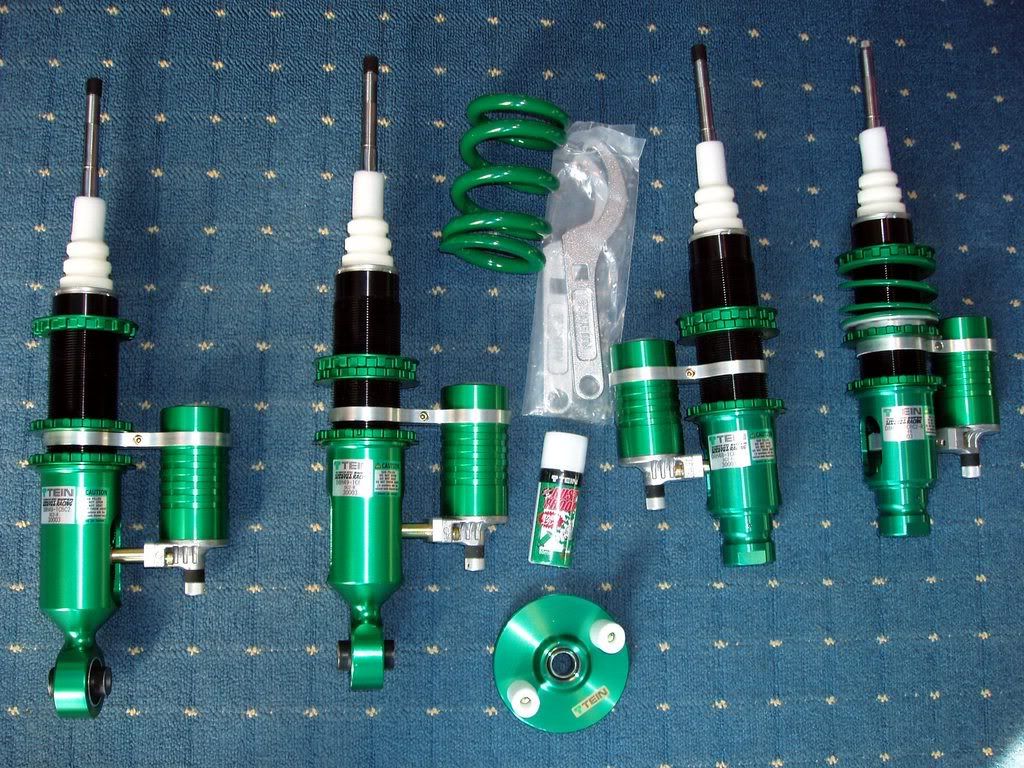 Still waiting for the rest parts from kingsmotorsport, so i will post pics when i receive! :up:
I also have the cusco FLCA bar for sale, because the h brace will be installed instead..
This project will go slow so be patient!
I want to do the following until this June:
1)install the suspension
2)install rear disc brakes
3)get bucket and harness
4)put my 15" TOYO semislicks on the crapy wheels
....and 5) go to track!
On september i will get the parts needed and go K, and i will buy some big brakes!
I will also buy 15x8 or 15x7.5 wheels with 225/45 semislicks to provide some traction.
Then if everything goes fine, i will get some carbon parts..!
Thanks for looking! :up: