Discussion Starter
·
#1
·
Good morning, everyone!
I'm just swinging in to share some results we had over the weekend with finally being able to spend a bunch of time with the turbocharged K23A1 platform in the 2007-2011 Acura RDX on the dyno. This car doesn't really get a lot of love, despite being the only current turbocharged Honda available in the USA, and the potential that it holds for a fun driver.
We removed the propeller shaft that drives the rear wheels in order to test on our in-house DynaPack Evolution 3000 2WD dyno in front-wheel drive configuration.
This particular example was tested with only one of our custom intake arms (3" diameter, like many of the off-shelf aftermarket pieces, nothing special at all. This also keeps MAF scaling close to stock.); beyond the intake arm, the car is completely stock. We performed the tuning with a Hondata FlashPro unit.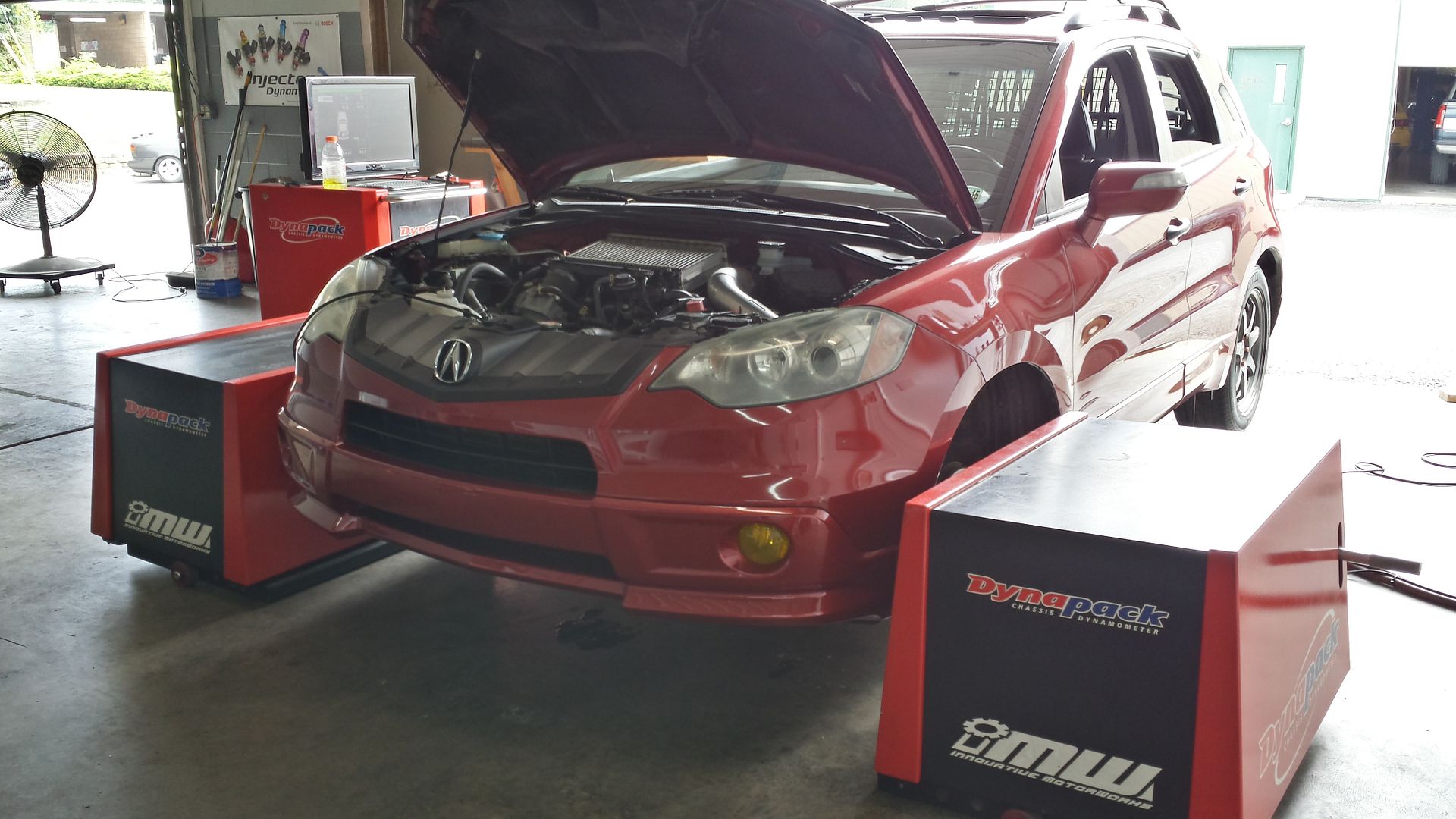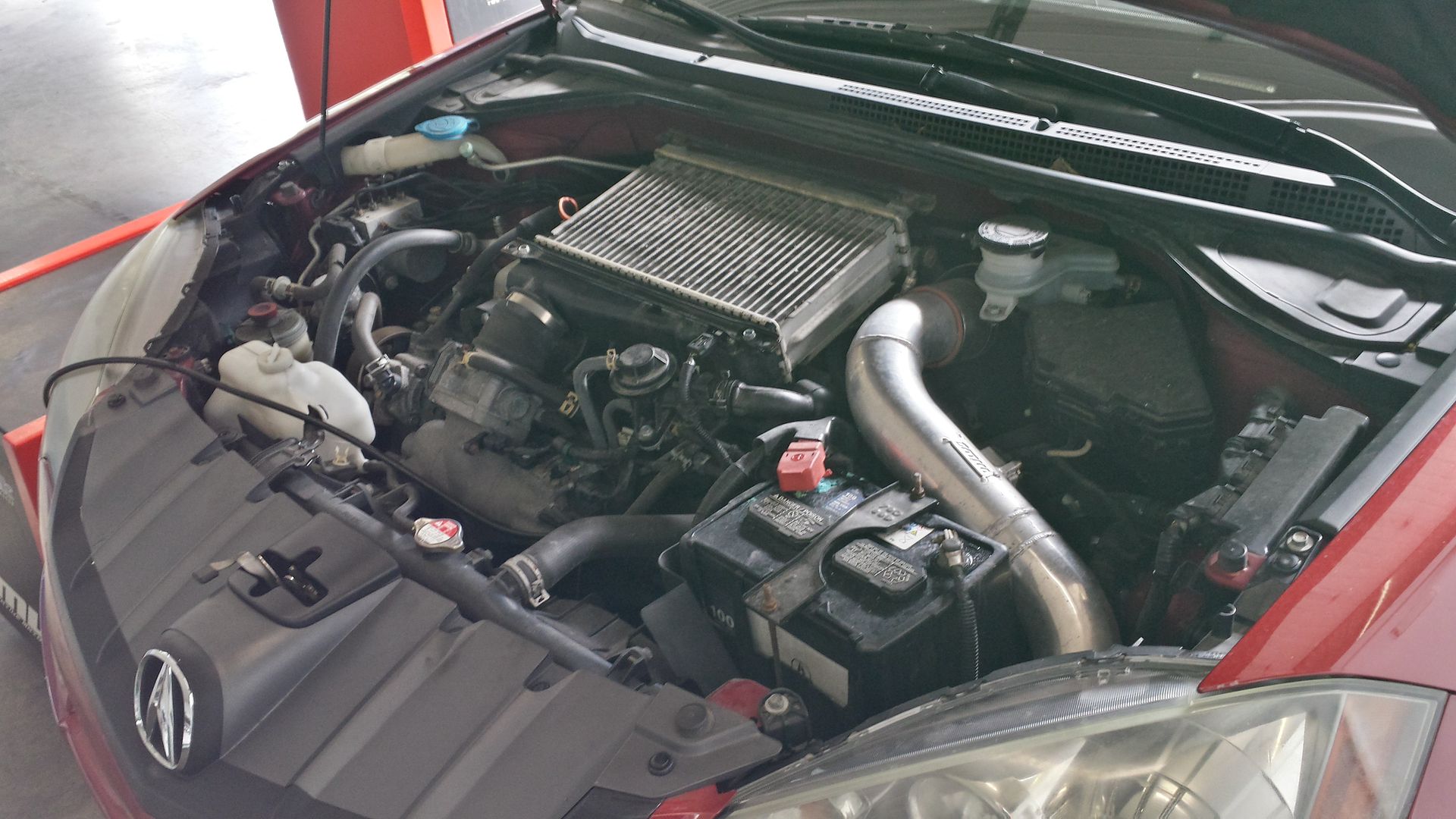 The car has been running around on a simple street tune for a while, but we wanted to compare the engine in stages, so for initial testing yesterday we returned the ECU to stock. With the ECU on the OEM calibration, the tests produced a best of
189whp / 206wtq
, with boost tapering to 8psi at redline. The stock power rating is 240hp / 260tq at the engine, giving us roughly a 20-22% drivetrain loss in FWD configuration on our machine.
Next, the "street tune" file was loaded. The street tune was also done by me using OEM-like timing table curves, and OEM-style VTC tables; we didn't want to get too crazy on the street without knowing how much to trust or distrust the OEM knock sensor sensitivity, so the goal was to minimize knock and up boost, essentially. With this calibration loaded, the results were
218whp / 241wtq
, with boost fairly steady at 14psi falling to 13psi.
At this point, we took the liberty of completely reshaping the WOT Lambda Adjustment, ignition timing, and VTC target tables, and also making adjustments to the knock ignition limit/retard tables. Knock sensitivity was left alone, as we found it to be fairly accurate. From Honda (as well as Hondata), cam advance is very limited, with the majority of the calibration never advancing past 0deg (in boost, no cam advance is used). After a few pulls dialing in the new shapes of these tables, we found a BUNCH more torque down low, and fair gains everywhere else. With these adjustments, the results were
255whp / 317wtq
, with peak boost of 16psi early on, with boost falling to 13psi up top.
Dotted red = Stock ECU tune
Solid red = Street tune
Solid pink = Final dyno tune
Here's a comparison of stock ECU calibration versus the final tuned version.
I would like to note that all tests were performed within 1.5 hours total of each other, with IAT's monitored closely to keep them consistent in the 120-130deg range. These cars are very sensitive to heat soak with the stock top-mount intercooler when dyno testing. Injector duty cycle was also very high; 97% with an 11.6AFR fuel mixture. Knock count was reduced to "0", also. With both the OEM Honda calibration, and the Hondata reflash, ignition timing is through the roof; they are constantly relying on the knock sensor pull a bunch of ignition timing. By rewriting the ignition tables completely, we have eliminated the over-retard required. Target boost was also turned up as high as the engine allowed; without removing exhaust restriction, no more boost can be made. Because of this, boost does waver a little, making the 'waves' in the torque curve.
I definitely want one now.
Thanks!
- Derek