Discussion Starter
•
#1
•
BUMP IF VEIWED PLEASE
OK this is testing waters I would like to trade my car for something different, no junk or non honda shit unless its a clean nissan. I just have the urge to trade my car its that time again. I really want a k swaped car or RHD. Oh boosted cars will work also honda or s14 thats it. This car was restored from ground up all new bushings, ball joints gaskets in the motor, relays, most of the out side trime, and a whole lot more but I can explain to a serious buyer or trader. All this stuff was done about 20,000 miles ago est. Ok heres what I want if I had to sell it $10,000obo (in can take parts off to lower price) but trade value 13,500 if this make sence its harded to get cash then it is to trade. This car is very clean in my eyes but you need to see it in person to understand. This is a well up kept car just ask poeple that seen it in person.
I dont need to sell or trade but kinda in the mood for something different.. heres the break down
Miles on chassie about 117xxx
miles on motor 110xxx The best running motor I ever had I would drive this car to california This is the truth.
CLEAN TITLE
engine:
Stock 98 spec GSR runs great 210 comp across broads
no name header 4to1
type r cat back full polished cat was removed though.
DC sport short ram air
type r valve cover and oil cap
spoon brake and clutch covers
stock ecu
NGK irudium plus cant spell haha
light weight flywheel
Ice cold a/c, power streeing
toyo radatior
Interior:
All 2000 ls all black interior 9/10 nothing perfact
2000 front type r seats usdm
97 back type r seats sun faded on top
real type r floor matts
type r cluster
broadway mirror
type r shift boot
short shifter
pana color oel display cd player
sk2 shift knob
type R streeing wheel non srs
ext.
All OEM jdm front end with OEM HID's black housing lights
98 spec back bumper
98 spec mirrors
OEM mud flaps
98 spec all red taillights
Very very good frost white paint
OEM type r wing
OEM type r front lip
15" konig minuz 205/50
Seibon carbon lip now
Susp.
Full K sports pro 36way adju coilovers almost new
type r rear lower control arms
type r front sway bay
solid rear trailing arm bushing
I think this is it but if I remember anything else I put it down.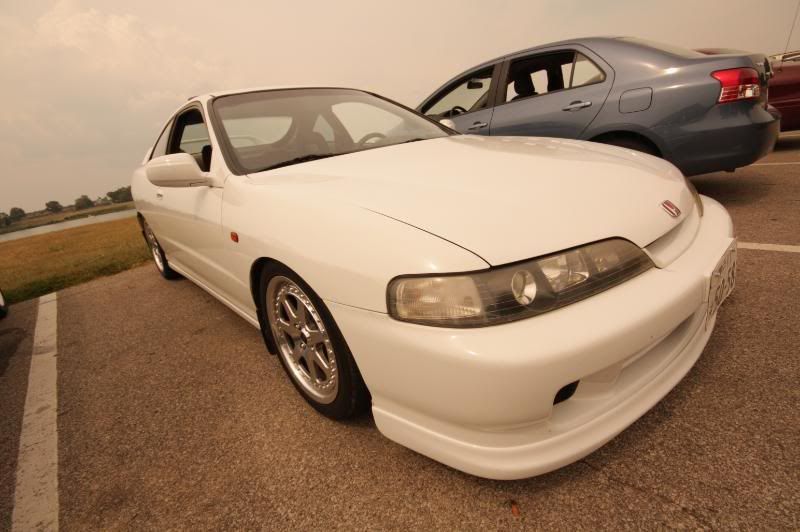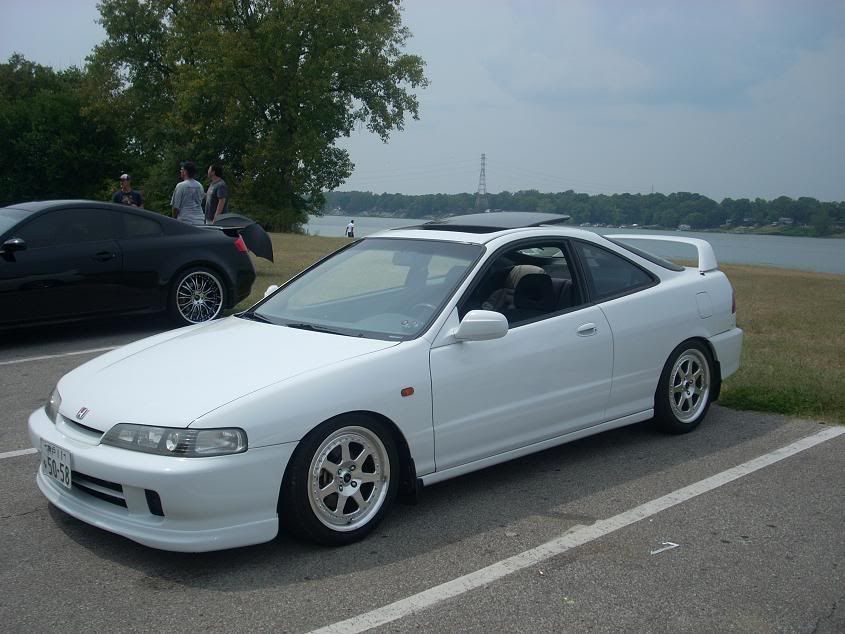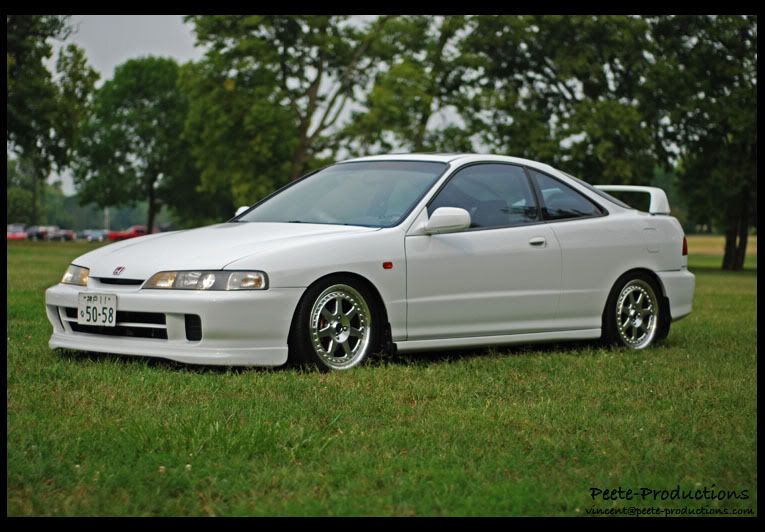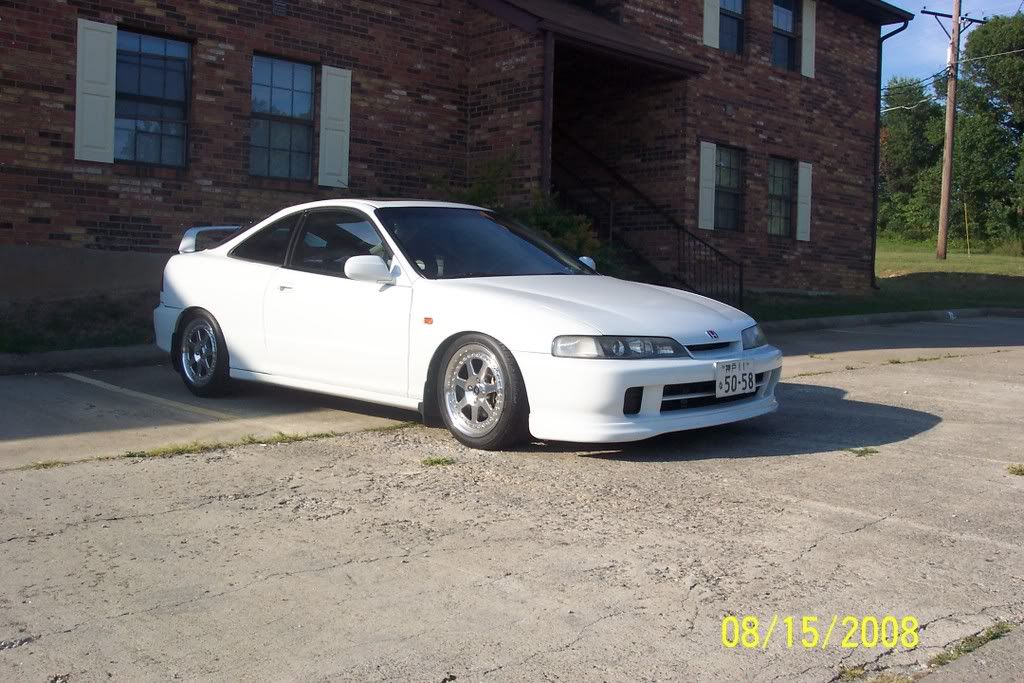 wheel's on the car now!!!