Discussion Starter
•
#1
•
I have one Super Mint JDM ITR Steering Wheel&one in Decent Shape.
These will fit 92-95 Civics&94-01 Integras.
The Mint Wheel has everything&is in Golden Shape! Personally had my Importer find this wheel for me.
Haven't even mount'd this Wheel in my EG yet. 9.9/10.
The other Wheel has a Non Functional Air Bag&some Wear around the Right inner side of the Wheel.
Also missing the underside Panel that covers the Bolt Hole on the Left side. 7.0/10.
Mint Wheel: 470 Shipped. Local 450.
So So Wheel: 320 Shipped. Local 300.
1K for the JDM DC2 Recaros.
9/10 Condition: Passenger Seat has 2 Small Cig Burns.
EG/DC Rails.
1K for the Wheels.
No Scraps Scratchs Dings Dents Nicks Blah. Flawless!
9.9/10 Condition.
16x7 4*100
+42 (42MM)
1.7K Package Deal For Recaros&SSRs.
Kinda Negotiable on the Prices.
Chris (402) 201-7009.
SSRs.
DC2R SRD Recaros
Mint Wheel.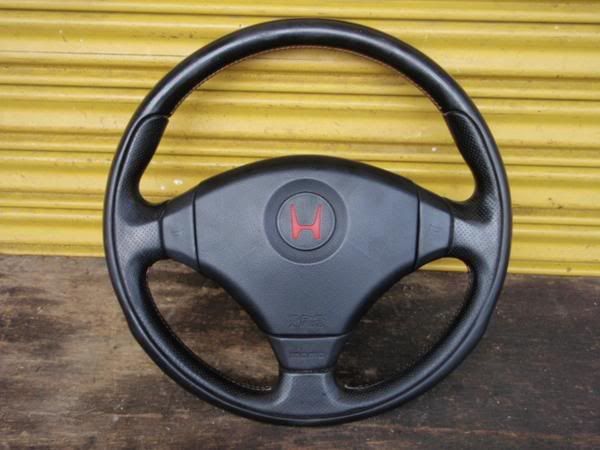 So So Wheel. (S2K Cluster Conversion NOT forsale!)