Discussion Starter
•
#1
•
FS: Volk Time Attacks, Sparco Seats, PWR Intercooler, Type R Cluster, PLX & MORE!
I've decided to part out the entire car. I'm going back to stock and probably going to sell it eventually. EVERYTHING is up for grabs. Click my sig for my full mod list. I'll update this as much as I can as I go, but I want the word out, everything is up for grabs.
First paypal takes whatever is up for grabs! My paypal is
[email protected]
(no that isn't a type-o, it's 79 not 97). These DO NOT INCLUDE SHIPPING OR PAYPAL FEES
Here's what I'm asking...
Powerplant
Engine Block: 1,250
Paid: Over 2k between parts and machining costs (not including cost of block)Fully balanced and blueprinted d17a2 block, containing wiseco 8.8:1 pistons and crower forged rods. Engine has less than 1k since rebuild and is 100% pristine.
Head: 800
Paid: Over 1k between parts and machining costs (not including cost of head)
d17a2 cylinder head with crower stage 3 camshaft, crower valve springs and titanium retainers. Same deal with head as block, head has under 5k and was completely rebuilt with new guides and seals.
Interior
DC5 ITR Gauge Cluster, pre wired: 200
Autometer Electronic Sport Comp Digital Boost Gauge: 100
Autometer Electronic Sport Comp Digital Fuel Press Gauge: 100
Autometer Electronic Sport Comp Digital Oil Press Gauge: 50
Wheels/Tires/Brakes
Wilwood Superlite Big Brake Kit: 800
I paid over 1400 new for these. They include 2 of the bigger superlite calipers (not the cheap dynalite calipers that are in the off the shelf kit), 2 12" slotted and drilled TWO piece rotors, so they can be used on most any Honda by changing the rotor hats, stainless braided lines, and Hawk ferro-carbon pads. These haven't been installed more than a few months and are pristine.
SOLD
VIS CF hood
VIS CF trunk
Progress front 27mm rear sway
Progress rear 24mm rear sway + tie bar combo
Neuspeed black strut bar
DC Sports CS2 strut bar
Kpro w/ebcs & 3.5 bar map
PLX DM-100 + SM AFR (Wideband) with extra o2 sensor
Sparco Torino 2 seats grey/black w/matching rear seats
ARC Titanium Shift Know
DC5 ITR Steering Wheel
Rear rotors
Exhaust Manifold & Dumptube
Tial 35mm Wastegate
Intercooler
Turbo, Downpipe
Full 3" Exhaust
RC 1000cc injectors w/resistor box
Aeromotive Adjustable FPR
Tranny
Intake Manifold
PLX DM-100 + SM FP (Oil Pressure)
Tein SS-P-800
Volk racing Time attack 16X7 4X100
Reason for sale is that I'm parting my em2 and getting rid of everything.
Wilwood BBK
DC5R Cluster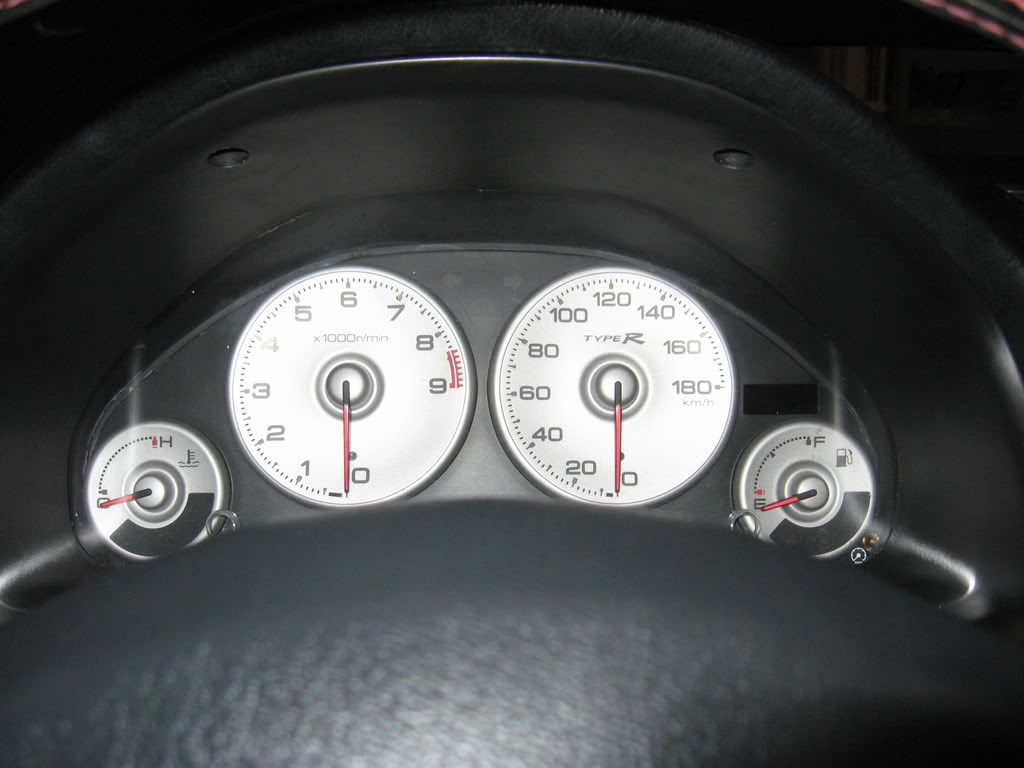 Shot of gauges