I have a cut RBC, I can port the TB opening to 70mm if wanted, and can also port the runners and plenum of the RBC if you want but price would definitely go up, or credit toward your RRC would have to go up as well. My stock RBC + $175 for your stock RRC is my offer. But if you want me to shave the RBC or modify it in any way that'll change. Doesn't matter to me how we do this. Hoping I can find someone with an RRC that need a bit of cash and willing to take an RBC.
I can shave everything off the manifold except for the rail mount points. Port TB opening, or completely port runners and plenum. Remove webbing between runner 1-2 and 3-4. Gives it a very clean look. Your choice. LMK.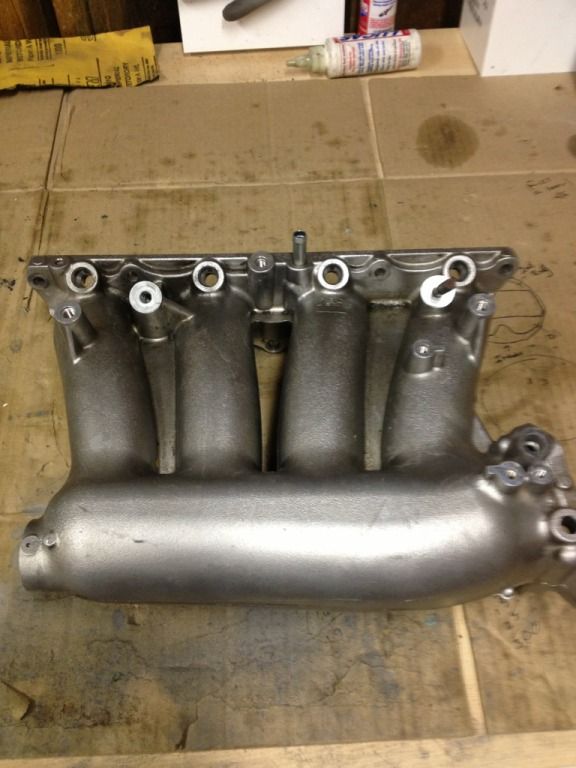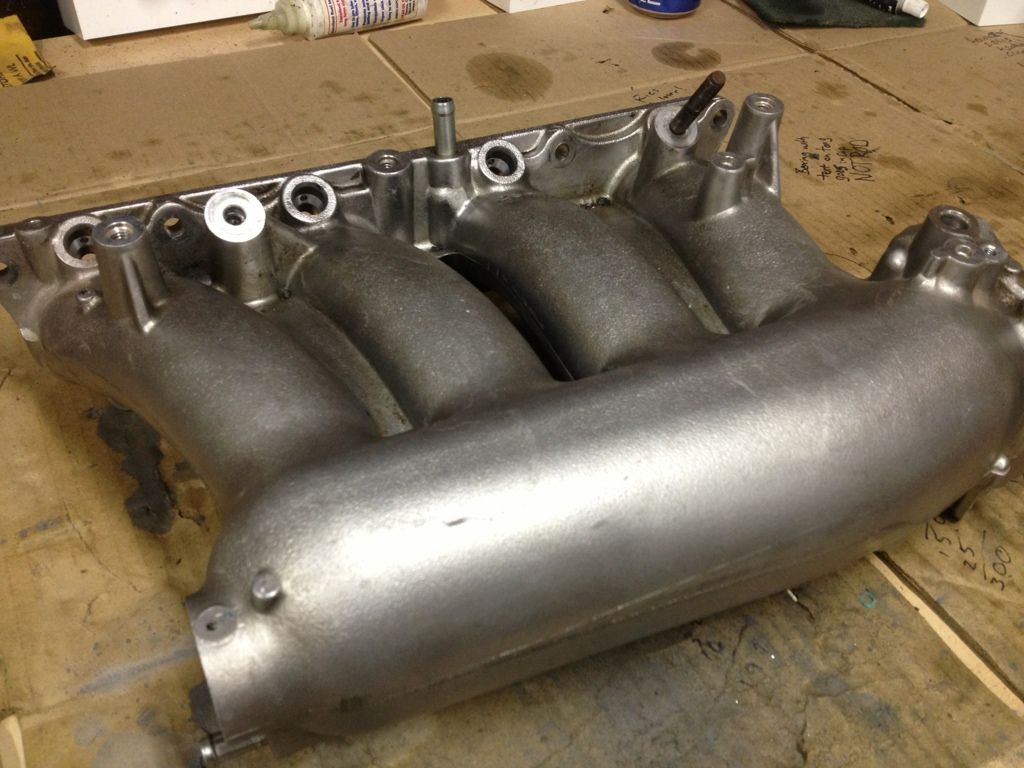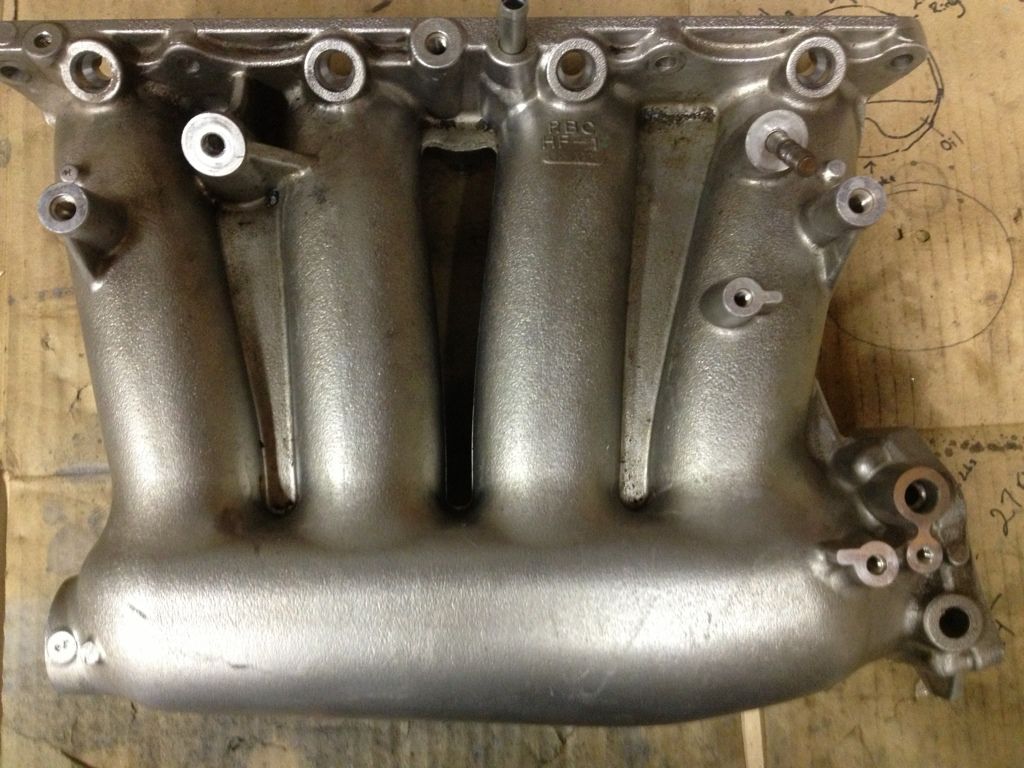 UPDATE!!!!:
Bump! Updated photos of manifold for sale or trade.
I'm the process of being ported, will be done in a week or so.
70 and 74mm score marks. Ill be going to 74mm, unless a buyer only wants 70mm. But I'm basically building this manifold for myself, but someone can buy it or trade or a stock rrc.
Stock runners untouched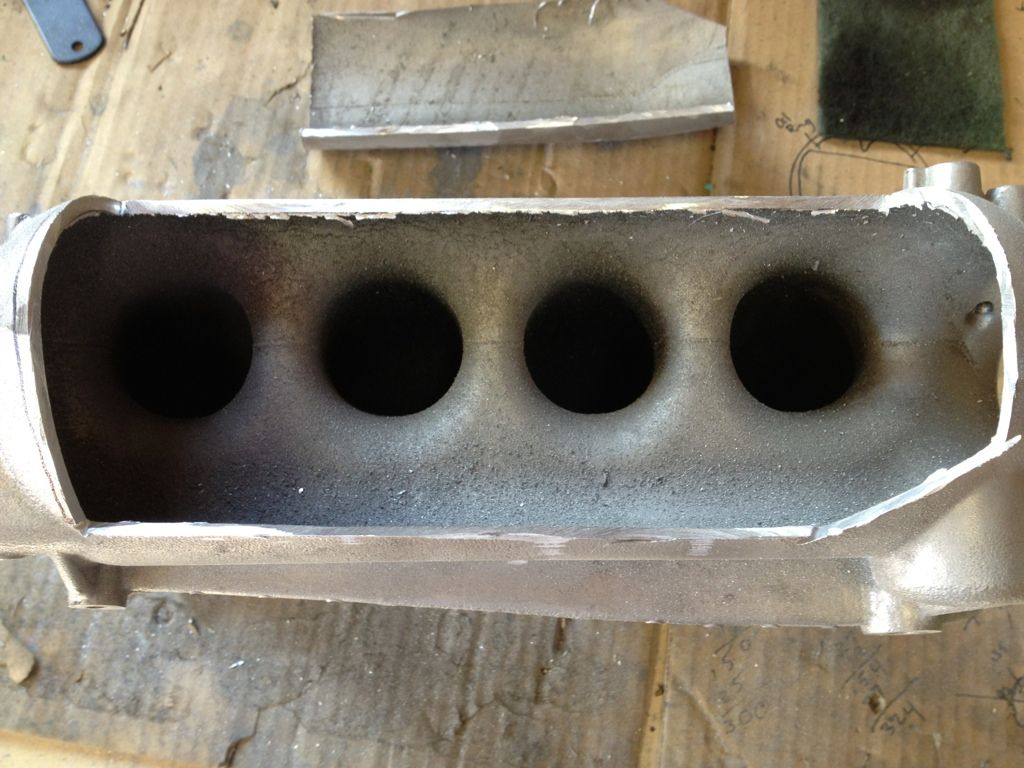 Cleaned up edges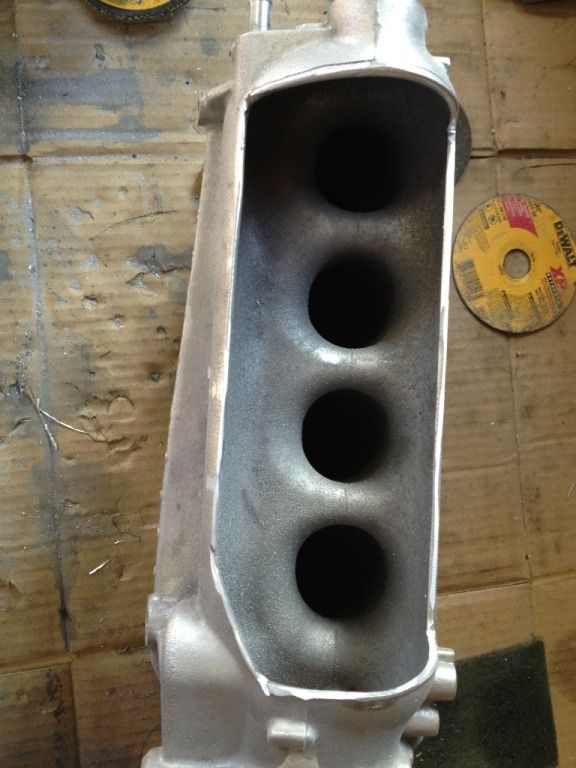 Started