Discussion Starter
•
#1
•
got a sick deal on one of my friends cars so i want to sell it...
THE CAR IS GETTING PAINTED AS WE SPEAK CHAMPIONSHIP WHITE.....
7500 obo
well i have a 96 ek ex coupe shell power everything....
the car is going in the shop monday...to get painted and all
i really just want a EK hatch....has to be clean as mine for better look to put money on top...
NOTE:5 LUG DOESNT COME ON SHELL DONT TYPE ME ASKING BOUT IT....
the car is in the shop getting painted (champ white) so it will be freshly painted
heres details on the car
96 ek ex coupe 200k miles on chassis
has type r struts and i forget the springs but their great no bounce or anything
front and rear lip
99-00 front end with foglights
99-00 si taillights
front strut bar
has all upgraded speakers polk audios up front and pioneers in rear sounds great
has si tweaters
full 2.25'' skunk 2 exhaust
Engine:
98 gsr legit
98 gsr tranny
act stage 3 clutch
skunk2 pro series manifold
jun tuned p28
dc sport headers
full skunk 2 piping
alot more stuff
has security....but will let u know of if ur intended to buy it and all let me know peoples
has si cluster
cd player with mp3
has alarm
kill switches u will get told if u actually get the car ill let u know
i know theirs more im missing but ill keep updating it...
IM ONLY LOOKING FOR 96-00 EK HATCH SHELLS AND THEY HAVE TO BE FRESH. AND HAVE A 99-00 FRONT...AND HAVE TO BE IN GOOD CONDITION...
WELL LET ME KNOW...THEIRWILL BE PICS UP RIGHT AS SOON AS THE CAR COMES OUT THE PAINT SHOP
HERES PICS BEFORE THE PAINT BOOTH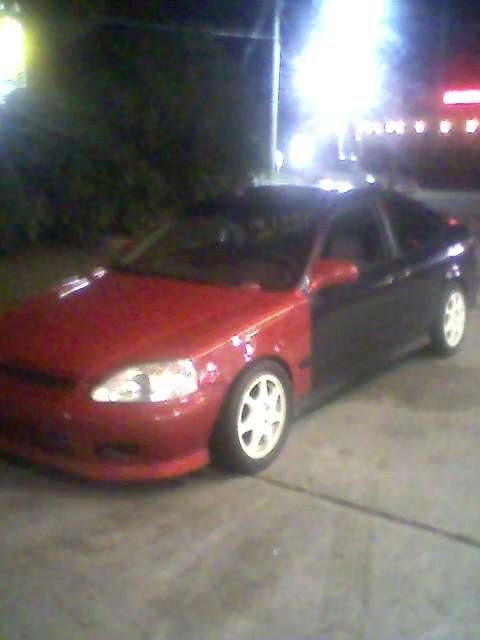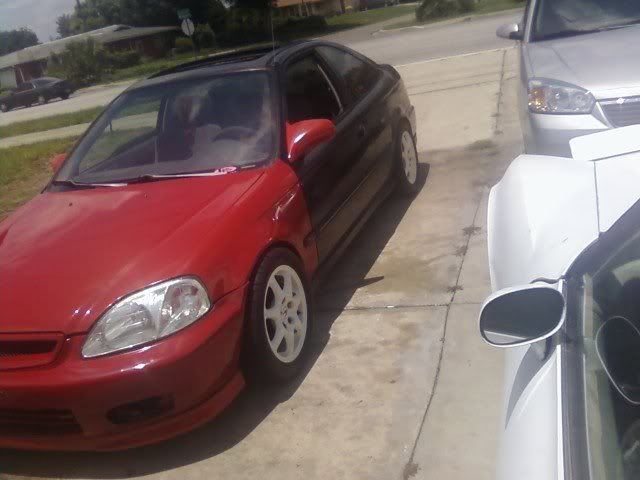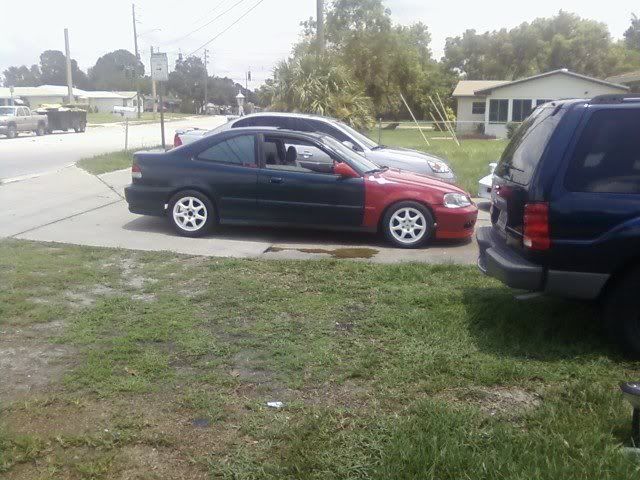 before when it was boosted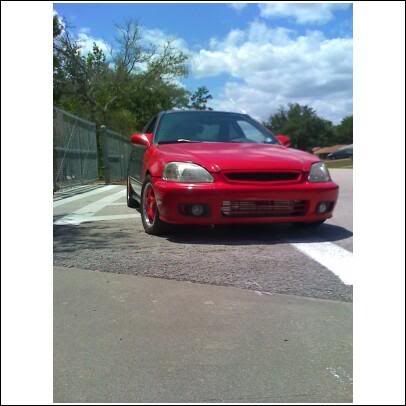 heres pics of it.,...its getting painted fully champ white...so its gonna be od fresh