Discussion Starter
·
#1
·
Contact : Iggy
Email :
[email protected]
Address : Northern New Jersey
Price : 11,000 OBO.
9,000= No Wheels, No Cluster, No Kirkey, No Harness.
8,000= all the above+ No Kpro.
I CAN put on steelies, stock cluster, stock seats.
OBO People
Engine :
2004 Accord Block K24a4 (Vin Number Attached)
Ib Spec Pistons 11.5 Comp .020 Over
Ib Spec Rods
Stock Crank
ACL Bearings
Head :
K20z1 Head
Factory Port
Factory Valves
Factory Headgasket
Rcrew Head Package
Rcrew Stage 2 Cams
Hondata Intake Manifold Gasket
Xcessive Intake Manifold
Xcessive 90mm. Nissan Throttle Body Plate
Nissan Q45 90mm. Throttle Body
Fuel :
Golden Eagle Fuel Rail
RC 750cc. Injectors
Aeromotive Fuel Pressure Regulator
Steel Braided Fuel Lines
Earl Inline Fuel Filter
Walbro 255 Fuel Pump
Exhaust :
Rcrew Header (Slip On Flange Is Welded for no LEAKS)
2.5" Collecter is cut off and expanded to 3"
Vibrant 9" Long Race Muffler
Turndown right after shifter box
Cooling :
Custom Fluydine Radiator
Relocated infront of Manifold
Mugen Thermostat
Transmission :
02-04 Rsx Type S Transmission
Clutchmasters Stage 4 6 Puck Sprung (1,500 Miles on it)
Clutchmasters Aluminum Flywheel
ECU :
Kpro (I dont believe it has datalogging)
Suspension :
Nex 1 Piece Coilovers
Base Model Axles
Recently Rebuilt Suspension (Factory ball joints, tie rods, etc.)
Brakes :
Front Civic Si Brakes
slotted/drilled Rotors
Napa Organic Ultra Premium Brake Pads
Rear Gsr Brakes
Factory Rotors
Napa Organic Ultra Premium Brake Pads
Interior :
Si Cluster
Factory Dashboard
Type S Steering Wheel
Brand New Sony Radio
Brand New Pioneer Speakers (Front Only)
Kirkey Economy Drag Seat BRAND NEW
Kirkey Seat Cover BRAND NEW
G-Force Harness BRAND NEW
Exterior :
99-00 Front End
Gold Tinted Headlights
99-00 Tail Lights
Cf Wing
Plastic abs spoon knockoff mirrors
Wheels :
Currently Has No Wheels. Something can be arranged with serious buyers.
Extras :
Roll of DEI Black Header Wrap
Autometer Shift Lite Pro (with 8 to 9,000 RPM Pills
Black Race Doors (99 Si Doors cut out and gutted)
Car tips the scale at 2190 lbs with driver (185lbs), and a full tank of gas.
Car has about 4,500 Miles on the build. 98,000 on the shell. It starts up without problems. Drives without problems. Throttle Response with the throttle body is rediculous.
I am more then likely forgetting some parts.
Test Drives are welcome to serious buyers only. Price is OBO. Im very leniate and negotiable and also willing to remove certain smaller parts for cheaper total. NO PART OUTS.
Price - 10,000.
Throw me offers I want it gone.
**** Pictures will be up in a bit******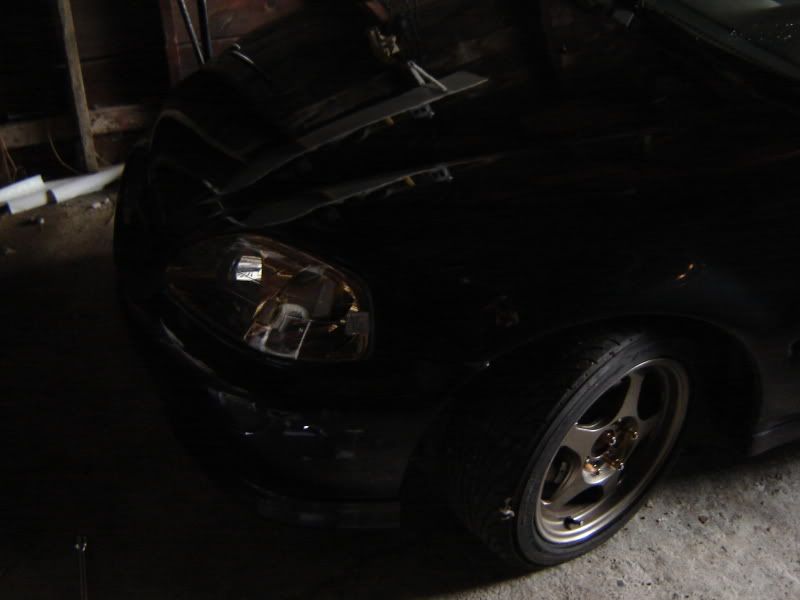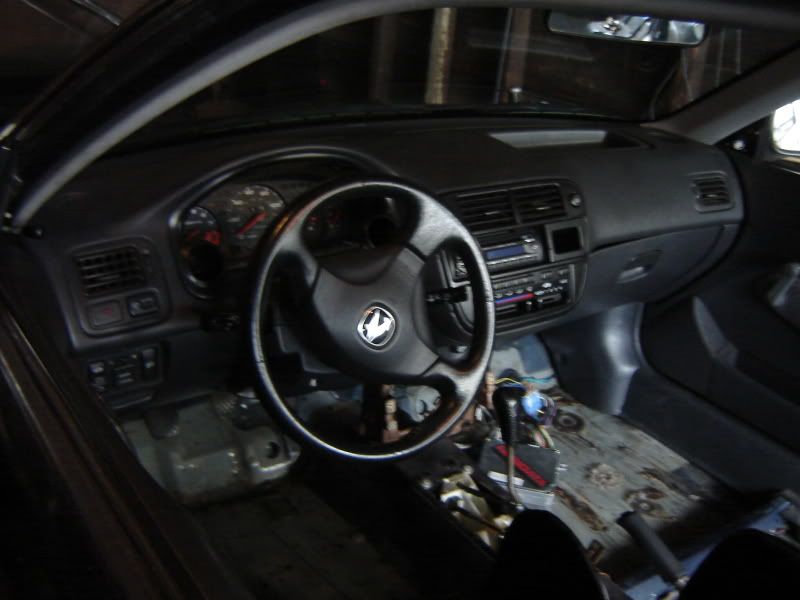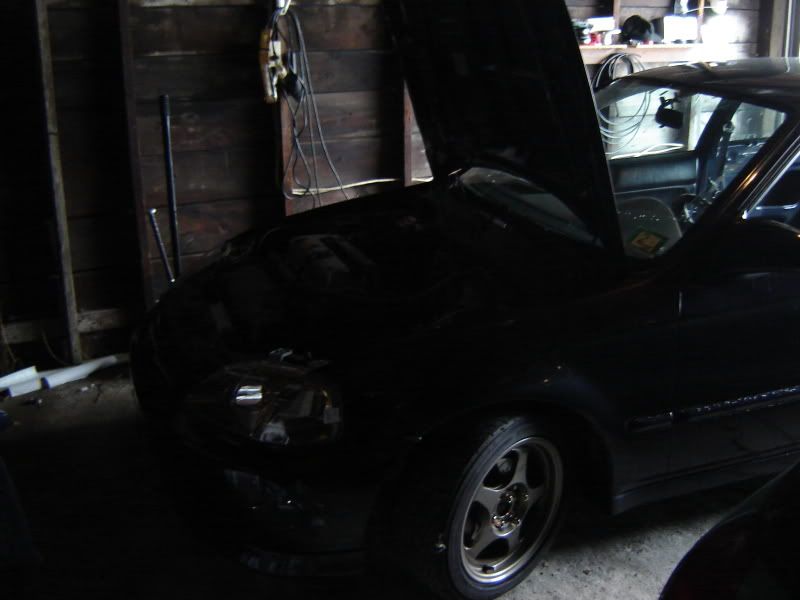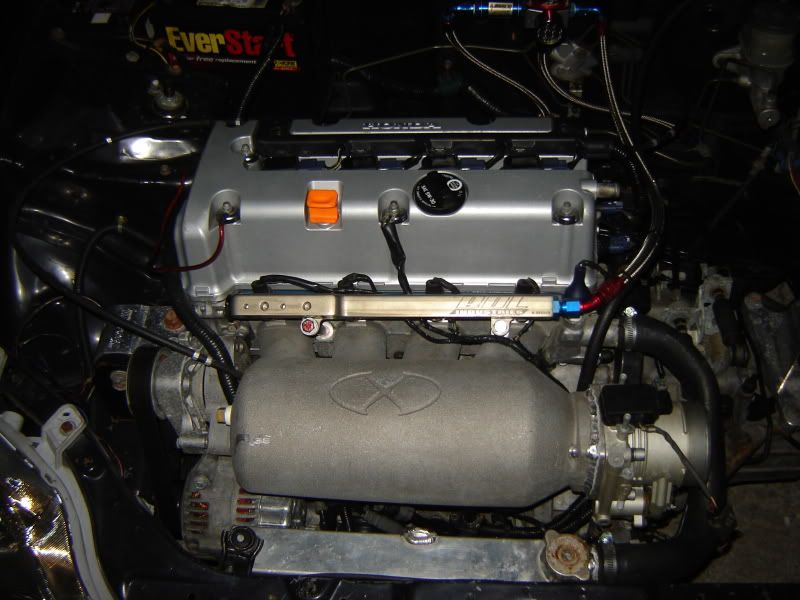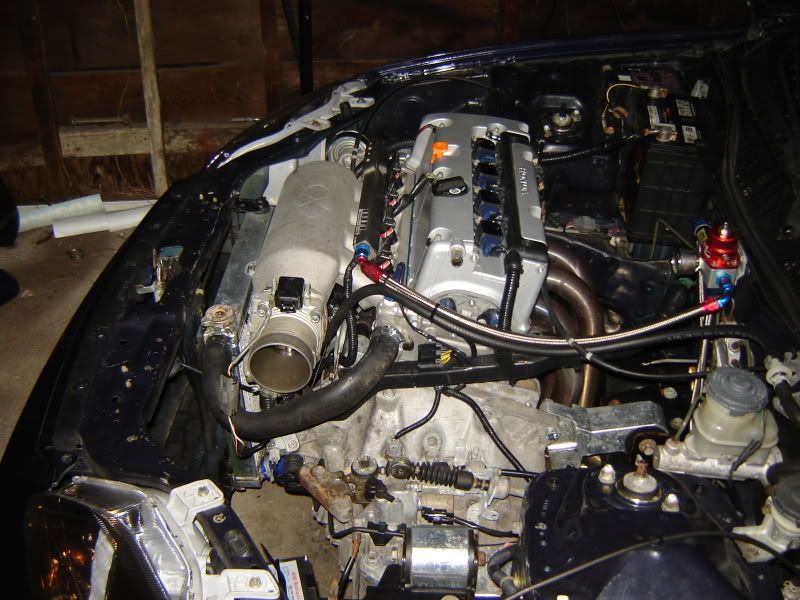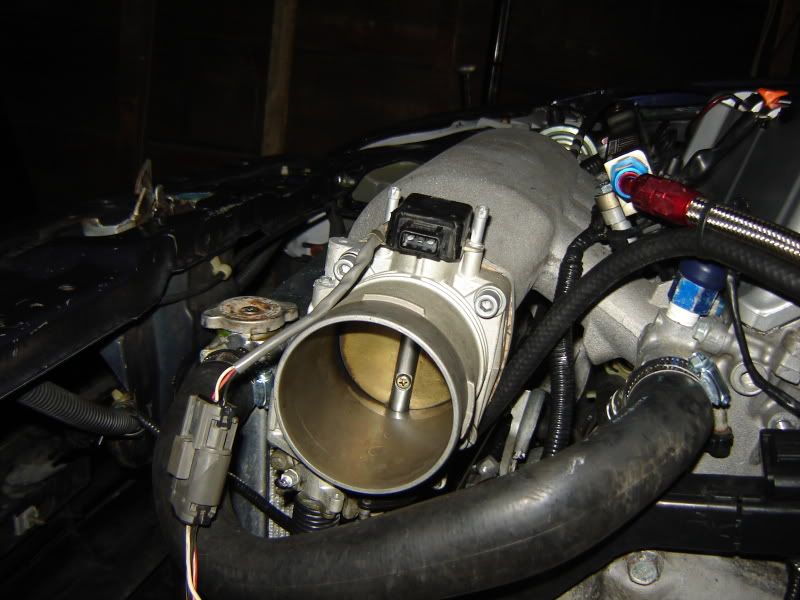 Race Doors