Discussion Starter
•
#1
•
Hey guys. Im currently in the process of swapping my Eg and I have been running into millions of questions. Thanks to the guys at k20a.org because they have the patience and ambition to always help someone out. So here is my turn to try and help someone. One of the things I couldnt wrap my head around was how to wire my charge harness for my eg. So I bought a charge harness and took it apart to broke it down for everyone :up:
Rsx type s charge harness complete and labeled.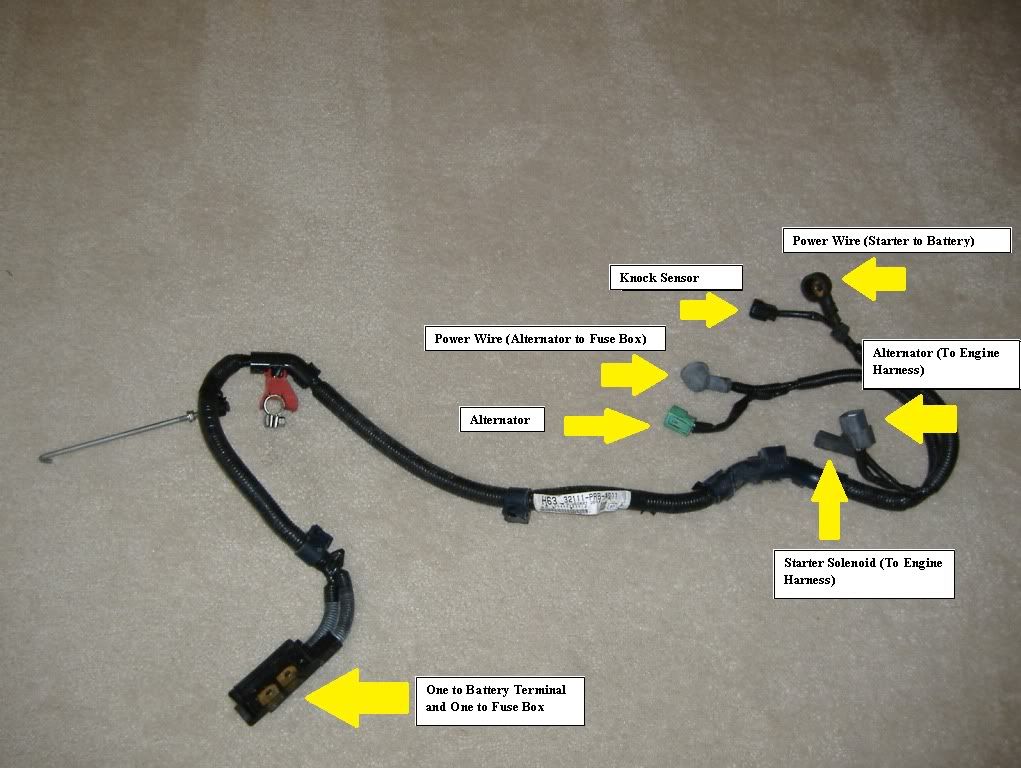 Here is what the actual charge harness consist of. The rest of the plugs you see on the "harness" itsself plug into the engine harness.
You need 3 wires, (i believe oem uses 4 gauge)
1)One wire will go from the battery to the starter motor.
2)Second wire will go from the battery to the fuse box
3) Third wire will go from your stock fuse box to the alternator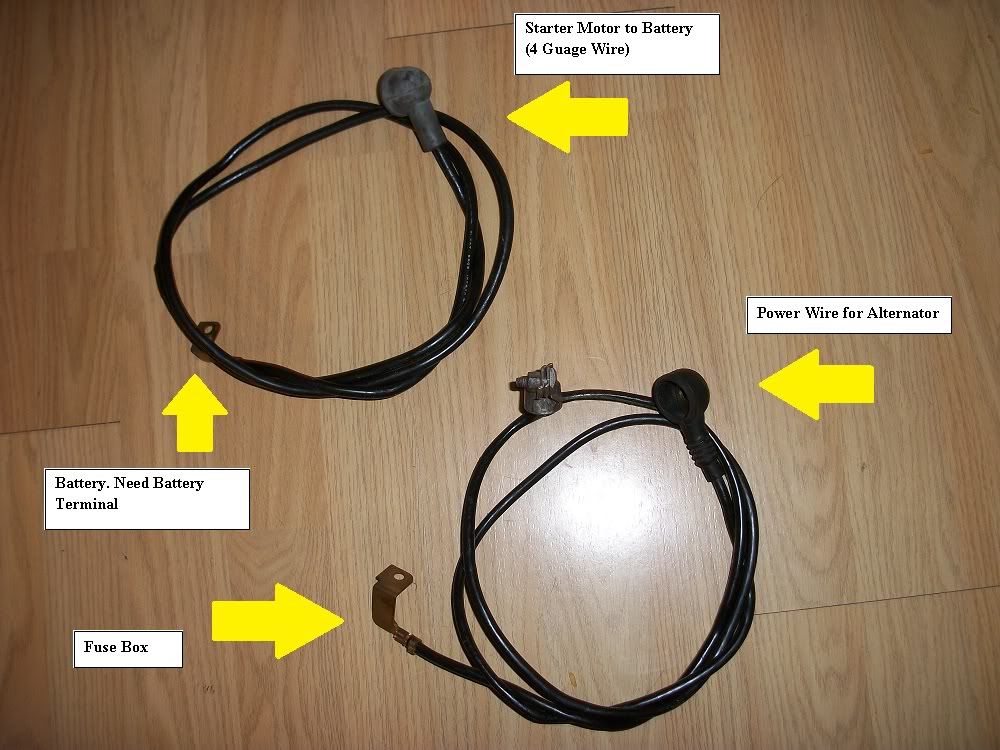 Starter wire: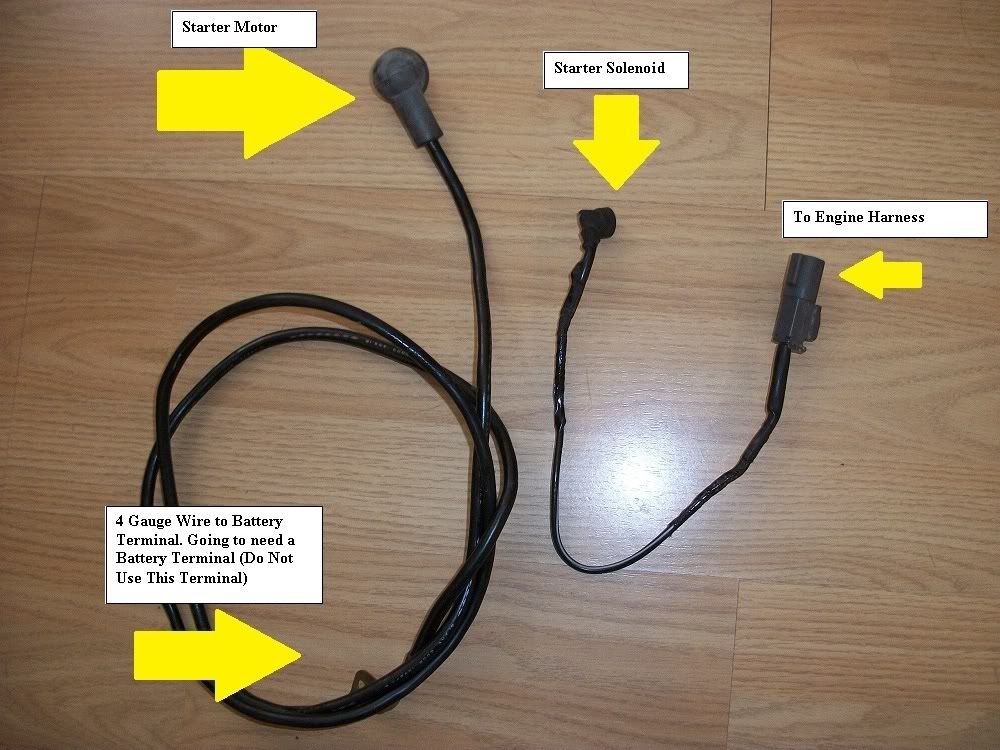 Your positive wire should look something like the d-series stock harness. You need a 4 gauge wire to go from the Battery to the Starter and a 4 gauge wire from the Battery to the Fuse box. You can cut the the d-series charge harness and crimp the power wire to starter to the power wire for the starter on the k series charge harness to extend it. I plan to make a new one so i dont have to crimp.
Alternator wire + Knock Sensor.
Knock sensor will be on the end where the Starter Motor and Solenoid are
.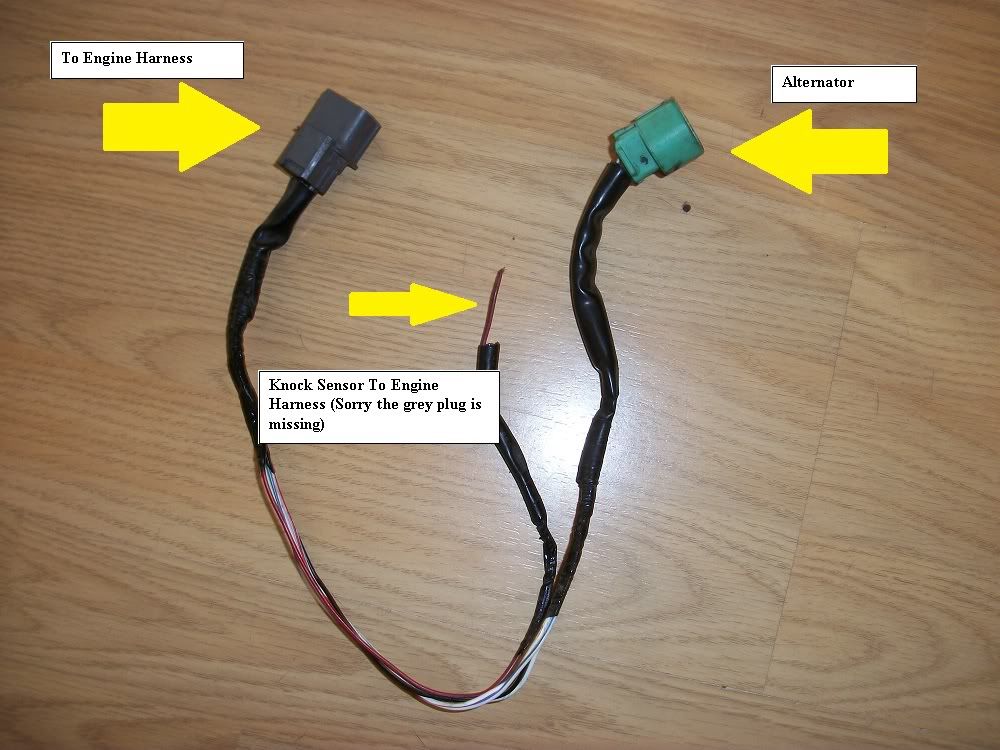 Dont forget the Ground Wire from the Battery to the Chassis
:up: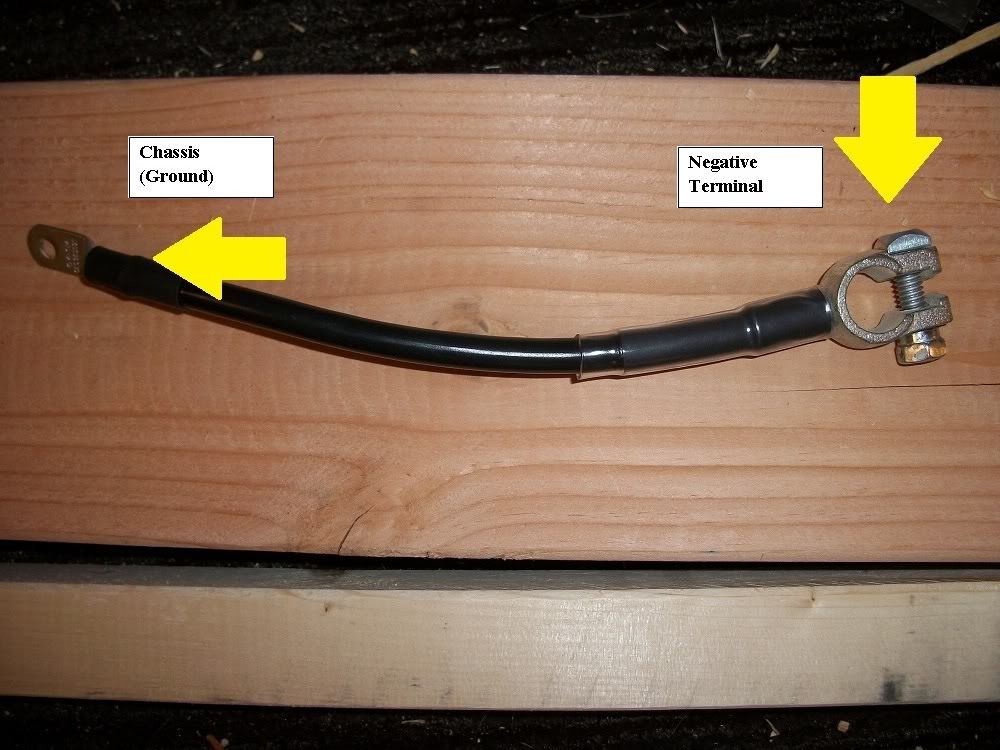 Updated 2/14/12
So this is the summary:
4 gauge wire (Battery to Starter)
4 gauge wire (Battery to Fuse Box)
4 gauge wire (Fuse Box to Alternator)
2 gauge (Negative battery terminal to Chassis)
Diagram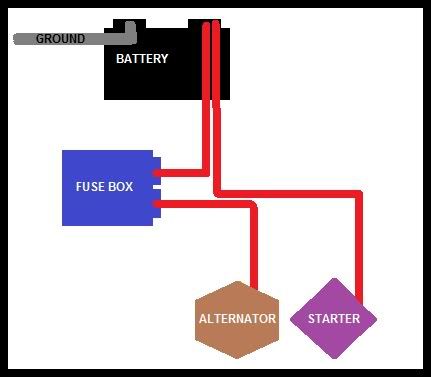 Updated 6-23-12
Couple shots of my charge harness I made: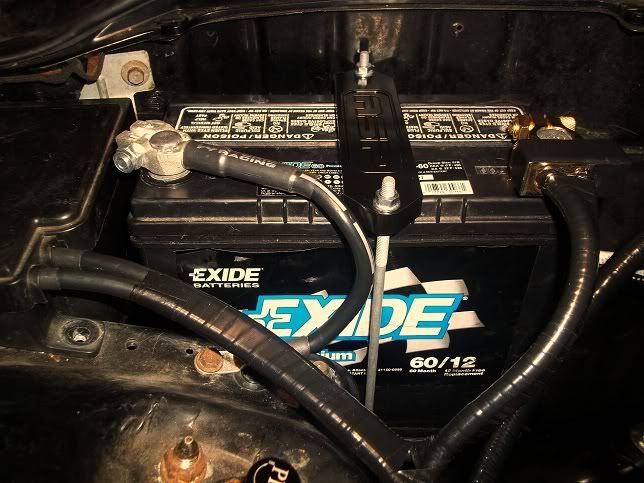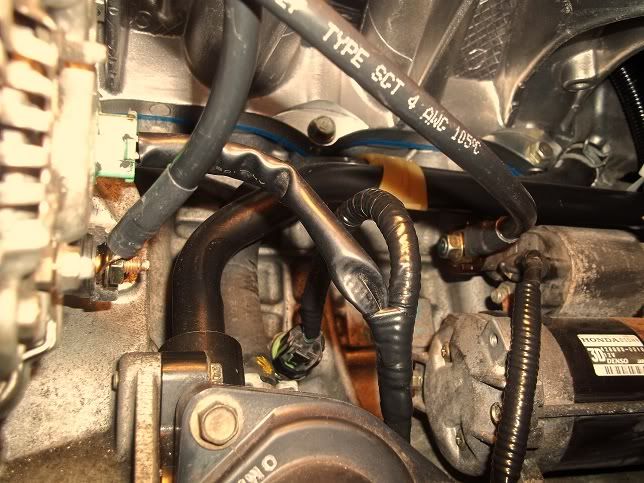 These are the terminals I used for the FUSE BOX and the ALTERNATOR (I used 3, 2 for FUSE BOX and 1 for ALTERNATOR
Stinger 4 Gauge Ring Terminals (1/4") Hole ( 2 Pair )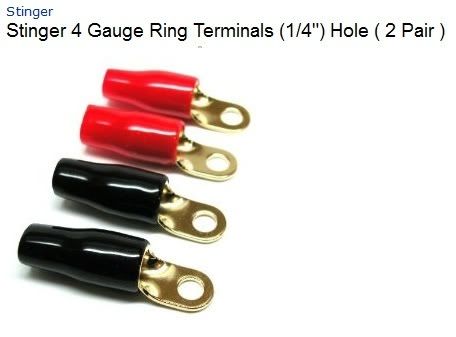 These are the terminals I used for the STARTER (I only need 1 but it was a pack of 2)
Monster 200 Crimpable Ring Terminals (4-gauge, 3/8-Inch Stud)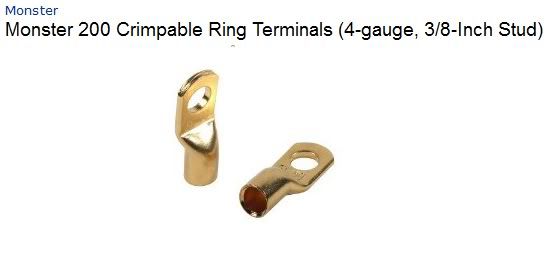 This was the crimper I used
Hobart 770122 Lug Crimper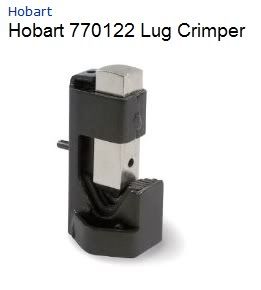 Thanks k20a.org :up: