Import DPS is an authorized ERL Performance Dealer and we use there Sleeved Engine Assembly's on 2 of our current cars. They have done tons of engine builds for various people in the industry and there service is above anything I have ever seen. Quick Turnaround times and our normal Super Import DPS Service makes getting your block sleeved hassle free.
**** ERL Performance Sleeved Engine Blocks and Builds - PM FOR PRICING ****
*** K20 & K24 GSR Superdeck Sleeved Blocks - $1500 ***
You provide Core Block
We provide To and From Shipping
Click Here for More Info -
ERL B18C Sleeved Blocks
What is a ERL Superdeck Block?
- The SUPERDECK I system is ERL's feature product. The SUPERDECK I system replaces the stock cast iron sleeves, with Ductile Iron sleeves and strengthens the block with a fully machined billet aluminum deck support. The Ductile Iron sleeves are proven in race engines to hold over 40 psi of boost. The SUPERDECK I deck support constrains the top of the sleeve in an open deck block to prevent head gasket failure from sleeve movement. ERL machines a recess into the deck and around the sleeves that precisely matches the deck support. The machining tolerance held in this operation is ±.002" to achieve a precise press fit. The deck support is machined from aluminum because aluminum conducts heat 7 times better than ductile iron. The SUPERDECK I offers the cooling capacity of a stock engine (open deck block) with the strength of a racing engine (closed deck block).
Click Here for More Info -



Block Process

* Remove original cast iron sleeves and wash block.
* Machine block deck and bore block to receive new Ductile Iron Sleeves
* Press in Ductile Iron Sleeves
* Mill interior surface of block to receive ERL SUPERDECK I and mill top of new sleeves to proper deck height
* Align bore main bearing journals in proper relationship to Honda dowel holes.
* Align hone main bearing journals to proper bore size for ERL Superback main bearings
* Install ERL SUPERDECK I
* Hone Cylinders to proper size and crosshatch
* Plateau hone cylinders for a proper finish and to achieve good oil control


Extra Services and Parts
ERL 5 Point Main Girdle -$500
ARP 1/2" Head Studs - $350
B18 A/B Block Core - $400
B18C Block Core - $575


Full Block Builds are available. PM or Post up and we will get you pricing. Here are some available options from ERL Performance.

K24 Available Packages - [url]http://www.erlperformance.com/honda-k24-erl-superdeck-i
K20 Available Packages -
http://www.erlperformance.com/honda-k20-erl-superdeck-i
All Block Packages are $100 off with Free Shipping.
Here is a picture of one of the blocks we just did with ERL.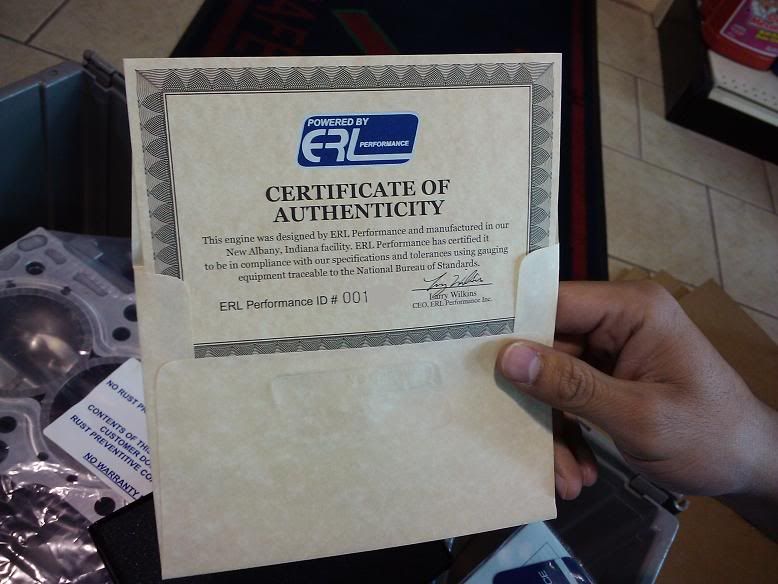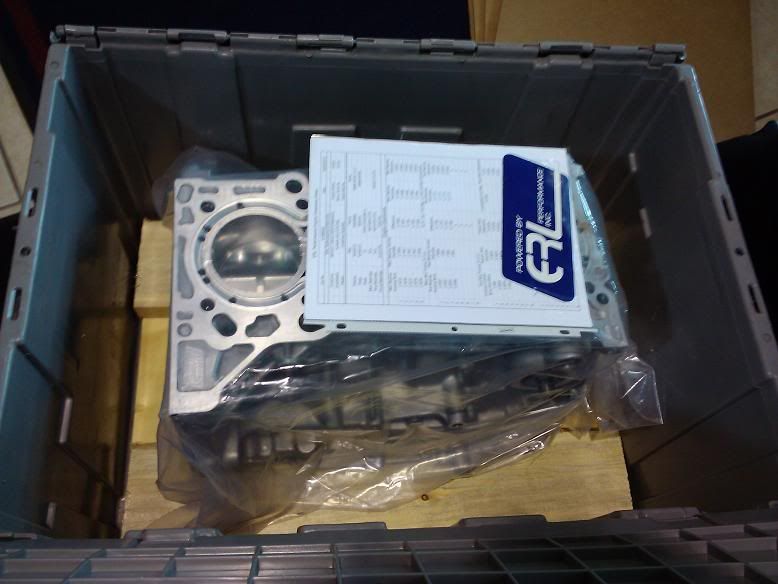 For more info, just PM or call us at 866-703-8794. We accept Visa, Mastercard, American Express and Discover Cards. Cash Local Pickups also welcome. Shipping charges included are for lower 48 states. Please contact us for available time and delivery etas.