Discussion Starter
·
#1
·
Welcome to my progress or should I say
never ending
thread. My name is Mike and I've been a member on k20 for about 5 years.... Even tho my post count says otherwise lol.
What inspired me to make this thread after so long is that last night I was reading emails that me and the late great Adam West had and he said to me and I quote " Stunna Mike when your car is finished you better make a thread and make me look good!' Sadly we didn't make it to finish my car together and I let the car sit for about two years. This past January, I got it together and promised myself to finish it by Spring time.
My car has gone through so many stages within the past 5 years... from motors to themes etc! Happy I can finally share my work on this thread.
I couldn't have done it without the help and advice of Adam (RIP), King Raza, Kevin, Migs (lol), QRBuilt, my brother Hewy, FRESHdc5 Andy, Chameleon Tuning, K20A.ORG!! and the good guys at AUTOFAIR, jdmland, karcepts hybrid racing and my girlfriend? lol
Well on with the pics!
My 1998 Honda Civic I picked it up in spring 2007. If I knew then what I know now... I would have considered this type ricey LOL It was my first car and I didnt know much about hondas, forums, clubs etc.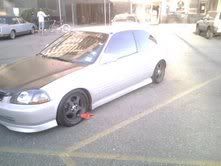 It had a full stock GSR, Rotas, spoon duckbill, type r style lip, vis carbon fiber hood, greddy exhaust.
My first car meet at FMP:
Blessed by King Raza and Hewy even tho I didnt know them lol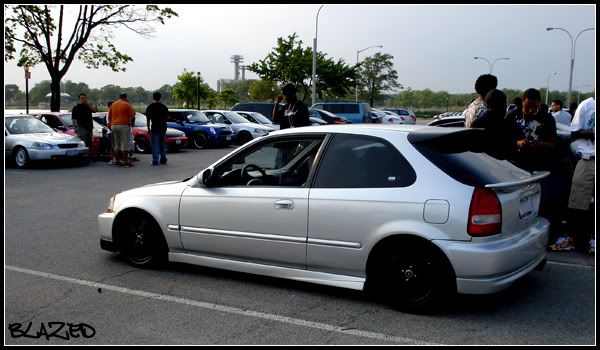 LOL this was before I knew what was real fake etc. I picked up a few ideas from the meet.
Fast forward a lil:
Installed the ek fogs, sidemarkers and paintmatched the CTR lip
Honda Day 2007: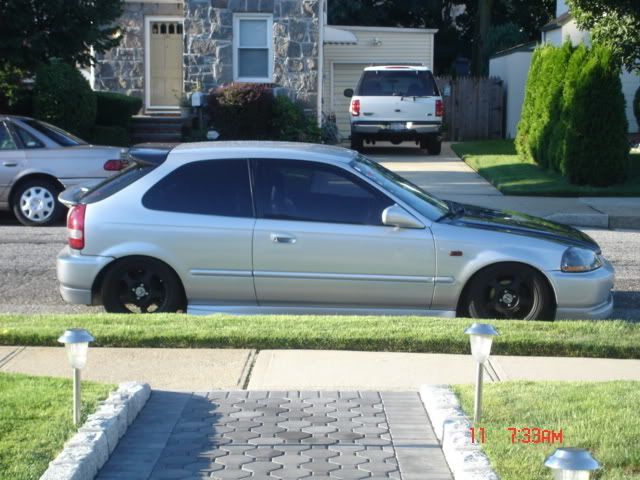 Soooo after honda day I found some oil leaking by the cam gears and i started to rebuild the motor!
My b20 block with RS machine pistons.
All assembled! (love that performer x manifold)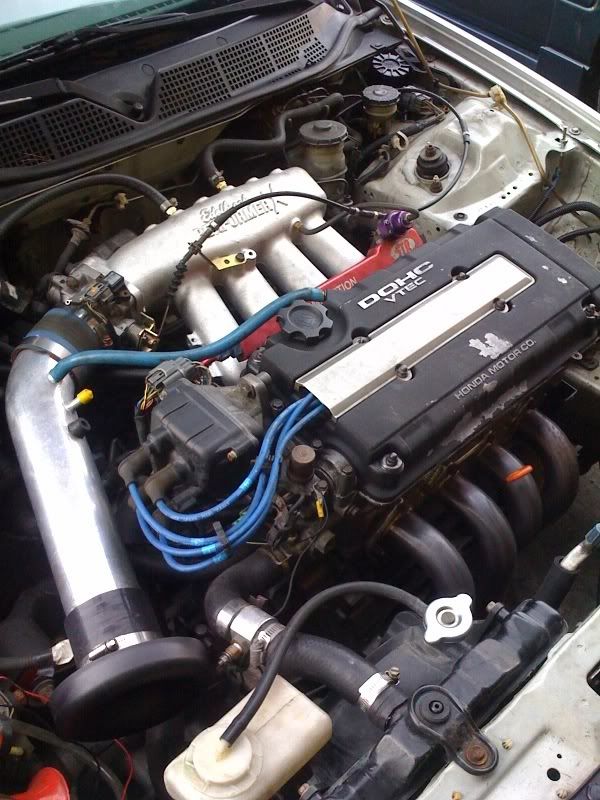 I had a lot of down time while building the motor so I started to collect some quality parts.
Finished Product! Year 2008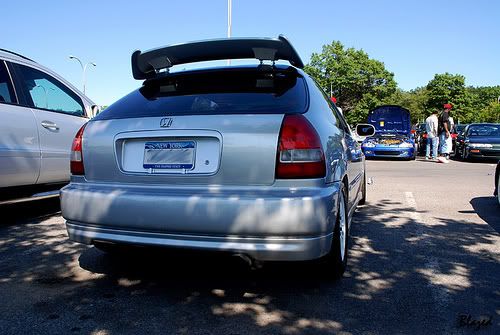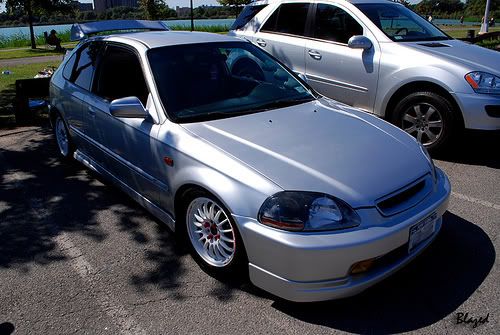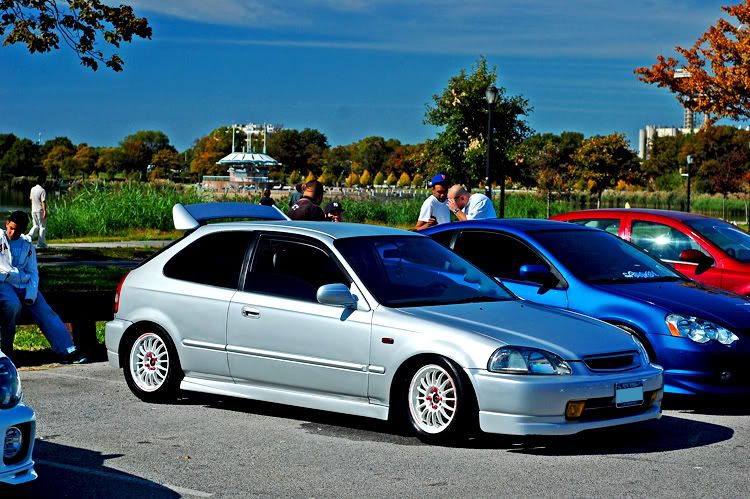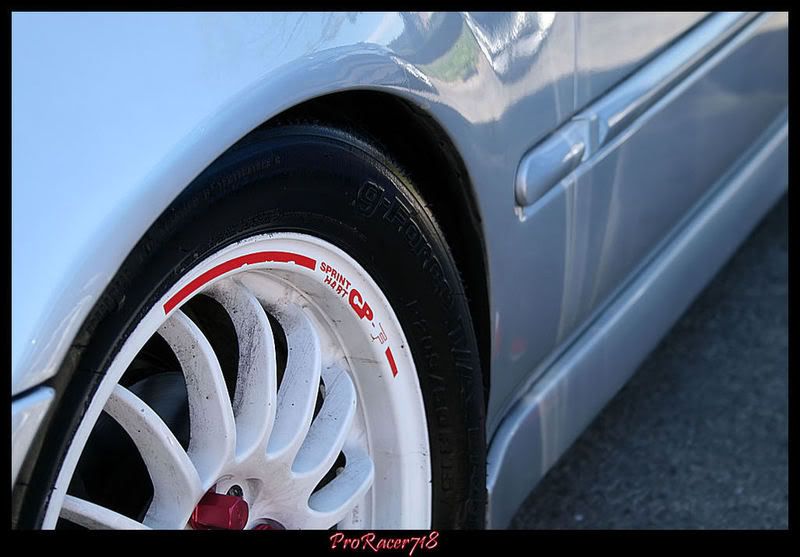 The motor made great power too!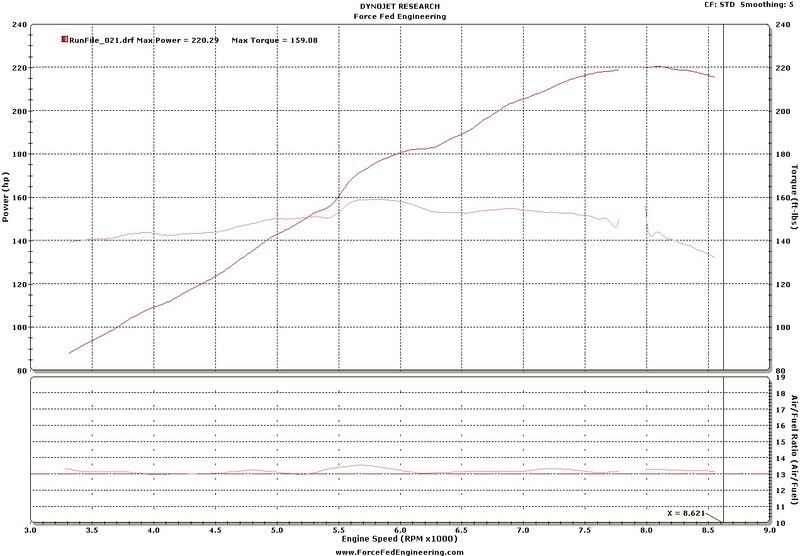 It was a blast to drive! So quick and so much torque! (pre k24 days)
Fast forward to November.... the company who built my motor used stock rod bolts and not the arp rod bolts I provided so I day driving to work the rod broke right through my block and it was over for my b20vtec days. :whiner::whiner::whiner:
However since they cost me my motor and a lot of down time... we came to an agreement that they sponser my entire K build! :scared:
Fast forward to K series ERA
Me and Adam working on the car and prepping for the K!
Painted bay and ekk2 mounts getting in!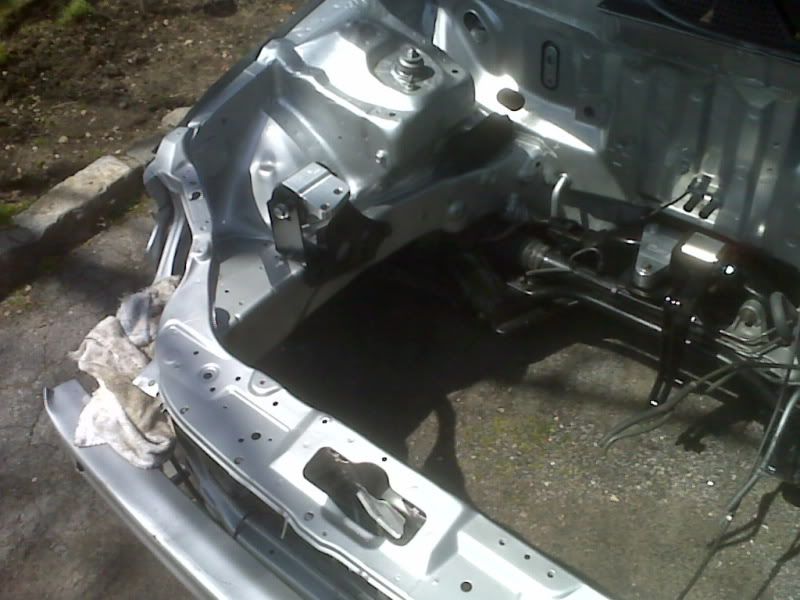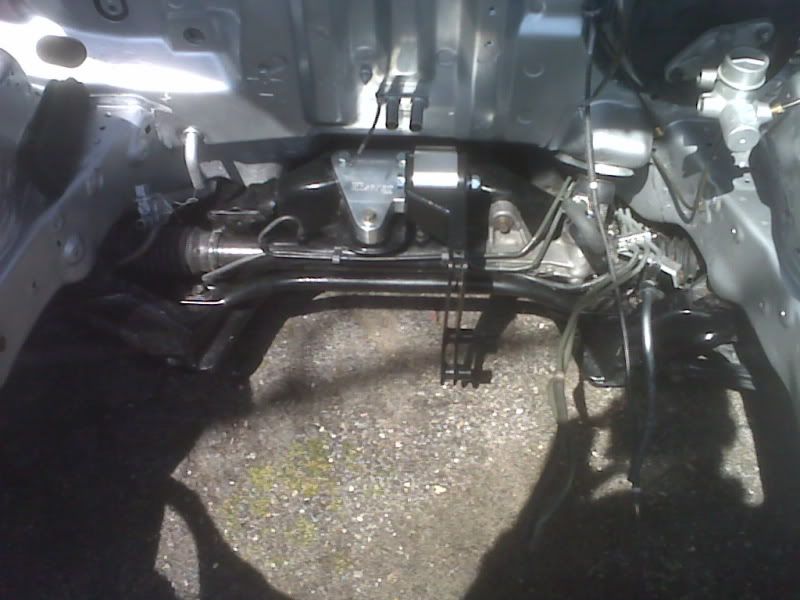 My ssr k24 header with reverse megaphone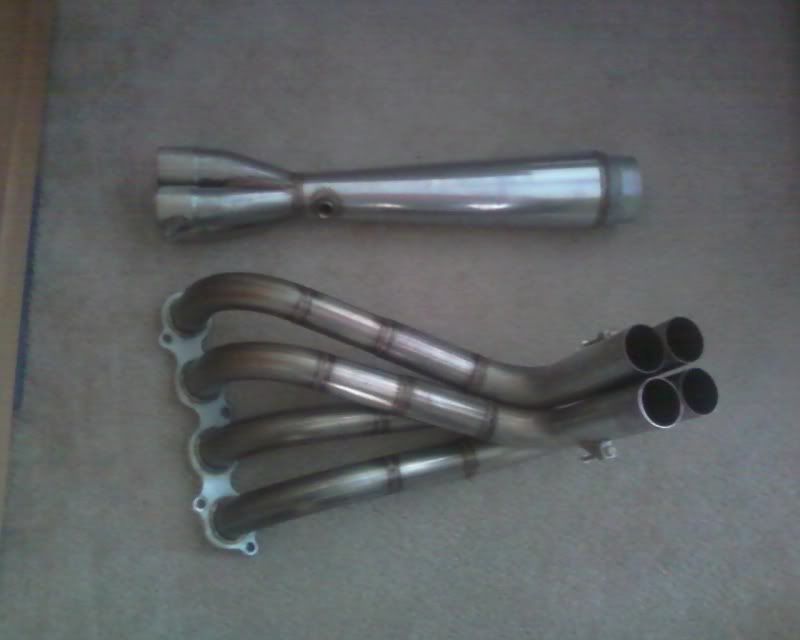 Hype lug swap and my first set of mugens! (certainly not the last)
Car taken all apart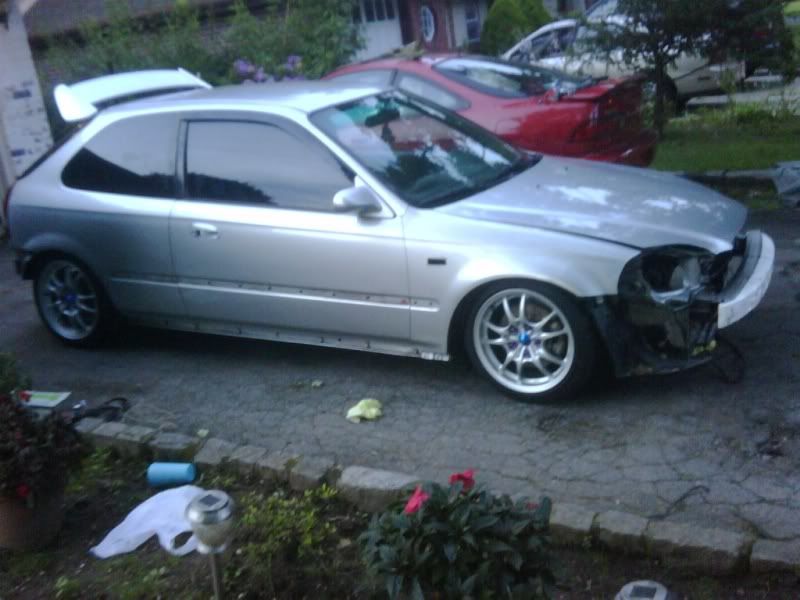 Fast forward some more!
MY k20/k24 Frank
Head:
Supertech valve springs retainers and valves.
IPS kme cams
rbc manifold
70mm bdl tb
karcepts CAI
Block
12.5.1 weiscos* pistons
eagle rods
ssr k24 header
Made 306 210+ on the dyno CHAMELEON TUNING!
This was one of the last pic I had of my car before going on a two year hiatus. I didnt know much about k swaps and pretty much depended on Adam for everything. Once he passed, i lost all motivation to work on my car up until now.
Fast Forward to 2012
Some recent picture of my car and my prized possessions...
My mugen collection: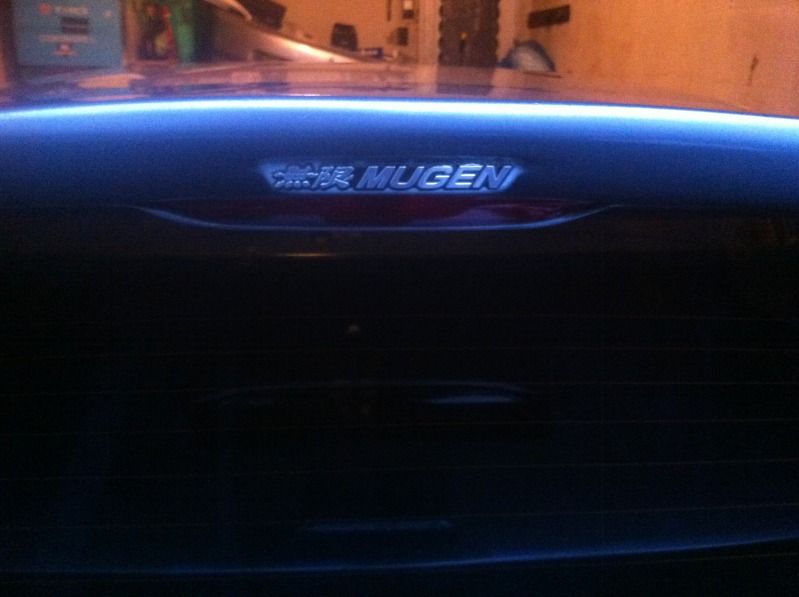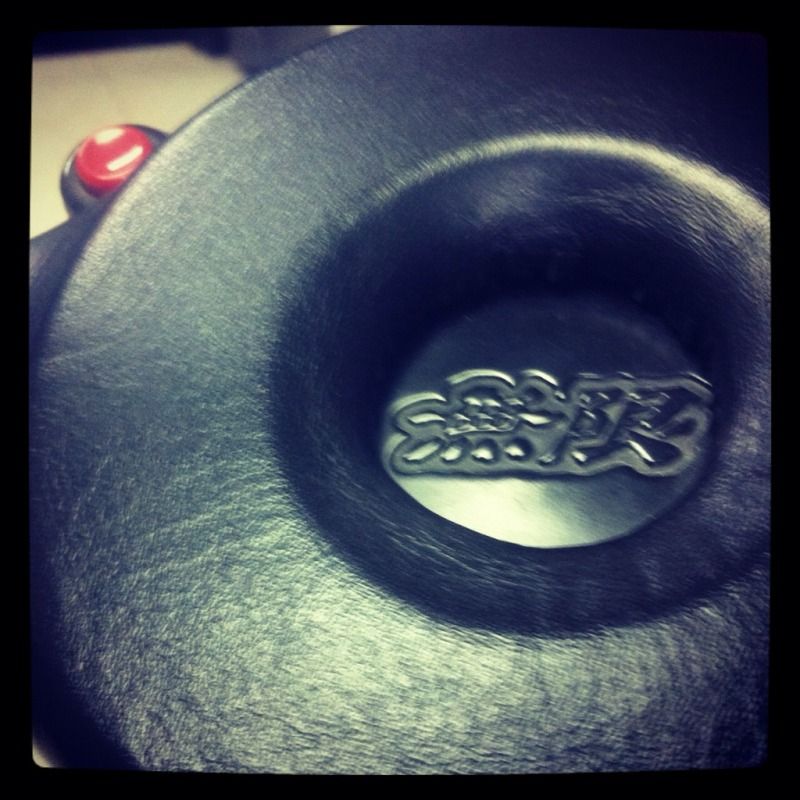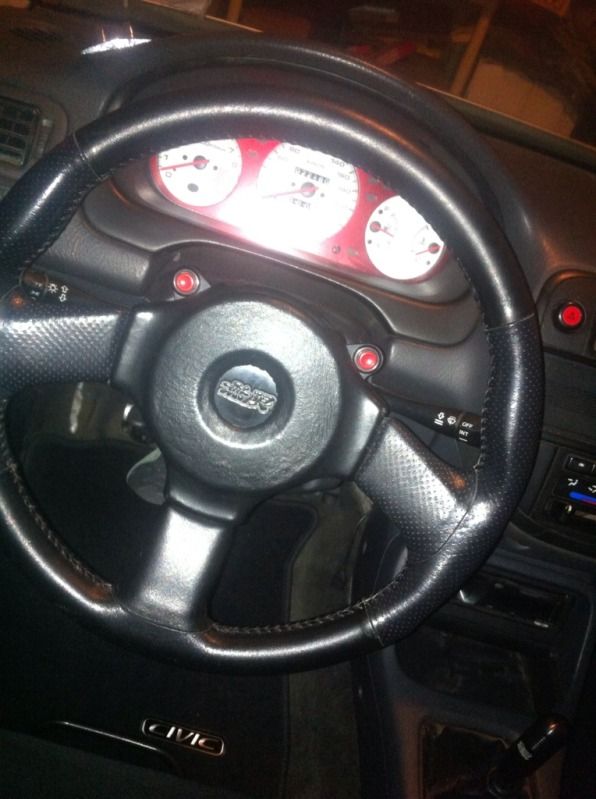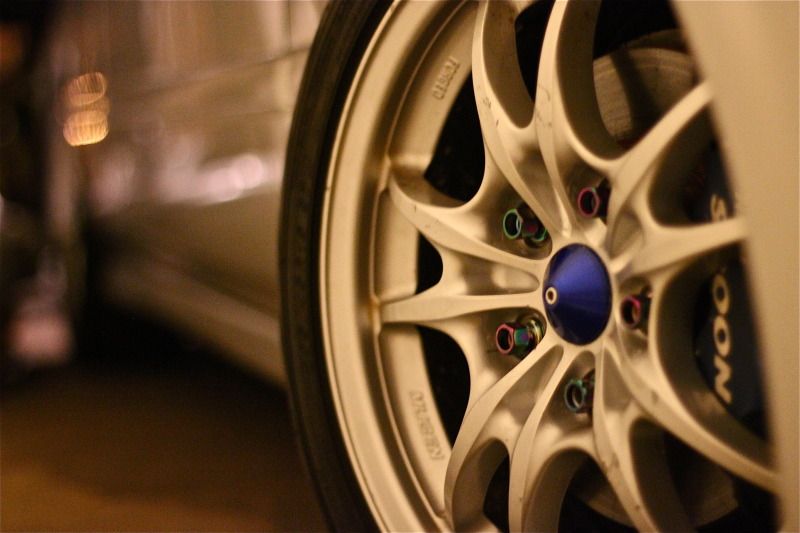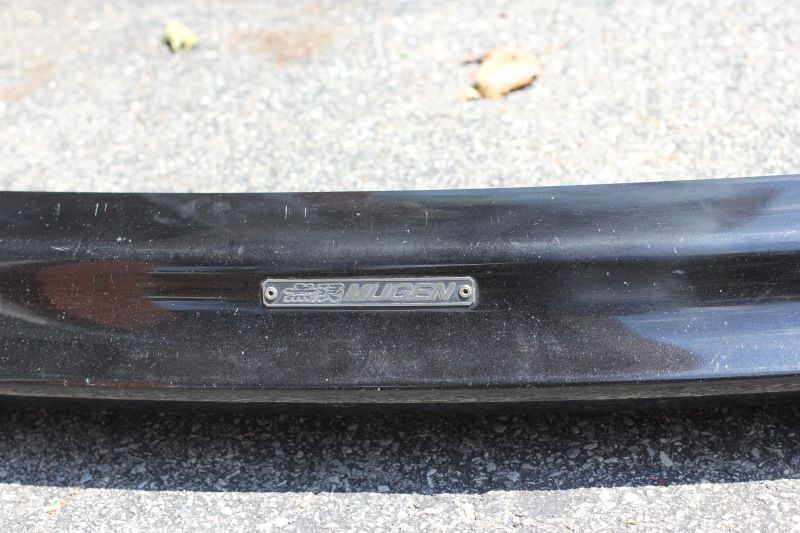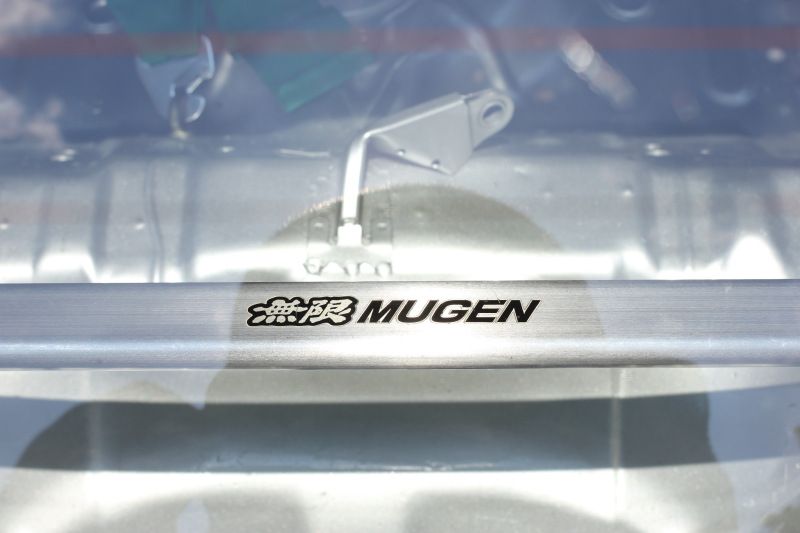 And not but not least my car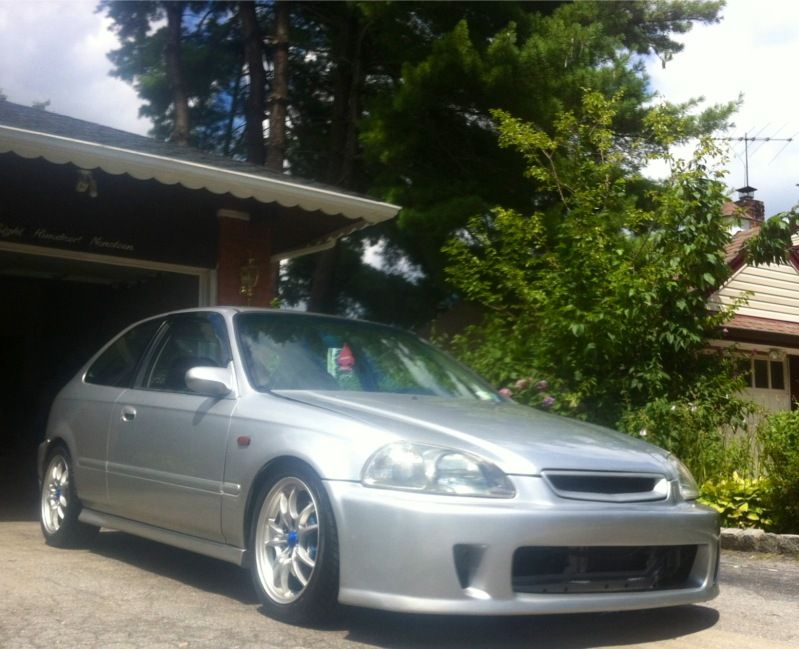 Could not have done it without
Hope you all enjoyed a little about me and my car.
I will be posting up more in the upcoming week in preparation for Wek'fest. Currently in the process of redoing the engine bay a for a cleaner look and changing somethings... bumpers lips who knows :devil:
Thanks