Discussion Starter
•
#1
•
1.no it does not have heat i use it to race dont need the heat when going down the track lollolololol
2. yes i know you dont get what you put into it but
it has:
upper control arms from skunk2$140.00
tien flex full coil overs:$1200
rota slips:$450
carbon hood:450
carbon trunk:400
carbon duckbill:220
power window door locks and mirriors i paid 400 for everything and i installed it on my own.
jdm cluster:$150
jdm coin pocket:$25
jdm a/c counsole:$150
ok and now k20a2 swap:3400
kpro:1200
charge harness:350
fuel kit 480
rbc manifold 225
eg shell with out carbon parts 1500
drive shaft shop axels 700
steel braded brake lines all aound 120
rear disck conversion 150
afther market radiator and slim fan 150
radiator relocator 45
advid racing motor mounts 400
and i think im still forgeting a few things if so it is what it is .. oh 3'inch kteller mandrel bend piping and 3'inch black vibrant exh. 600 installed
almost 13000 for everything so i think your car and 4000 is a fair steel.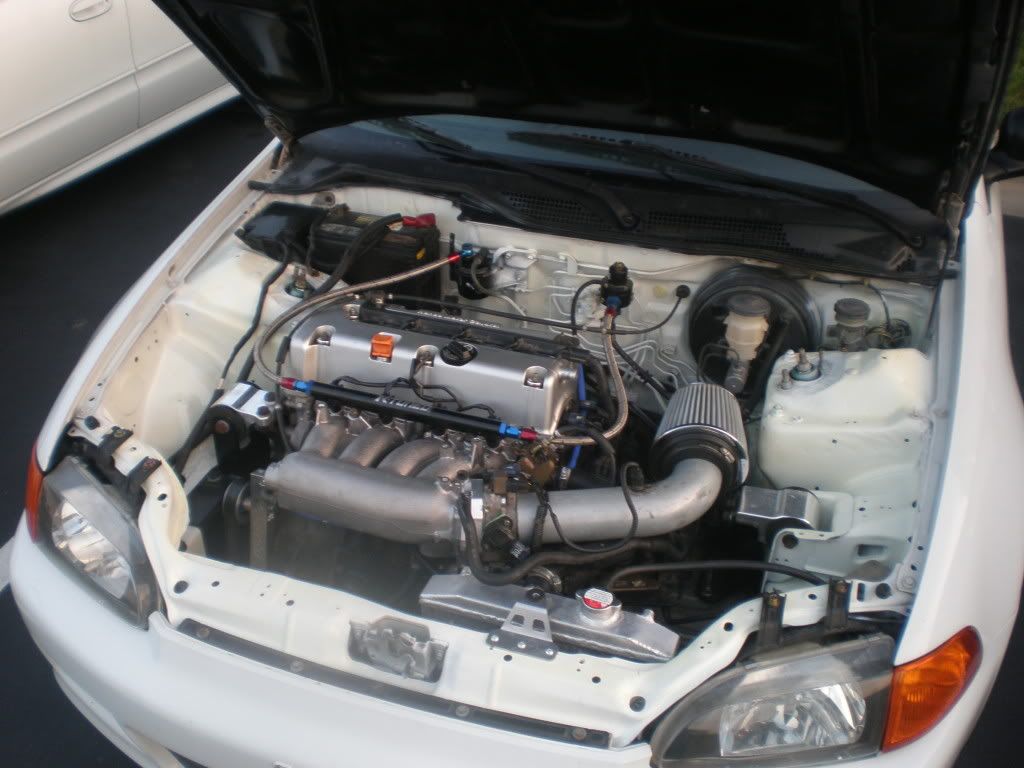 alberto
336-285-1928
call if intrested and im also wanting to trade for a ek with some cash on your part plese no rusty ek's something clean thank you
asking price for the eg is 8,000 firm
thanks for view and bump will update pics later car has rota slips
albertokpro