Discussion Starter
•
#1
•
First off wanted to say thank you to Jeremy for excellent customer service and a great product. I messed up my cam install and Jeremy was always ready to help me out with all my problems.
My setup is a simple one:
k24/k20 frankenstein
12.5 c/r wiseco ibspec rods h beams
k20 head with supertech flat valves and springs
ebay header
hytech 2.5 exhaust catback to a twin loop
rbc with stock throttle body
cheap intake
91 pump gas
The story is that I was stock and wanted to upgrade my cams. I decided to try on skunk2 stage 3 cams. Started the car to a very noisy valve train. Called skunk2 and all they told me to was tighten the slack when I see it while hand turning the crank. Did that and still noisy. Got passed that and went to go tune, at church.
DYNO LEGEND:
Blue line is drag cartel stage 4s cams
Light blue line is stock 02-04 type s cams
Green line is skunk2 stage 3 cams
Skunk2 cams making 291-292 hp range. With stock I was already making 282 hp and even more torque.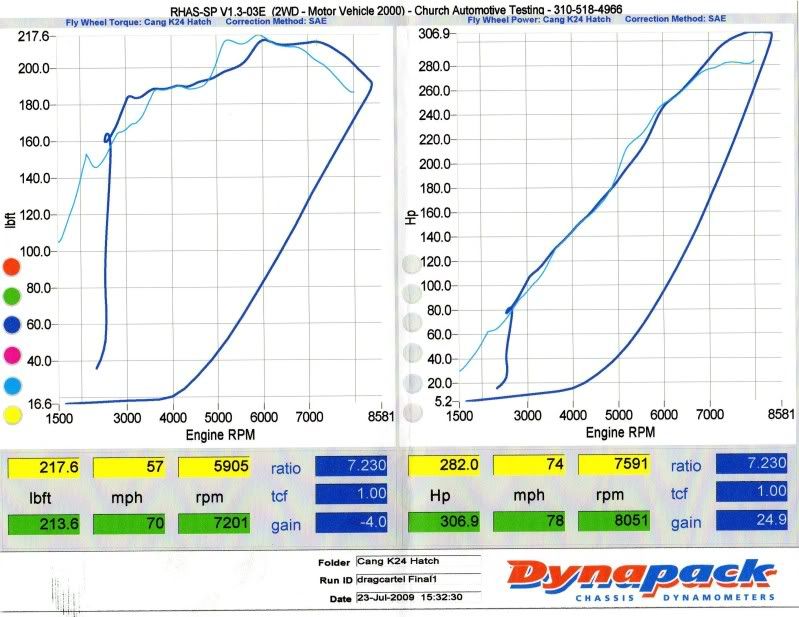 Unhappy with my gains I went back to the drawing boards and decided to go with drag cartel stage 4s.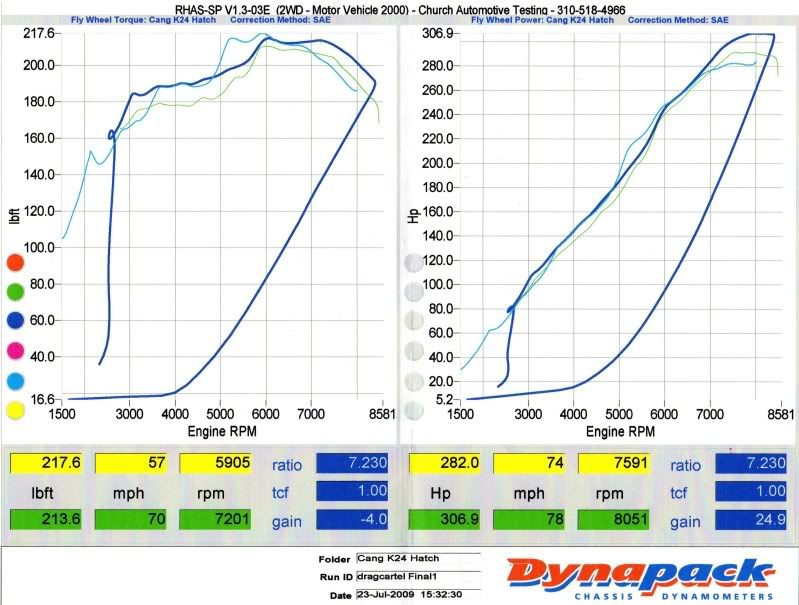 I noticed a huge reduction in valve train noise and a better response. Top end was a huge difference as well the torque.
This was all tuned by Daniel aka palmerblock at church automotive testing. Even he noticed that these cams were much more efficient at making power than the skunk2 stage 3s.