Discussion Starter
•
#1
•
Hi,
Swapping my DA and couldn't find where those connectors goes so I'll need your help. I've also included hose that I would like to know where they go.
Those two, the big gray one and the 2-pin black connector in the back:
Closer pic of the 2-Pin, If you know where the hose go too, I'll appreciate the help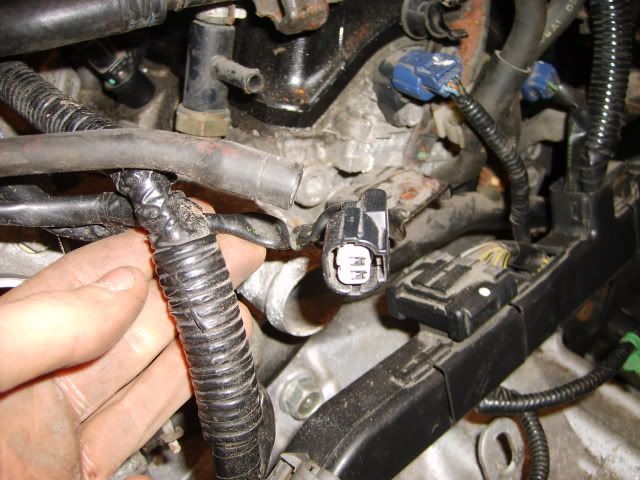 Another one of the big gray one:
I've got this wire cut when swapping/moving the engine... What is it?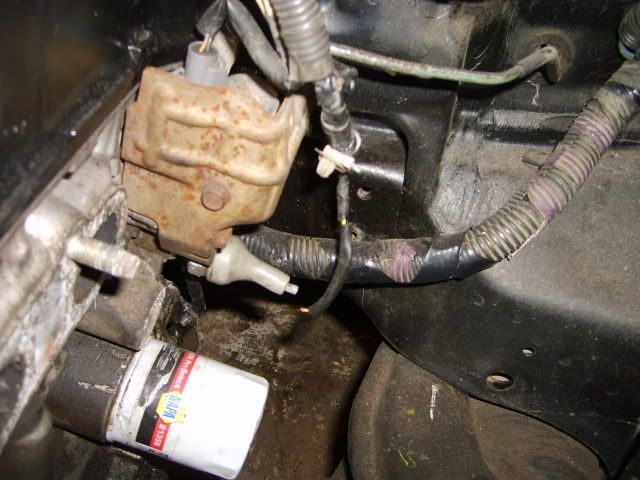 Now for the Off-Topic questions..
I've read that the two coolant hose we see in the pic (The one on the block and the black one just at the right of the harness) need to be plugged together. True?
Also, where the two little vaccum hose goes?
Last One
I can't close my hood cause of the black bottle...what is it? Can I put it somewhere else if it's really necessary?
(Sorry if I'm not in the right section)
Thanks a lot for your help!